Woman On Tinder Date Gets Trapped In Window After Toilet Won't Flush
Basically, a waking nightmare after she tried to escape a situation that would have been awkward for anyone.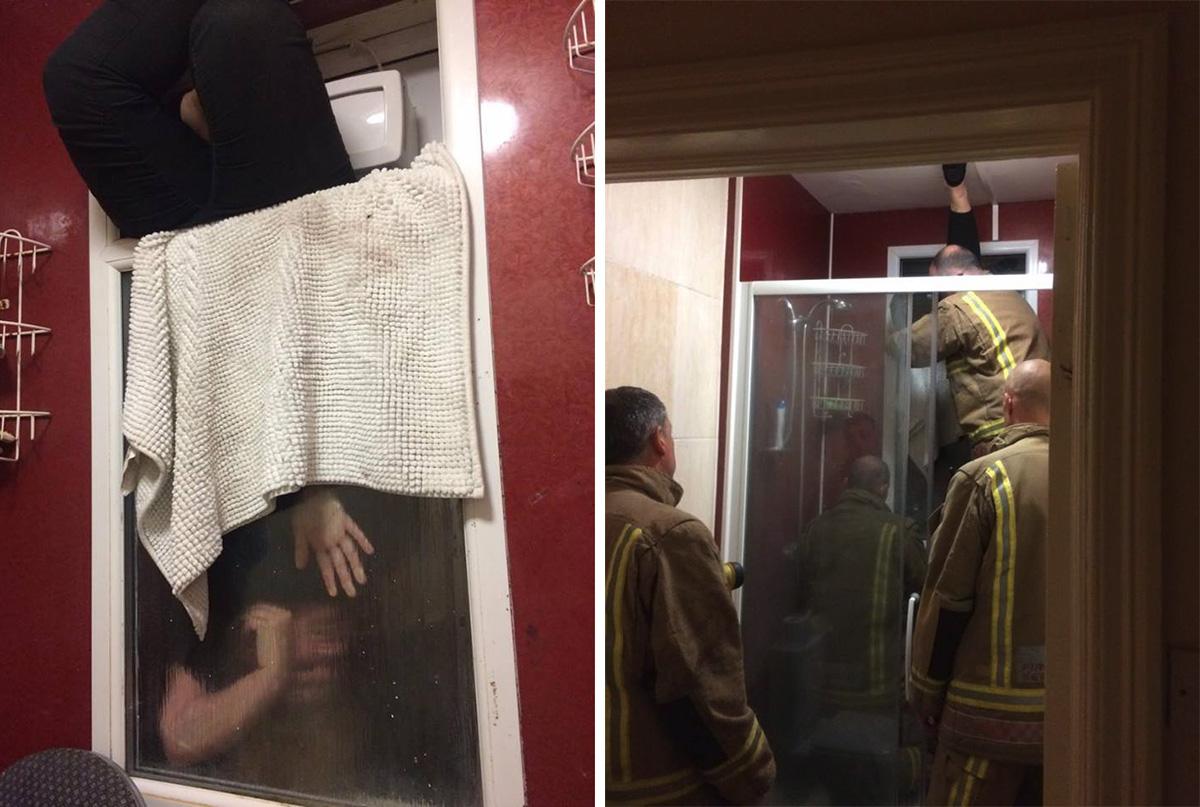 Everyone's had a date that's gone terribly wrong. But one woman's Tinder date quickly turned into disaster, according to student Liam Smith from Bristol in the United Kingdom. As the BBC reports, it all started when Smith's date attempted to throw her poo out of her date's toilet window because it "would not flush."
Article continues below advertisement
But wait, it gets worse. The poo didn't land in the garden, it became wedged between two non-opening windows. And it doesn't end there.
"She returned with a panicked look in her eye, and told me she had something to tell me," Smyth recounted:
"'I went for a poo in your toilet', she told me. 'And it would not flush. I don't know why I did this, but I panicked', she continued 'I reached into the toilet bowl, wrapped it in tissue paper, and threw it out of the window.'"
Article continues below advertisement
The two headed out to the garden to bag the poo and pretend like nothing had happened, only to discover that the poo was stuck between the glass. In an attempt to fix her mistake, the "amateur gymnast" climbed in between the glass head first, only to get stuck.
Here's what that looks like...
Article continues below advertisement
"Bristol's finest were on scene sirens blaring in a matter of minutes," Smyth wrote on GoFundMe. "Once they had composed themselves after surveying the scene in front of them, they set to work removing my date from the window using all of their special firemen hammers and tools. It took them about 15 minutes."
Article continues below advertisement
Avon Fire and Rescue service confirmed to the BBC that they had been called to rescue a woman trapped between external and double glazing.
While Smyth's date was rescued, his window was completely destroyed in the process, hence the GoFundMe. After the story went viral, Smyth eclipsed his goal of £200 ($250) raising over £2,500 ($3,200).
Smyth has pledged to donate anything raised over the cost of a new window to Toilet Twinning, which builds and maintains toilets in the developing world, and The Firefighters Charity.
The woman doesn't want to be named, for obvious reasons, but Smyth says that he's seen her since and "who knows what the future holds."
"We had a lovely night on the second date but it's too early to say if she's the one. But we got on very very well and she's a lovely girl, and we've already got the most difficult stuff out of the way first."