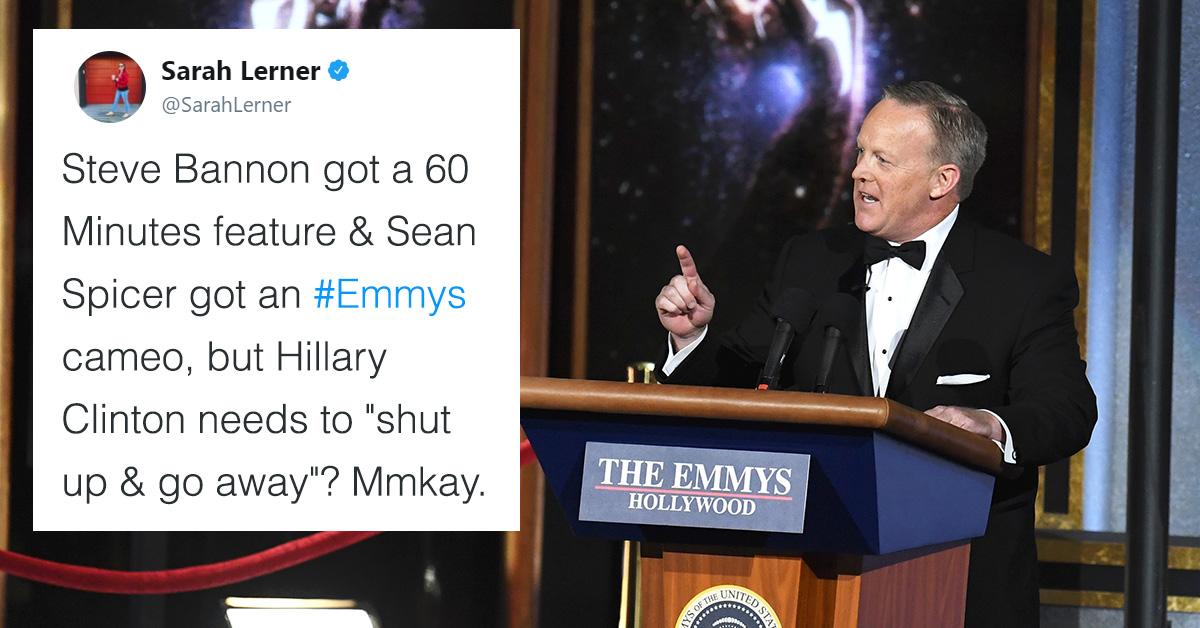 Sean Spicer Made A Cameo At The Emmys And Twitter Is Not Pleased
By Mark Pygas
It seems like only a few months ago that former White House press secretary Sean Spicer was refusing to allow cameras into briefings, and seemingly hiding among bushes to avoid journalists. It seems stranger then that after his departure from the White House, he's essentially been allowed off the hook for everything questionable he did previously.
He appeared on Jimmy Kimmel Live, and last night, he gave a speech at the Emmys. Stephen Colbert introduced Spicer by commenting: "What Trump really cares about are ratings, and I certainly hope we achieve that tonight, unfortunately we have no way of knowing how big our audience is. Is there anyone who could say how big our audience is? Sean, do you know?"
But some people on Twitter weren't very happy to see Spicer on the big stage.
Even his supporters didn't like the move.