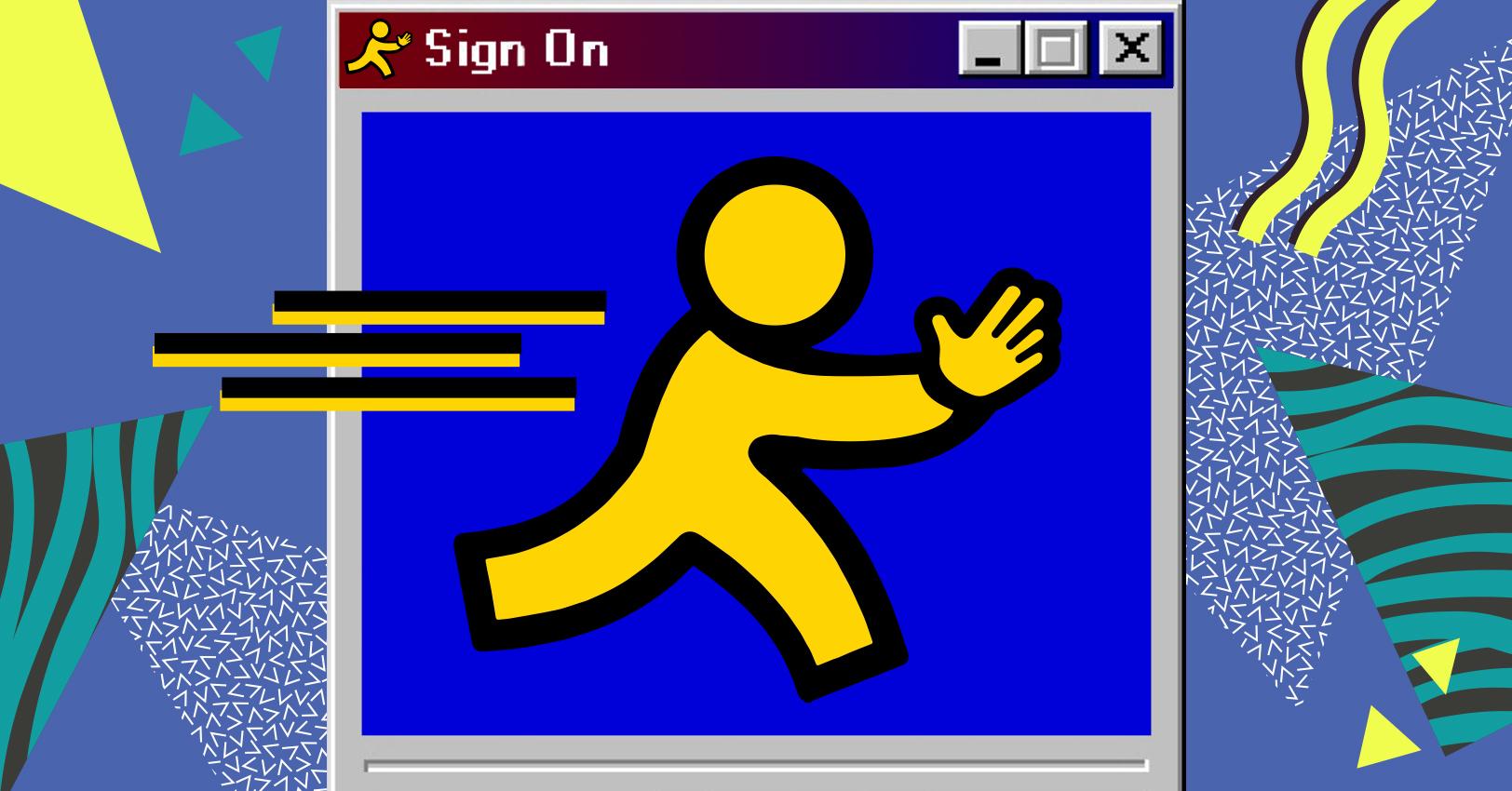 AIM Is Coming To An End And People Are Paying Tribute
By Zachary Brenner

Nov. 18 2019, Updated 2:34 p.m. ET
If you grew up in the late 1990's or early 2000's, there was one thing you experienced regardless of where you were from. That was getting home from school, logging into AOL, and talking to your friends on AIM. AIM, short for AOL Instant Messenger, was popular from the late 1990s to the late 2000s in North America, and was the leading instant messaging application during that time. AIM's popularity declined steeply in the early 2010s as social media websites like Facebook and Twitter gained popularity and took the crown when it comes to everything Internet. 
Article continues below advertisement
AIM's popularity plummeted as other forms of digital communication became more popular. It still exists, though not for much longer. In a recent tumblr post AOL explained that they will be ending the service on December 15th. 
If you were a '90s kid, chances are there was a point in time when AOL Instant Messenger (AIM) was a huge part of your life. You likely remember the CD, your first screenname, your carefully curated away messages, and how you organized your buddy lists. Right now you might be reminiscing about how you had to compete for time on the home computer in order to chat with friends outside of school. You might also remember how characters throughout pop culture from You've Got Mail to Sex and the City used AIM to help navigate their relationships. In the late 1990's, the world had never seen anything like it. And it captivated all of us.
AIM tapped into new digital technologies and ignited a cultural shift, but the way in which we communicate with each other has profoundly changed. As a result we've made the decision that we will be discontinuing AIM effective December 15, 2017. We are more excited than ever to continue building the next generation of iconic brands and life-changing products for users around the world.
Thank you to all of our AIM users. And definitely stay tuned as we're fired up to provide more products and experiences that people around the world love.
Article continues below advertisement
Naturally, people have complicated feelings about this. On the one hand, it's a service people haven't really used in over a decade. On the other hand, we had a good time there. 
Article continues below advertisement
Article continues below advertisement
Article continues below advertisement
Rest in peace AOL Instant Messenger. May the awful song lyrics used as away messages live in our hearts.

— Mark Schenkel (@SchenkelTown) October 6, 2017
Article continues below advertisement
AOL instant messenger shutting down in Dec? Been waiting for this hot soccer mom to accept my Webcam request for 18 years. Not giving up yet

— dubblecounter (@dubblecounter) October 6, 2017
I can't decide which John Mayer song I should quote to express my sadness at the death of AOL Instant Messenger

— Man Repeller (@ManRepeller) October 6, 2017
Article continues below advertisement
Just because I haven't used AIM in years doesn't mean I'm not sad. It's like finding out a band you were really into 15 years ago broke up.

— Mute Bae (@DanGnajerle) October 6, 2017
You kids don't understand. You could never understand. It was the mall. It was the back alley. It was the library carrel. It was everything. https://t.co/NiDWJQNqb6

— Robinson Meyer (@yayitsrob) October 6, 2017
Article continues below advertisement
AIM is shutting down and Toys "R" Us is filing for bankruptcy.

My childhood is being torn asunder, and, as usual, I blame Millennials.

— Josh Hammer (@josh_hammer) October 6, 2017
Farewell, AIM. We will never forget you or your A/S/L.