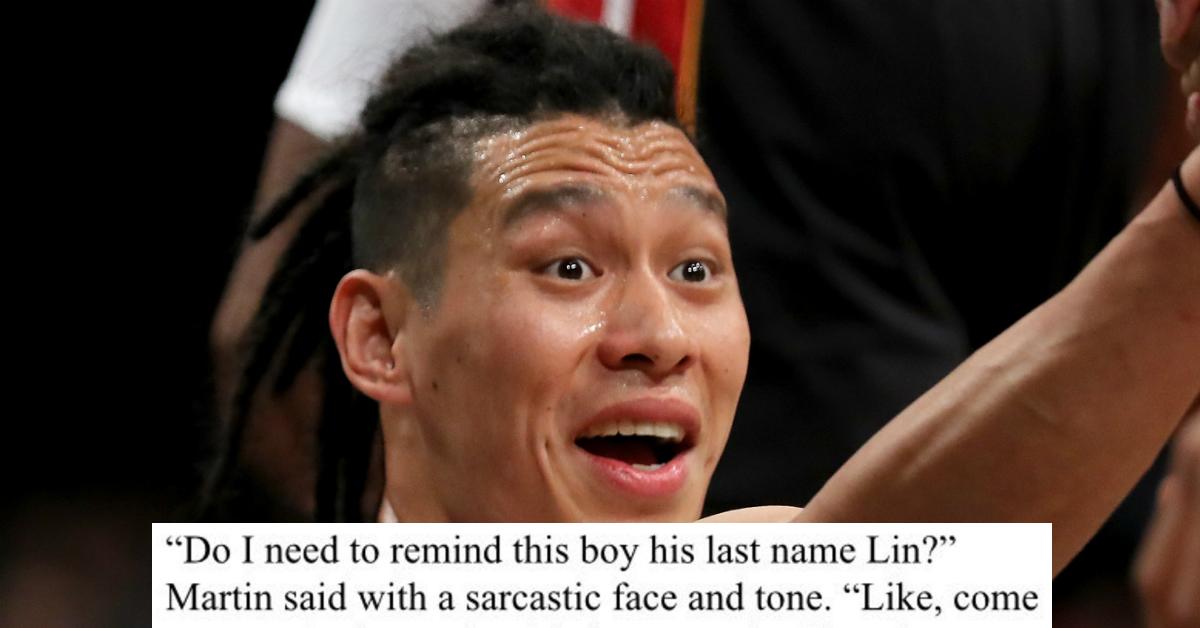 Asian NBA Star Snaps Back In The Best Way After Criticism Over His Dreadlocks
By Mustafa Gatollari
If you're not familiar with NBA star Jeremy Lin, then you probably don't know about the "linsanity" he caused during his tenure with the NY Knicks. "Players playing that well don't usually come out of nowhere. It seems like they come out of nowhere, but if you can go back and take a look, his skill level was probably there from the beginning. It probably just went unnoticed," Kobe Bryant said of Lin after he scored 38 points on February 10, 2012. Being called skilful by Kobe Bryant has to be every basketball player's life goal.
The Asian-American NBA star gained notoriety because, aside from Yao Ming, there haven't been many ethnically Asian players tearing it up on the court. He also got props from people on the web for shutting down Kim Kardashian when the reality TV star expressing interest in dating the athlete at the height of his "Linsanity."
Lin is also known for being one of the most disproportionately abused players in the NBA, as pointed out by one fan who compiled a video showing clearly flagrant fouls not being called as such against Lin. The video is a bit tough to watch.
Lin's response to the video was nothing but pure class, saying that tough fouls are a part of the game, although he appreciated the fan bringing up the issue and hoped that officials would review hard fouls with more consideration in the future.
Lin carried that same class over when fellow NBA star Kenyon Martin accused Lin of cultural appropriation and wanting to be black once the Asian-American athlete debuted his new dreads hairstyle on the court.
Lin responded to Martin's statement with nothing but respect, and, whether intentional or not, delivered a solid burn to Kenyon Martin in the process, pointing out some of K-Mart's tattoos that prove he's seemingly guilty of a little bit of "cultural appropriation" as well.
People on Twitter loved Lin's rejoinder.
They really loved Lin's approach.
Others pointed out that Martin's comments were pretty racist, which would've been evident in the tables were turned.
But winning arguments and dealing savage social media blows are apparently easy when you state the facts.
Which is exactly what people are saying Lin did. How do you feel he reacted?