Let's face it, there's very few times camo is a good choice to wear to functions. For one it makes you look just a tiny big aggressive. And for two do you really want to look like you just stepped out of a turkey hunt while you're dancing at prom? Probably not. We're still not sure who thought camo tuxes were a good idea but here we are anyway. So next time you're inspired to disappear by camoing up, just think about how you'll never show up in your photos. It's just not worth it!
Julissa and Austin are a newly engaged couple living in Austin, Texas. Austin is currently in the army, and they decided to commemorate his time serving the country with a little engagement photoshoot featuring him in his camouflage, BuzzFeed News reports. Julissa posted the pictures of her and her honey, not realizing that one of the photos would set off an Internet viral sensation:
Do you see which picture is wigging everyone out? We're having a hard time seeing anyone in it besides the girl. Maybe we're missing something?
Here's the close up: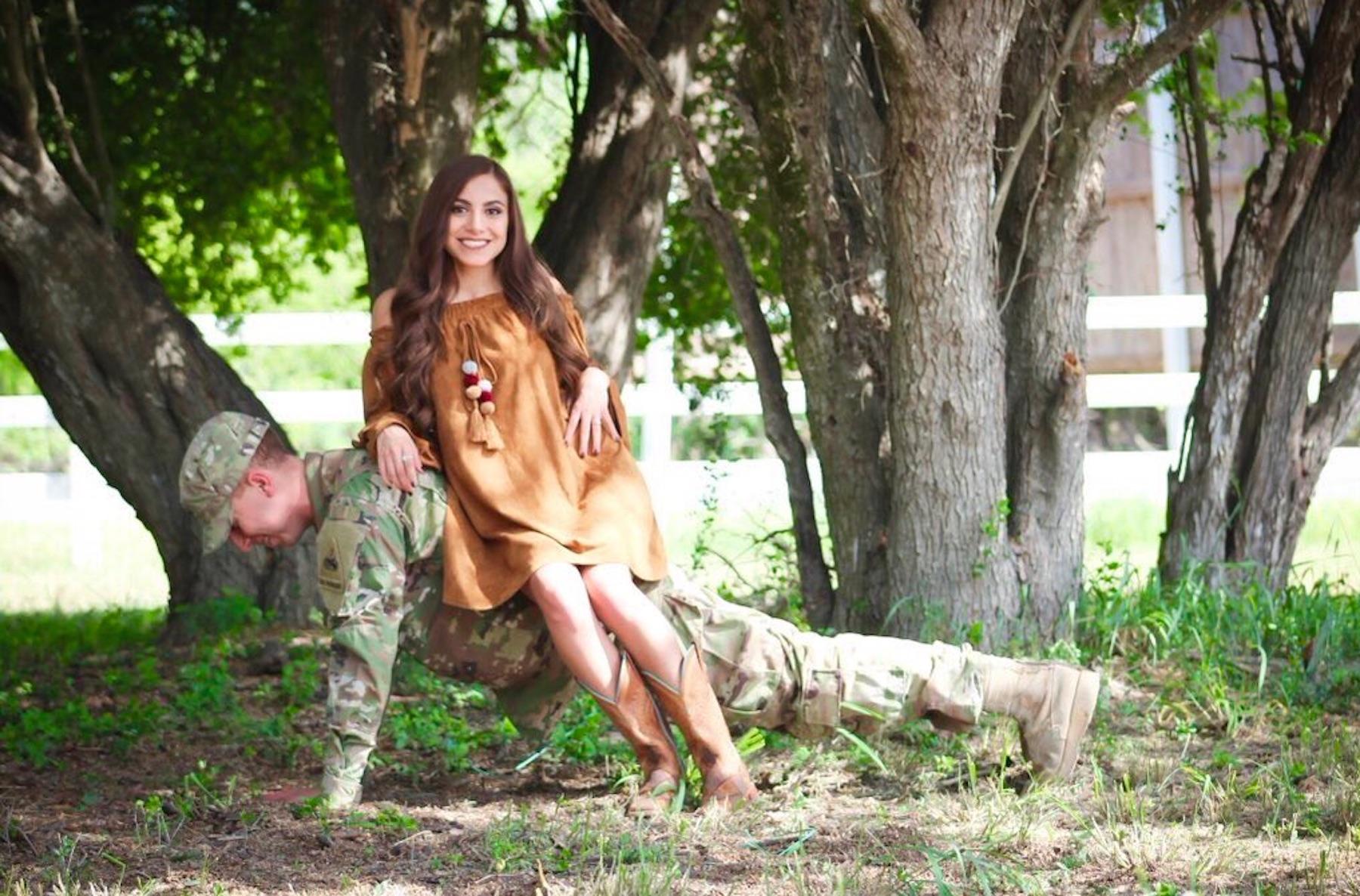 Obviously, Julissa is leaning on Austin in the image, but his camouflage outfit is working so well, people were saying they couldn't even see him, and it's pretty funny:
Apparently even Julissa's mom didn't see Austin in the picture at first, and thought it was an image of her daughter sitting by herself. Poor mom was fooled just like us.
"I thought she was making a camo joke, but she was serious," Julissa said.
Luckily, love always leads a star crossed couple back to one each other. Helps if you wear an orange vest, though.
We'll give this guy a pass for the camo cause he looks amazing :)