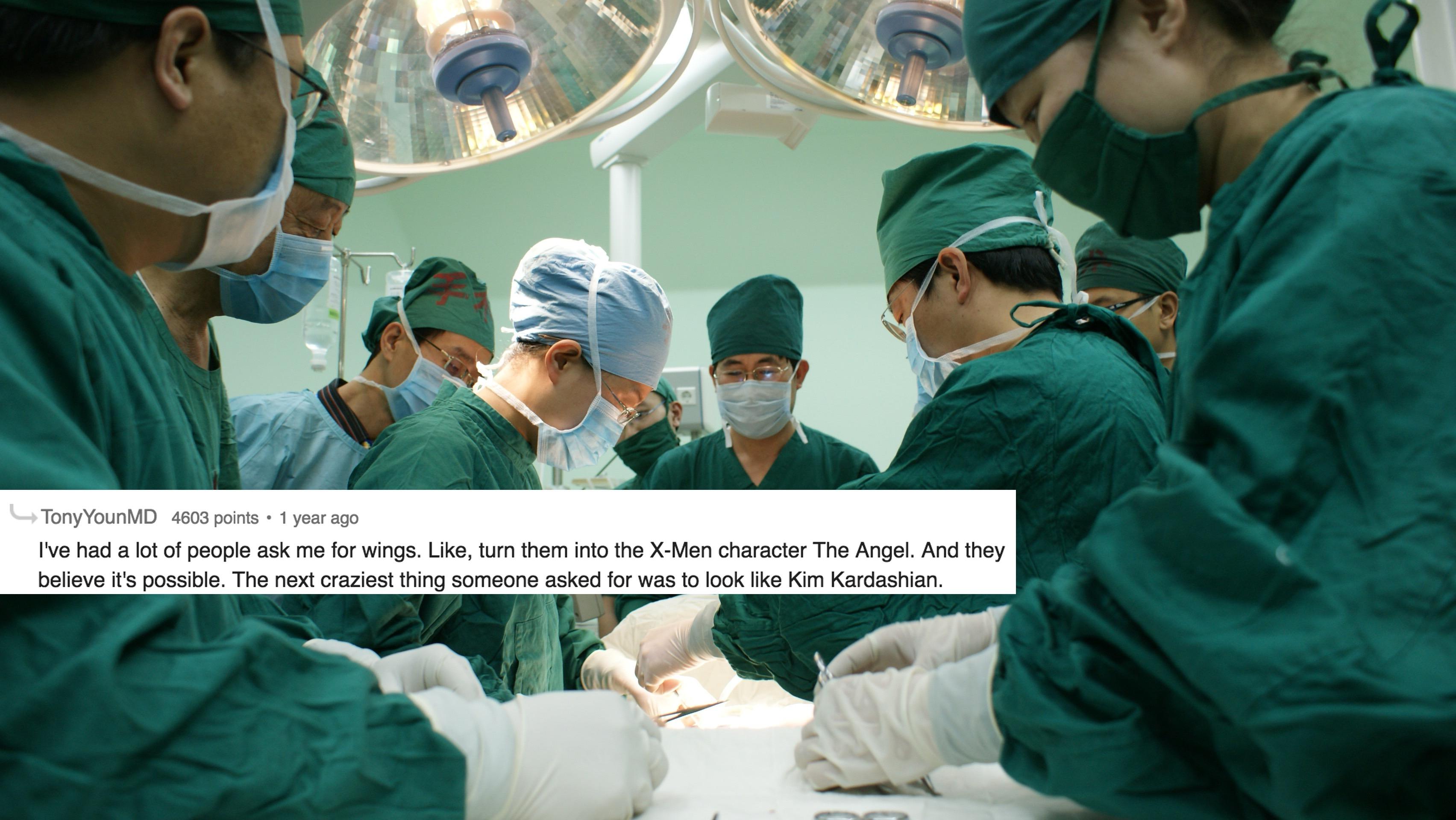 Plastic Surgeon Answers The 21 Questions Everyone Secretly Wants To Know
By Zachary Brenner
Dr. Anthony S. Youn is a plastic surgeon based out of Michigan. He's been practicing for 16 years and has seen thousands of patients during that time. So you better believe he's seen some things, and probably some really weird things to go with it. After all, plastic surgery is one of the more odd-ball medical practices.
He recent wrote a book called The Age Fix: A Leading Plastic Surgeon Reveals How To Really Look Ten Years Younger which is all about ways to look younger and healthier without going under the knife.
To help promote the book he did an "Ask Me Anything" on Reddit earlier this week where he answered all those questions you were too afraid to ask and did confirm that, yes, he's seen some things.
2. Know who you are hiring.
3. How is this not a movie?
4. Yeah, everyone knows Angel grew his wings.
5. You need to have realistic expectations.
6. Boobs are great and different.
7. See plastic surgery does make people healthier.
10. A stitch in time saves nine.
11. We were all wondering.
12. Seems like a good policy.
13. I don't blame you, buddy.
14. Surgery isn't your only option.
15. Depends on your definition of worth.
18. Soon plastic surgery won't be surgery.
19. Bald guys can't catch a break.
20. People get surgery for all kinds of reason.
21. This is what we were all wondering.