A nurse who works in the Indiana healthcare system was recently removed from her position at Methodist Hospital after she reportedly posted a horrifying Twitter rant that called for white baby boys to be "sacrificed to the wolves" because of their race.
Taiyesha Baker was an employee of IU at the hospital. According to CBS, the IU system did not confirm whether Baker worked with newborns at the hospital. She received her nurse's license on October 30th, which is valid until Oct. 31st, 2019. There have been several protests and high ranking officials calling for her to be fired because of the "dangerous" comments she made. However some people have said she was attempting to make a broader point.
Baker recently protested an appearance of conservative speaker Charles Murray at Indiana University. The protests were poking fun at the god-awful Kendall Jenner/Pepsi commercial, which helped bring awareness to their demonstration.
Baker's recent comments have understandably caused a ton of outrage on social media over the Thanksgiving weekend.
An especially vocal demographic are Donald Trump supporters.
And people who dislike "liberals."
Along with people who replied with some pretty racist comments of their own.
Even though Baker's twitter account was deleted, someone created a new account with the same handle and began posting new tweets.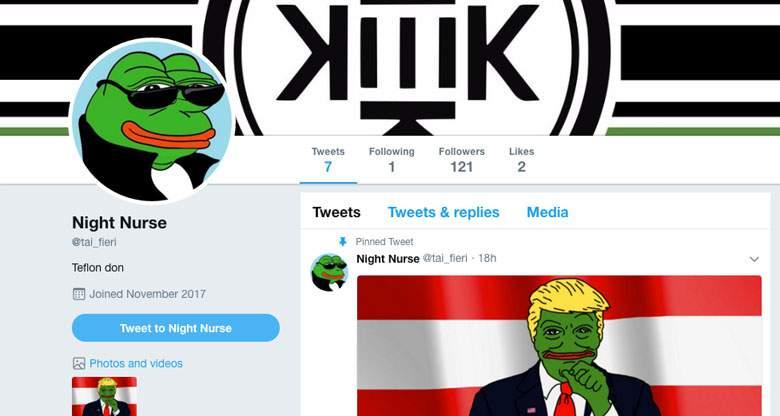 They also began tweeting under Baker's profile.