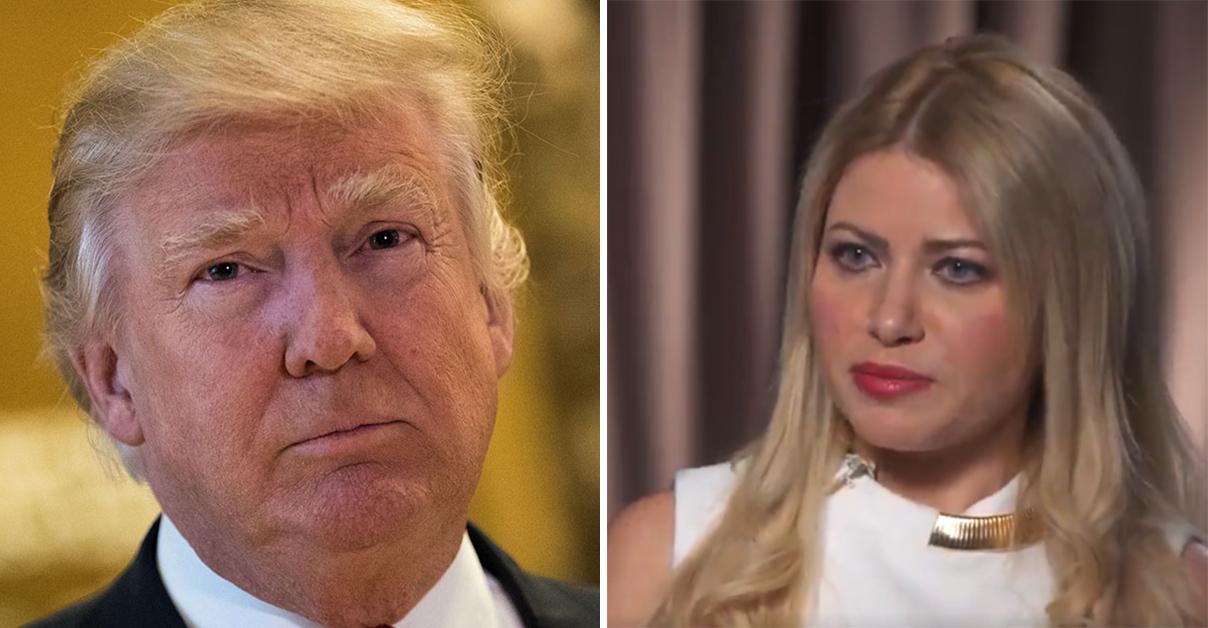 James Papadopoulos' Fiancee Fires Back At President Trump, Defends Her Soon-To-Be Husband
By Mark Pygas

Updated
One of the men who has plead guilty in Robert Mueller's investigation into Russian interference is George Papadopolous, Trump's former foreign policy adviser. Papadopoulos plead guilty to lying to the FBI in October, not disclosing connections he had with Russian officials. 
Joseph Mifsud, a professor who allegedly offered Papadopoulos thousands of emails relating to Hillary Clinton on behalf of the Russian government, has reportedly gone to ground.  
The Trump administration had repeatedly denied that Papadopoulos' contacts with Russia on behalf of the Trump campaign had "nothing to do with the activities of the campaign." 
In a press conference, White House Press Secretary Sarah Sanders repeatedly dismissed Papadopoulos as "a volunteer member on an advisory council." 
Although at the time, Donald Trump announced his appointment as a foreign policy adviser in March 2016 himself. Trump described Papadopoulos as "an excellent guy" during the campaign. 
Papadopoulos claims that Donald Trump was present at a meeting where he boasted of his Russian connections and said he could help organise a meeting with Putin.  
And now, Papadopoulos' fiancee, Simona Mangiante, has spoken to ABC, describing him as "a patriot, not a Trump campaign coffee boy."
Mangiante responded to claims by the Trump campaign that Papadopoulos' contact with Russia was unauthorized: "He never took any initiative, as far as I know, [that was] unauthorized. All the initiatives had [the] blessing of the campaign," she said. 
"He's no 'coffee boy,'" Mangiante continued. 
Mangiante claims to have emails proving that Papadopoulos was a campaign insider, but says that her lawyers have advised her to not provide emails or other possible evidence to reporters. 
Mangiante explained that she and Papadopoulos met through a mutual contact on LinkedIn, Joseph Mifsud, the professor who would eventually offer her fiance dirt on Hillary Clinton. 
Both she and Papadopoulos had worked for Professor Joseph Mifsud at different times, when he was the then director of the London Academy of Diplomacy.  
Court records from Mueller's investigation describe a professor approaching Papadopoulos after learning of his role in the Trump campaign. Those documents don't identify the professor by name, but Mangiante identified him as Mifsud. 
Mangiante now believes that Mifsud became interested in Papadopoulos "precisely because he was working for Trump." 
Perhaps the most damning statement from Mangiante? When asked what she would title her fiancee's upcoming memoir, she replied: "The First Domino." 
What do you think of this explosive interview?