If there's one thing that's sure to get Harry Potter fans into a rabid frenzy, it's the announcement of a new book.
Heck, when Harry Potter And The Cursed Child debuted in London, people were booking flights to England en masse to catch the show. The play's script sold over 2 million copies in just two days, just to give you an idea of how obsessed Potterheads are at the prospect of reading more of their favorite spectacled-wizard's adventures.
So when a Botnik Studios robot was trained in all Seven Harry Potter books and wrote it's own chapter of the acclaimed series, fans were excited to check it out. And it turns out it's amazing...Just in its own, hilariously awful way.
Let's just start with the title of the book: Harry Potter and The Portrait of What Looked Like A Pile Of Ash. Don't even try to understand what it means, please. Just enjoy it. Enjoy. It.
Oh, and the chapter is called "The Handsome One"...but that's never really explained, except that Ron is the handsome one, apparently?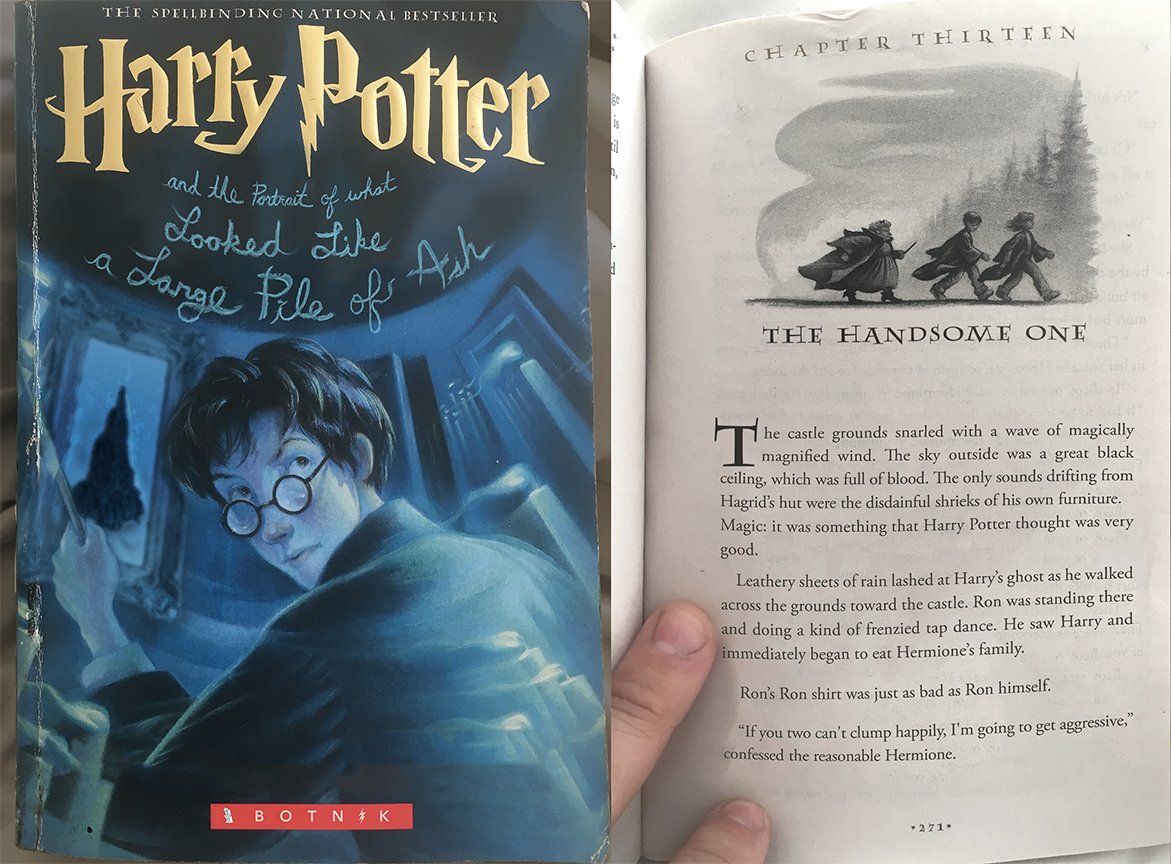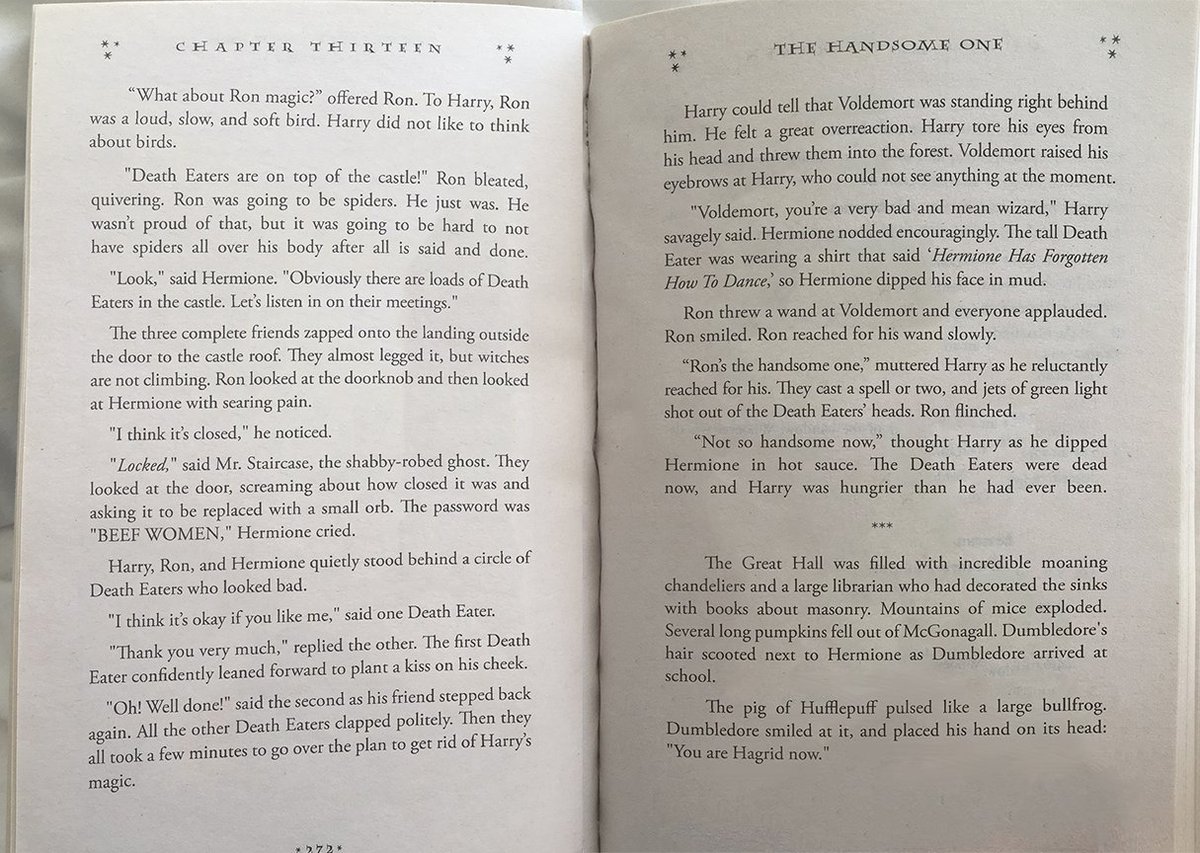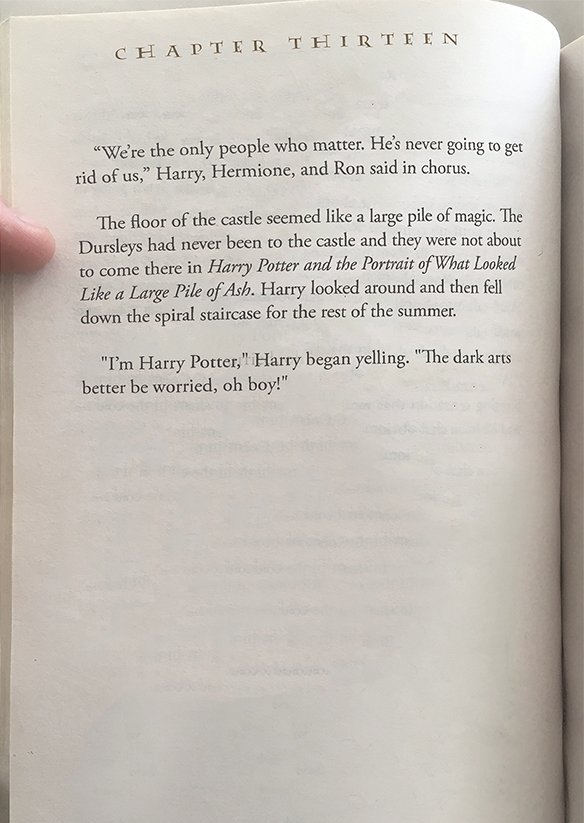 Yes, that's right, you just read that Harry Potter fell down a staircase for an entire summer while yelling his own name and flexing against the Dark Arts to no one in particular. This book is incredible.
People were immediately in love with the ridiculousness of the chapter, and began clamoring for more.
People started recounting their favorite parts.
I guess killing Death Eaters really works up an appetite.
Others were easily hailing it the best Harry Potter fan fiction available.
If you want to check out Botnik Studios, you can visit its website here. Would you be interested in reading an entire book of this nonsense?
It looks like plenty of people are. And if you can't wait for Botnik to make its own, you can just try out the predictive keyboards the studio used to robo-write Pile of Ash.