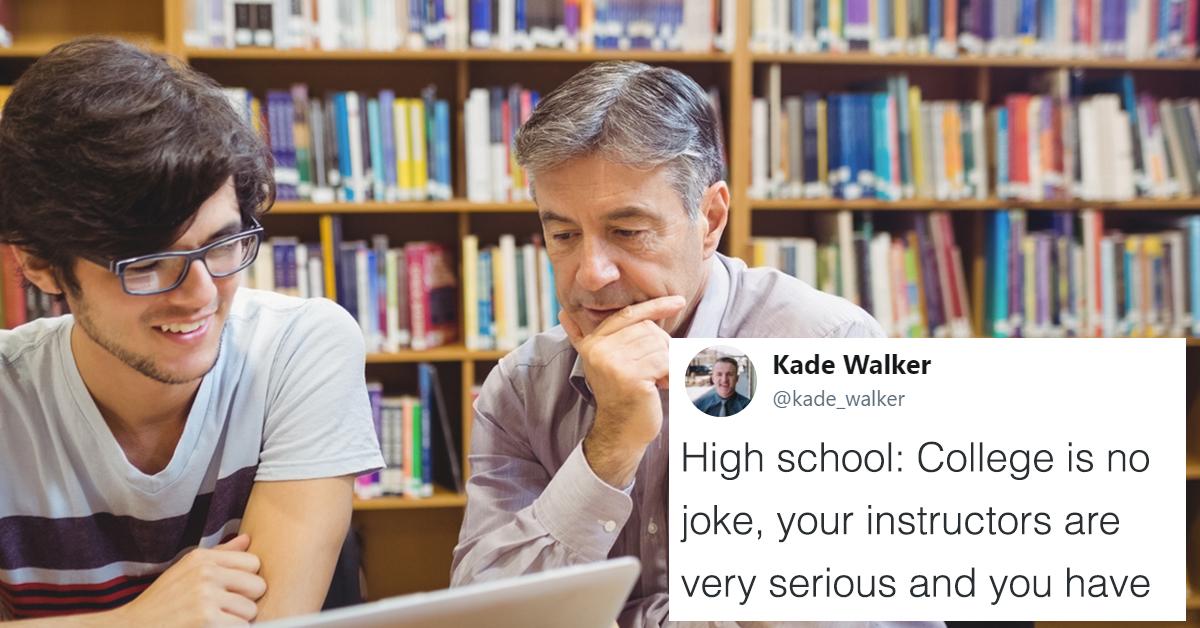 Professor Claps Back After His Blunt Email Reply To Student Goes Viral
By Mark Pygas
College is quite a bit different from high school. For one, you have to pay vast amounts of money to go to college and sleep through classes after a night out on the town.
And there's also a big difference between teachers and professors. Where a high school teacher would tear you apart for being a few minutes late, professors just seem to not care. And that's probably because you're an adult now and it's not their fault if you spend college essentially burning a big stack of money.
Kade Walker, of Sioux Falls, South Dakota, recently found this out when he emailed professor Dave Wiltse asking if he could take a final this week.
The teacher responded with a nonplussed "whatever."
The reply went viral, because of course, but professor Wiltse wasn't happy about one detail...
He himself took to Twitter to reply to the photo, writing "TFW your words go viral, and your punk student doesn't cite his source." Which, understandably, had the internet laughing even harder than they were initially.
Social media found it hilarious, of course.
The professor writes, "It was just a casual exchange between a prof and a student who like to give each other shit. And it blew up far beyond our circle for reasons I'll never know."
Except, the rest of us have an idea of why it blew up. And it has something to do with teachers being teachers in the real world and schooling people on social media. If you don't find that funny, I don't know what kind of humor you've got.
People were dying, writing, "I didn't appreciate how he was like 'let me know'" and former students even chimed in to send Professor Dave their love: "I enjoyed your classes Dr. Wiltse! Forget him," wrote one.
Yes, his tweet went even more viral than the original.