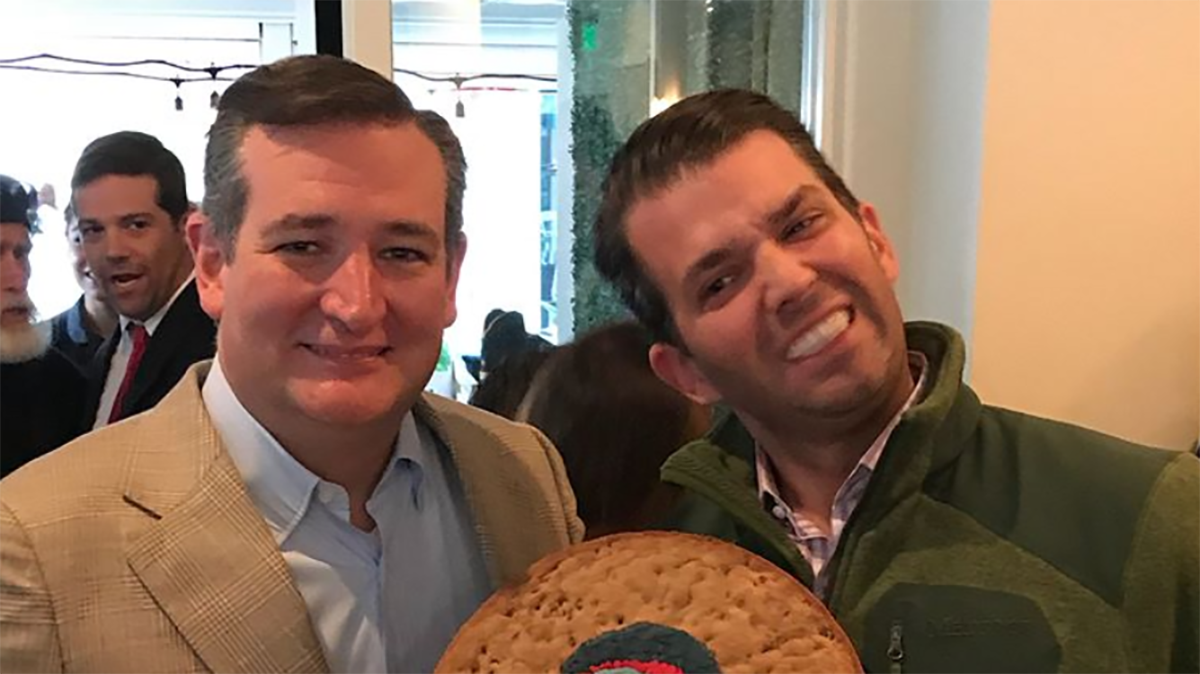 Donald Trump Jr. Shares A Picture Of His Birthday 'Cake' — And Gets Roasted For It
By Mark Pygas
In his first year on the job, President Donald Trump had focused on undoing much of the work of his predecessor, President Barack Obama. Whether it be his trade deal, the Paris Climate Accord, an end to the embargo with Cuba, or healthcare.
According to a report by Buzzfeed News this is also a view shared by some of our closest allies:
"[European government officials] also believe Trump's foreign policy is chiefly driven by an obsession with unravelling Barack Obama's policies. 'It's his only real position,' one European diplomat said. 'He will ask: 'Did Obama approve this?' And if the answer is affirmative, he will say: 'We don't.' He won't even want to listen to the arguments or have a debate. He is obsessed with Obama.'"'
And with sons taking after their fathers, Donald Trump Jr. has shown that he's not a fan of President Barack Obama either. So much so that some friends of his decided to get him an early birthday present, a cookie with the face of President Obama in icing. Even though he's celebrating turning the big 4-o, he didn't even have a birthday cake to celebrate. You know birthday cake? That delicious, fluffy dessert Americans (and people all over the world, actually!!!) eat to celebrate the anniversary of their birth?
We're glad you are familiar with the dessert. Unfortunately, it would appear that Junior is unfamiliar with the tasty, candle-topped treat as evidenced by his birthday post. I mean, look at it! That is definitely not a cake despite what Donald Trump Jr's hashtags would suggest. Social media users didn't seem to be impressed either. In fact, people seem just annoyed by his choice of dessert (you know, a cookie with Obama's face) as they are with the fact that one of the First Son's doesn't know a cookie when he sees one.
Do you think this is disrespectful?