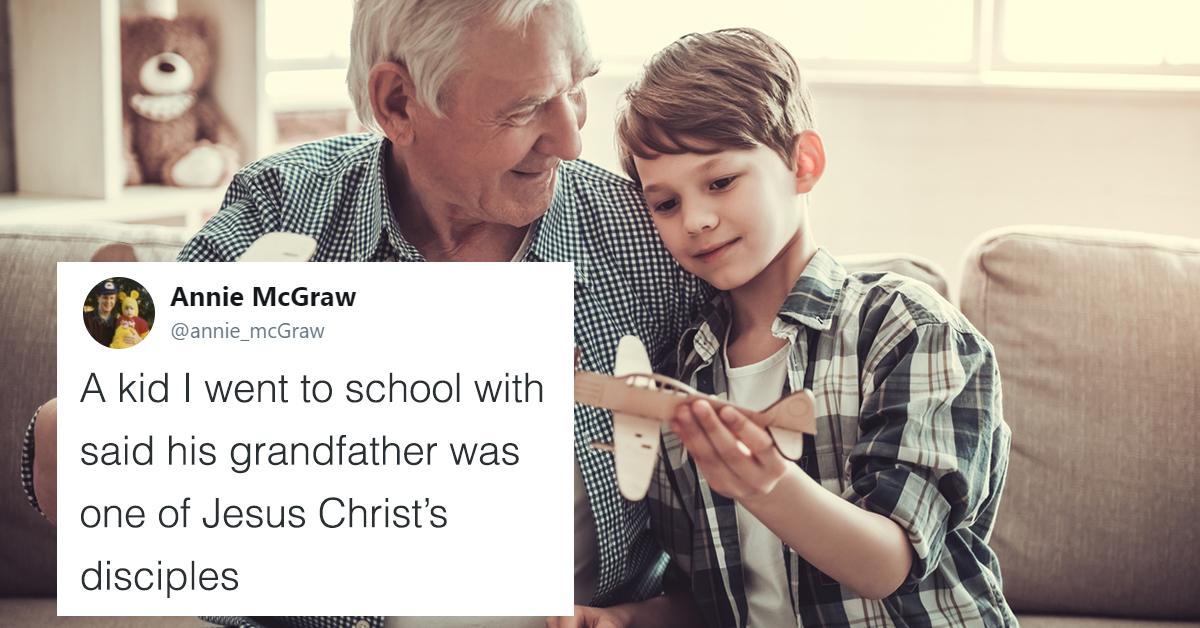 People Share The Biggest Lies Kids Have Told Them And They Are Priceless
By Mark Pygas
Kids are known for playing pretty fast and loose with the truth. Yes, we're sure that your dad does work for Nintendo. Twitter user David Thorpe recently decided to ask his followers the greatest lies that kids have tried to sell to them.
Yes, there are some real doozies.
Damn. This one went way too far.
"Tyler Foley told everyone that he saved his marine-vet dad from a heart attack & he got an all-school assembly where the cops gave him a medal. Turned out he made the whole thing up," wrote one person on Twitter. Wow, some people have no shame.
Others were equally insane.
Kyle wrote, "said Nightcrawler (the X-Men character) was based on a guy who lived in the attic of his church. also claimed the Jaws robot at Universal Studios took on a mind of its own and chased him into a barn until the tour guide killed it with a shotgun." Then continued, "and when i made fun of him for having a mullet, he said he got his hair cut normally but it grew back into a mullet on the ride home from the barber."
An age before the Internet.
At least put some effort in.
The only two official top hats.
Happens to the best of us.
If only he'd sent it to a record label...
That's where you're going for lying, kid.
That's called a heart attack.
Was Jesus as cool as he seems?
I'd do it for a Charizard.
Well, those were inventive.