A mom named Christin Johnson posted to Facebook earlier in February about what happened when she dropped her daughter off at her ex-husband's house. She'd gotten her teen daughter highlights in her hair for her birthday. It's not clear if this is something her father had warned her not to do, or if he flew randomly off the handle, but when Johnson went to pick her daughter up, all of her hair had been cut off.
The cut was allegedly something Kelsey was forced to do by her father and his new wife. While not everyone may consider haircutting physical abuse, Kelsey's dad did take away her personal autonomy by cutting her hair, in an attempt to shame and humiliate her. In my opinion, it's really messed up.
Her mother wrote, "This is what my daughter looked like Sunday when I took her home and the other two pics is what happened today before she was brought to me... all over me having highlights put in her hair for her birthday!"
Here is Kelsey with her highlights: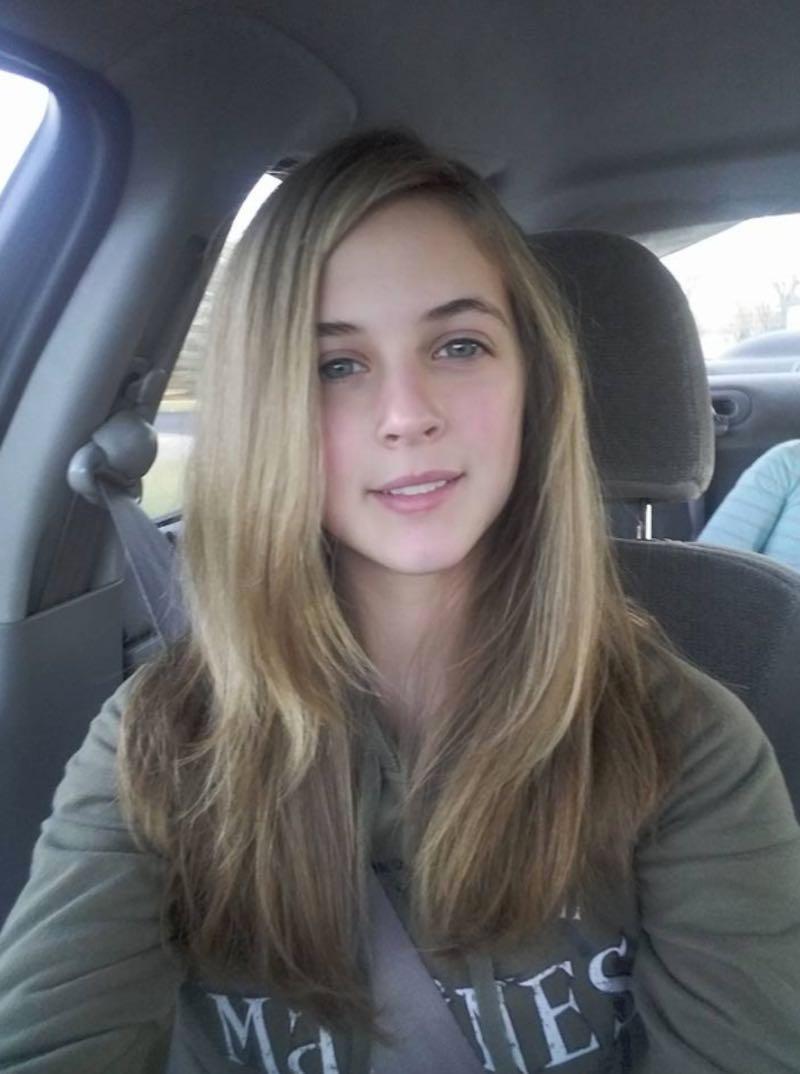 And here she is with her face covered and her hair cut short: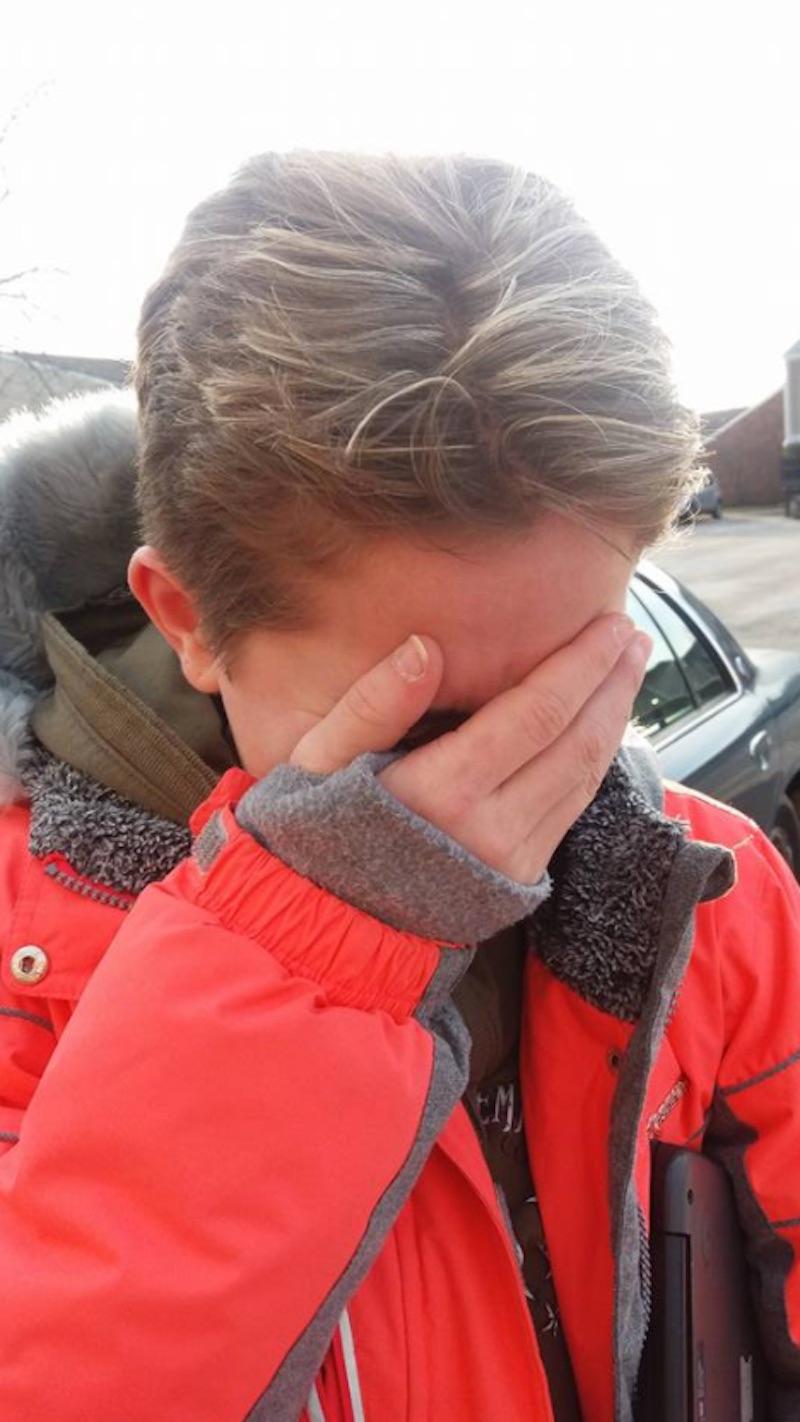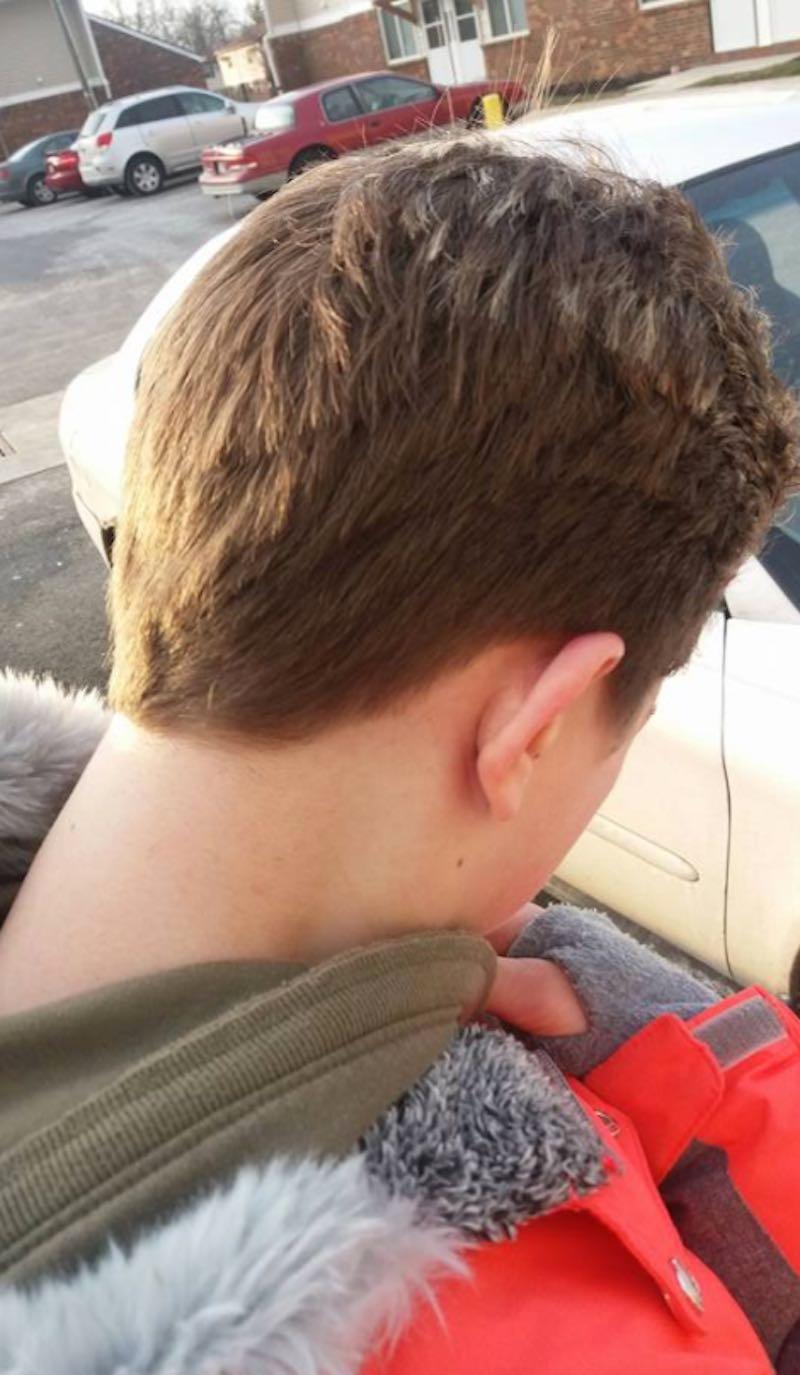 Johnson's post has gone viral, with hundreds and hundreds of comments from people who are completely disgusted with the alleged actions of Kelsey's dad and her step-mom. Most seem to know how devastating it would be for a teen girl to have all her hair cut off, and think the fact that her dad would allegedly do that is vengeance against his ex and abusive to Kelsey:
It's not just only fury—Buzzfeed reports that Kelsey's dad and step-mom are being investigated for "potential child abuse" after her mom filed a complaint against them, on the same day she made her Facebook post.
The offending couple has also been put on leave at the Middleton Township Fire Department, where they worked as volunteer firefighters.
Johnson posted to Facebook again to report that she had gotten Kelsey a wig at a local salon to wear as her hair grows back in.
I'd like to thank the ladies at Lady Jane's on Glendale in Toledo, OH for making my baby feel more like herself! Especially Haylee Ann for taking her to pick out her new hair. She got her smile back because of you ladies and your selfless acts of kindness! We truly appreciate you ladies so much! Haylee, you are the best God mother to Kelsey and the bond you two share is incredible, we love you so much!
And shared some pics of Kelsey with her new look: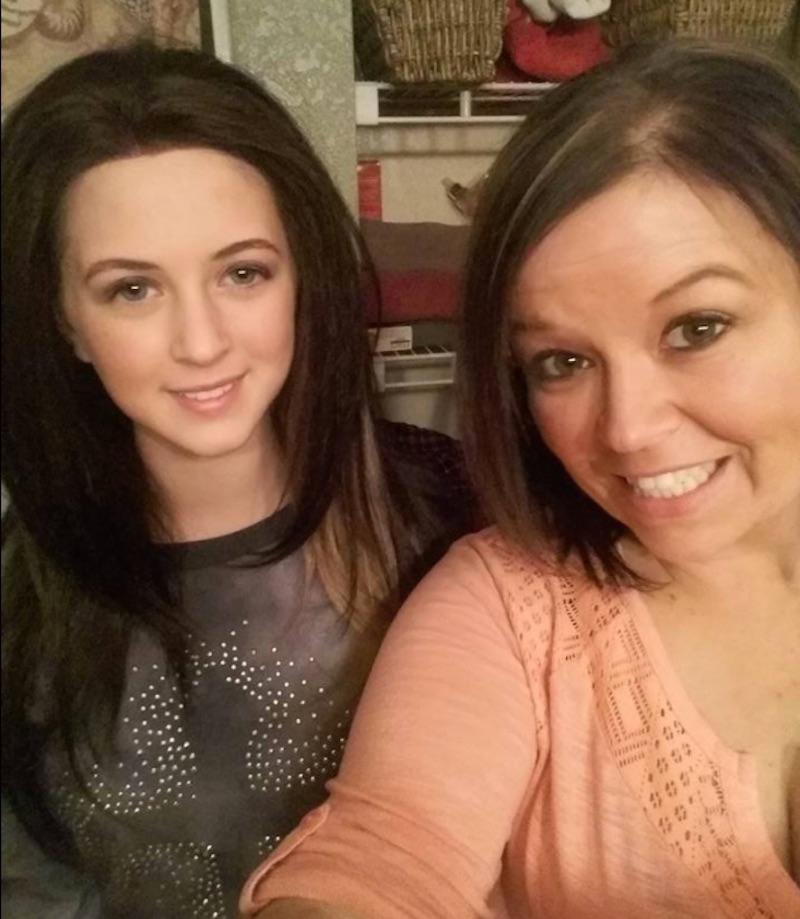 And folks are supporting applauding them both for moving on together:
Johnson hasn't spoken with any media outlets yet, but supporters are hoping she keeps them updated on what happens with the other half of Kelsey's family, and whether or not they learned a lesson from all this.