This Woman Was Kicked Off A Plane For 'Screaming' Near A Baby
This altercation that got one woman kicked off a plane escalated rather quickly.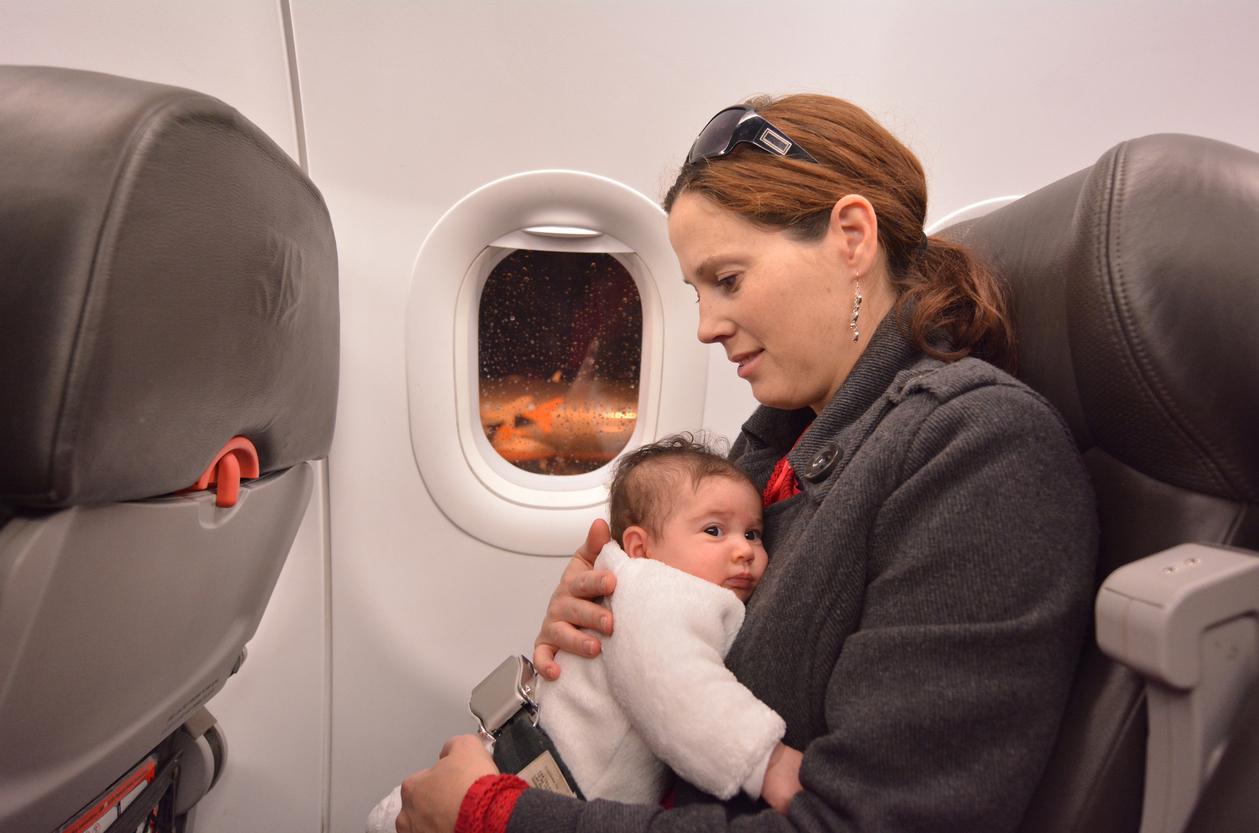 Air travel is rarely ever a fun experience.
Article continues below advertisement
Now occasionally you'll get crazy or drunk people who'll ruin your flight with their incessant requests for snacks and drinks or horrible rendition of "Benny and the Jets," but there's one airline passenger that stands tall above every other when it comes to inconsideration: children.
Article continues below advertisement
If you have a kid then you know that no matter where they are, what situation they're in, or what you're up to, if they need to express something, then they're going to express it. If they want to throw a tantrum, they're going to throw it. If they want to have fun, then they're going to have it no matter what.
There's not really much you can do with a misbehaving child other than help them redirect their energy into something that isn't destructive or disruptive, which is kind of difficult to do when it's not your kid. Even then, if a baby or child wants to cry, sometimes all you can do is wait it out. Something that this angry woman on a flight just wasn't having.
Article continues below advertisement
The irate passenger boarded a plane from JFK International Airport that was headed to Syracuse, NY. She was last to get on the aircraft, cursing and muttering to herself the entire time, according to 19-year-old Marissa Rundell, who was seated across from the woman.
The mad passenger was allegedly upset that she was seated at the back of the plane. Rundell said she slammed her bags down on the seat and said, "This is f***ing ridiculous. It's bulls*** having to sit in the back of the plane."
Article continues below advertisement
Rundell was sitting with her 8-month-old son, and asked the woman to not swear around her baby, to which the woman allegedly responded with, "shut the f*** up and shove it."
Article continues below advertisement
That's when the passenger stops a flight attendant and asks for another seat because she doesn't want to sit next to a crying baby. The attendant in the video tells the woman that she can wait and board the next flight, but she refuses and instead asks for the attendant's name and ID number.
That's when things escalated.
Article continues below advertisement
After learning the attendant's name, Tabitha, the passenger threatens her by saying, "You may not have a job tomorrow," which was the last straw for the airline employee. She then tells another crew member that she wants the woman off the flight, informing them that she was screaming at the baby.
Article continues below advertisement
The passenger tries to apologize but at that point it was too late - a gate agent showed up later to remove her and that was the end of that. Rundell was thrilled that karma came to bite the woman in the butt.
"I thought it was funny how she was acting like a child throwing a tantrum," she told Syracuse.com.
Article continues below advertisement
According to a Fox News report, the incident occurred on Endeavor Air, which is owned by Delta. A spokesperson for the airline reached out to Fox to explain why they booted the woman from the plane.
"We ask that customers embrace civility and respect one another when flying Delta. This customer's behavior toward a fellow customer on a flight from New York to Syracuse was not in keeping with those standards. We appreciate our Endeavor Air flight attendant's commitment to Delta's core values and apologize to the other customers on board Flight 4017 who experienced the disturbance."
Article continues below advertisement
The woman who was kicked off the flight has been identified as a New York state employee and has since been placed on leave.
Article continues below advertisement
In Rundell's case, it didn't seem like her baby was even causing that much grief and it was the passenger who was in the wrong, however, there are times when little kids can be total terrors, like this 3-year-old on an eight hour flight from Germany to Newark, New Jersey.
Article continues below advertisement
Throughout the flight the child screams, shouts, and totally disregards his mother's attempts at calming him down or redirecting his energy.
He even was given free reign of the aircraft, running through the aisles while his mom apparently did nothing to stop him.
There are crying babies, and then there are little terrors who just need to be disciplined. I guess this is what happens when you shove an iPad in their hands just to quiet them. Someone definitely needs a time-out.