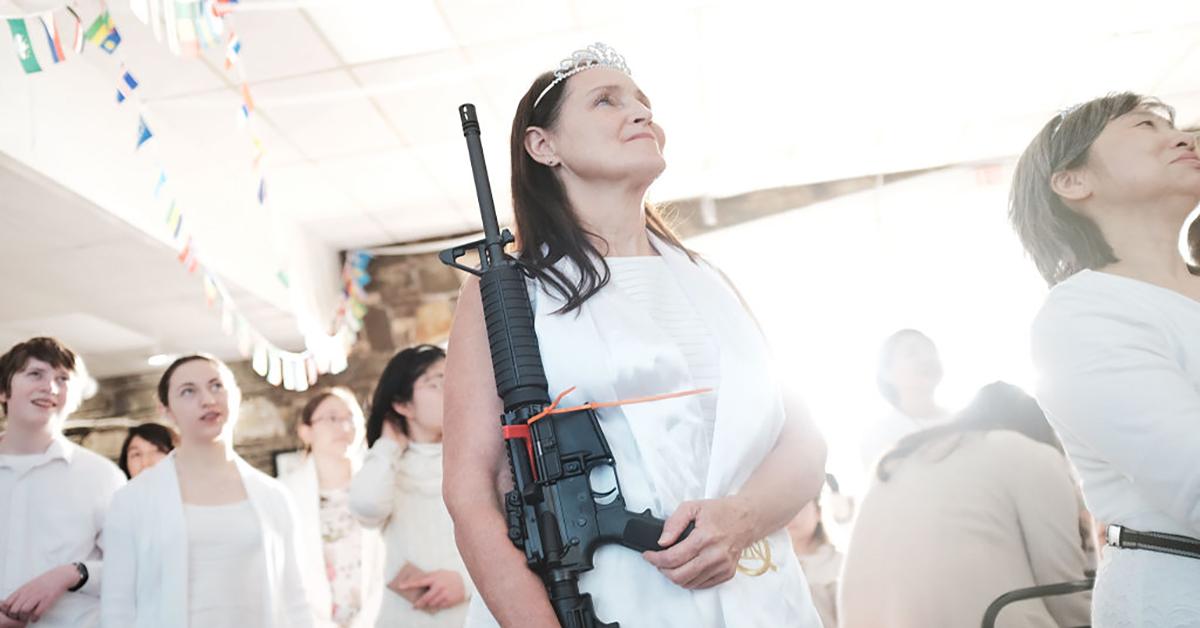 A Church Held a Bizarre "Blessing Ceremony" for Members and Their AR-15s
By Mark Pygas
On Valentine's Day, a former student of Marjory Stoneman Douglas High School in Parkland, Florida, shot 17 people dead and injured 14 more in the deadliest U.S. school shooting since Sandy Hook. The accused 19-year-old was caught after fleeing the scene.
The gunman used a legally purchased Smith and Wesson M&P15, a version of the AR-15. Long guns can be legally purchased by anyone 18 and older. And with no criminal record, the Florida gunman cleared an instant background check via the FBI criminal database.
This week, one of the nation's largest sports retailers, Dick's Sporting Goods, said they would stop selling all assault-style rifles in its stores. They'll also no longer sell high-capacity magazines, and no longer sell any gun to anyone under 21 years of age.
That decision has been met with both support and condemnation. And on Wednesday, worshippers at a Pennsylvania church took part in a bizarre display of their Second Amendment rights when worshippers brought their unloaded AR-15s into the World Peace and Unification Sanctuary for a commitment ceremony.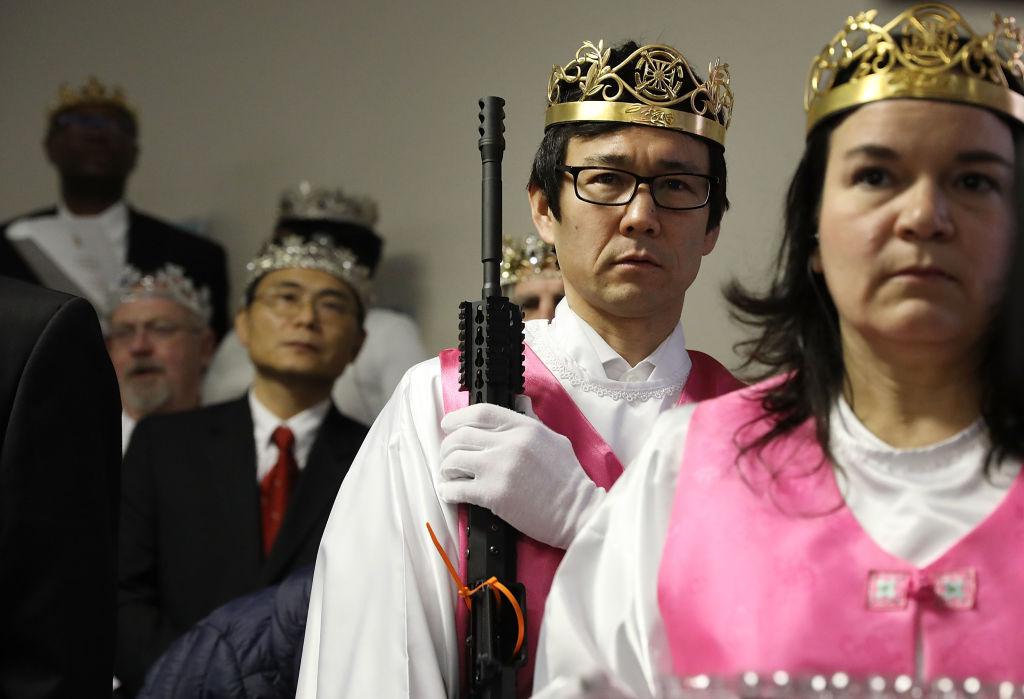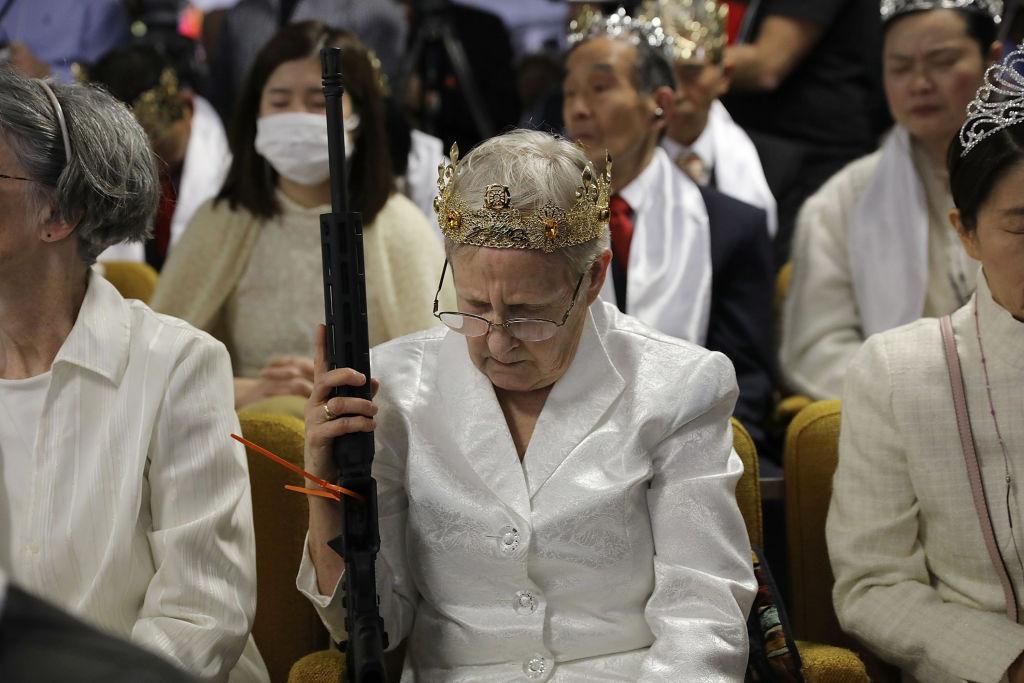 The Rev. Sean Moon, who leads the church, believes that the AR-15 symbolizes the "rod of iron" in the book of Revelation. The verse describes the saints helping Jesus Christ rule the nations with an iron club. "And he shall rule them with a rod of iron; as vessels of a potter shall they be broken to shivers: even as I received of my father," the passage reads.
During the event, which led to classes being cancelled at a nearby school, Moon prayed for "a kingdom of peace police and peace militia where the citizens, through the right given to them by almighty God to keep and bear arms, will be able to protect one another and protect human flourishing."
Weapons were checked at the door and no live ammunition was allowed in the building.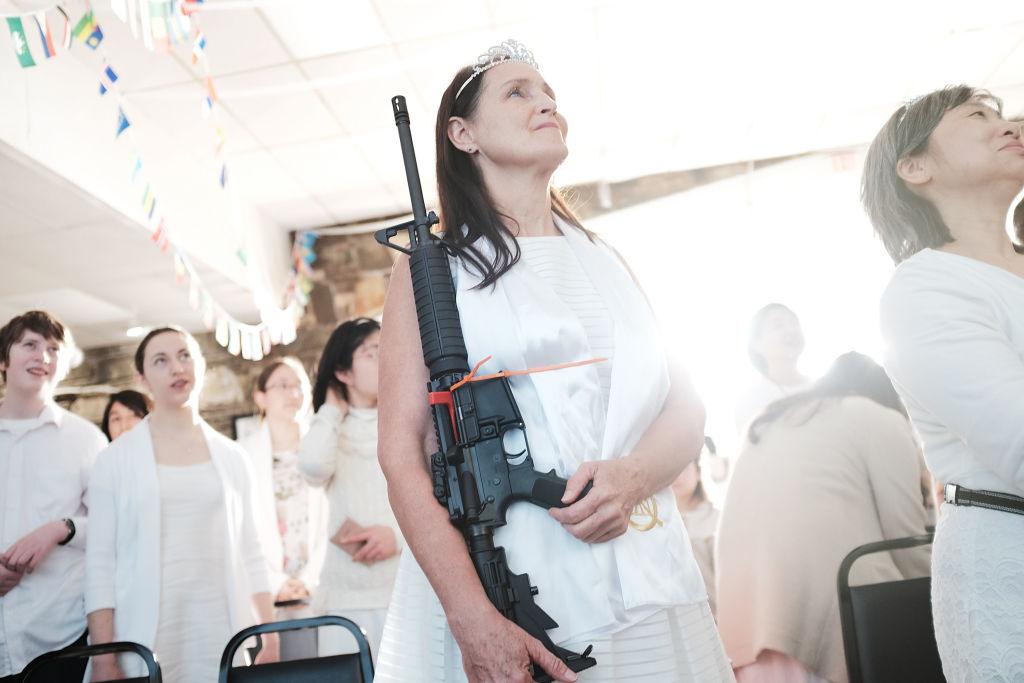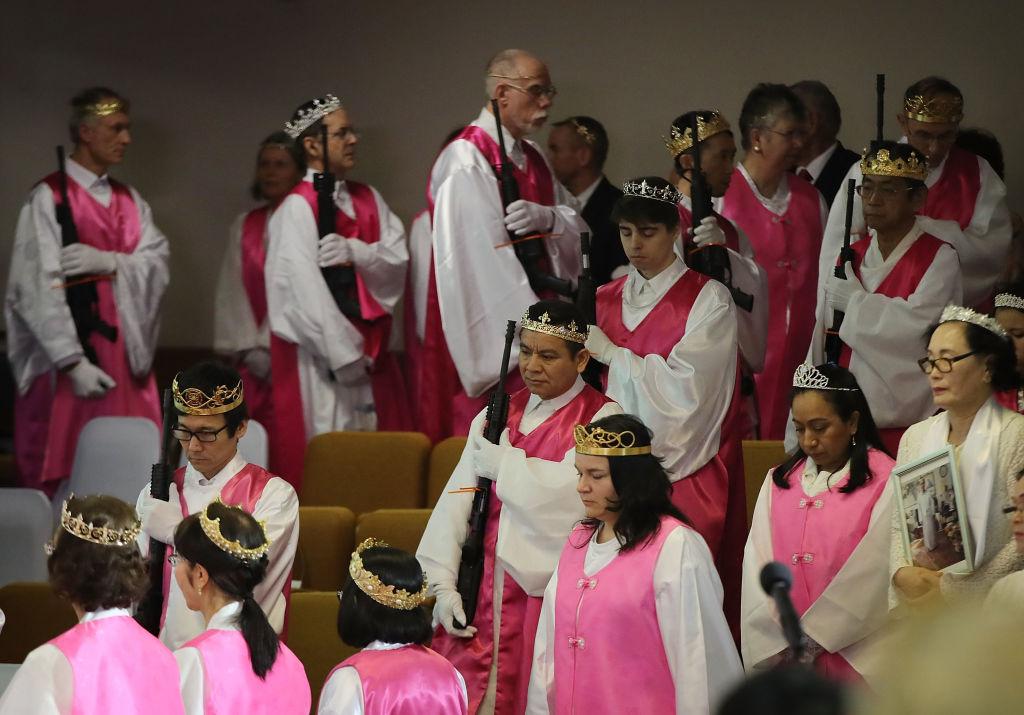 Moon is the son of Rev. Sun Myung Moon, who claimed to be a messiah and whose Unification Church has been described as cult by many. The younger Moon's church is a breakaway group, with the original Unification Church distancing itself from Wednesday's event.
Tim Elder, Unification Sanctuary's director of world missions, said the event was a blessing of couples and not of "inanimate objects." He referred to the AR-15s as a "religious accoutrement."
In response to criticism, church leaders said the event was planned before the Florida shooting.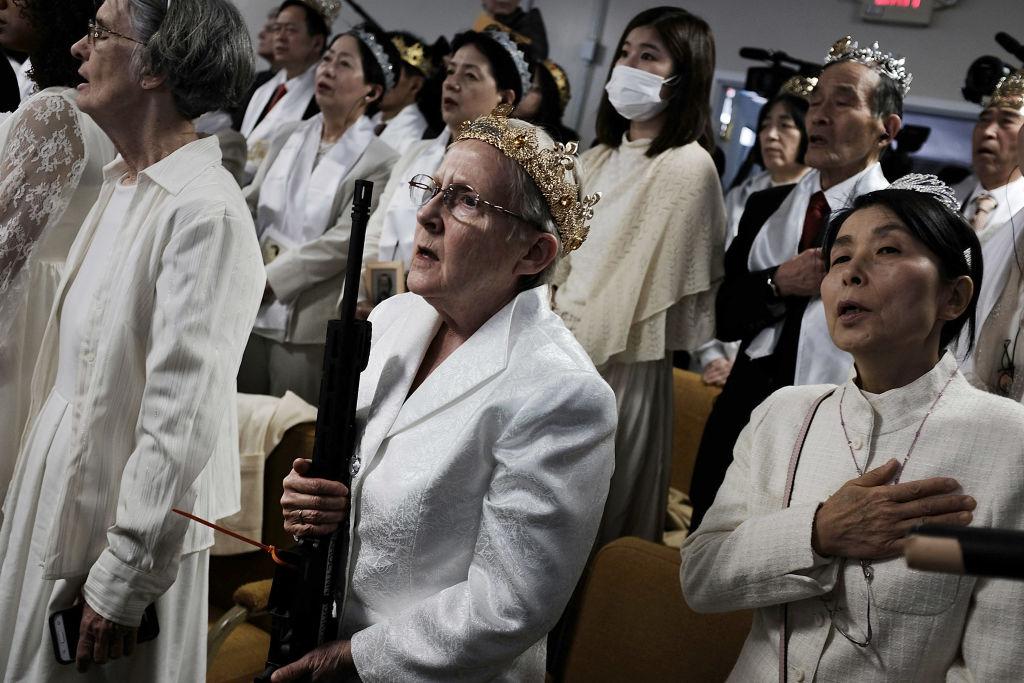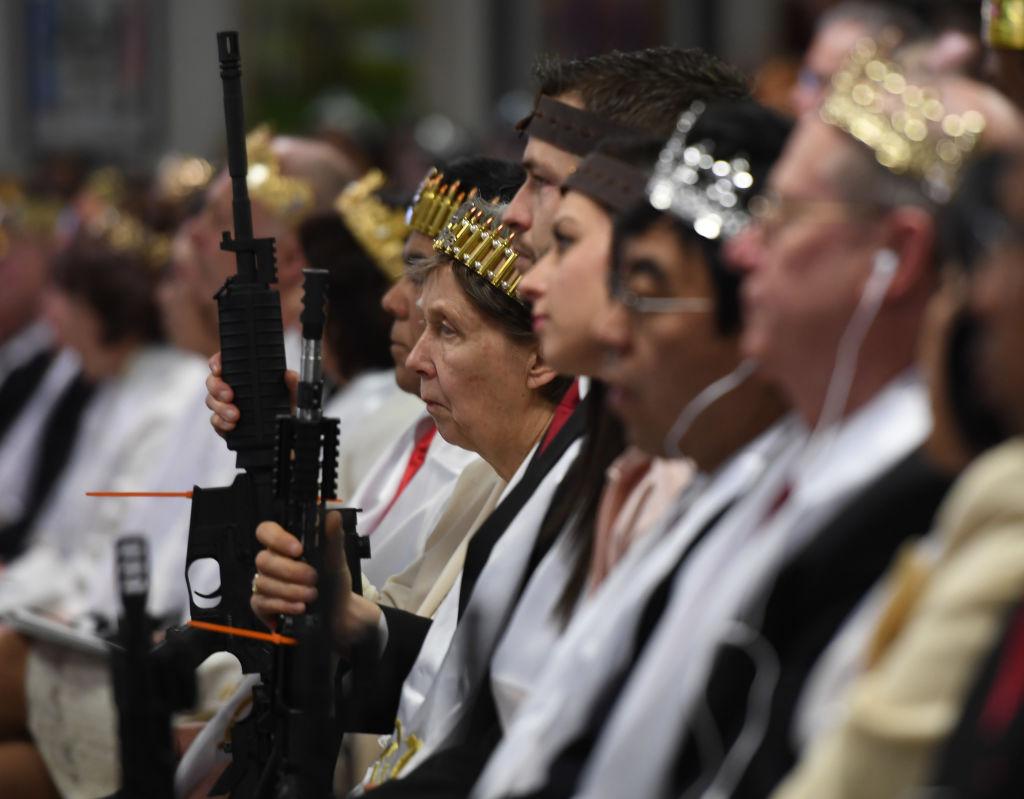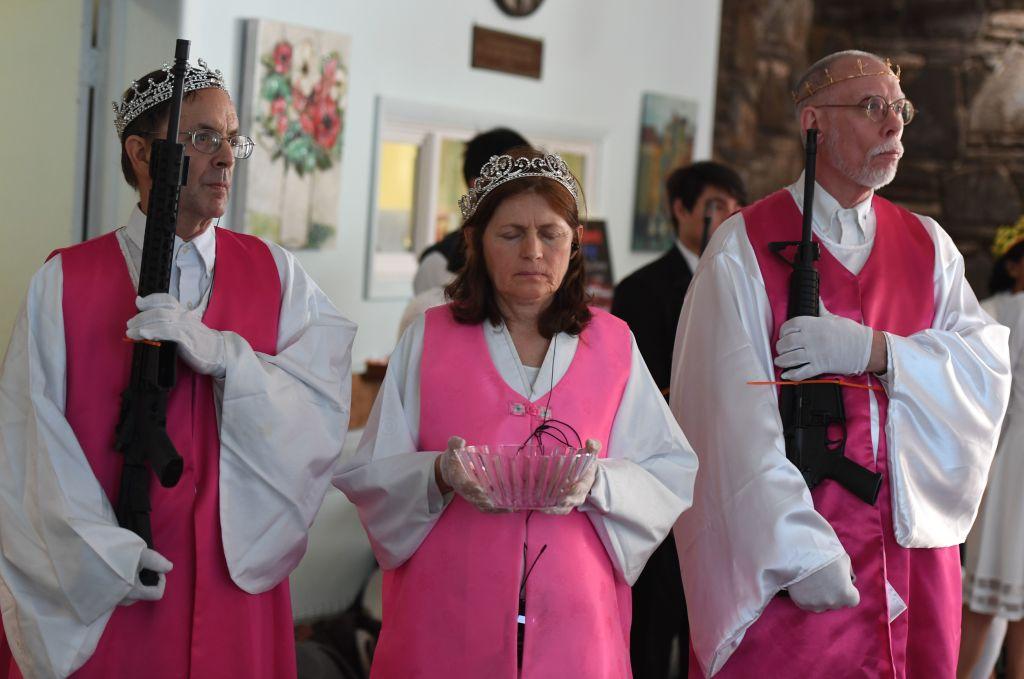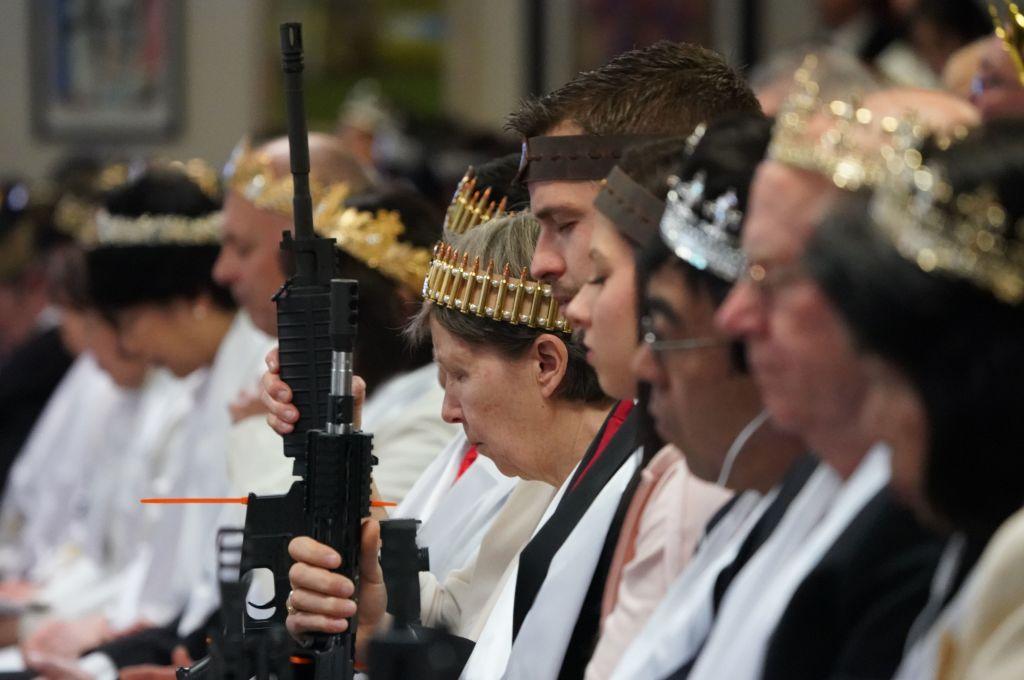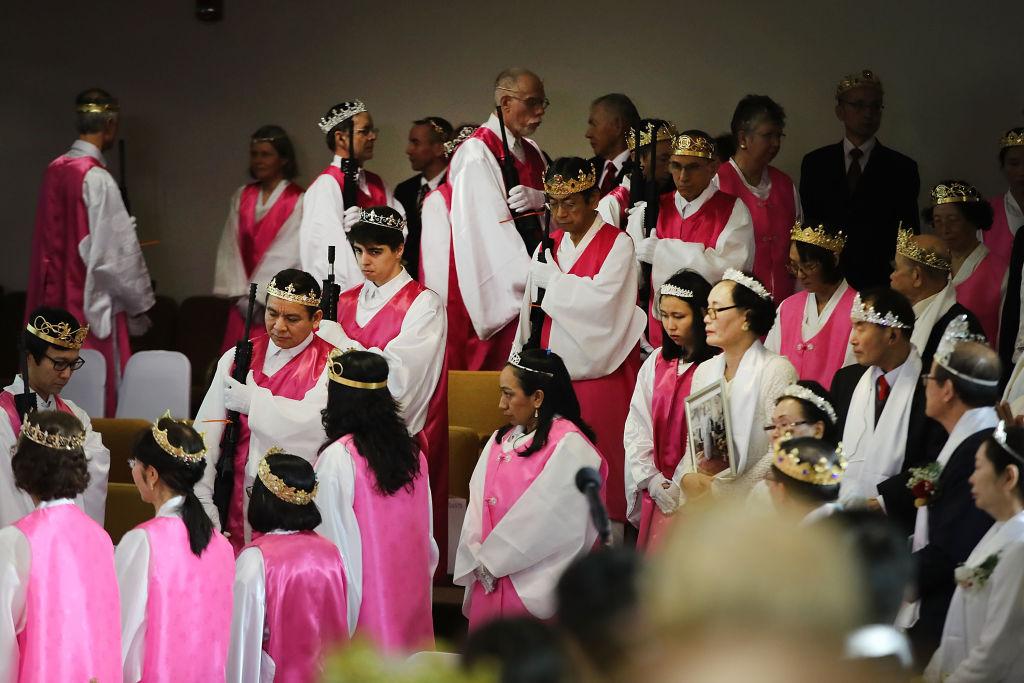 "It's scaring people in the community. Are you aware of that?"
"I don't need a freaking assault weapon to defend myself. Only thing they're good for is killing. Period. That's all that weapon is good for, mass killing. And you want to bless it? Shame on you."
Social media also had some reactions to the event.