While the parents are away, the kids will play — and potentially drive their babysitters to the brink of madness. I always refused to go to sleep until my parents came home when I was a kid, and you know what? I was letting my sitter off easy.
So, what do sitters do to get through the long hours until the proper authority figure shows up? They could just make snacks, put on a black-and-white movie no one likes, or give them "extra credit" math homework to keep them quiet.
But instead, they get creative, and for that (as well as so much more), they definitely deserve a raise.
For example, they sometimes take the kids they're watching to an epic fantasy world.
When a friend asked this babysitter how the gig was going, she responded, "Well, she insisted that I was a mermaid because of my hair and I had this thing in my closet."
One mermaid tail, I get. But I'm really struck by the baby-sized mermaid tail costume she somehow found lying around as well.

Kids say the darnedest things, that's for absolute sure. But in the end, you never know what exactly is going to come out of their mouths.
For example, this person thinks the might have heard a young charge say the f-word... Not once, but twice.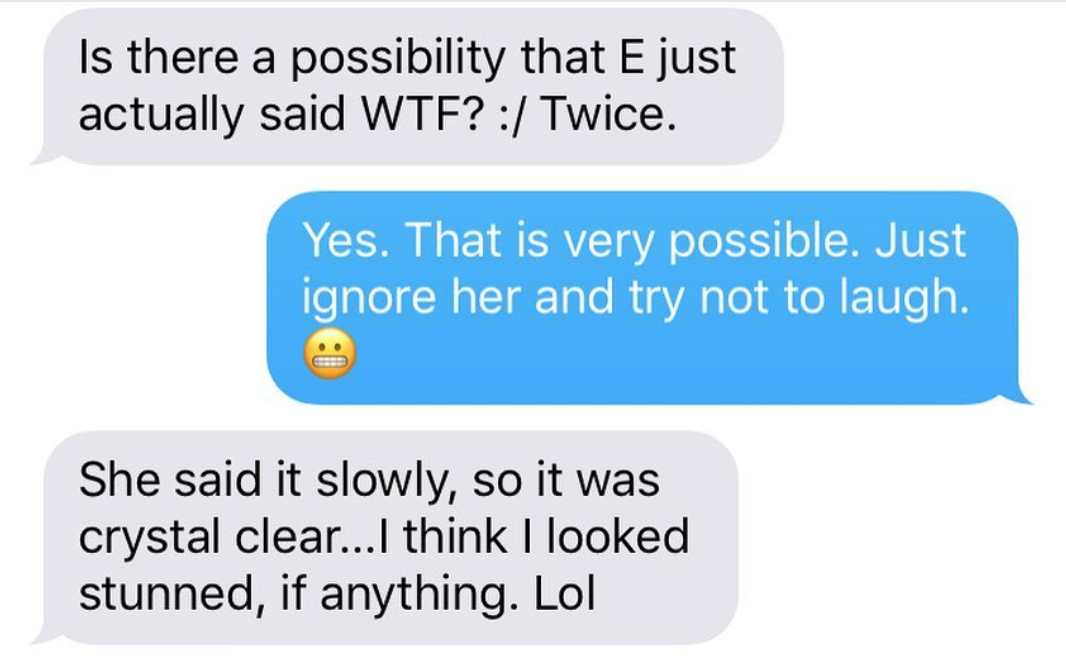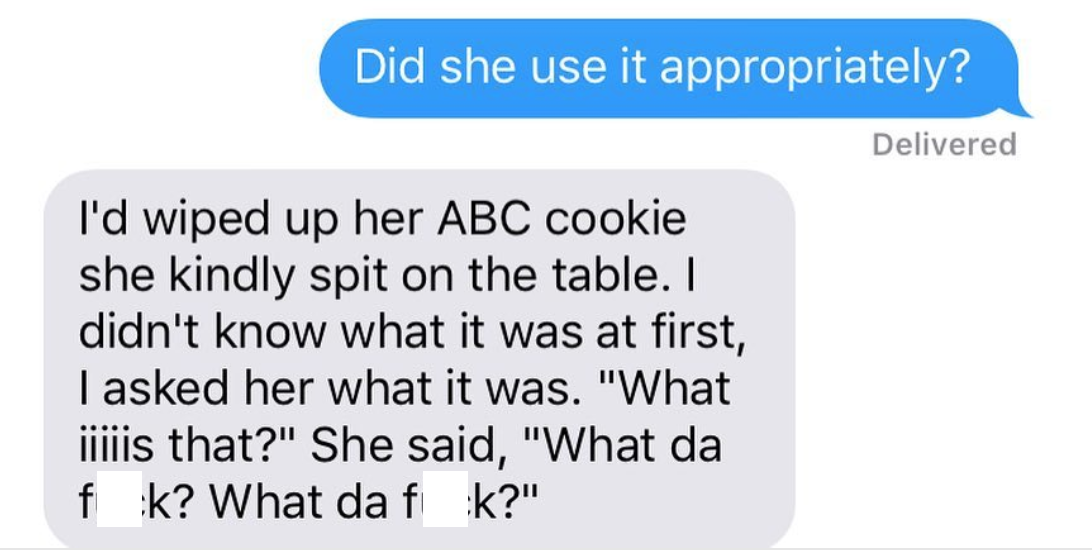 The best part is how completely unfazed the parents are, but then again, they're likely responsible for their kid learning that choice phrase in the first place.
Others try to keep kids occupied until mom and dad get home by praying for divine intervention. Like this kid, who is busy counting the pages in the Bible. I hope for him that none of the pages stick together. They're so thin, it's so annoying!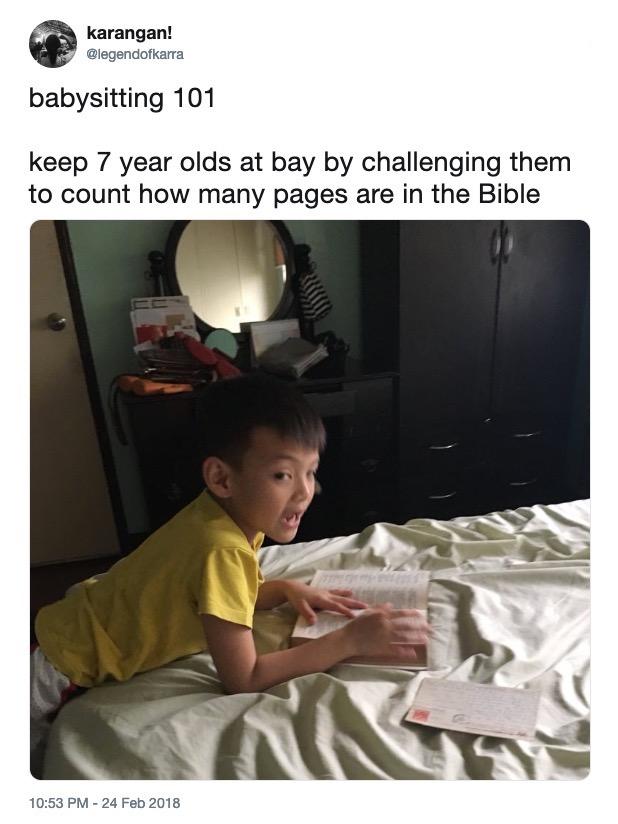 You'll have to get used to the fact that tears, especially when you're babysitting younger children, are just par for the course. The littlest things will set them off, and they absolutely hate the word "no."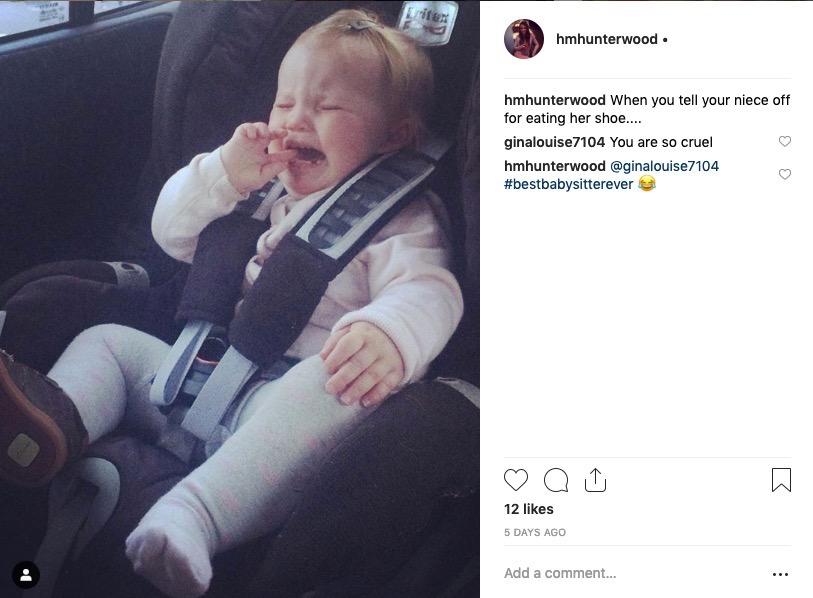 To avoid completely losing your mind when babysitting, make the most of the things you already have. Look around you and you'll be surprised. This resourceful sitter is definitely into some advanced swaddling technique.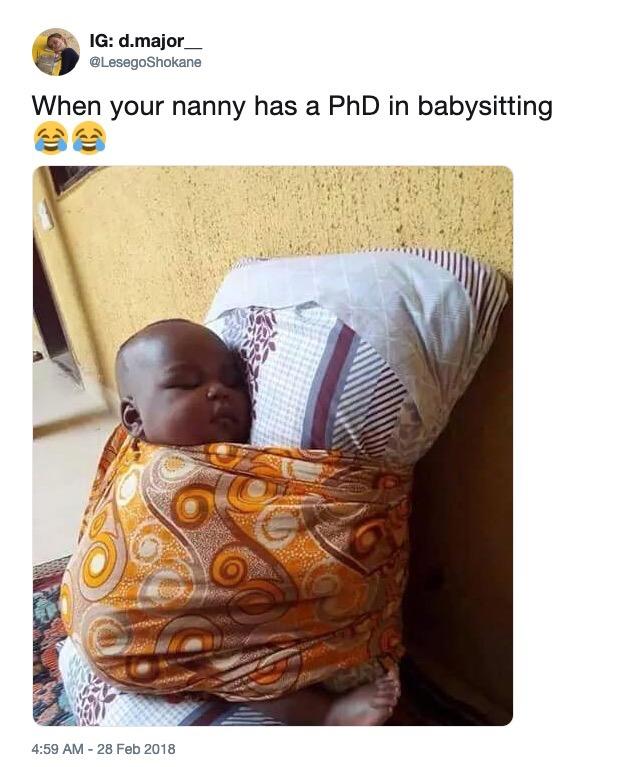 Make sure to beware of all the hazards and definitely don't wear anything you'd be worried about getting dirty. Child care can be messy business. It also might not be a bad idea to bring some protective eyewear, just in case.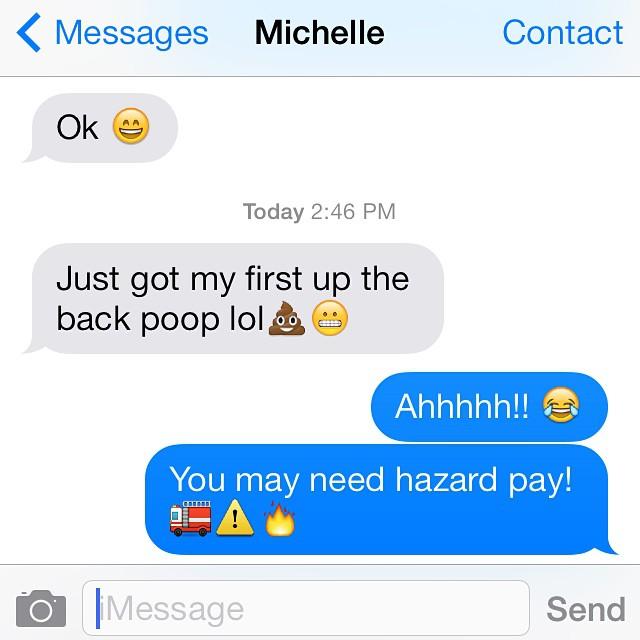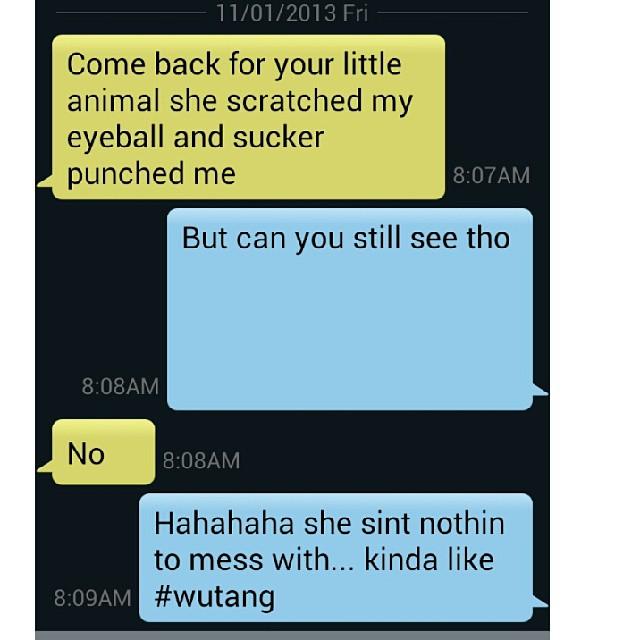 Don't be afraid to bribe them with food, especially when inclement weather leaves you cooped up and limits how you can pass the time together.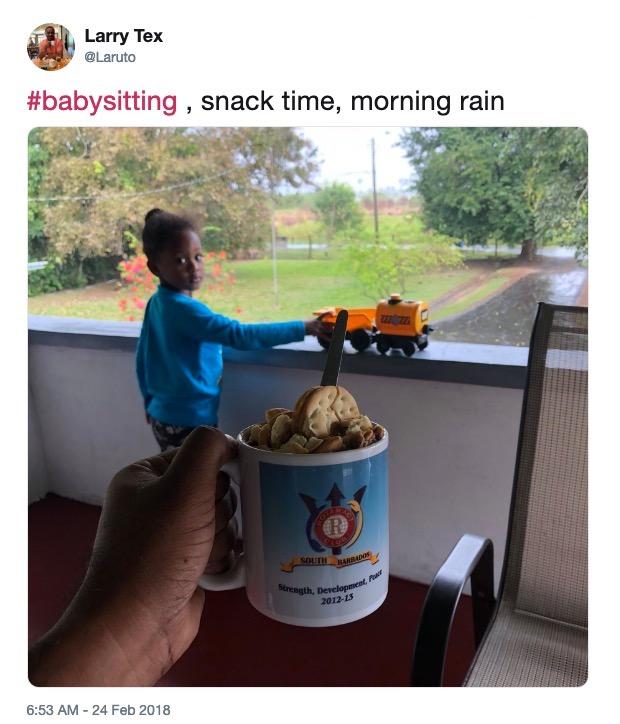 Sometimes the kids will entertain themselves for awhile.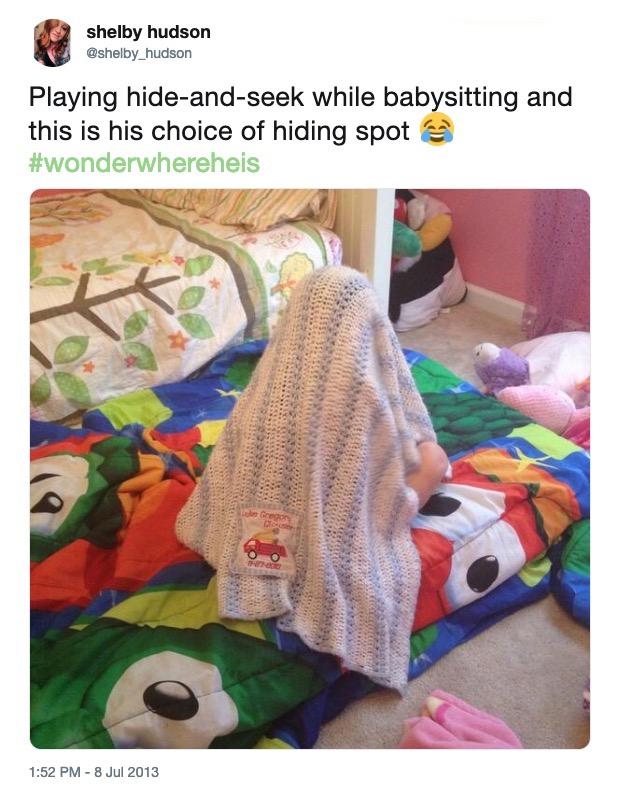 Or give them an art project: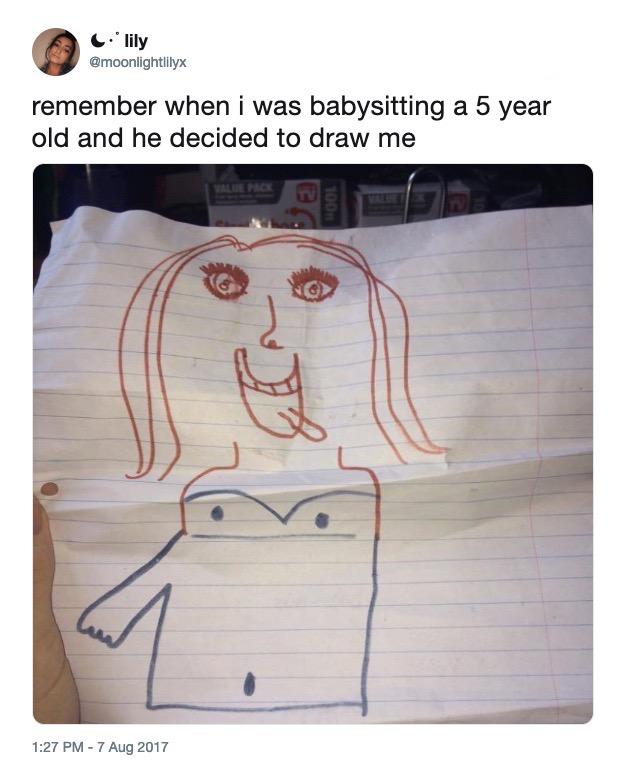 It's important to give kids as many opportunities as possible to express themselves — even if you don't always love what they have to say.
Just make sure you don't get distracted during art time. You look the other way for even a few minutes and you have a situation like this one on your hands (or rather on your charge's hands).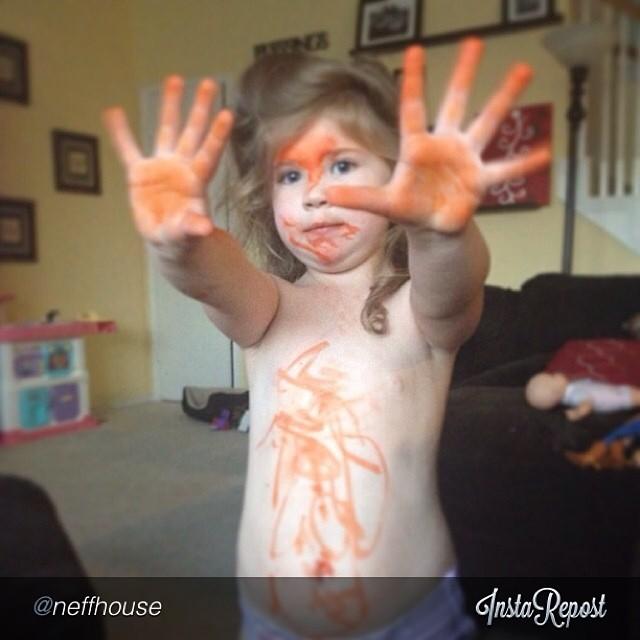 Or this one. This is also a cautionary tale that older siblings can't be trusted to keep toddlers out of trouble. Toddlers are fast, and something like this can happen in the time it takes a poor sitter to go to the bathroom.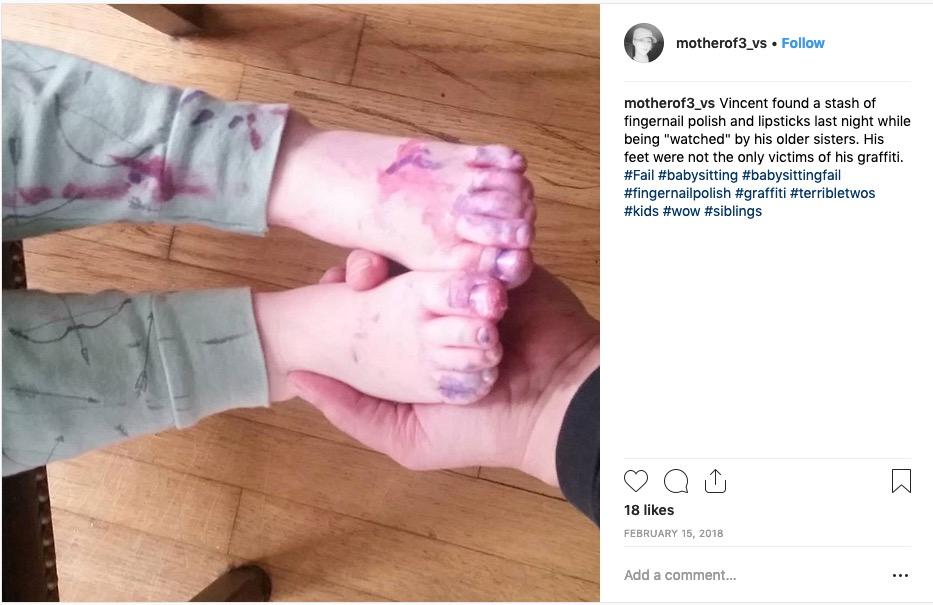 The best thing a babysitter can do is keep the kid in one piece until mom and dad get home. More than that, and you're asking for trouble.