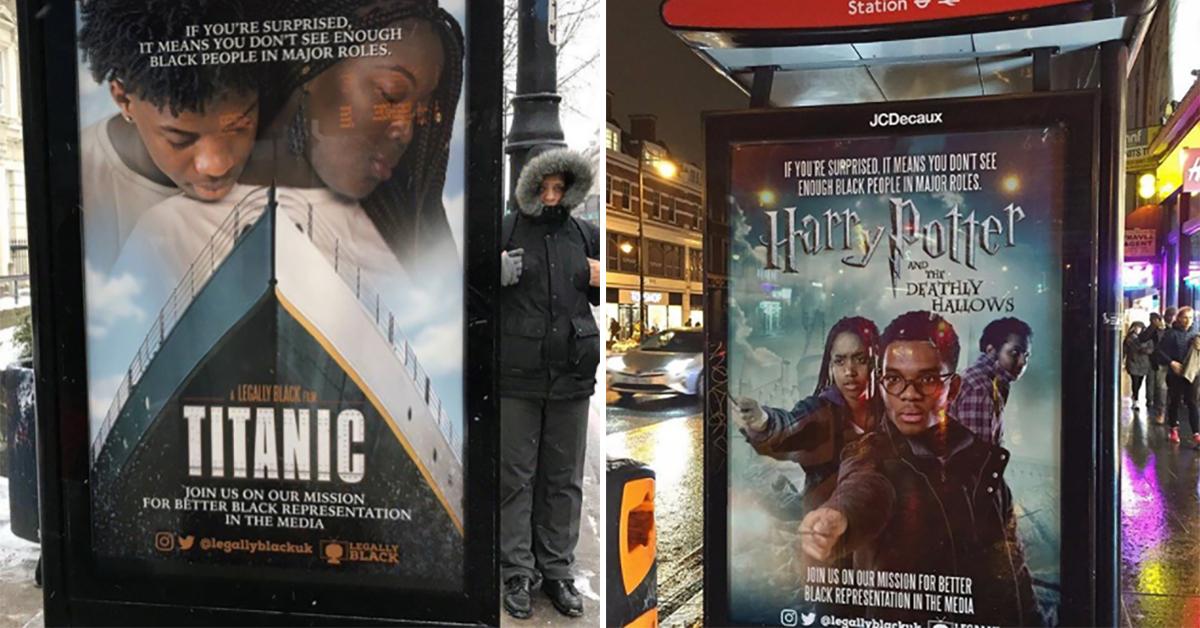 Someone Recreated Iconic Movie Posters With Black Leads And People Love It
By Mark Pygas
At the Oscars last night, Jordan Peele became the first black screenwriter to win best original screenplay for Get Out. In the Oscars' 90-year history, only four black film writers have been nominated for what is considered one of the most prestigious awards at the show: Suzanne de Passe with Lady Sings the Blues, 1972, Spike Lee for Do the Right Thing, 1989, John Singleton creator of Boyz n the Hood, 1991, and Peele.
Minorities are also seriously underrepresented when it comes to acting awards. Between 2010 and 2015, there were only 12 Oscar award nominations for black actors. Why? Many argue that very few people of color are cast in major roles.
And that problem carries across to the United Kingdom. According to research by the British Film Institute, black actors only played 218 major roles in 1,172 British films released between 2006 and 2016. There were 45,000 roles in total, meaning black actors made up just 0.5% of that number.
In an attempt to bring light this under representation, activism groups Advocacy Academy and Legally Black from Brixton in the United Kingdom decided to recreate iconic movie posters and post them to social media. They were spotted online by subversive advertising organization Special Patrol Group, who decided to print them out and place them in bus stop billboards around the city.
And it's fair to say that people kind of love them. Here's their take on Harry Potter and the Deathly Hallows...
They also covered Skins, complete with "token white guy."
It'd be a crime not to recreate the iconic poster for Titanic.
They also took on television, with this Doctor Who poster.
British classics also got their own versions.
And of course, James Bond.
Friends Shiden Tekle, Liv Francis-Cornibert, Kofi Asante and Bel Matos da Costa all decided to create the posters after coaches at the Advocacy Academy asked them what frustrated them about society.
"I've been racially abused since I was 12," Tekle said. "And we are always looking at the media and never seeing any positive representations of black people. In big films, black characters are often playing criminals and drug dealers, and that quickly conditions people to believe that all black people are like that. So, we decided to put black faces in the big movies, and challenge people's perceptions and assumptions."
The teenagers had friends and family pose for the posters, and were shocked when the Special Patrol Group decided to print out the posters and put them in bus stops.
While most of the posters have since been taken down, they seem to have sparked a discussion on social media.
What do you think of the posters?