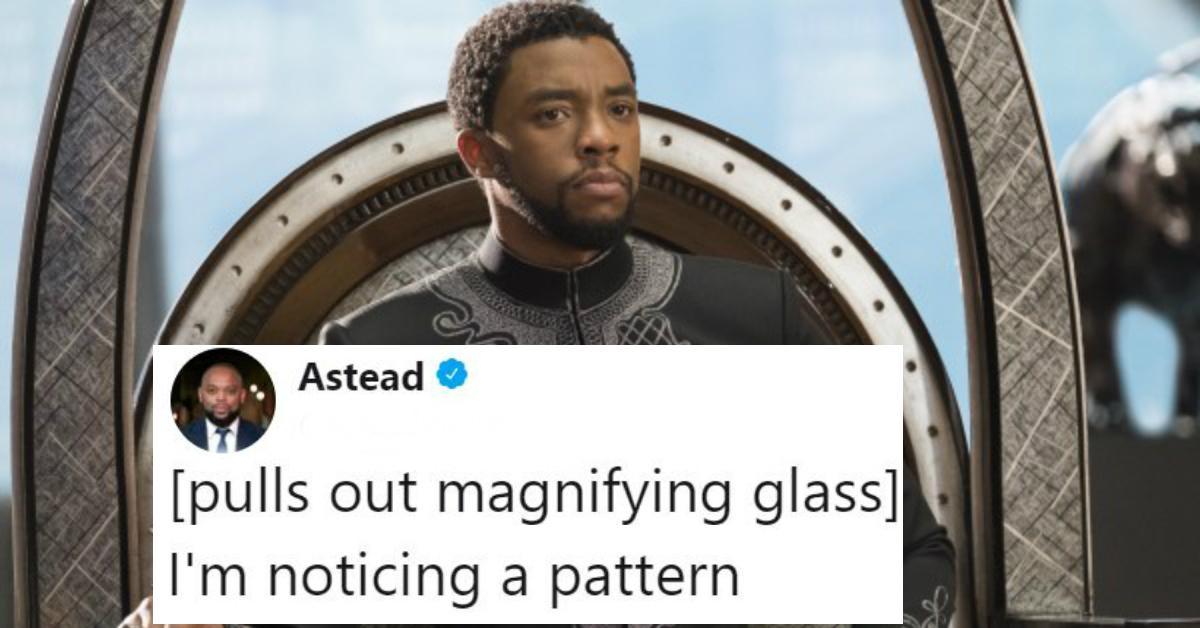 This Guy Noticed a Critic's Startling Trend for Films Starring Black Actors
By Mustafa Gatollari
Black Panther's commercial success has spawned countless social media posts, stories, viral moments, reactions and dialogues that run the gamut from "yaaaassss" to "yo, it's just a movie."
For me, it's hard to find anything in the Marvel Universe to top Thor: Rangarok in terms of sheer entertainment value, but it's also hard to deny the cultural significance of an entire cast of black actors crushing it in fictional Wakanda on the big screen in such a massive production as Black Panther.
Plus, the fact it made so much money is a huge, huge plus.
Like all works of art, the quality of a film is open to interpretation. The majority of Black Panther's reviews are positive, but there are some outliers. Which isn't surprising, I mean there are some people who claim to have liked Justice League, even though it is objectively awful, so that's to be expected.
However when Astead Wesley of the Boston Globe took a look at critic Kyle Smith's review of Marvel's foray into Wakanda, he noticed a recurring trend with some of Smith's reviews.
That movies featuring black actors don't seem to be Smith's cup of tea.
He started sharing screencaps of Smith's opinions on films featuring African-American artists, whether they're actors, directors, producers, or artists.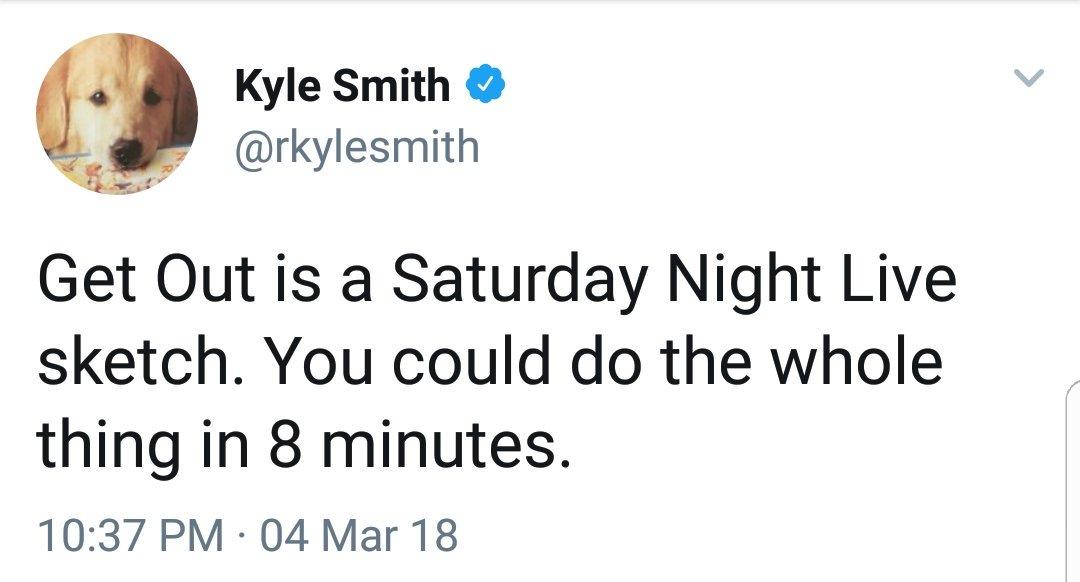 OK, so Get Out wasn't his favorite. Cool.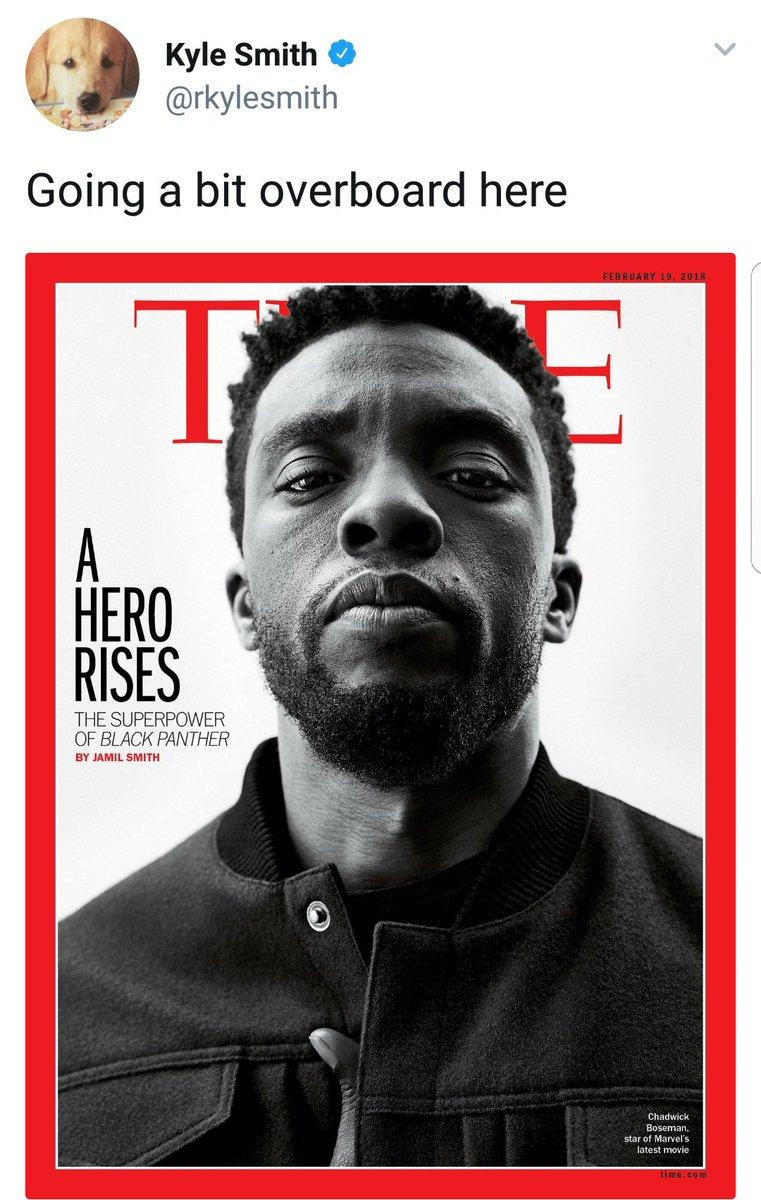 Umm, I don't really see anything particularly hyperbolic about this headline when compared to other Time covers.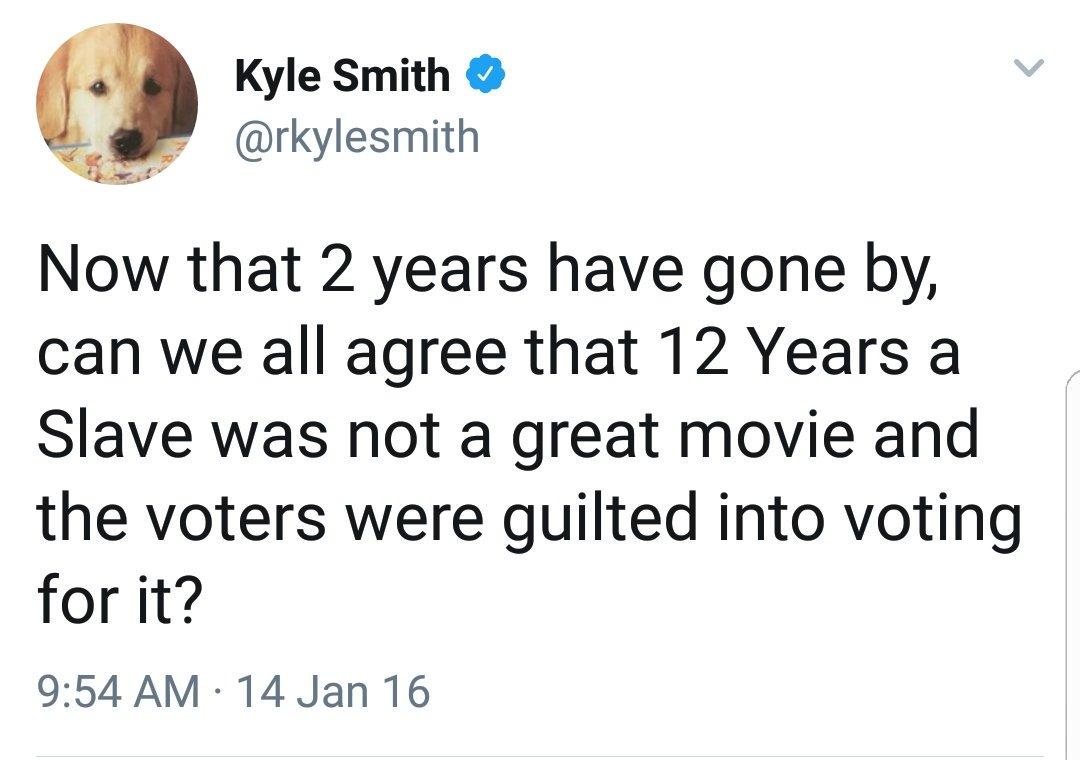 But, uh, I liked 12 Years a Slave?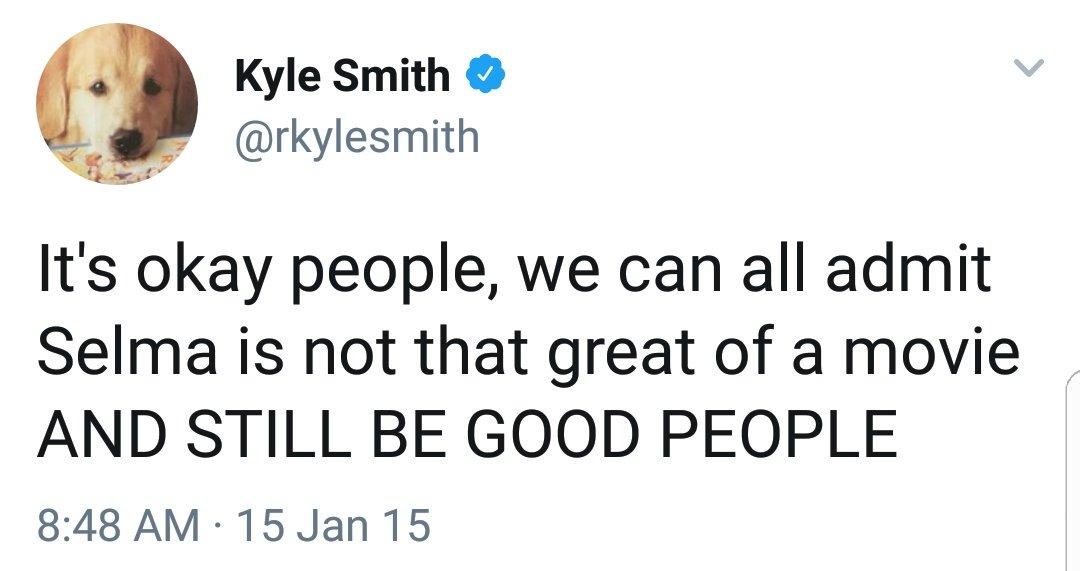 Alone, this tweet doesn't look so bad, but when you consider all the other ones Smith sent out, like Astead says, there's definitely a noticeable pattern in his taste of films.
Further searching got Astead and other Twitter followers shaking their heads.
Smith turned up in the thread to explain/defend his reviews. But it didn't further his cause.
As people pointed out that Birth of a Nation was revisionist history.
There were some people there to point out that Smith wasn't completely biased, however.
But people kept posting examples that were pretty damning.