New mothers have to deal with more than new children. Your body can go through almost as many changes as your life does, and it leaves a lot of women feeling overwhelmed. luckily, we now live in a time where people are speaking more openly about those changes, and celebrating them instead of treating them with shame.
In late 2017, a young mother from the U.K. named Emily Marson gave birth to two twins, Arthur and Finley.
She started documenting them immediately, of course.
Which is good, because they are extremely cute!
But it's not easy to carry twins. Marson shared a pic of what her belly was looking like when she was extremely pregnant and up to the twin's birth:
But now she's gone viral after sharing pics that feel even more intimate.
Marson shared an image of her torso, which now has stretch marks and a scar. In her caption, Marson explains that she had to have a caesarean section, and why:
Okay, this is quite a personal post but I am now 4 months postpartum and beginning to embrace what my body has become, I've housed two beautiful babies for 36 weeks and breastfed for 5 weeks.
My pregnancy wasn't exactly an easy ride these boys wanted to come out early and I was hospitalised a few times because of dehydration and early contractions, our bodies go through a lot, a lot of change and your body is put through an enormous amount and I am so proud of myself that I carried such beautiful children and gave them food, warmth and most importantly all the love that I never thought I had.
With a scar that I will have for the rest of my life is a tiny sacrifice for a lifetime of beautiful memories with my family. Your stretch marks DO NOT define you, your scar DOES NOT define you, your flab DOES NOT define you.
You are incredible, you are a mother and you are the light of your babies eyes. I wanted to share this to show the reality of our bodies and that it's okay not to be perfect because in their eyes you are exactly that. #identicaltwins #twins #csectionrecovery#babies #brave #scar #csectionstrong#stretchmarks #beautiful #perfect
People are incredible touched by her message: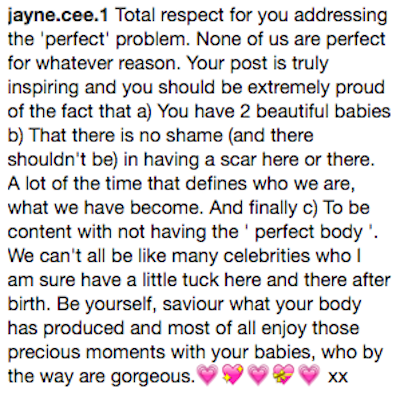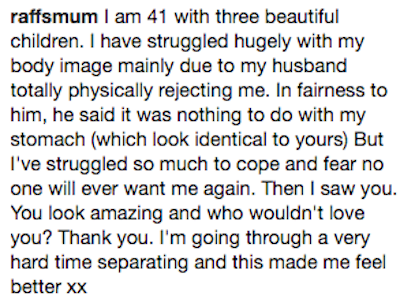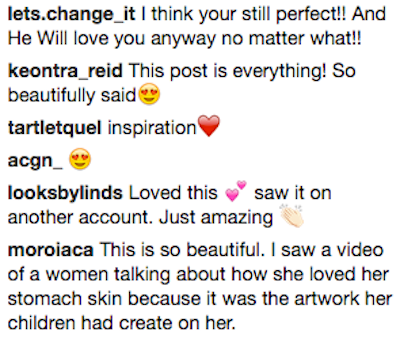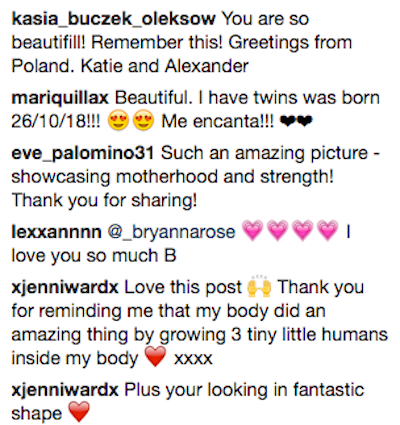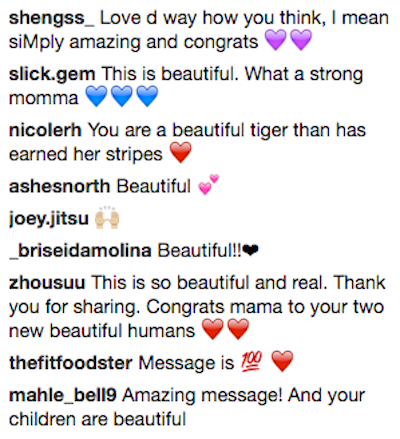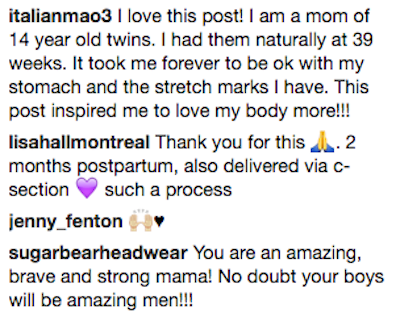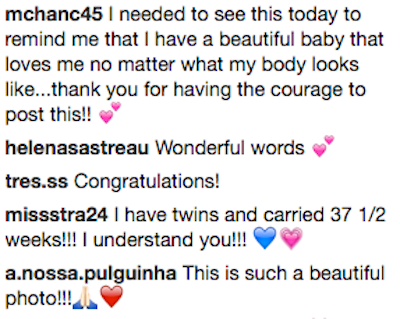 A lot of people have gone through what Marson is talking about. Giving birth to children leaves a mark, but it's one that seems to be entirely worth it.
Because you get to be a mom.