What could you do with five minutes? If you're anything like me, not terribly much. See, I always end up overthinking everything (including this sentence I'm writing) and so nothing ever takes me less than 10 minutes, but 20 minutes if I'm being really honest.
Twitter user Sulayman Abu-bakr lives in Nigeria, and was outside his office one day when he was approached by a man who claimed he could draw his portrait in under five minutes. Am he actually did it:
Abu-bakr shared the images on Twitter, along with a photo of the artist, and it's pretty amazing: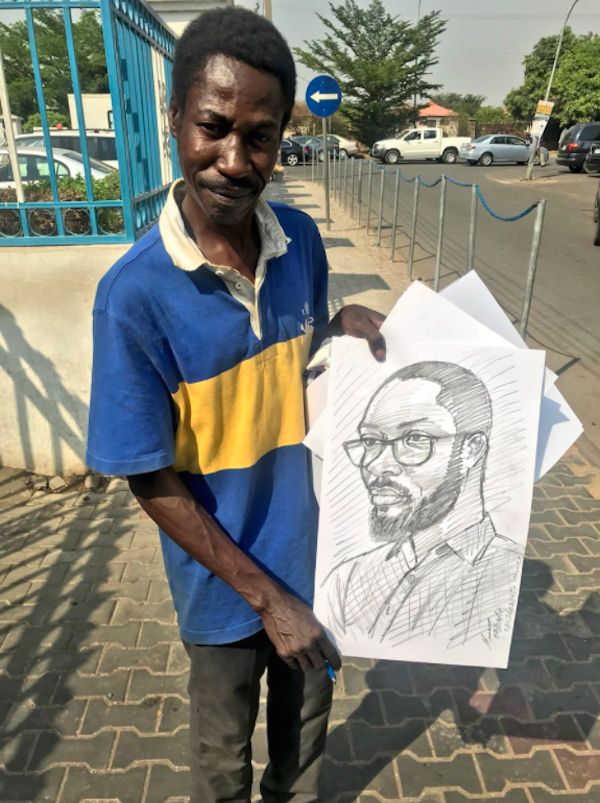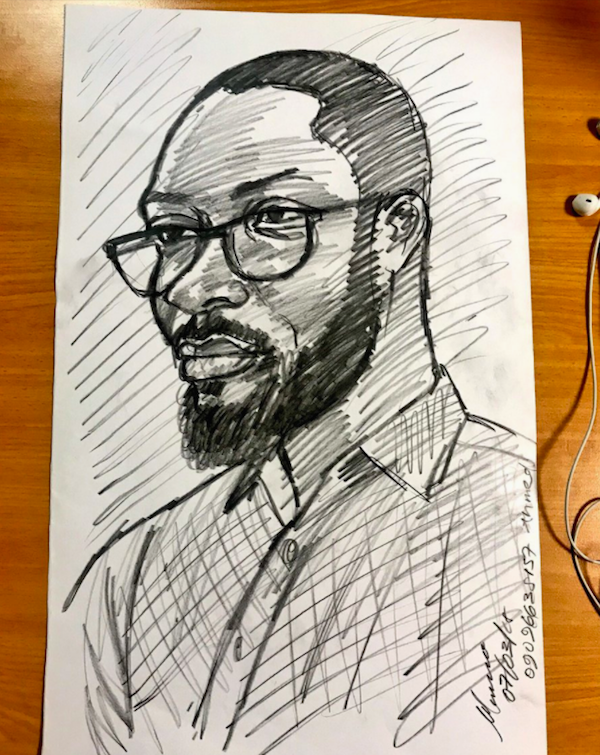 People who know Abu-bakr must think it's a pretty excellent likeness because they couldn't believe how good it was:
Then it turned out that a lot of people had encountered this artist, and his incredible talent:
And quite a few got their portrait done:
After seeing the response, Abu-bakr went back and looked for the artist and found him. His name is Ahmed Sulaiman, and he is currently squatting with some friends in Abuja. Abu-bakr showed Sulaiman how the tweet about him had gone viral and all the comments supporting his work. You can see the delight and wonder in his face as he reads the praise of his talent:
Sulaiman's wife passed away recently—they met in a clinic that treats drug addiction. He is still struggling with his addiction and would like to receive treatment, but hasn't been able to raise enough cash. Abu-bakr introduced Sulaiman to his boss, who he drew a portrait of, of course:
His boss was so impressed, he offered to help Sulaiman with his recovery:
Abu-bakr also started a GoFundMe page for Sulaiman to help finish paying for treatment and to get him started in his own studio.
Who knows what Ahmed Sulaiman can do if he has longer than five minutes?