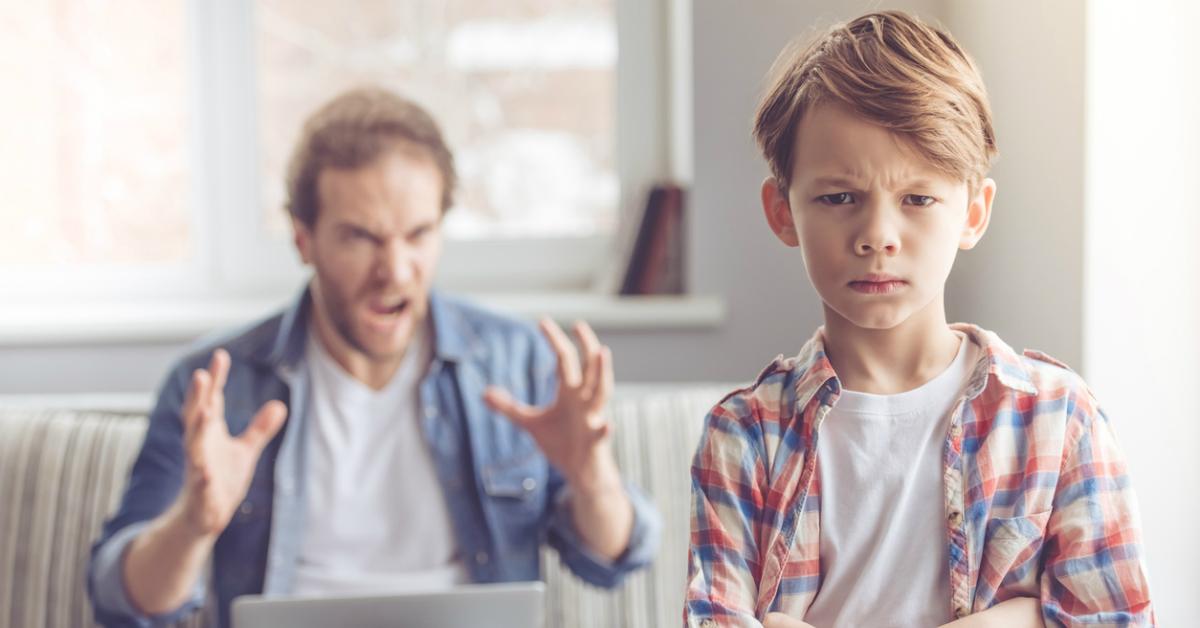 This Anti-Bullying Law Will Have Parents Of Offending Kids Fined Up To $500
By Mustafa Gatollari

Oct. 3 2018, Updated 9:43 p.m. ET
Raising good children is difficult, but then again, the most rewarding things in life usually aren't walks in the park. No one feels so good about beating their 4-year-old cousin in Street Fighter. But, if you somehow manage to best the guy who lives in the arcade and receives his weekly paycheck in quarters, then you can pat yourself on the back.
Article continues below advertisement
It's not a secret that bullying in school is causing major problems for students all over America. Whether it's kids staying home from school and missing classes for fear of being bullied, worsened academic performance, or, in some tragic instances, children taking their own lives, bullying is having a major negative impact on America's youth.
School administrations can only do so much to curb or stop bullying in its tracks - it's not like children can be monitored in school every single second of the day, and that's just in the classroom - what happens when kids leave for the day? With the prevalence of social media and cell phones, kids can become targets for bullying 24-7.
Article continues below advertisement
Article continues below advertisement
At least that's the logic that's behind this proposed Pennsylvania law that will have parents fined up to $500 if their child is a repeat bullying offender.
State Representative Frank Burns' bill is serving up a three-strike rule for parents of children who bully their fellow students.
Article continues below advertisement
Strike 1: The school is required to inform the offending kid's parents how they handled their bullying.
Article continues below advertisement
I don't know about you, but when I was growing up, I had the fear of God when it came to any reports regarding my behavior to my parents. Bad grades were one thing, but when it came to my manners, if they caught wind of me being disrespectful to my teachers or any of my classmates, man was I in for a world of fear.
Strike 2: Parents will be forced to attend a seminar on bullying resolution and the effects of bullying.
Article continues below advertisement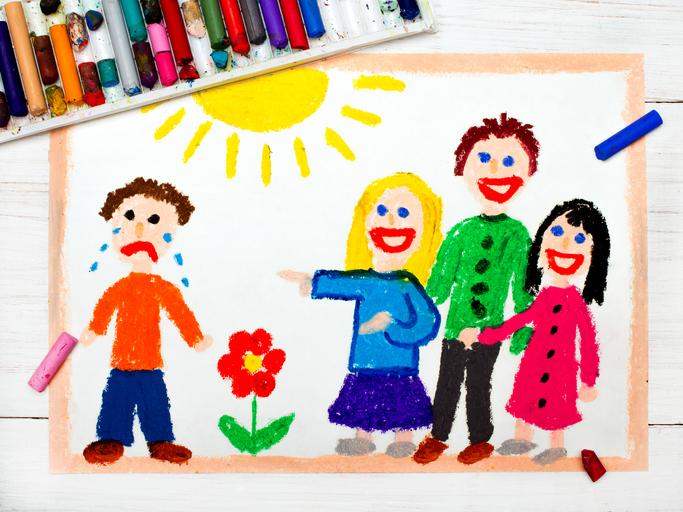 I'm a fairly new parent and I'm really trying to reinforce the idea of compassion in my son and am worried about him growing up to bully other kids and generally be a scumbag of a person. If I had to sit through some class teaching me about how bad bullying is because my son acted out, I'd probably cancel his birthday as a result of his behavior and give away his toys to some good kids who deserve them.
Article continues below advertisement
Strike 3: Parents of the offending child will be issued a court appearance citation and could be fined up to $500.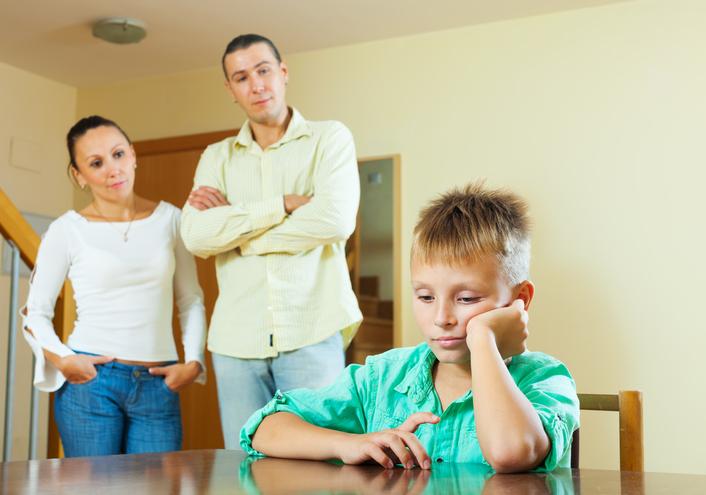 Article continues below advertisement
If parents don't take the other warnings seriously then they're going to be hit where it hurts - their wallets. So if they don't care enough about their kids to make sure they don't grow up to be total jerkwads, then they'll care about their iPhone upgrade being delayed because their children couldn't behave themselves.
Article continues below advertisement
Once people heard the news of the proposed fine, it received immediate support.
Parents that are aware of their child's bullying behaviour but aren't willing to take action should be fined $500-$1,000 & be compelled to attend prevention program offered by @eSafetyOffice @tweetinjules If this is yet 1 more strategy to minimise the hurt then be it!

— Cr Oscar Yildiz JP (@oscaryildiz70) March 17, 2018
Article continues below advertisement
@AlexHolleyFOX29 YES to parents being fined for bullying! and incident reports provided to parents of all kids involved as evidence of number of times reported! my daughter harassed and physically threatened by one person over 6x in past 18mo - that person never punished

— Anne Falls (@Annie_2mypeeps) March 15, 2018
People began citing their own personal struggles of being bullied in school, as well as citing current examples in the news cycle of children taking their own lives due to constantly being picked on.
Article continues below advertisement
I agree that all parents should be fined if their kids are bullying others! This is just heartbreaking!!! I was bullied all through high school cause of my weight. Not everyone stands strong but it did cause me trauma. I gain weight and I get depressed and low selfesteem. Fix it! https://t.co/KGKsuogK6K

— Nicole-Marie (@NicoleM_RCZ) March 13, 2018
Kids & their parents need to be fined HEAVILY for bullying. End of discussion. Stop teaching your kids that it's okay to be dick heads or pay out the ass for it. Let my daughter bully another kid & see what happens when she gets home. She's gonna see what a bully is guaranteed.

— 𝒮𝒶𝓇𝒶𝒽 (@SRiley1312) January 27, 2018
Article continues below advertisement
Back in the day parents were fined or thrown in jail if their children were caught smoking cigarettes or caught skipping school. I think the same thing should happen with bullying. Someone needs to be held accountable. And it's not the victim. #bullying

— 👁MME (@autismunloaded) January 25, 2018
While some people aren't convinced that the law would be effective.
Article continues below advertisement
Sadly, there are too many instances of bullying resulting in tragedy - all it takes is a quick search of recent news cycles to see that bullying is a big problem that needs to be addressed.
Article continues below advertisement
9-year-old A'layah Weatherspoon committed suicide after being bullied over things such as her hair texture and braids. We have to love our black children as hard as we can to help combat the hatred many of us know all too well.
https://t.co/pmtYJlcAKq

— Frederick Joseph (@FredTJoseph) March 19, 2018
See this beautiful gorgeous young woman? This is my daughter who when in high school was bullied relentless for 3 years! We almost lost her TWICE due to suicide attempts. I thank God he decided to let me keep her because my life would never be the same! #StopBullyingNow pic.twitter.com/hfmw44ZnUE

— 💃🏼ЅℋᎯᏇᏆᎽ💃🏼 🇺🇸ŊƦᗛ ṀℨṀᗷℨƦ🇺🇸MΩLΩΠ LΔβΣ👊🏻 (@Shawtypepelina) March 17, 2018
Article continues below advertisement
Do you think holding parents accountable for their children's actions is a fair solution to the problem? Or will this do little to curb bullying if the law is actually passed? (h/t thv11)