Grandma Who Loves the TV Show 'Cops' Gets "Arrested" on Her 93rd Birthday
A 93-year-old grandma who loves the TV show 'Cops' gets arrested on her birthday!
Like most pre-teens growing up in the '90s (without cable television), my Saturday nights often involved watching back-to-back episodes of Cops, followed by an episode of America's Most Wanted. And while I have not heard the "Bad Boys" theme song or seen John Walsh on my TV screen in some time, it's not a huge surprise that some people are still obsessed with the law enforcement show.
Article continues below advertisement
Case in point: Anne Dumont's mom, who got the surprise of her lifetime when she was arrested on her 93rd birthday. Yes, an officer at the Augusta, Maine Police Department put a grandmother in the back of a patrol cruiser — all because she loves to watch Cops. Let Anne explain...
"On July 9, 2018 Mom got arrested. Yep, arrested. I told you guys that she was the bad one, but you didn't believe me," she wrote in a Facebook post that has since gone viral. "She influenced all of us, but we held strong. Now that she is out of jail, I can post this....... kidding, she didn't go to jail."
Article continues below advertisement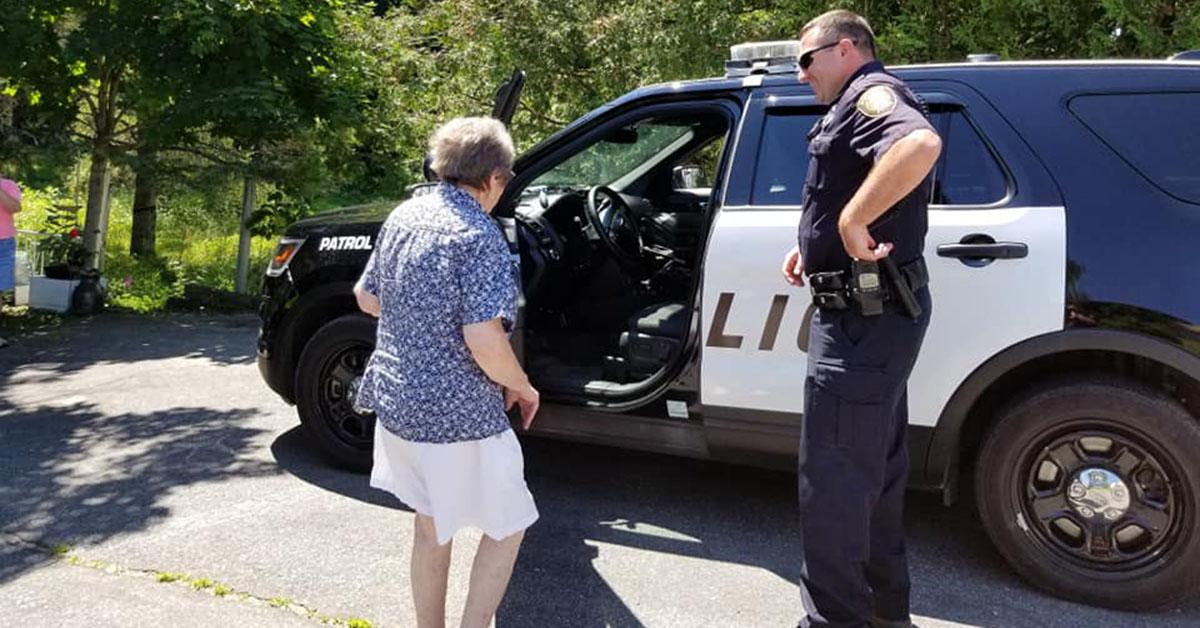 She continued, "The real story? I had pre-arranged for the police to come and 'gently arrest' her. She turned 93 on July 7th. Mom loves to watch the show Cops. She goes on about how the police have the worse job and what they have to deal with ..... and she wondered what it was like to be arrested and sit in the back seat..... ah, so see, yes, that's where the idea came from, so it's her own fault."
Article continues below advertisement
So, Anne clearly won the daughter-of-the-year award for her birthday stunt, which allowed her mom to not only sit in the front and(!) back seat of the cop car, but also turn on the police siren.
"She happily got to see the inside of the police car," Anne explained. "Front and back and also pushed the siren button until it whaled. A momentous event. A few witnesses on site."
Article continues below advertisement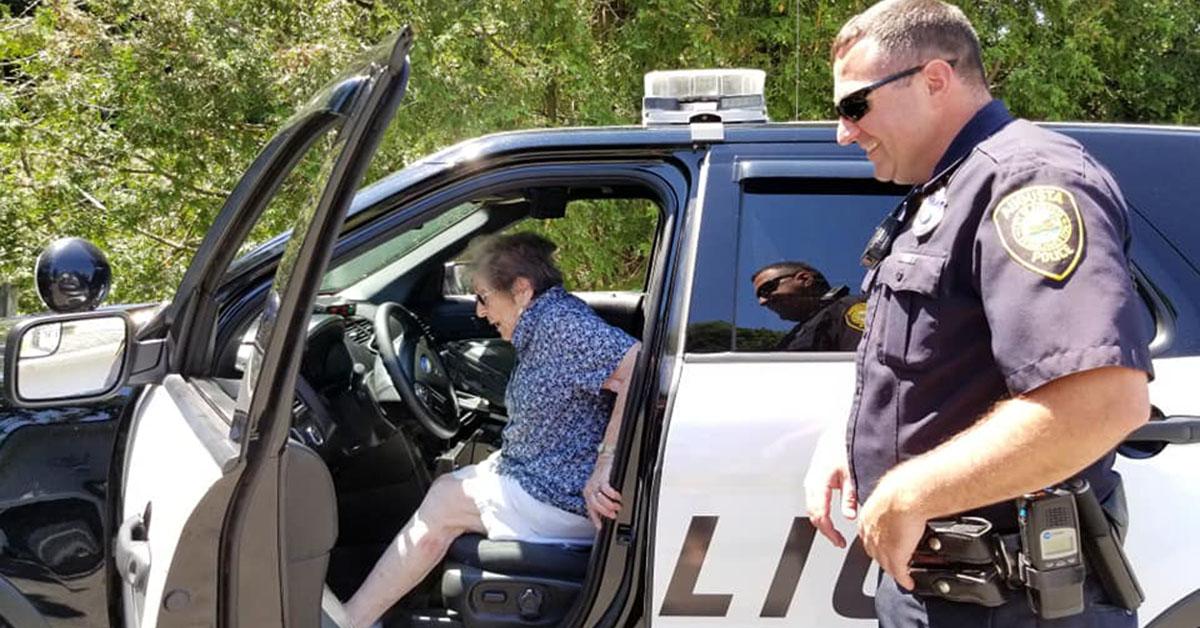 While the police did not handcuff her, this experience is not something the 93-year-old is going to forget any time soon. "A few days later she said to me, 'You made my life,'" Anne added. "A big THANK YOU to APD for taking the time out of their already busy schedules for my Mom on July 9th. She is one happy woman and a month and a half later, she still talks about her 'arrest' with pictures to prove it."
Article continues below advertisement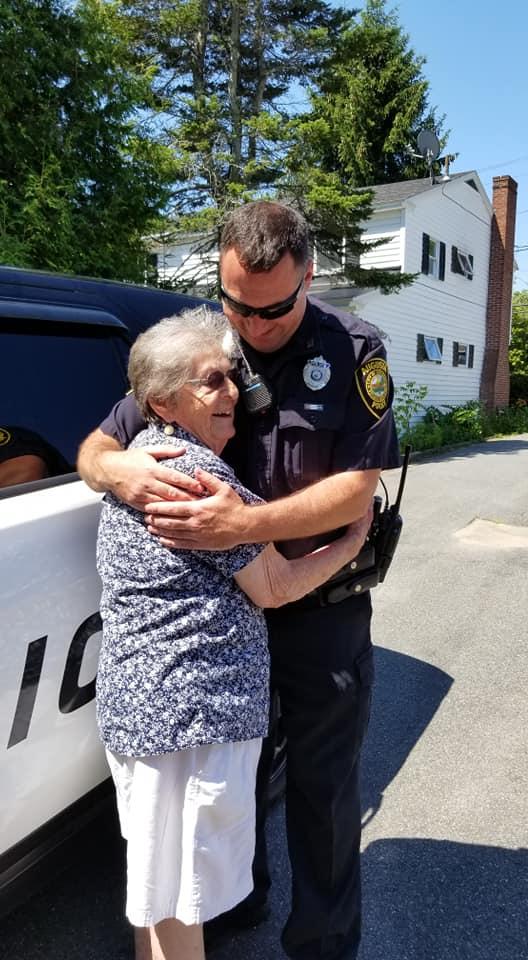 Along with the photos, the police also gave her a junior officer badge, which we are sure our new favorite grandma now wears every time she binge-watches Cops. Fun fact: the show entered its 31st season this year.
Article continues below advertisement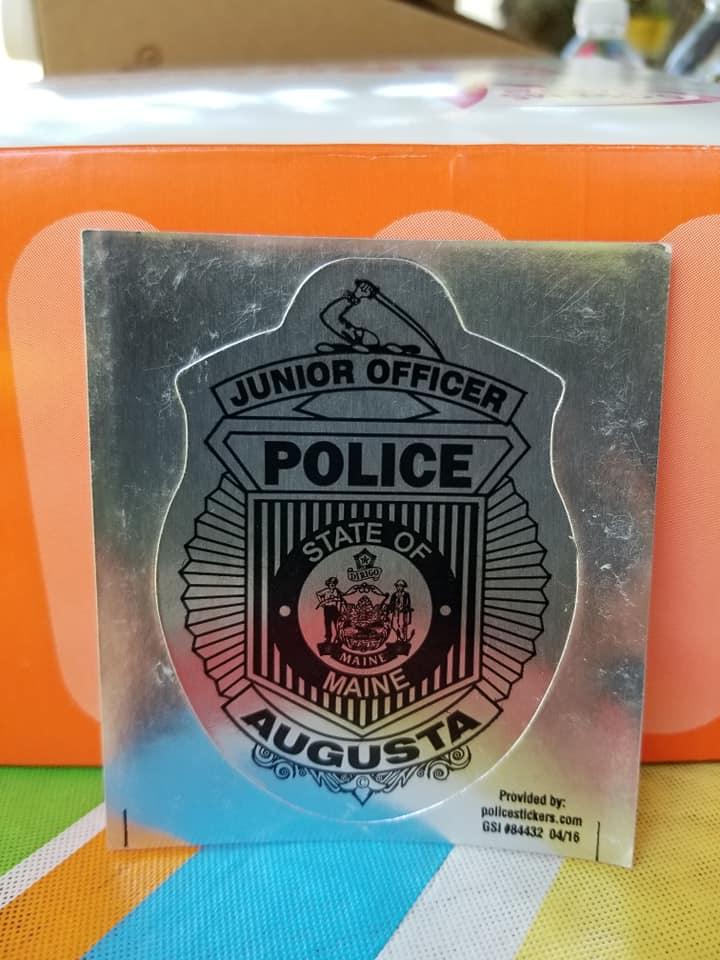 After going viral, many applauded the police department for making one grandma's birthday wish come true. "A very great and kind thing to do to make an elderly lady very happy. She will always have good memories about this birthday," one commenter wrote. Another added, "What a beautiful story that she will never forget... kudos to that awesome police officer for being so caring and patient."
Article continues below advertisement
This is not the first time someone has turned to the cops to help with a surprise. One man in Iowa turned to the West Liberty Police Department for help with his proposal. While Jose Maldonado's girlfriend thought he was getting arrested, Police Chief Kary Kinmonth was secretly handing him a ring.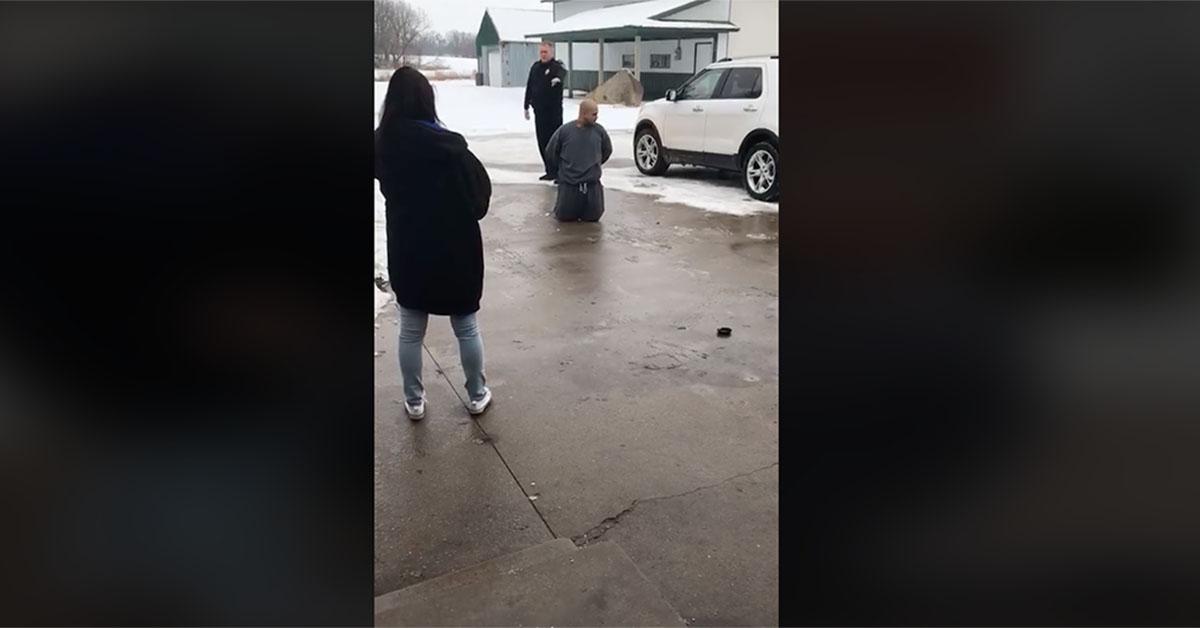 Article continues below advertisement
"I wanted to kill him," Yamilette Valle said afterward. However, she said yes, and Jose had no regrets. "But at the end, she said yes, so that's all that really mattered, you know? It's gonna be a day to remember, that's for sure," he told the local news station.
Chief Kinmonth also revealed that he has done this type of proposal at least three times before — making him a pro-po-sal pro. "He was all nervous, really nervous about it. And I said, 'Well, she's gonna say yes, right?' Because, you know, I've been successful so far. I don't want to lose my mojo on this," he added.
BRB, listening to Inner Circle's "Bad Boys" on Spotify.