Woman Gives Birth to Baby No. 5 in Moving Car — With Her Kids Looking On
A woman is going viral after giving birth to baby #5 in a moving car.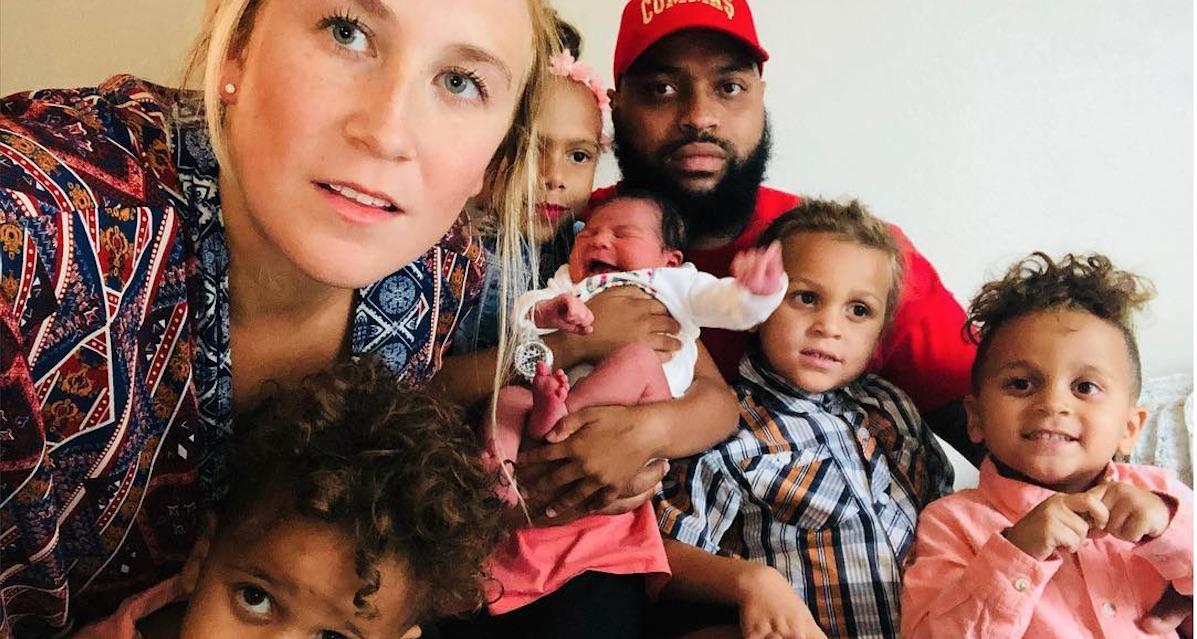 Alexis Swinney knows a thing or two about giving birth — she's done it four times before. However, when it came time for her to welcome baby #5, she was not prepared for how quickly her little girl was planning to enter the world.
Article continues below advertisement
On Sept. 5, Alexis and her husband, Dominique, dropped off their 7-year-old daughter at school before heading to their midwife with their three younger sons in tow.
Alexis had been experiencing labor pains the night before so she was sure she would be giving birth that day. The midwife discovered the baby would be coming even sooner, as the pregnant mama was already seven centimeters dilated.
Article continues below advertisement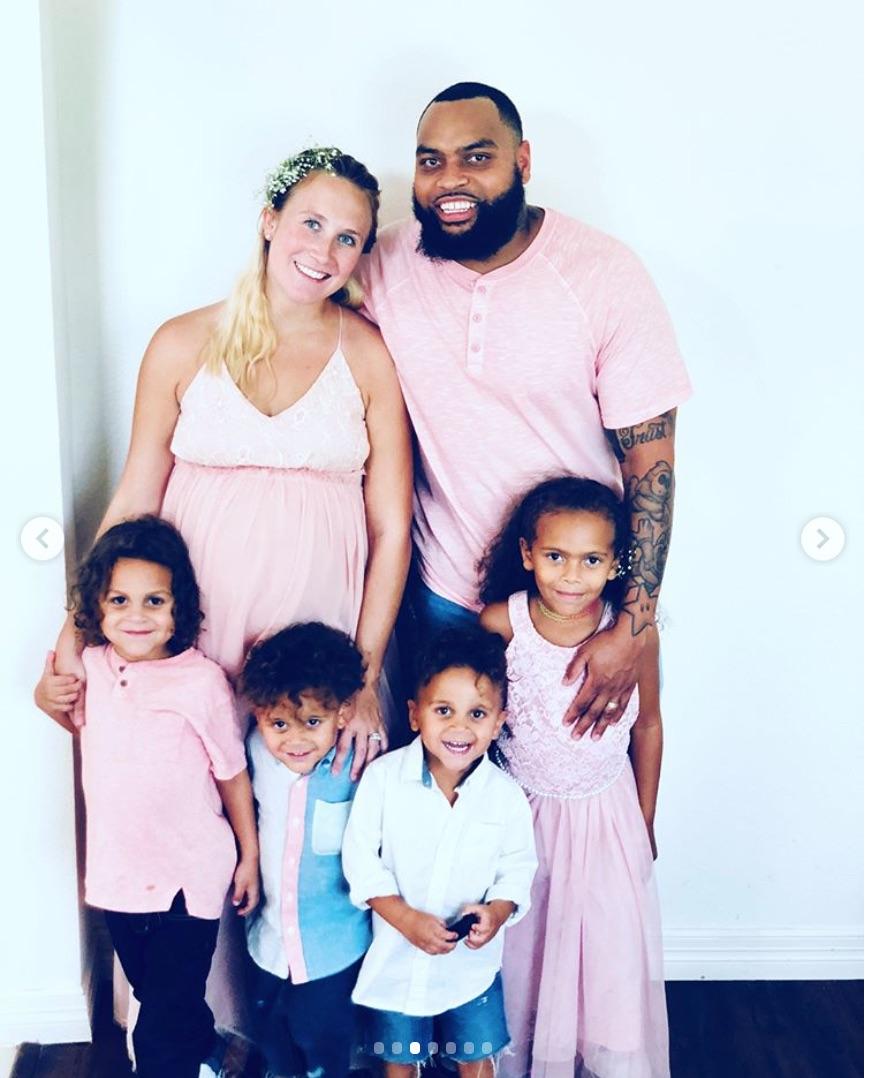 As the couple attempted to drive the 15 minutes to the hospital, Alexis, 24, quickly realized she would not make it in time.
Article continues below advertisement
"I was in so much pain. Once we got into the car, I was just trying to make it," Alexis told People magazine. "I know my husband kept telling me we were almost there. I was thinking, 'Okay, let's try to stay alive and control this pain right here.'"
She continued, "The minute my water broke, I knew she was coming. Once her head started to come out, I got scared because I thought it was a butt — I hadn't prepared for that. I haven't done my research on breech births, so I panicked. But then I felt her little ear, then I pulled her out!"
Article continues below advertisement
After pulling a "Kourtney Kardashian" in the passenger seat, Alexis remembered her 3-year-old twins and 4-year-0ld son were watching from the back seat.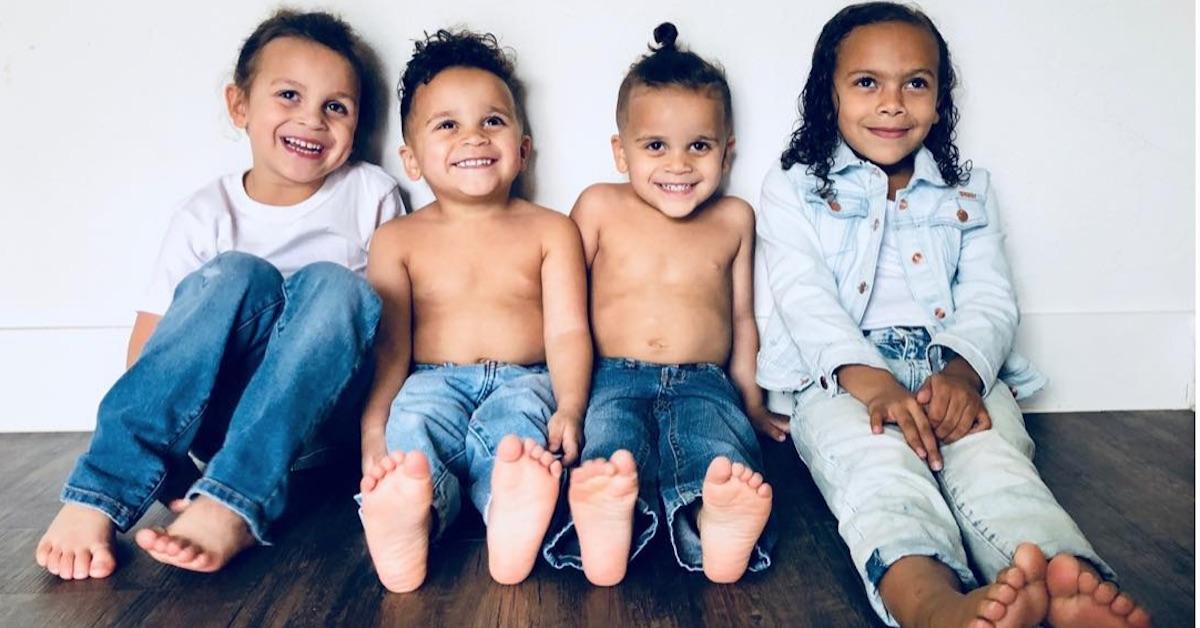 Article continues below advertisement
"They all three stayed completely silent — I'm not sure who saw what, but we didn't tell them to not look or anything. It definitely wasn't on my mind," she explained. "My 4-year-old was actually patting my face with a blanket that was at his feet. And both our 3-year-olds first reactions were to smile, and they both said 'baby!'"
Alexis shared the footage from her delivery on Instagram and announced the birth of her daughter, Corbyn Hope.
Article continues below advertisement
"There was something beyond special, about getting to deliver my own baby. No doctors or nurses, no lights, or busy people, no one interrupting a moment that should be the most special moments for families as they bring life into the world. The pain was there, but the joy and peace that followed in those minutes we got to spend alone with our sweet girl was more rewarding then anything I could have asked for.
I honestly think that God allowed me to deliver safely in the car, instead of making it to the hospital, because He knew that my desire for a birth that was without interruption and full of hormones between baby and I, that desire was so deep. And something that the hospital just couldn't provide for me.
People are shocked and often apologize that I didn't make it to the hospital. They don't understand that I just experienced something unrivaled to anything I could have imagined. I witnessed my body take over and a baby be born into my hands. My body is not swollen, and I have no tears. I had my husband and children around me, and for 5 minutes, we embraced everything that happened without any interruption. Our family has preferred a unique chaos. It was crazy. But it was amazing."
It's no surprise the video went viral and the family ended up on Jimmy Kimmel Live — where they were gifted with a much-needed van.
Article continues below advertisement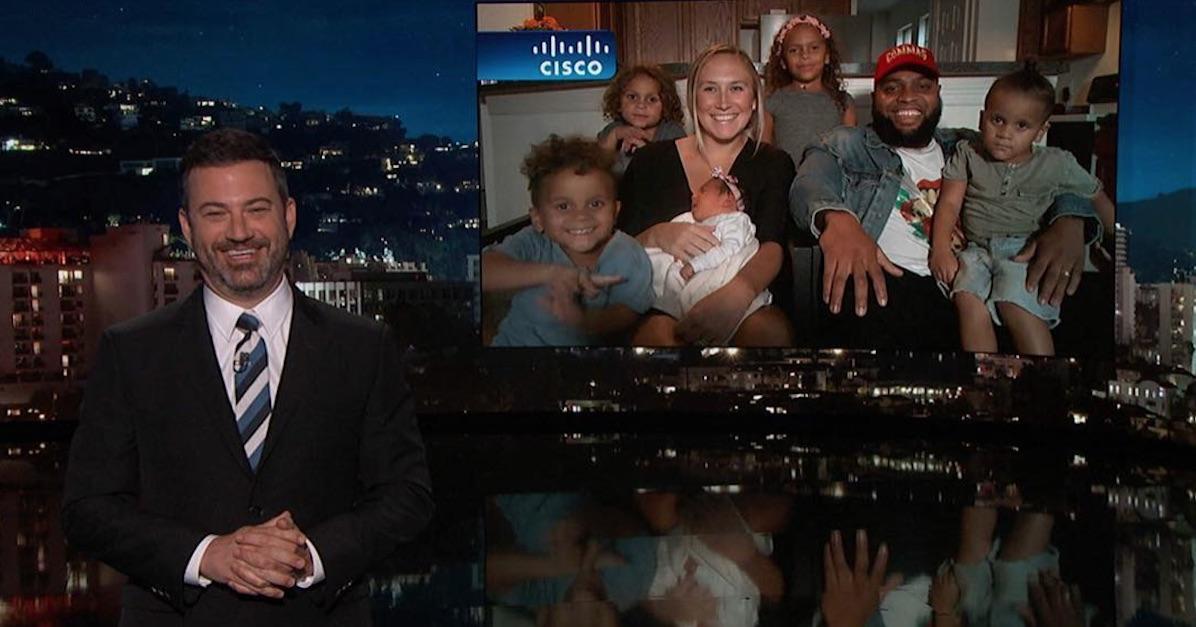 Now, the Swinney Seven (as they call themselves) have set up a GoFundMe page to pay off the remaining balance on their SUV in order to gift it to a needing family.
Article continues below advertisement
"Our kids behaved so well, given that we were filming all day long and barely had time for lunch," Alexis said of the experience. "It was all such a cool experience, we are so blessed to have this inspiring story to tell, and so humbled that all of you guys are showing so much love."
Watch the video below to see Alexis' inspiring delivery: