Lorena Bobbitt's Put Her Past Behind Her — See Where She Is Today
Ahead of the Amazon documentary about her life, here's what you need to know about Lorena Bobbitt today.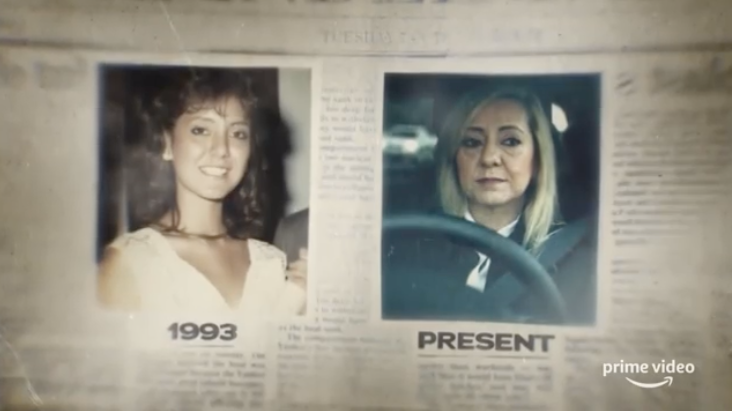 Even if you don't recognize her name, you're definitely familiar with her crime. Back in 1993, Lorena Bobbitt (née Gallo) used a kitchen knife to slice off her sleeping husband John's, um, member, after the latter allegedly assaulted her sexually. Over two decades later, her story, which became something of a punchline to the male-dominated media of the '90s, is coming to Amazon Prime in the form of a documentary executive produced by Get Out's Jordan Peele.
Article continues below advertisement
The sensational news story turned Lorena's marital nightmare into something of a late-night joke and was widely referenced in popular culture for decades to come — from allusions in Fight Club to lyrics in Eminem's "Evil Twin." But the Amazon Prime docu-series promises to cast Lorena's story in a different light, one that isn't an over-the-top spectacle. "With this project, Lorena has a platform to tell her truth as well as engage in a critical conversation about gender dynamics, abuse, and her demand for justice," Jordan Peele explained in a press release.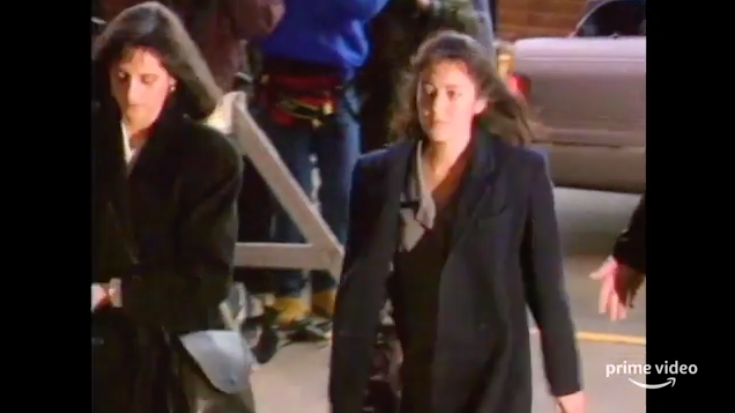 Article continues below advertisement
But people who might not have given Lorena much thought since the early '90s have some questions ahead of the Amazon Prime documentary, Lorena, which premieres on February 15th. Did Lorena Bobbitt remarry? Did she do any jail time? Read on for the answers to these questions, and more.
How long was Lorena in jail?
In November of 1993, a jury found Lorena's husband John not guilty of marital sexual assault. Two months later, when it was her turn on the stand, they also found Lorena not guilty of malicious wounding. This blew the minds of the American public, who desperately wanted someone to blame for the crime that had indisputably taken place.
Lorena's jury claimed to have found her innocent due to temporary insanity, so she ended up doing 45 days in a psychiatric hospital, until they ultimately decided she wasn't a threat to herself or the community around her. Had she been found guilty of the crime, the maximum sentence for malicious wounding would have been 20 years.
Article continues below advertisement
Is Lorena Bobbitt remarried?
After her release from the psychiatric hospital, Lorena had to build her life back up from scratch. She went back to being a manicurist, which was her job before meeting John, because she was determined to lead a better life than the one she'd left in Venezuela at 18. "I could go back to Venezuela and my parents, but I want my parents to come here for a better life. I have nothing, but I still have my American Dream," she said in an interview with Vanity Fair.
Article continues below advertisement
And build her life back up from scratch, she did indeed. She even went back to community college where she met her current husband, Dave Bellinger, who's been her partner for the past 20 years. They also have a tween daughter together named Olivia. "I am so blessed," she told Steve Harvey in an interview. "He's a gentleman. He treats me like he's supposed to... He's my soulmate."
Where is Lorena today?
Lorena is truly living her best life these days, and not just because her documentary is about to hit Amazon Prime (she'd wanted her story turned into a movie for years, and even had her eyes set on Marisa Tomei to play her onscreen). Two years after giving birth to Olivia, she started the Lorena Gallo Foundation in 2007 to dedicate herself to the prevention of domestic violence.
"I wanted to shine the light on this issue of spousal abuse," she told Vanity Fair. These days, her non-profit, which "works with various community organizations helping victims of domestic violence," is still going strong, and we expect to learn more about it when her documentary airs.
Don't miss Lorena when it comes to Amazon Prime on February 15th.