Woman Who Changed Skin Color Claims Her Child Will Be Black With White Husband
By Mark Pygas
Just three years ago, Martina Big was a white, blonde, wannabe model from Germany. But, as Martina told British TV show This Morning earlier this week, although she liked her "natural blonde beauty," she also admired the look of black women enough that she wanted to be one herself.
In 2017, Martina started taking injections of a synthetic hormone called Melanotan. According to Cancer Research UK, the hormone increases one's levels of melanin — a natural dark pigment in the skin. Melanotan is currently illegal in the United Kingdom, and unapproved by the FDA in the United States, as it has "not been tested for safety, quality or effectiveness." Despite the ban, many can still access the injections.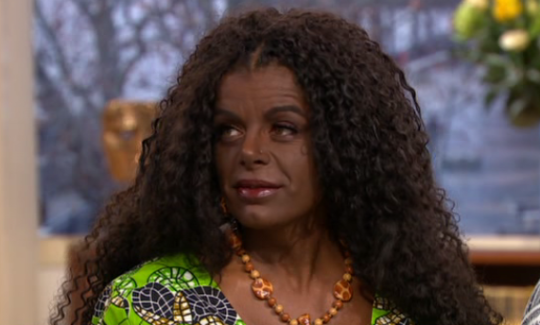 Martina claims she received three injections of the drug, which she says changed her skin color. She also says it changed her eye color and made her hair grow in curlier and darker. Martina underwent several surgeries as well, including one to make her lips fuller.
Martina later visited Kenya, where she was baptized with the name Malaika Kubwa, Swahili for "Big Angel," which she says completed her transformation into "a real African woman."
During this time, Martina married a man named Michael who wanted to go through the same process she did. Martina told This Morning that they both followed the same regimen of injections, but that she became much darker than he did.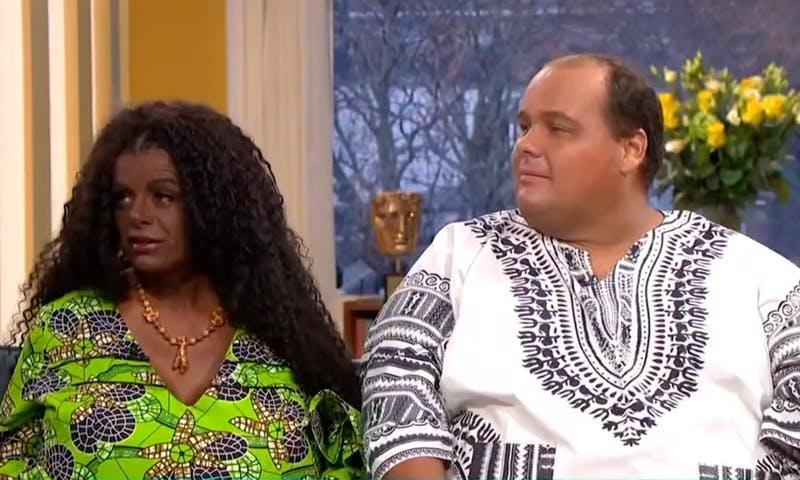 While all of this seems like a lot to take in, that isn't even the craziest part of the interview. Martina explained to This Morning that a doctor had told her if the couple have a child, the child would also have dark skin. Hosts Holly Willoughby and John Barrowman quickly asked how that would be genetically possible when both of them were born white.
Martina replied, "It's a mix of Michael and me. I'm pretty sure it will be black or milk chocolate or a little bit light, it doesn't matter."
Unsurprisingly, social media users were just as confused by the statement.
Others were angry over the couple's choice of clothes.
Martina isn't the only person who identifies as a different race. Rachel Dolezal ignited a firestorm in 2015 when it was revealed that she was white and had been passing herself off as African American for years. Rachel had even been the leader of the Spokane chapter of the National Association for the Advancement of Colored People (NAACP).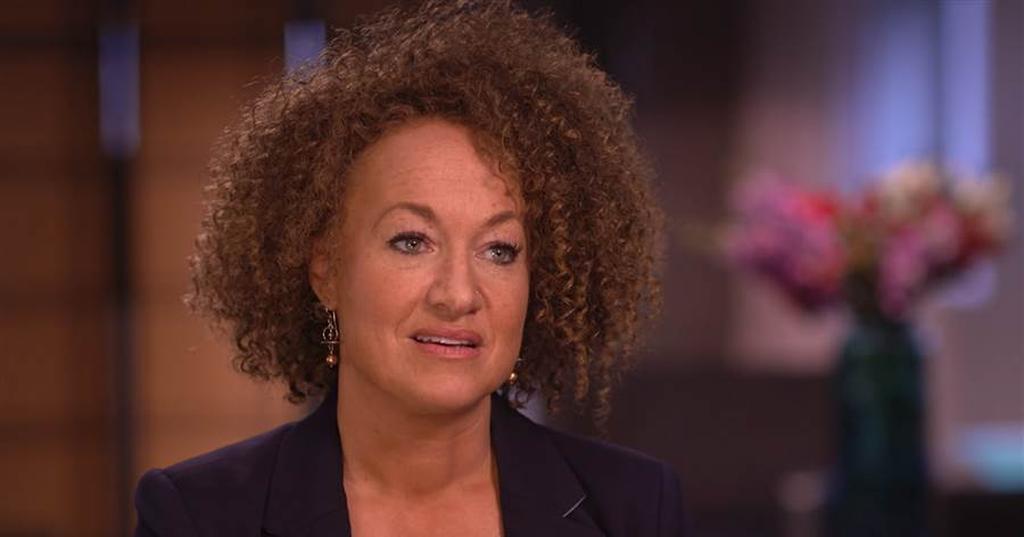 Rachel boasts a graduate degree from Howard University, a historically black university, but was eventually "outed" as white by her estranged family. Following the revelation, she resigned from the NAACP.