Aerosmith's Steven Tyler Opens "Janie's House" Safe Home for Abused Women
Steven Tyler's Janie's House, a shelter for abused women, has opened in Memphis, TN. Details on the home and the inspiration behind the name.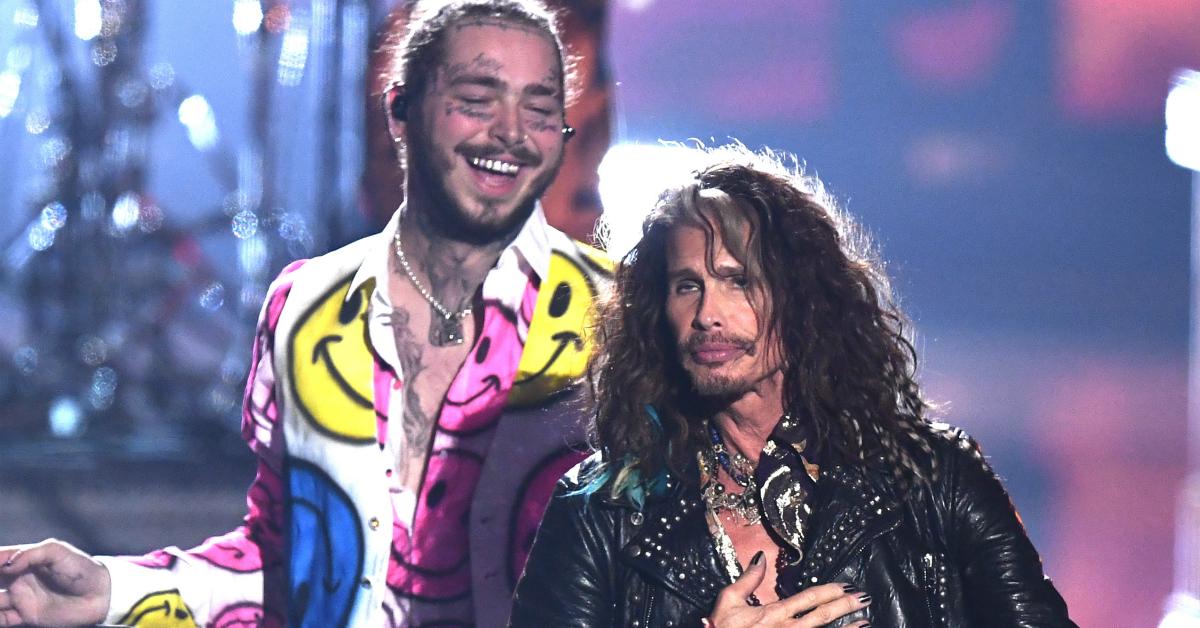 Steven Tyler is one of the most persistent and recognizable names in rock music. The man's hosted American Idol and also managed to sing both the best son ever featured in a movie abd the worst song ever in a movie: "Dude (Looks like a Lady)" and "I Don't Want to Miss a Thing" from Mrs. Doubtfire and Armageddon, respectively.
Article continues below advertisement
But the man isn't just known for belting out rock classics and looking like a mop with multi-colored hair extensions: he's also got a charitable streak in him. The musician is associated with eight separate charities, including one he founded himself: Janie's Fund.
If the name sounds familiar, it's because it comes from Aerosmith's hit 1989 song, "Janie's Got a Gun." The track tells the tale of a young woman who finally takes revenge on her father after years of abuse.
Janie's Fund is dedicated to improving the lives of abused and neglected girls, not only by raising awareness, but also by providing funding so women can access services and support programs that will assist them in healing from their trauma.
One such example is a new safe haven Tyler opened in Memphis, TN on a sprawling 82-acre compound called Janie's House.
Article continues below advertisement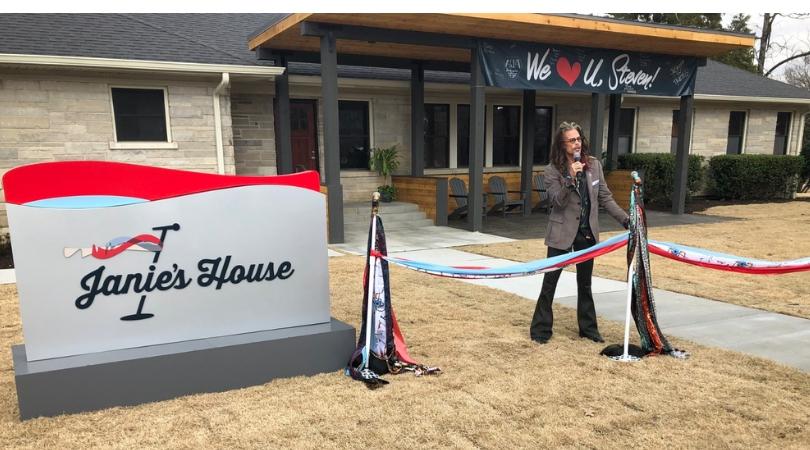 Tyler donated half a million dollars to help renovate the Youth Villages Bartlett campus. At a scarf-cutting ceremony — instead of a ribbon- cutting — Tyler explained what led him and his organization to open the home, and also the inspiration behind the song that started it all.
Article continues below advertisement
While seeking help for his drug addiction in a treatment facility, Tyler befriended several young women who shared stories of the emotional and physical abuse they sustained for years. Haunted by their tales, he wrote a song in their honor.
Years later, he founded Janie's Fund, and now he's partnering with Youth Villages to bring relief for young women and children all over America.
Article continues below advertisement
The home not only serves as a physical safe haven for women, but also as a "hub" to help raise awareness. 14 girls at a time can be fostered in the home and 26-30 annually on average will receive assistance. There's no time limit for how long girls can stay in the safe space.
Since its inception, Janie's Fund has raised over $4 million, and the home in Memphis is the second physical space built to serve women escaping abusive living situations. The first home was opened in 2017 in Atlanta, GA. A third is planned to open in Las Vegas before the end of this year.
Article continues below advertisement
The rocker has a somewhat marred past when it comes to the treatment of young women, though. In 2011, memoirs from a former girlfriend, Julia Holcomb, revealed some sordid details about their relationship.
Holcomb, who was 16 at the time, was dealing with a particularly destructive family situation. She was in a car accident that injured her and killed her brother and grandfather. Her father cheated on her mother and ran out on the family. Though her mother eventually remarried, her stepfather was an alcoholic who was eventually committed to a mental institution.
Article continues below advertisement
Steven met Julia and had her parents sign over guardian rights to him and soon Julia was officially his ward. He then told her he wanted to start a family with her and that they were going to get married and conceive a child together.
The marriage never happened, and after leaving Julia alone to go on tour (without any money to live on while he was away), the rocker returned and forced her to getting an abortion at five months pregnant. I'll spare you the sordid details, but you can read her heartbreaking essay here if you want the full story.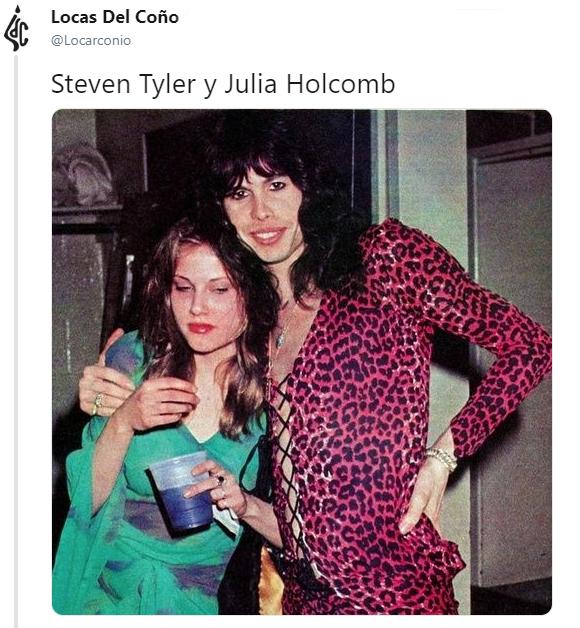 Julia's tale gives a whole new outlook on Janie's Fund and the work Steven is doing for abused and neglected women. While it doesn't erase what he's alleged to have done in the past, perhaps his charity work now is a way of trying to make amends.