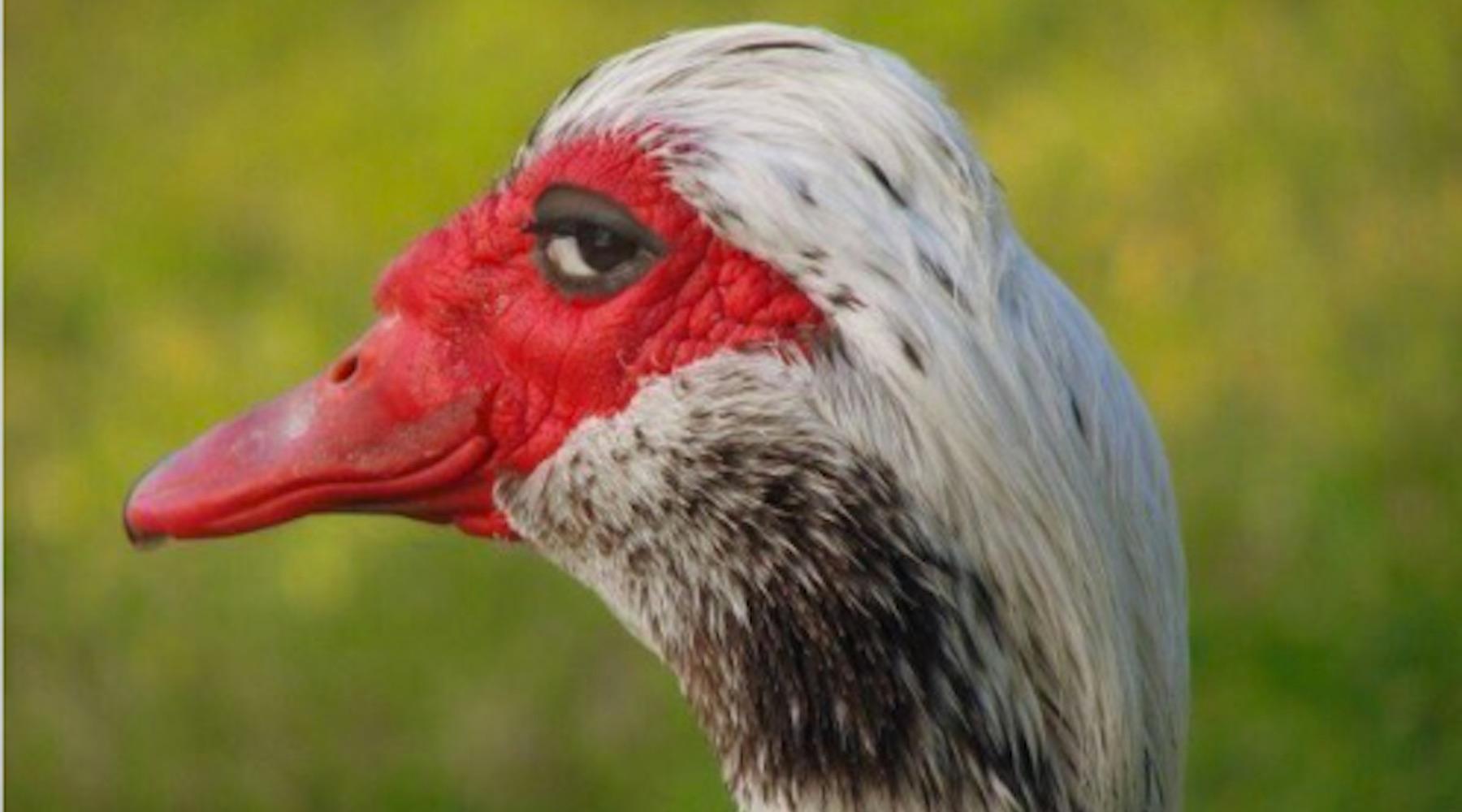 The Judgemental Duck In This Viral Meme Has A Fascinating History
The best thing about memes is that they seem so weird when they come from cultures you're unfamiliar with, but in the context of your own cultural touchstones, they communicate so much. For example, this duck:
Article continues below advertisement
This (obviously photoshopped) duck is giving us the side-eye. Right? This duck is judgey as hell. It knows our secrets and it's getting away with some of its own. But BuzzFeed News reports that this picture dates back to a meme from Russia that is generally captioned with phrases like "Beware. This muscovy duck is trying to seduce you."
That's so straight-forward! I personally did not find this duck overtly sexual, but maybe that's the difference between growing up in Russia and growing up in America. What a wide range of experiences there are on this crazy planet. Anyway, once the duck was adopted by American Twitter it became the shadiest duck around:
Article continues below advertisement
Article continues below advertisement
Article continues below advertisement
This duck has got the tea on everybody. Eventually, the duck did come around to being sexual again:
Article continues below advertisement
Are the Russians influencing us?! Besides in the election, of course. Only the duck knows.
"Sly Duck refers to a picture of an indoutka, a bird native to the tropics of South America, caught looking at the camera. Due to the bird's expression which people on Twitter interpreted as mischievous or sassy, it grew into a popular reaction image on the platform in late April, 2017. As of April 27th, 2017, there is no definitive name for the meme."
"The picture of the indoutka comes from Russian site Kakprosto.ru. On Twitter, the image appears to have been posted first by @whomstami, who posted the photo with the caption 'Why does this bird look like she has the tea on EVERYBODY I'm crying,' gaining over 1,800 retweets and 4,100 likes."