The TSA Wants You To Adopt All The Dogs Who Couldn't Hack It As Canine Agents
The TSA is looking for homes for the dogs that failed their security training program for being too friendly.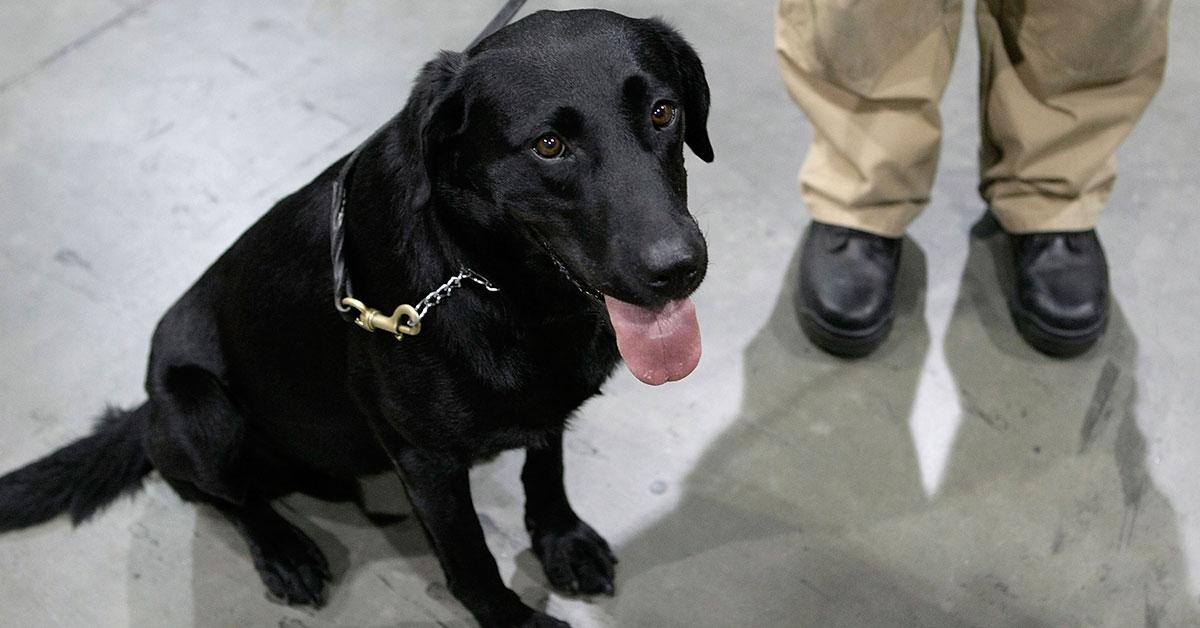 What did we ever do to deserve dogs? Mankind's favorite pet (that's right cat people) has played as many roles as we have ever since they've been domesticated. Nowadays, it's not uncommon to see them in positions of authority, be it in the military, local police, or sniffing out bombs and contraband in airports to ensure that everyone boarding their flight has a safe trip. These young pups weren't always the hardened experts they are when you see them in their adorable (but very serious) vests, guiding their partner from checked bag to bag .
Article continues below advertisement
The world is full of good dogs, but not all good dogs make good government agents. The Transportation Security Administration has had a program in place since 2015 to adopt out the doggos who didn't quite make it through the program. Some weren't up to being bomb sniffers, but that doesn't mean they wouldn't make good cuddlers. They're doing another push for forever homes to take in animals who tried so hard to serve the nation:
Article continues below advertisement
They're not all failures! Some are dogs who have served for a decade and are set for retirement. Give them a relaxing yard to chill out in, and rest on their laurels. But be warned: these are all dogs who were selected for their elevated level of "drive," meaning they're extremely active. Probably even the retired dogs can run circles around you. The common breeds used by the TSA are German Short-Haired Pointers, Labrador Retrievers, German Shepherds and Belgian Malinois.
Article continues below advertisement
Adoption is free, but you have to be able to travel to San Antonio, Texas, to pick them up and there's a pretty stringent application process. Obviously their caretakers have invested a lot of time and love in these adorable failures, and they want to make sure they end up with people who appreciate the responsibility of caring for them.
Article continues below advertisement
The Internet loves these guys as much as they hate the TSA:
Article continues below advertisement
Article continues below advertisement
An adorable dog who you can roast the TSA with? Perfect companion.