UPS Delivery Man Breaks Stereotypes And Becomes Best Friends With Local Dogs
A UPS driver is changing the game by posting all the cute encounters he has with Local dogs on his delivery route.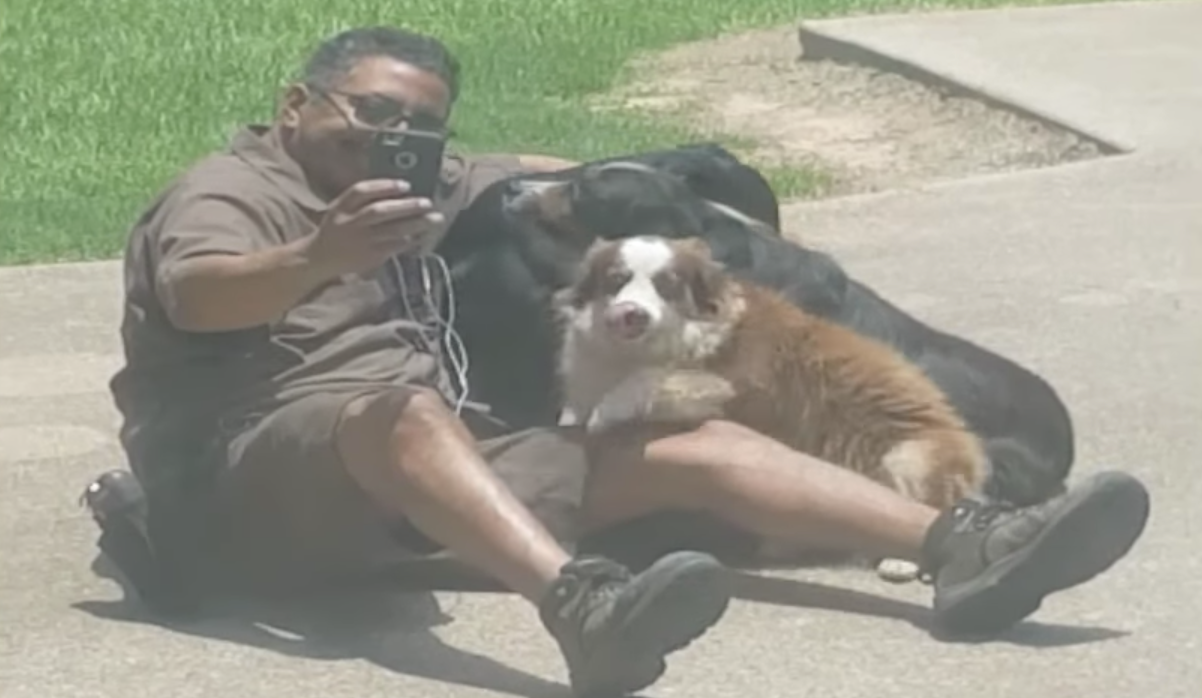 One of the oldest rivalries in the world is between dogs and postal carriers. It is so ingrained in our brains that it would be hard for me to convince you it is untrue, but I am going to try.
Article continues below advertisement
Daniel Kidd is a UPS Delivery Man in Louisiana. He oftentimes stops at the house of Staci Burns and her three dogs, Reba, Buster, and Jade. He is their best friend. On a recent visit, Kidd sat down with the three dogs and Burns filmed the whole thing to later show her husband.
Article continues below advertisement
In an interview with Buzzfeed, she explains that "[Kidd] always plays with the dogs and shows them affection. I wanted to show [my husband] how spoilt our dogs were. They are just rotten, they think everyone should want to pet and love on them."
The rest of the Internet could not get over the bond Kidd shares with these dogs. He's going to great lengths to show people don't need to be scared of dogs. Sometimes the barking is just them showing they're excitement. It's one of the unfortunate stereotypes of the "beware of dog" signs. Most would probably lick you to death before anything else.
Article continues below advertisement
Article continues below advertisement
Article continues below advertisement
The friendship Kidd has with these dogs goes beyond just the occasional snuggle sessions. A while back, Reba ran away from home. Kidd found her wandering around the neighborhood and took her back to the Burns household, and that was the start of a beautiful friendship. It's amazing how a bond between dog and human works, but he definitely seems to have a connection with Reba.
This is a big step forward in ending the war between dogs and postal service people. Before you know it, they'll be giving each other Christmas cards.