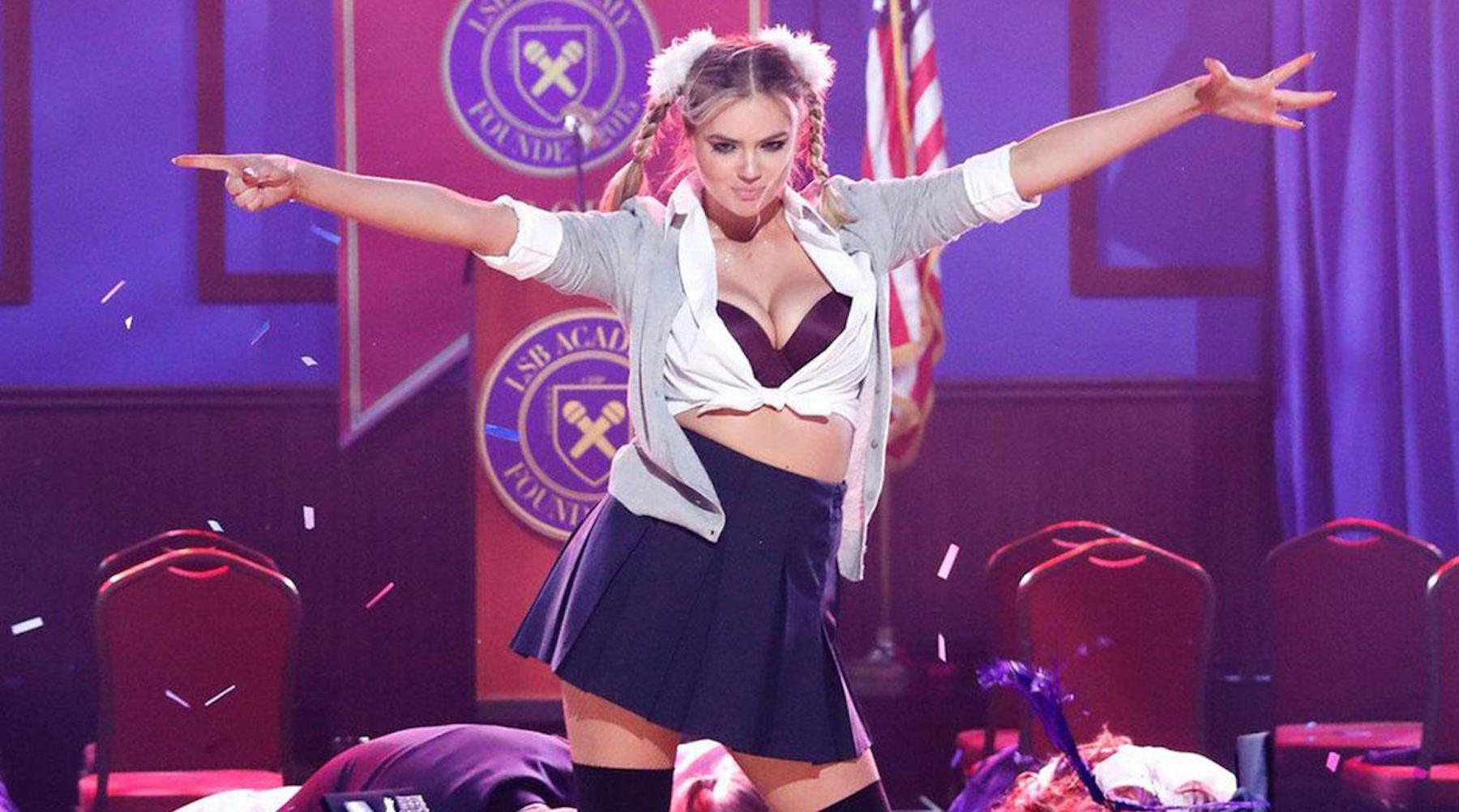 Kate Upton Dominates As Britney Spears For 'Lip Sync Battle' And The Internet Is In Love
On Thursday night, there was something for everyone as both Kate Upton and Ricky Martin stripped down for their performances on Lip Sync Battle. Kate made the crowd go wild when she tore off a graduation robe to reveal her Britney Spears ensemble underneath, a throwback to her iconic look from "Baby One More Time."
Kate seems to have some trouble doing any choreography more complicated than crawling on the floor, but when you look that good in a mini-skirt, who the heck cares? She also has a team of boys to help her up in heels.
Meanwhile, Ricky watches in nothing but underwear and a button down, though his big number involved a full suit and a squad of cheerful kids tapping along to "Footloose."
Article continues below advertisement
If that video went by too fast for you, don't worry, Twitter caught the important parts:
Article continues below advertisement
Article continues below advertisement
Ricky Martin took home the prize this week probably because he has a lot of experience dancing around while lip syncing. Also, he's looking pretty good himself:
Article continues below advertisement
In the end it was us, the viewers, who really won this episode.
Article continues below advertisement
Model and actress Kate Upton was born on June 10, 1992, in Melbourne, Florida. In 2008, she attended a casting call for Elite Model Management in Miami, Florida, and was signed the same day. Upton made it onto the cover of Sports Illustrated's Swimsuit Issue in 2011, 2012 and 2017.
Upton also made headlines in 2012, when a video surfaced of her provocatively dancing to the Rej3ctz's song, "Cat Daddy." Following the video's internet explosion, it was removed from YouTube—it was deemed too sexual by regulators of the site—but was replaced on the site soon after.