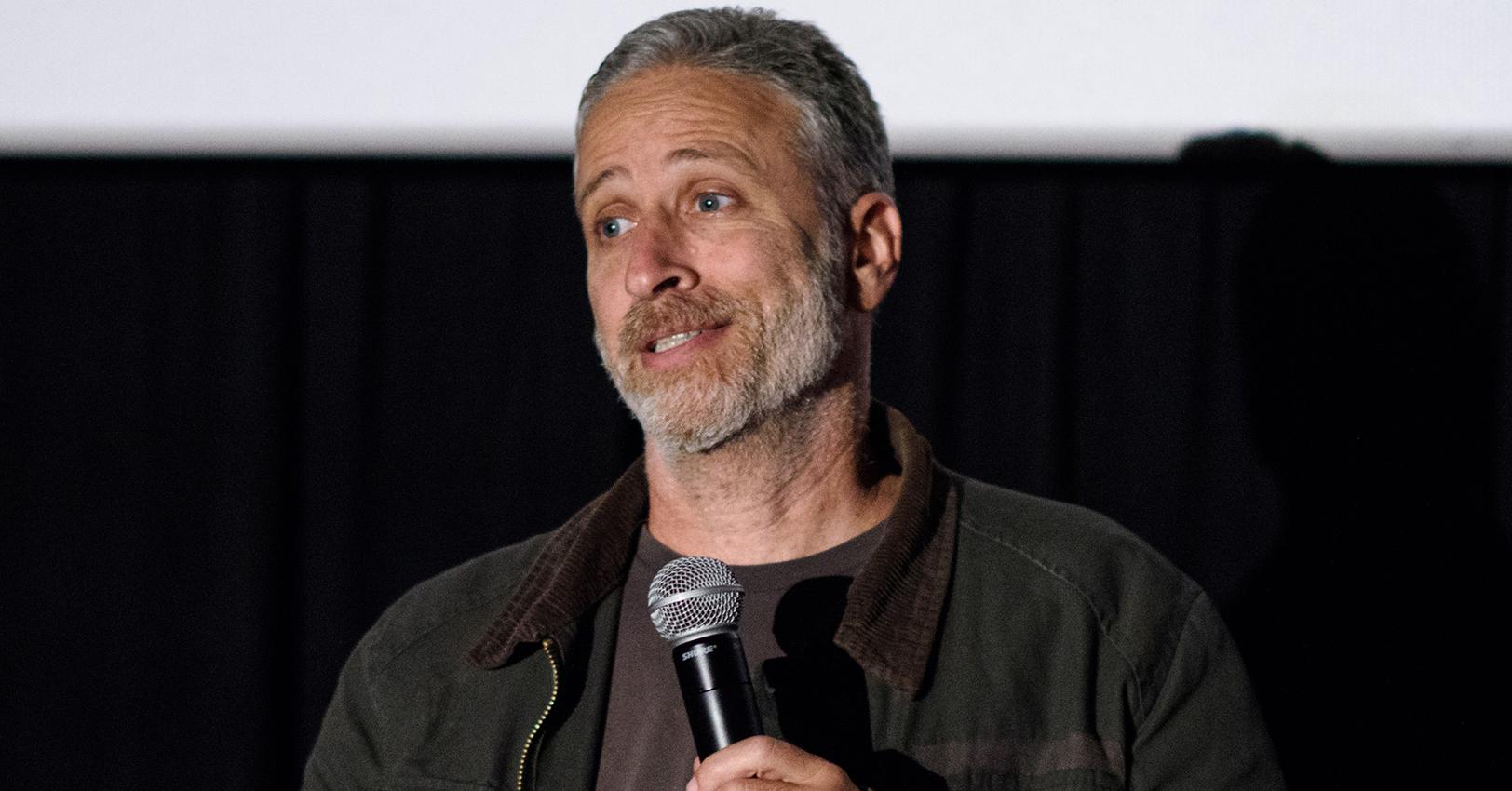 Jon Stewart Is Officially Coming Back To TV
By Jaime Lutz
If you feel like it's been forever since you saw Jon do straight standup on TV that's because, well, it's been forever since he has done a stand up special.
That's right: The newly announced specials will be the first Stewart stand-up specials since 1996's Jon Stewart: Unleavened—his first and only filmed stand-up special so far (can you believe it?). And we know it will be so, so worth the wait! In fact, given the current political climate and general mess that is American politics, people were asking — well, basically, begging — for his commentary, holding out hope for his expertise and quick wit when it comes to our current dark reality. And now it's finally happening, y'all! Celebrate!
"We're excited to bring Jon to the network with this pair of specials. We've all missed his uniquely thoughtful brand of humor," said HBO's programming president Casey Bloys, in a statement to The Hollywood Reporter.
"I'm really thrilled to be able to return to stand-up on HBO," said Stewart himself. "They've always set the standard for great stand-up specials. Plus, I can finally use up the last of the Saddam Hussein jokes left over from my first special."
Look, I'd love to see Stewart back behind a desk, but standing on stage in front of a microphone is honestly the next best thing. And besides—hopefully this means he starts going on tour to work out his material.