Fan Causes Mayhem By Cartwheeling Onto Stage During Britney Spears Concert
There are fans of Britney Spears and there's this mega-fan who thought that they would get close to the singer by cart-wheeling onto the stage mid performance.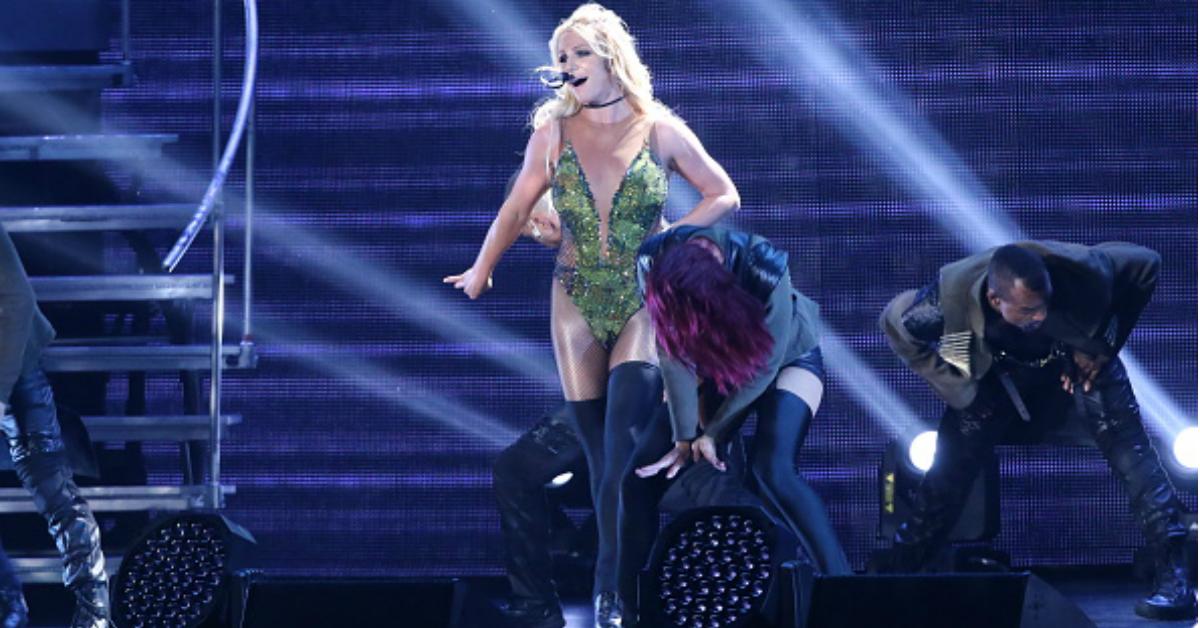 Britney Spears has returned to the Las Vegas stage to continue her residency, so big time fans of hers were really excited to see her back in action. And I should just change "big time fans" to "everybody" because let's be real, Britney's awesome and if you don't love her, you totally should.
Article continues below advertisement
While I understand being excited to see your favorite singer or performer, this one fan was so excited that they decided the best way to show their appreciation for the singer was to bum rush the stage, cartwheel, and seemingly try to join her backup dancers, which eventually turns into a brawl.
No, I'm not kidding you, this person tried cart-wheeling to impress Britney Spears and then the whole debacle turned into a huge fight.
Article continues below advertisement
In the video it appears like a security guard tries taking the man off the stage, but he times a perfect throw and ends up toppling the man. It kinda looks like a judo technique, but as People points out, his skills weren't a match for a swarm of professional booty-shakers. Maybe if they went after him one at a time, like lame ninjas in an '80s action movie style, he would've had a chance.
Article continues below advertisement
Thankfully there were tons of people from different camera angles who witnessed the bizarre event.
Article continues below advertisement
Article continues below advertisement
Although the man's stunt temporarily stopped the show, it didn't stop Britney from getting back on stage and finishing her performance. Talk about consummate professionalism.
Article continues below advertisement
I really hope when she came back onstage she strutted out and said, "It's Britney b**ch." That would've made my night. Even if Michael Scott probably did it better.
All right just kidding there's no way Michael Scott did it better because Britney Spears is the alpha and the omega when it comes to that phrase, I mean, she created it for crying out loud.