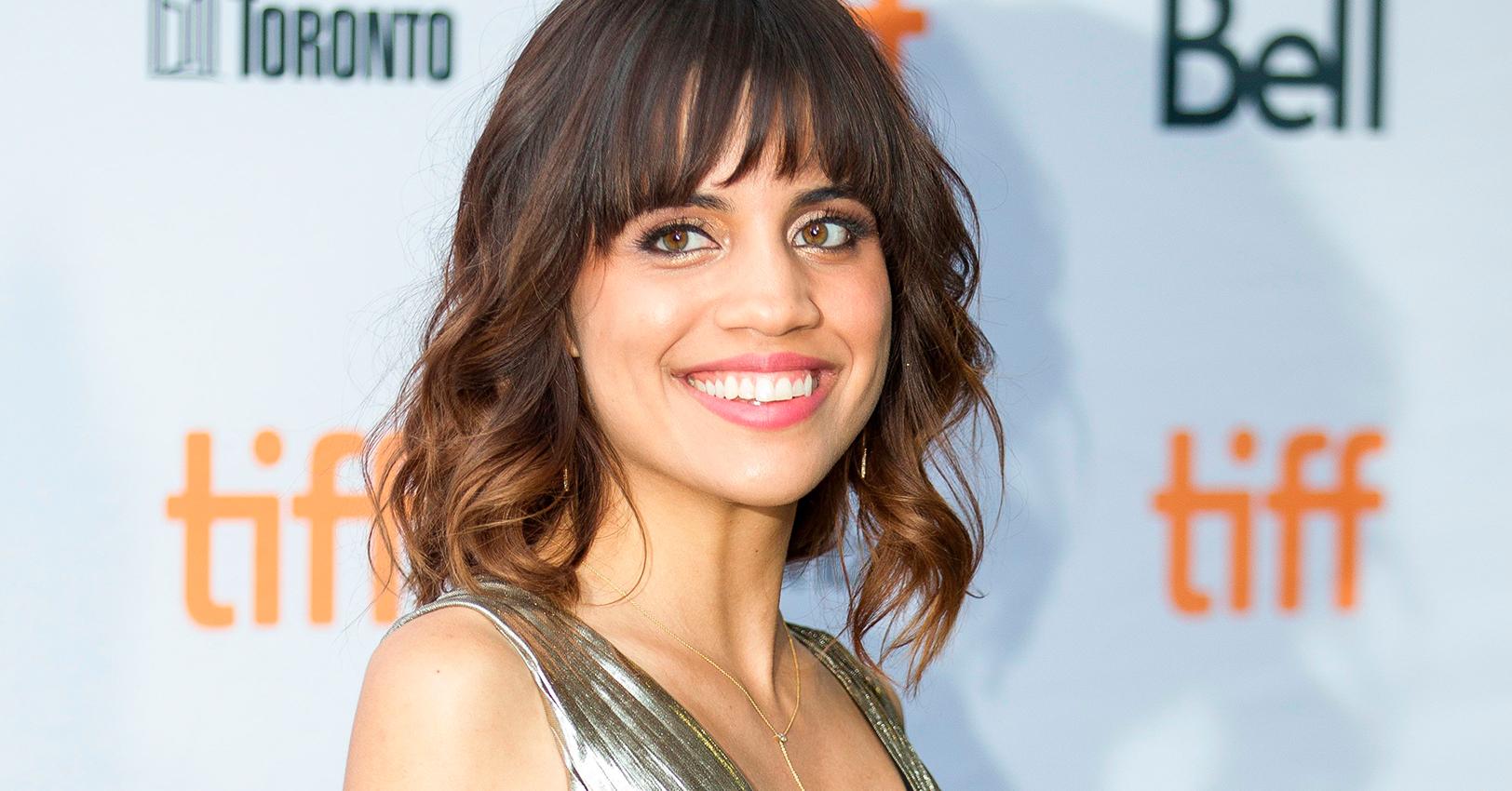 This Actress Won't Stand For Photographers Taking Invasive Photos Of Her Body
By Jaime Lutz
Actress Natalie Morales is one of the stars of the new Billie Jean King biopic Battle of the Sexes, and at the red carpet premiere of the movie she wore a gorgeous Maria Lucia Hohan dress.
But even though her movie is about a high-profile feminist victory, that apparently didn't stop someone from taking a photo of her that she alleges was intentionally angled to get an upskirt photograph. Morales, though, quickly called the guy out.
"Some places have been asking me for a statement about the tweets I posted yesterday regarding the photos of my 'wardrobe malfunction,'" the statement reads in part. "I guess I could say 'no comment,' but I have a lot of comments so here goes: When I was sent the photos my first instinct was to ignore them and move on. But then I realized this must happen to women all the time, and this time, I am not going to let it slide. I am not going to let that photographer or the people that buy their pictures continue to believe that it's ok. It's not ok."
The statement in full is just as fiery as the tweets Morales sent about the "wardrobe malfunction" the previous day.
Morales also clapped back at Twitter users who tried to defend the photographer.
"So you're gonna come to an event that I've waited my whole life for, that I'm super proud of, to try and exploit my body? For your gain?" Morales asked. Not on her watch, it seems like.