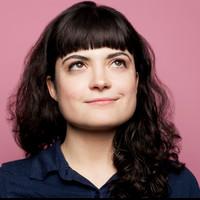 Jaime Lutz
Editor
Location: New York City, New York, United States
Education: Boston University
Jaime Lutz is a writer based in NYC. She regularly writes for game shows — you may have been tricked by her questions if you watched the primetime NBC game show The Wall, hosted by Chris Hardwick; if you played the Emmy-nominated game show HQ Trivia; or if you downloaded Big Brain Trivia, a brand new trivia game app.
Her writing has appeared in outlets including Glamour, Above Average, Time Out New York, New York Magazine, Bustle, ABC News, The Boston Globe, Splitsider, The Star-Ledger, Brooklyn Paper, WCVB-TV, and WBUR.
Jaime is also a comedic performer. Before the pandemic, she was a house team improviser at the Upright Citizens Brigade on the teams Blush, Hotcake, and Ritual. Her thirty minute sketch show "The Bride of Murdery Heights" ran for six months at UCB. She also co-hosted the podcast Dead Meet, which Time Out New York called "hilarious and disturbed," as the character "Tonya Plank."
More From Jaime Lutz