The Rock Revealed His 'Moana' Character Had A Surprising Source Material
Dwayne "The Rock" Johnson, one of the few good things left in this horrible world, just revealed something adorable about Maui, the thicc demigod he played in last year's genuinely great Disney flick Moana.
Article continues below advertisement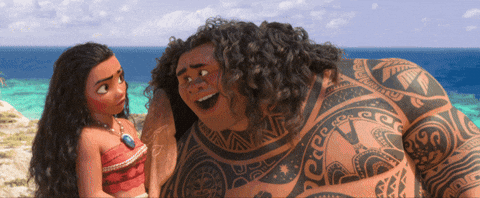 Apparently, Maui is based on Johnson's ACTUAL grandfather, High Chief Peter Maivia of Samoa, Johnson revealed on Twitter.
Article continues below advertisement
"Moana" takes place in Ancient Polynesia and follows Princess Moana as she tries to save her people with the help of Maui (and who better to play a South Pacific demigod than Johnson, who is probably the most famous Pacific Islander alive).
Article continues below advertisement
The Rock's grandfather was also practically a real South Pacific demigod – he was a championship-winning wrestler in New Zealand before settling in the U.S. And like Maui and The Rock, he was covered in tribal tattoos.
Article continues below advertisement
"Maivia was also active outside the ring," WWE writes on its profile of the High Chief on its website. "He helped train numerous future Superstars, such as Graham, Wild Samoan Afa and Rocky Johnson -- who later married Maivia's daughter, despite the High Chief's objections -- and took over the reigns of the NWA's Hawaiian operations in 1980. He also played a vile henchman in the 1967 James Bond film You Only Live Twice, perhaps foreshadowing a silver screen legacy that would be carried on by The Rock 35 years later."
Tragically, Maivia died at the age of 45 from cancer, but Rocky Johnson would later pass on the family job to his son Dwayne. The rest is history.