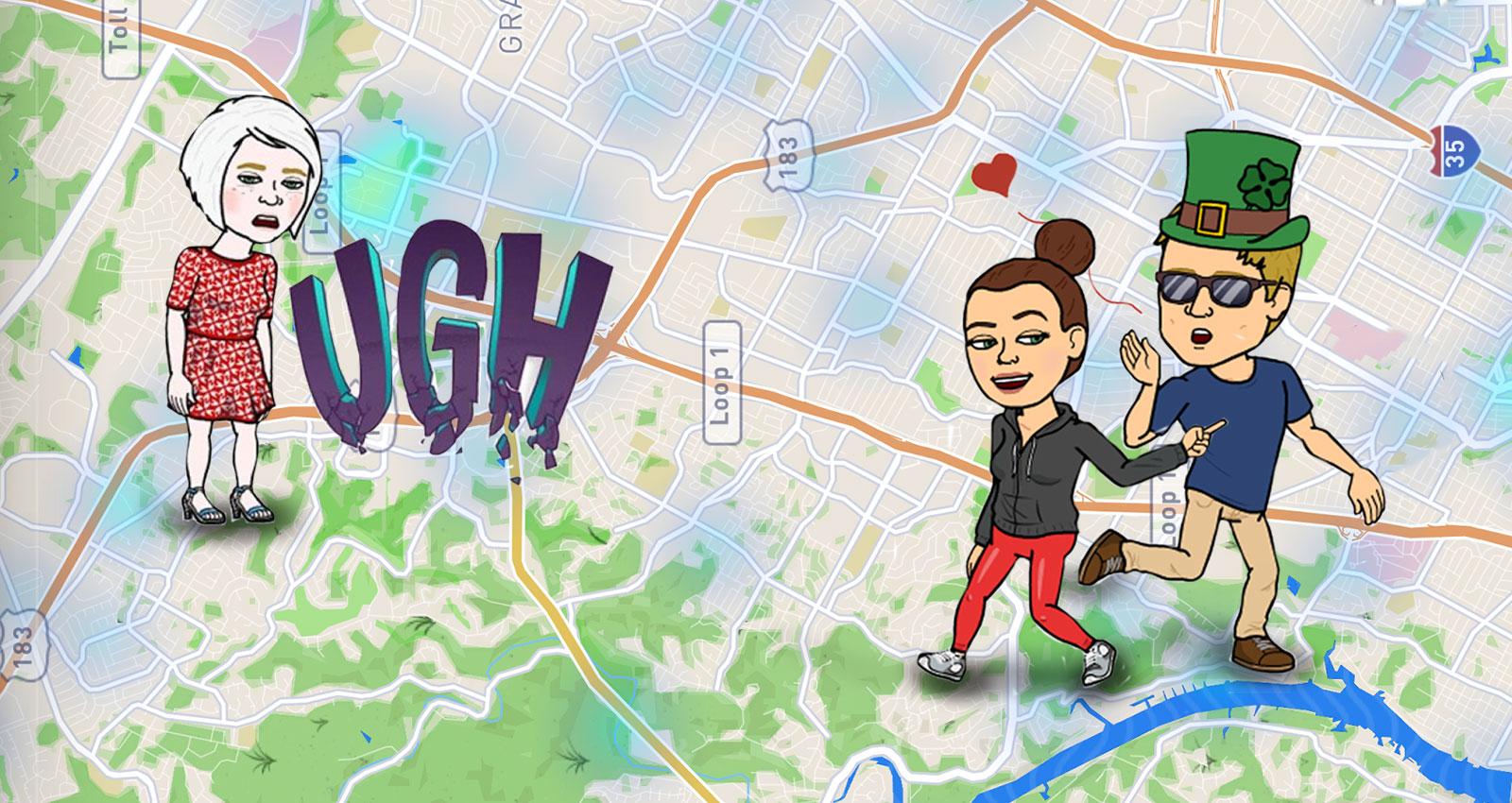 The New Snapchat Maps Are Getting Everyone In Trouble
By Jaime Lutz
There is such a thing as too much technology. There are some times when a lie is just the best answer and people are actually doing it with the best intentions. We cannot have every one of our moves tracked as that would really take a lot of privacy and free will away from everyone. As technology gets more and more sophisticated, we have to be sure that basic rights and privacies are taken care of or else it could mean some serious consequences for society.
Last week, Snapchat unveiled a new feature called Snap Maps, in which Snapchat shows you your friends' location on a map with a cartoon lookalike "Actionmoji."
And it looks like people are already starting to get in trouble over these location features. Particularly, as it turns out, cheaters.
Of course, some people have much more serious concerns about this feature than just having their dirty laundry exposed. One sex worker who uses Snapchat for her job as a cam girl told BuzzFeed that she was worried that the feature could lead to other sex workers getting stalked.
"I think it's very dangerous and it's not a beneficial feature for anyone," she said. "There are underage children who use Snapchat who won't think about their safety, who allow random people to add them and follow their story. Nobody needs to know what street I'm on at all times, let alone a stranger. Sex worker or not."
She quickly turned her Snapchat to ghost mode, BuzzFeed said.
Police departments, too, are advising people to use ghost mode.
Be safe, and don't cheat!
[h/t BuzzFeed]