The Zombie Frappuccino At Starbucks Is A Spooky Halloween Treat
Starbucks is releasing a 'Zombie' frappuccino to celebrate Halloween this year.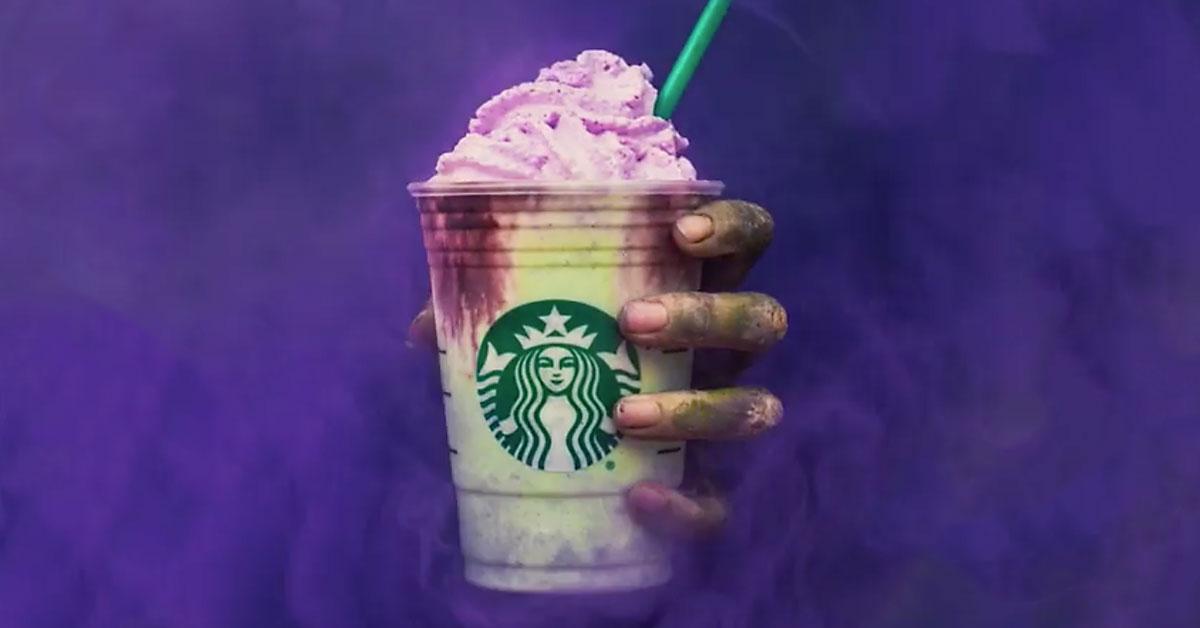 Starbucks has never shied away from ultra-seasonal drinks. It'd wildly popular sugary 'Unicorn' Frappe was ridiculously colorful and so in demand it sold out. The company even had to issue apologies when some stores didn't carry it. It seems the anticipation anytime the chain introduces a new drink is quite high, but that also comes with huge expectations from their faithfuls.
..and now, for a very limited time, the coffee chain is offering a Zombie Frappuccino in honor of Halloween—complete with whipped cream "brains." Here's what it looks like.
Article continues below advertisement
The sweet drink will only be in stores for a week, according to Starbucks, from Thursday until Halloween. The drink is also only available at stores in North America. In other words, this is a once in a lifetime Instagram opportunity. We're sure many would be influencers can't wait to get their hands on this festive sugar rush in order to take a selfie.
Article continues below advertisement
What does it taste like? Well, it's more dessert than breakfast: the green part of the drink is a caramel apple slush, while the red "blood" is a mocha drizzle and the pink brain topping is just whipped cream.
Article continues below advertisement
This isn't the first time Starbucks has unveiled a sweet treat for spooky season—2014 brought the Franken Frappuccino, and 2015 had the wonderfully named Frappula. A zombie theme was an obvious next step, said Jennica Robinson, of the Starbucks beverage development team, to Bustle. "When brainstorming a new Frappuccino flavor for this Halloween, we started by thinking about a Halloween party and monster mash," she said.
Article continues below advertisement
"We thought about what you'd serve at a Halloween party, and we settled on dipped caramel apples," Robinson added. "It has a tart green apple favor balanced with a smooth, sweet caramel."
Article continues below advertisement