Oprah Looks Incredible As A Space Witch In These New 'Wrinkle In Time' Photos
Oprah looks incredible as witch in A Wrinkle in Time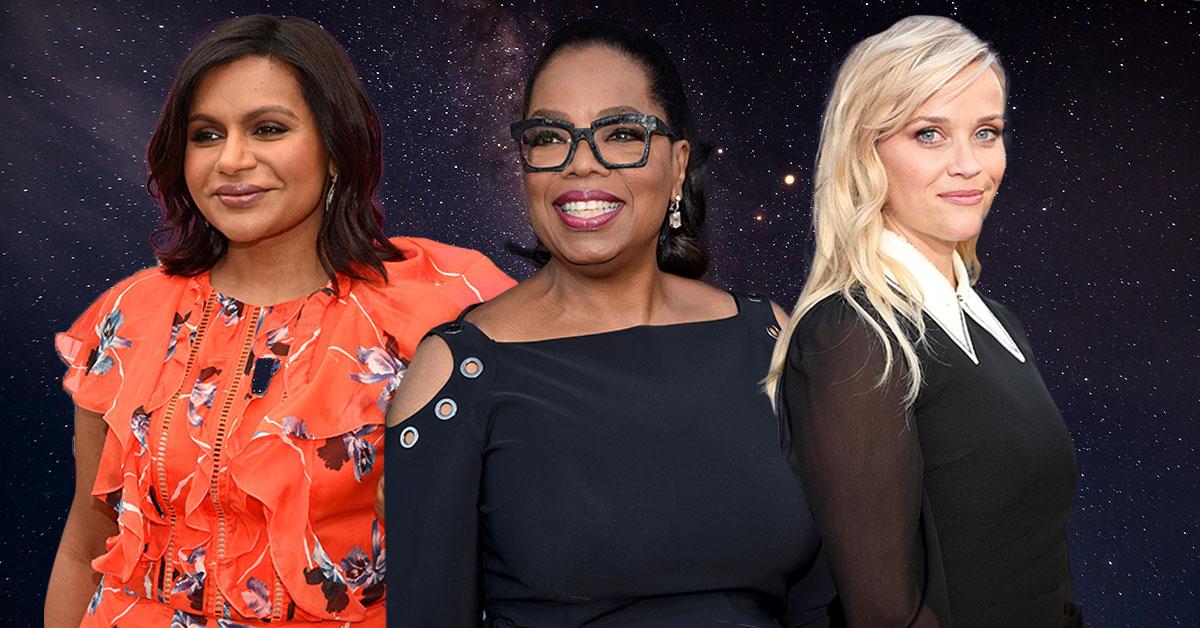 Entertainment Weekly published the first stills from the upcoming A Wrinkle In Time today, and it's got us so excited we wish we could make a tesseract so we could see it TODAY. Always a fan favorite as a book, there were people skeptical of how they could take this awesome, imaginary world, and put it on the big screen.
Article continues below advertisement
In case you haven't been following, the upcoming movie based on your favorite YA novel about inter-dimensional physics is being directed by Selma and 13th director Ava DuVernay, who with this picture will be the first African-American woman to direct a movie with a budget of over $100 million. And not only does the movie have an actual auteur director, the cast—which includes Oprah Winfrey, Mindy Kaling, Reese Witherspoon, and Chris Pine—is basically perfect. This movie could be really good, y'all!
Article continues below advertisement
The plot follows Meg Murray, an awkward teenage girl (played by 12 Years A Slave actress Storm Reid) who partners with three eccentric old maids to find her missing father (Pine). It helps that those three women—Mrs. Whatsit (Witherspoon), Mrs. Who (Kaling), and Mrs. Which (Winfrey)—turn out to be intergalactic shapeshifters who can travel through time and space.
So yeah, it made sense to cast the three women in Hollywood you'd most want to have as your aunts to play these roles, as DuVernay explained to the magazine—especially the no-brainer of casting Oprah.
Article continues below advertisement
"I mean, when you're trying to cast the wisest woman in the world, what's the question? You go and you call her and you're glad that you have her number on speed dial," DuVernay said. "[The character] is so much of what she teaches and shared through her shows over the years, through her magazine and OWN, about owning your light and conquering darkness and how we have to power ourselves through this life in a certain way and look out for each other. She dropped into the character so well, but it's also Oprah. When we see her in Henrietta Lacks, she's not Oprah to me. When I saw her in The Butler, she became Gloria to me. But in this, because of the things that Mrs. Which says, her Oprah-ness is really helpful."
Article continues below advertisement
The Entertainment Weekly slideshow also features photos of Pine and Reid—Reid looks like an adorable, perfect Meg Murray—if you wanna join me in nerding out more.
And oh: there's gonna be a trailer real soon.
Article continues below advertisement