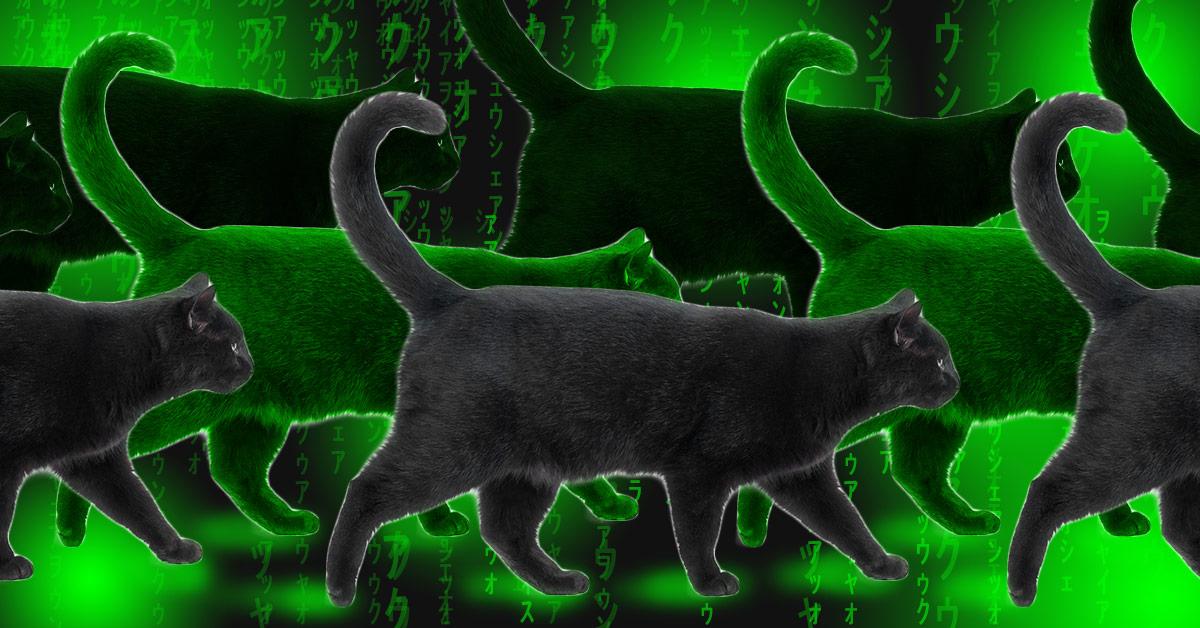 People Are Sharing Times They Experienced a 'Glitch in the Matrix,' So Prepare to Freak Out
OK, I believe in hauntings and supernatural stuff and paranormal activities and all that jazz, but these stories have surpassed even the insanity I've taken for granted. A recent AskReddit had people sharing times they experienced a "glitch in the matrix," a phrase used in the Matrix movie to describe the moment in which the characters discover they're living in a simulation. We compiled some of the best stories from there, and even mined r/Glitch_in_the_Matrix to bring you some tales that'll for sure give you goosebumps.
Scroll down, disbelievers, and you'll be sure to question the reality you've become comfortable with all these years.
Article continues below advertisement
1. This meant-to-be love story.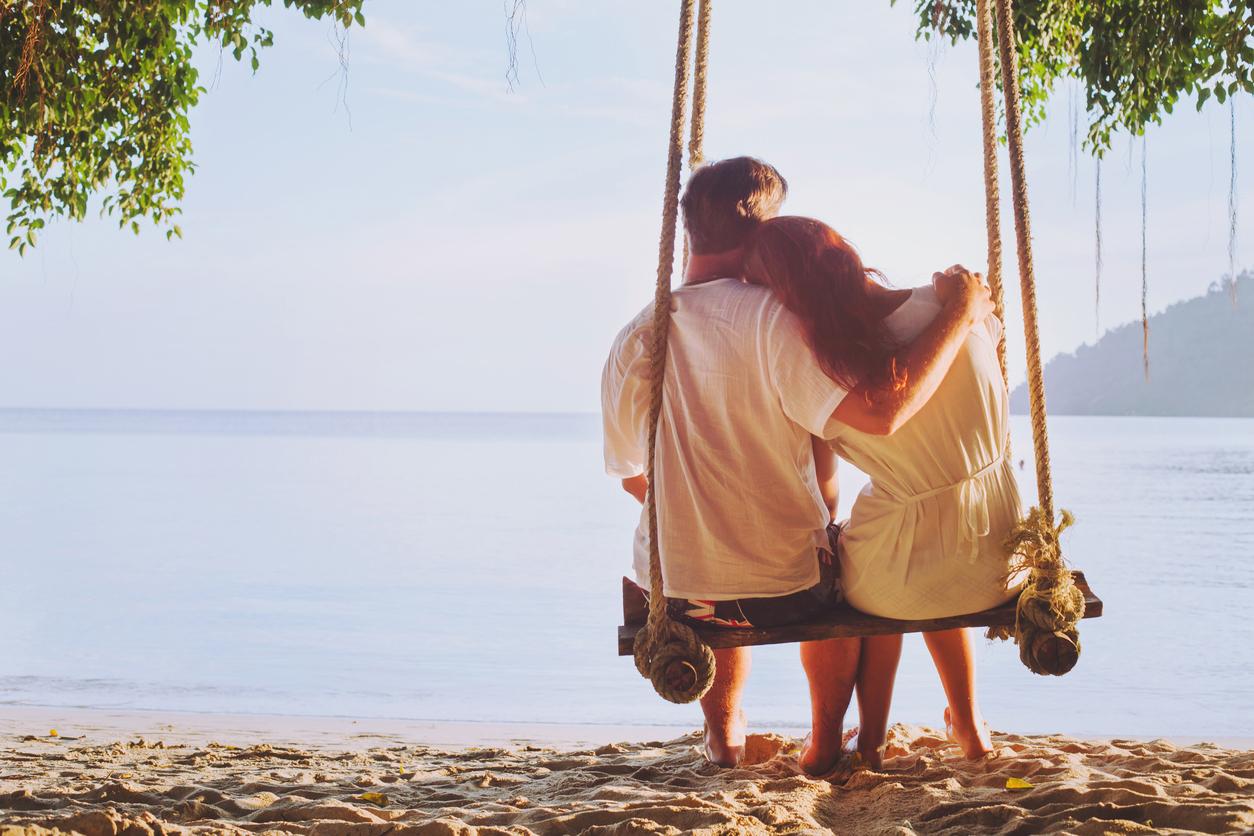 My mom has some friends that I've known my whole life. They're her age. Mom was single so they used to babysit me sometimes. I went over to their apartment for Halloween when I was 4 and they took me trick or treating around their apartment complex.
Fast forward 27 years. I'm married to a girl I met in college, who had been born in the city I was raised in but almost immediately moved away, was less than a year old. She'd lived in other parts of our large metro (DFW) and the LA area growing up. She's heard my mom and I mention these family friends occasionally but never met them.
Wife and I throw a Christmas party to celebrate our new house, my mom asks if she can invite said friends so I said of course! They arrive and we get to chatting, they ask about my wife's unusual maiden name and if she knew people who have the same first names as her parents. These family friends of ours were her parents' neighbors (as in share a wall, literally the only other door on the second floor of the same building) at the time my now wife was born. I'm 3 years, 9 months older than my wife. Our family friends neighbors had an 8 month old infant when I went trick-or-treating at their house. I met my future wife as an infant out of total happenstance before not 'meeting' her for another 18+ years.
2. This guy who died and got a second chance.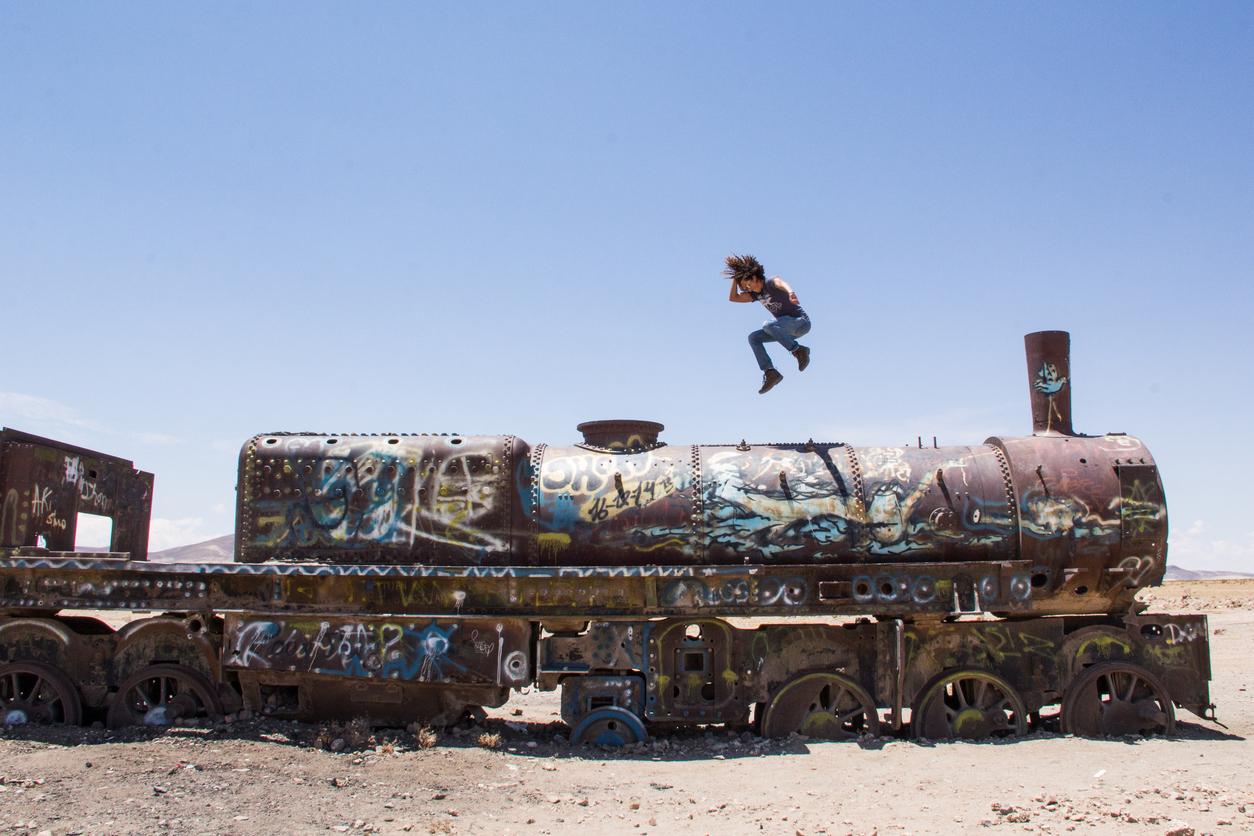 September 2015 — I was a freshman who had just entered high school two weeks prior. Already school was weighing down on me, and I'd been continuing a habit I had of going on walks to clear my mind. On this day, I'd been walking around a pond near my house. There's a trail that goes around the pond, and then the trail leads up to a set of abandoned train tracks on the other side, which sit about 15 feet above the path and pond below.
After walking the circle, I was crossing the train tracks when I decided I wanted some ice cream. The fastest way to get to the ice cream shop was to take the path below the train tracks, but there isn't any way to cross the pond without going all the way back around, and being 14 years old, I decided that I could just jump from the tracks onto the path below and keep walking. Looking down from above, it didn't seem to be that far of a jump, so that's what I did.
The next thing I remember after that was being half-conscious in an ambulance. Everything was extremely blurry and the paramedics sounded slightly panicked. I wasn't able to move either of my legs, so I think they were both broken. This scene continued on for a few minutes, until we arrived at the hospital and I was wheeled into the emergency room on a stretcher. I only had a few minutes in emerg before I eventually lost all consciousness, and that was the last thing I saw.
After I'd been unconscious for what felt like about an hour, I opened my eyes and I was on the ground. I'd just hit the ground after jumping, but this time I was fully conscious. I hadn't noticed this before I jumped, but there had been a car parked watching me (I think they thought I was attempting suicide, but it probably looked that way), and the people in it had jumped out and called an ambulance for me. The ambulance ride had been the exact same as it was 'the first time,' and I was put into the same emergency room that I had 'died' in before. The only difference between the two events were that I was fully conscious this time, and my injuries were much more minor. I was discharged from the hospital the same night, with only stitches in my lip, a slightly fractured jaw and a mild concussion.
For a while after this, I assumed that the first scenario had just been a weirdly coincidental dream that I'd had while I was unconscious, so I didn't consider it anything abnormal. It wasn't until a few weeks after, when my mom told me that the people who had helped me said that I had been conscious the entire time — I hadn't been knocked out after hitting the ground or anything. So, that entire scenario managed to happen in the few seconds it took for me to hit the ground, while I was still conscious.
Article continues below advertisement
3. Grandparents are always experiencing crazy things.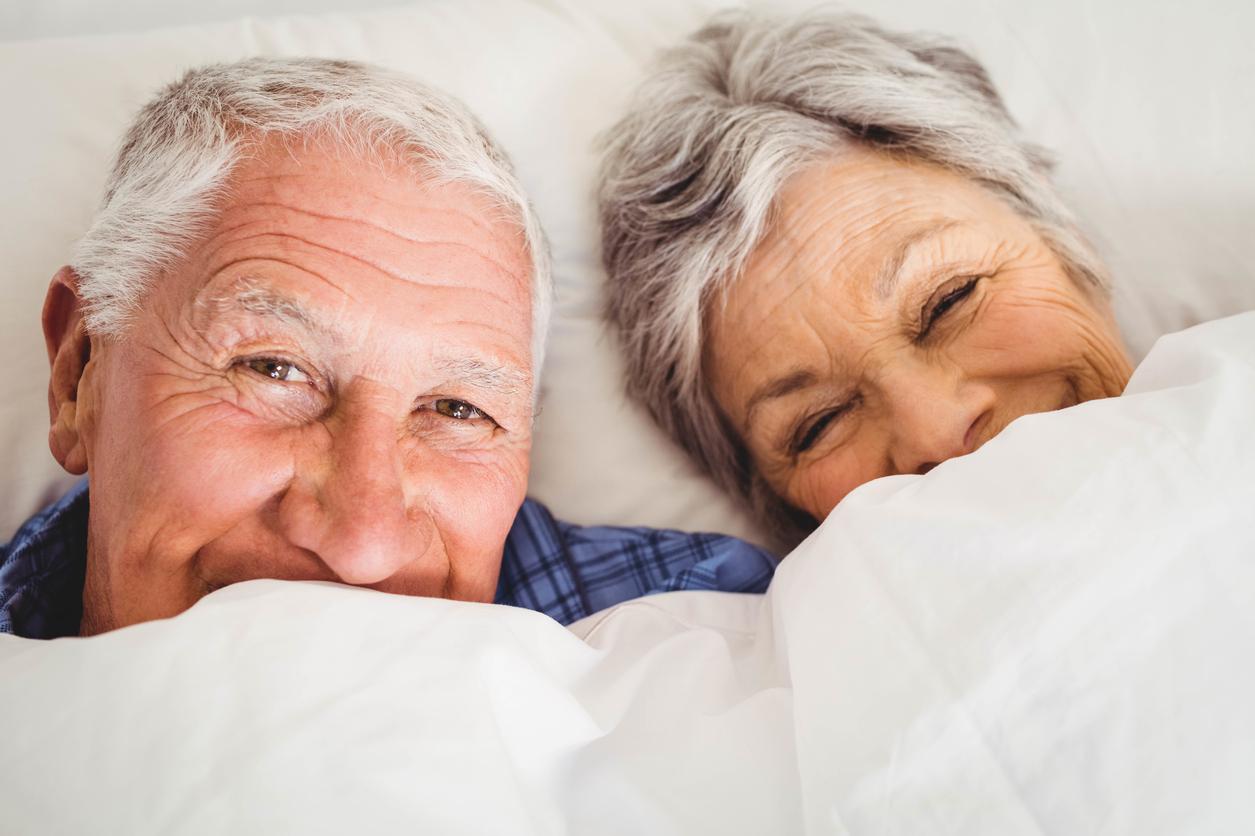 I only vaguely remember the incident but, one night, very late both of my grandparents were woken up by a loud sound. My grandmother swore it was a shotgun. My grandpap said it was a car backfiring since there was no one nearby who would be shooting. We lived pretty much far from anyone, but near a highway. They bickered over it a bit then went back to bed. About 15 minutes or so later the phone rang. It was my aunt. Her husband had been shot with a shotgun by a neighbor just 20 minutes before. The thing is they lived seven states away.
- Taddare
Article continues below advertisement
4. Dumped by a girlfriend who was ... never his girlfriend?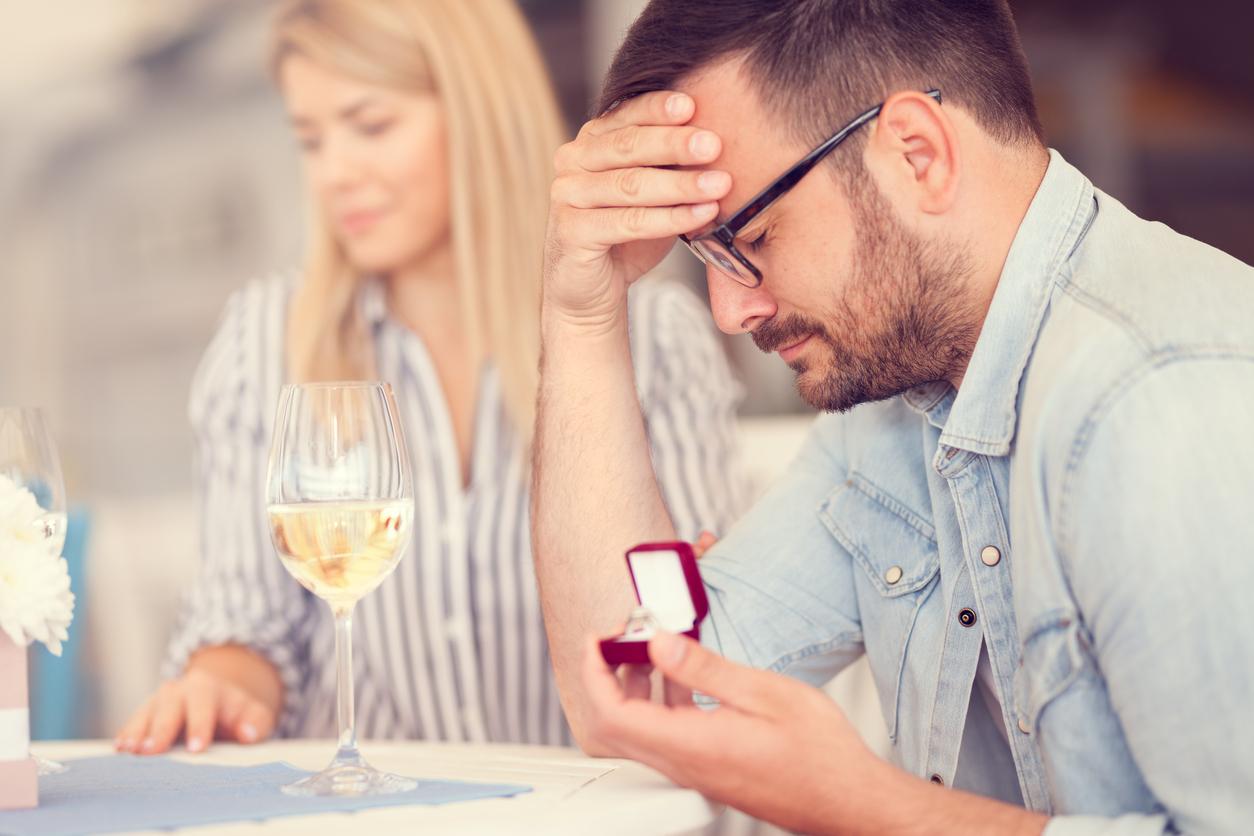 So I guess a little context is in order. My girlfriend and I had been together about a year at the time, never had big problems, we are both pretty relaxed people. Never have had a big fight, never had trust issues, the whole shenanigan.
So one day I was out in front of my apartment building smoking a cigarette, this was before we lived together. I had seen her the night before, had a nice dinner, gone out to a bar, then gone to my place, after which she took a taxi home. So as I'm standing out in front of my apartment building, she pulls up in a taxi. I wasn't expecting her, and was pleasantly surprised to see her. I put out my cigarette, smiled and walked up saying something like "Hey, what are you doing here?" (in a very friendly way).
She scours at me, and slaps me square across the jaw. Obviously I'm dumbfounded, and at a loss for words so I just kind of looked at her. She never said anything, just barged past me into the building.
I followed her up to my apartment, asking her what was happening the whole way, she goes into my apartment, grabs her bag and some of her stuff she left there, throws a few things at me, breaking a glass or two and knocking down a bunch of stuff on a shelf. She calls me a pig, says she knows everything, and that I've broken her heart. I'm trying to figure out what's going on obviously, and she stops on her way out when I touch her sleeve, glares at me again and slaps me. She tells me something like "I hope I never see you again" and walks out. I followed her to the street and she got in her cab, and drove off. The street was pretty empty, this was maybe 8-9 a.m., and I watch her drive off. At this point I'm just lost for words, scared and sad.
Then, as I'm watching the cab drive away, someone hugs me around my waist from behind. I turn around, and its her, in running clothes (she was wearing heels and a leather jacket before), and I went completely pale. She said "hi" in her usual happy-go-lucky tone, then noticed my look and said "what's wrong".
I spun around, no taxi. It had literally driven away five seconds earlier, no way it could've turned in that time, and all the lights were red. I didn't say anything to her, just ran upstairs. Her bag was gone, things were still broken, my door still wide open. So then I told her.
We were both monumentally confused, there's no way I could have mixed her up with someone else, and she's an only child. We had security check the cameras, and sure enough, Me following a girl to my apartment. The angles weren't great, and the film wasn't great quality, but it was pretty easy to see me and my face, but hers was always hard to make out looked a hell of a lot like her, but never a clear shot.
No way it was the same girl.
Still creeps me the f--k out, and we don't talk about it.
Article continues below advertisement
5. Telling your friend you had a dream about them dying can have shocking consequences.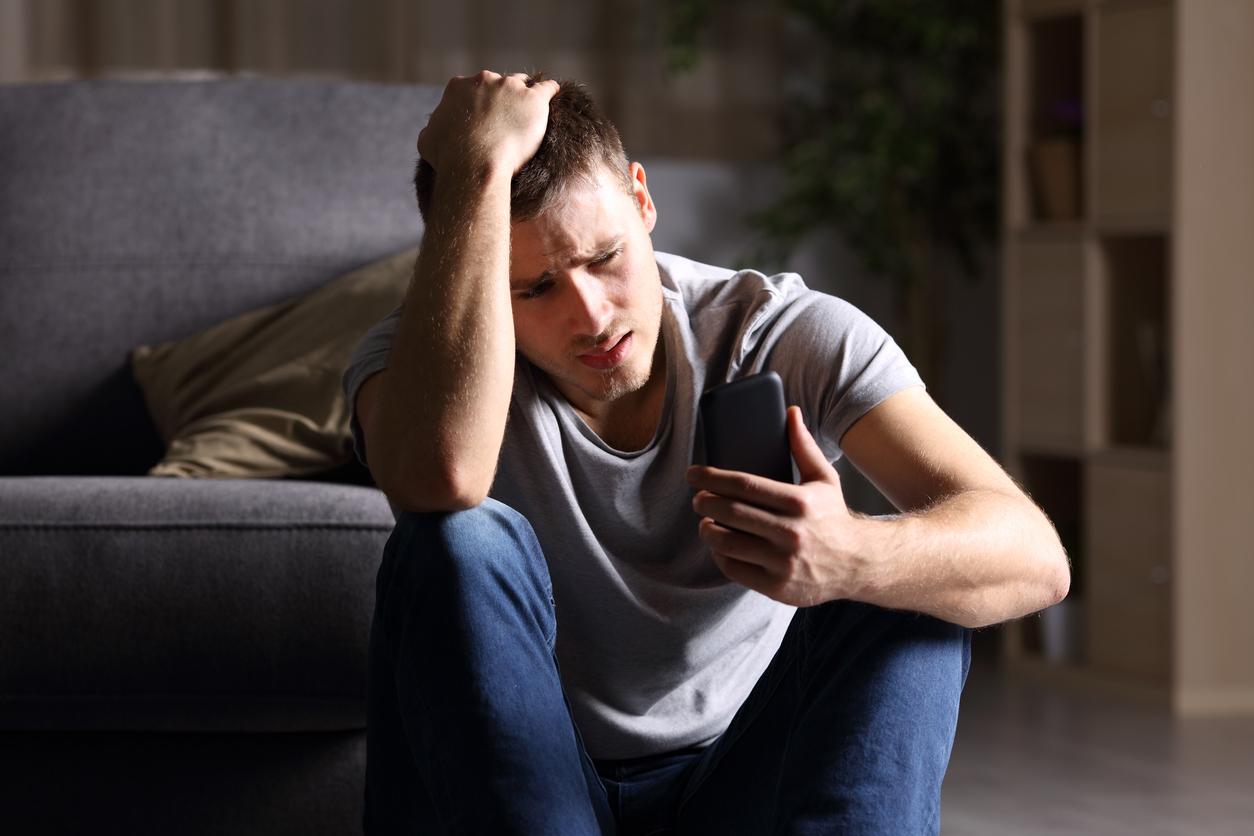 This has been playing on my mind for years now. I had a very realistic dream about a friend of mine when we were both 19. In that dream, he died and we were sitting [against] a brick wall talking and he was telling me that sometimes our time is up and to make the most of it and giving me some advice. I woke up the next morning and was freaked out so I called him and told him about it. He laughed and said "that would suck" but reassured me that he was fine and not going anywhere.
Two days later I had a call from his parents to say he had suddenly died in his sleep. The last time I spoke to him was when I called him after my dream.
Article continues below advertisement
6. This employee got to work and learned he had called himself in sick hours earlier.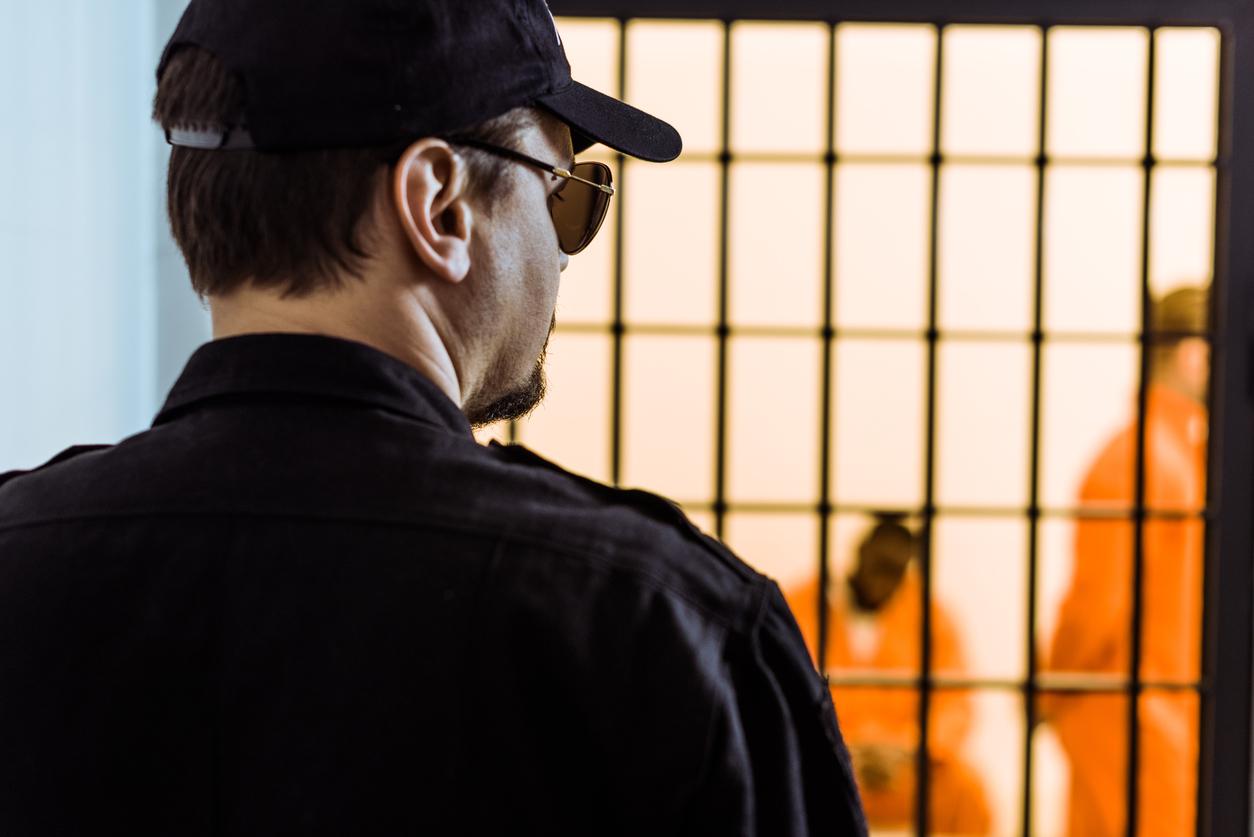 [This] happened in early 2000 when I was working at a juvenile detention center in a small town in Oklahoma as a corrections officer. I was working nights at the time and went to work at nine p.m.
This one night when I arrived for work my supervisor looked confused and asked me what I was doing there. I said "I work tonight." And he said "But they said you called in a few hours ago saying that you were sick." I was a bit confused and said "It must have been someone else and they got the message wrong.".
After everyone else showed up for work that night it was a bit more weird, but we carried on as usual and assigned everyone their places for the night; I went to work in the control room where I usually work. The control room is the center of the prison that has direct control over the cameras, doors, phones and everything. After I relieved the guard on duty and settled in for the night, I looked at the message that said I called in. It said that I had called at 6:50 and said that I had gotten sick while out cleaning up after the storm. There had been a storm the night before and it was a bit bad, but not anything that I had to go out to clean up. It was truly weird.
The supervisor came into the control about that time. He was also a friend of mine outside work and we started talking about it, and how odd it was. I decided to call my wife at home and tell her about it while he was still sitting there. I picked up the phone and dialed. After two rings a man picked up the phone and with a raspy voice said "Hello?". I did not know what to say for a few seconds. I looked at the phone to make sure I dialed the right number, and I had. After a few seconds the person said "Hello?" again in the same raspy voice. I said "Hello. who is this?" "This is Taylor who is this?" the person said. My head started spinning because my name is Taylor also. I said in almost a scream "Where is Ann?". He said "Ann's in bed. Who is this?" I dropped the phone and told my supervisor to ring me out, I had to get home, and I took off towards the door. I could hear Dave pick up the phone behind me and say "Hello?" followed soon after by "What the f--k!" rather loudly.
I ran to my car and drove home faster then what was legal, my mind racing the entire time. I busted through the door and my wife was sitting watching t.v. and was shocked at me being home. I asked her who was there and she said no one has been here. After a rather long talk with my wife, I went to call the prison to tell them what was going on, but the phone was dead.
I went back to work and when I came in Dave was acting weird and asked me, "How the hell are you doing this?" He told me that when I left, he picked up the phone and the person on the other end sounded like me. He kinda freaked out and hung up the phone. A minute later as he could see my car leaving the parking lot, I had called back from home and asked what the f--k was going on. He said that I was a bit irate and said I was sick and did not feel like playing these games and was telling him to stop prank calling me and hung up. After convincing him I had no idea what was going on, we went back to work.
Later, I find out that the phone line for my area had been knocked down the night before by the storm. This is absolutely the strangest thing that has ever happened to me.
Article continues below advertisement
7. Dogs are so much better at communicating than humans.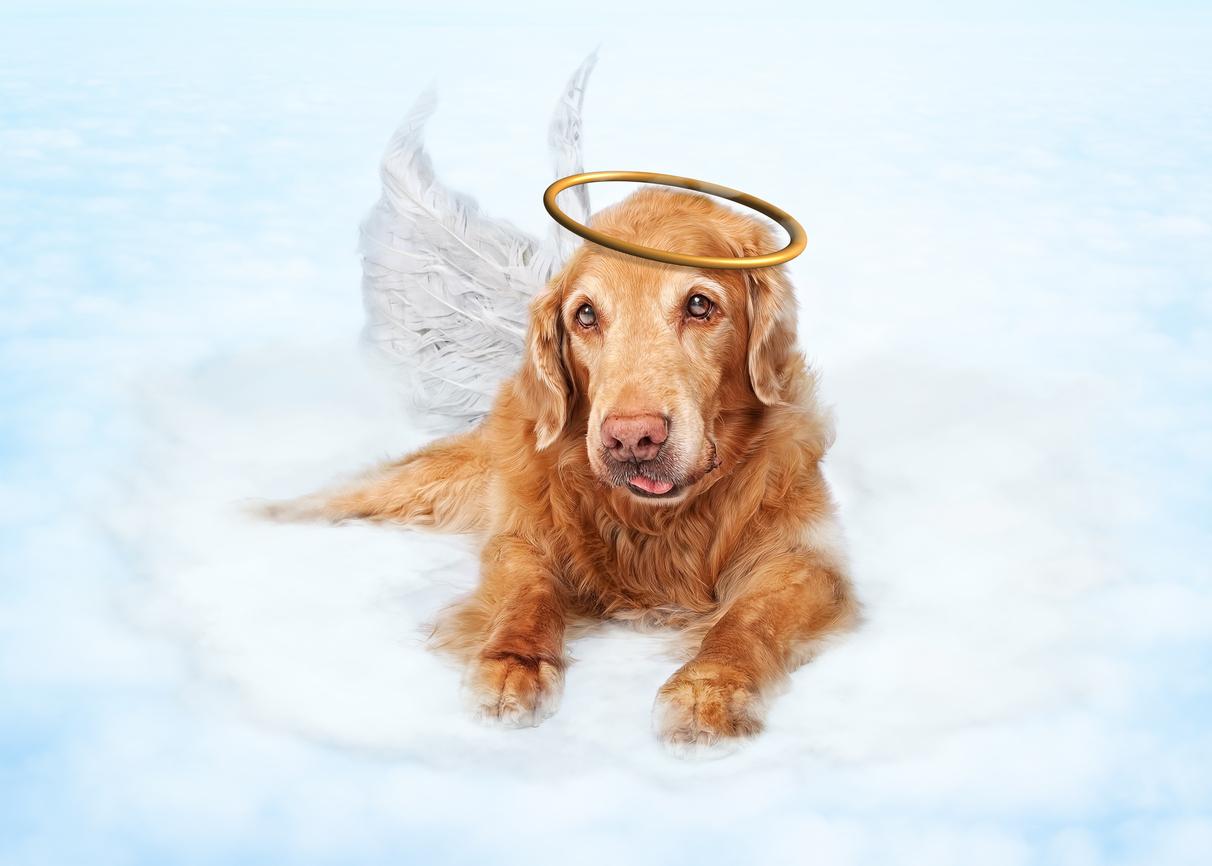 My dog was sick and the only vet was two hours drive from my house in the mountains so I had to leave him overnight... The vet assured me he would be OK and not to worry...I went home to bed around 4 a.m. I woke up and saw my dog at the foot of my bed just staring at me...I jumped out if bed and he was gone...I immediately called the veterinary office (it was a 24 hour vet) when the night shift girl answered I said my dog is dead I just saw him...she asked me my dog's name ...then told me she had just checked his kennel 30 minutes ago and he was fine...I asked her to check again...she came back to the phone a few minutes later and said...you're right, he's dead...
- gazotte
Article continues below advertisement
8. Lost four hours of his life, but the girlfriend did too.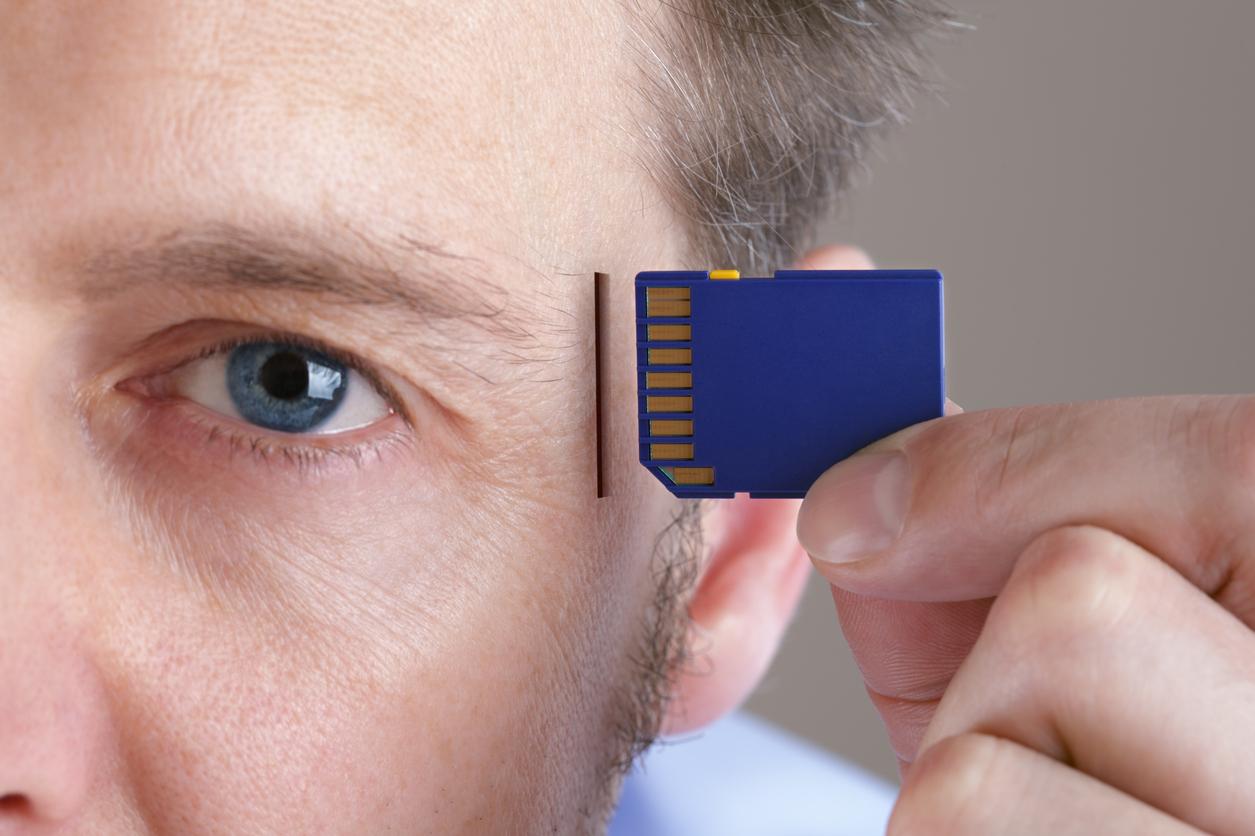 Eight years ago, I was living in a two-bedroom apartment by myself with two cats. I had a girlfriend (who I will name Elsa for this story) who lived 45 minutes away, on her college campus. Most weekends, she would drive into town and stay at my place until she had class again on Monday.
We did regular things, as we didn't get to see much of each other. We liked to spend time alone together, watching movies, playing games, or the like. Please keep in mind that neither of us were drug or alcohol users, as I have a good job I can't risk losing, and she just simply never cared for intoxicants. Nor were either of us on any medication.
So here's the scene. It's Saturday night, 11 p.m. Elsa and I are sitting on the couch, watching a movie (I can't remember which). We are dressed, sober, and alert, as we slept in that morning and had plenty of sleep. We are chatting, laughing, talking. The TV is illuminating our immediate area, and I kept the light on in the kitchen to provide some ambient light for the living room as well. My cats are asleep in their favorite chair, all is well. Everybody is safe and comfortable.
Suddenly, without any kind of warning or inkling, the 'Jump,' as I have come to call it, happened.
You know when you're watching dialogue in a movie, and they're using two cameras to film? When they switch from camera to camera to capture the one speaking, it is seamless? With no clipping, interruption, fading, or transition effects? It was that sudden.
We were having a good time together in the living room when, in an instant, I found myself sitting on the foot of my bed, clothes removed, in the dark. For about one half of a second, a million thoughts entered my mind. Had something fallen off the wall and hit my head? Did I have a seizure? Was I dreaming the whole time? Where is Elsa?
Then the scary part.
I turn to my right, and Elsa is also sitting on the foot of the bed next to me, clothes removed. Her eyes are the size of golf balls and she's trembling. I realize I am as well.
I try to speak and ask her if something happened, but I'm so frightened. I only stutter. After looking around the room and realizing we are alive, she managed to ask me what happened. I didn't want to answer, in case it was just me, and I didn't want to come off as nuts. I just looked at her.
After a pause, she started asking me again if I had turned off the lights, or removed our clothes, or if I knew what was going on.
I didn't. Neither of us had experienced grogginess or confusion before the event. Furthermore, we didn't experience any sensations other than fear and confusion after it. No aches or pains, no bumps bruises or cuts.
I reach for my phone to call my mom and see if a doctor would be appropriate. I notice that it is not 11pm anymore. Now it's 3 a.m. In that sudden instant, that instantaneous change of scene, four hours had passed. Everything in the house had been turned off, and we had been stripped.
We went to the ER, as my mom's fear was a gas leak. No signs of toxins or injury were found on either of us. Elsa made an appt for a cat scan, which also came back as expected.
I explored possibilities like a gas leak, poisoned consumer goods like our soda or fast food, neurological malfunctions, and more. But the one thing that always bothered me was the fact that Elsa and I lost, and acquired the time at the exact same instants, four hours apart. Neither of us witnessed anything that the other didn't. And there were no lingering effects.
For weeks, I kept bringing it up with her, just hoping one of us would remember something. I browsed forums from all types of sites searching for answers. Every time I brought it up, Elsa would get scared at the memory, and beg me to just let it go. I couldn't.
Article continues below advertisement
9. Reincarnation is real??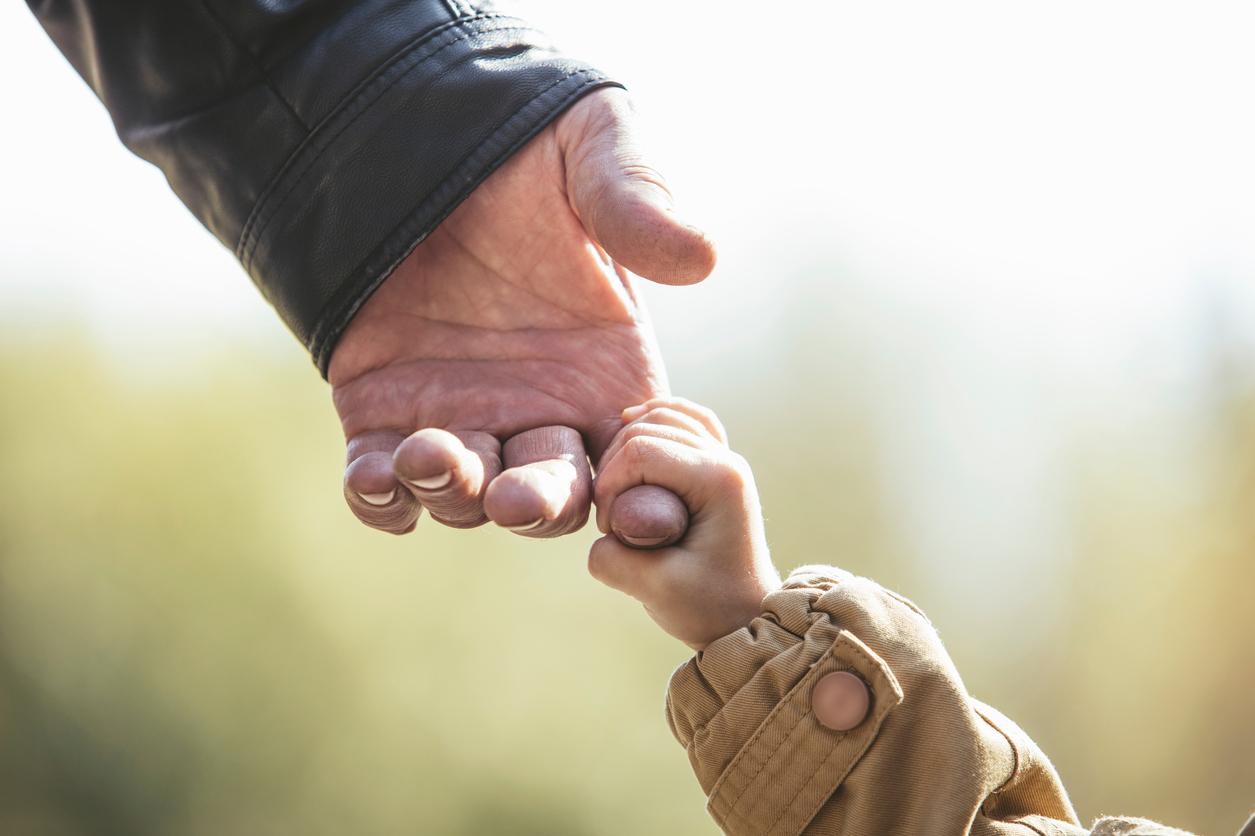 I was born the same day my grandfather died. I've always been known to be extremely identical to him, even though we have zero biological connection to each other (mom's stepfather). Apparently when I was younger, about 5, my family was talking about him and passed around a picture (I had never seen a picture of him before). I point him out and say, "Oh I know him, I saw him on the way down." Mom says her heart froze. And while I'm known, like my grandpa, to be clever and sarcastic and mess around, I sincerely don't think that was my intention when I was 5.
Article continues below advertisement
10. And finally, this day at the sandwich shop that took a REALLY unexpected turn.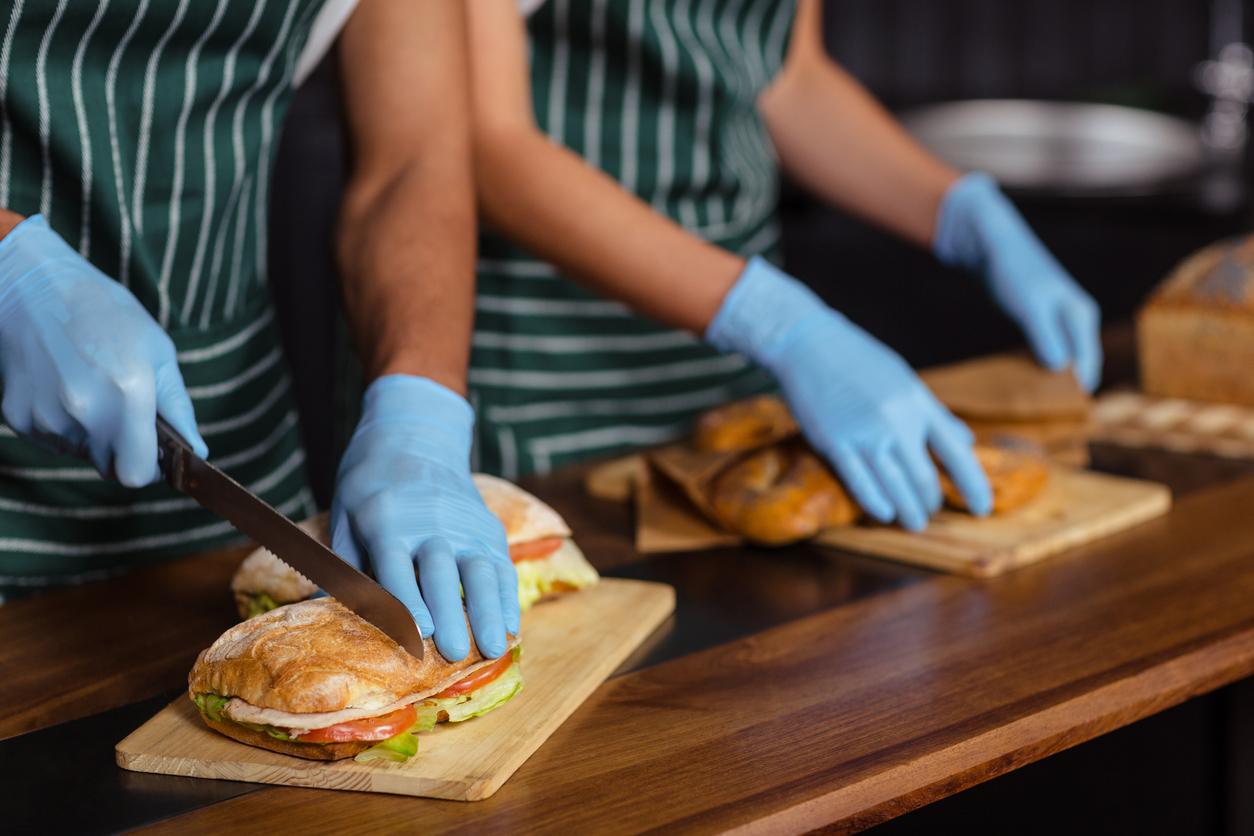 I know a fair amount of these stories are feasible to explain and are basic coincidences at most, but hear me out. This may be long, but I was thoroughly disturbed last night at work, and it seems like a glitch for me to have even found this subreddit the day after my experience. Let me just say that I am known to be a pretty observant guy. All my friends and family who know me even slightly well are aware that I notice everything. It is pretty hard to slip something past me. Not to say I'm proud, or a cocky a--hole or anything, but it's just a little background into me before you read this long story. Thank you.
I have worked at this sandwich joint for over a year and a half. We run a tight knit crew. I am a good employee, in good standing with the owner and manager, and I am a little bit of a night crew manager myself. The restaurant itself is very slow, as we tend to receive maybe 20-30 customers within my entire 6-7 hour closing shift. This means that I naturally tend to start conversations with customers. I like to figure out where people work their day jobs, where they went to college, how their lives are, and all that stuff.
About a week or so ago, this man came in. I would say early 30s, dark hair, dark features. Sweatpants, a Nike sweatshirt and hood up. It was late at night, say 9:30ish, and I was ready to close this bad boy up and get home, but had another half hour to kill. So I said screw it, let's start a conversation with this guy. Maybe his dad is like a congressman or something cool, maybe I'll learn something from him.
Holy hell, this guy was creepy as s--t. He wouldn't meet my direct eye-line. He would talk to me by looking above, or between my eyes. He kept his left hand tucked in the back of his pants' waistline. I realize that sentence is a bit hard to visualize, but the best visual I can give is like when people tuck a gun on the back of their pants...it was like he was clutching a gun. He kept his hand there the entire time. He was looking nervous and reluctant, as most people who commit robberies do, and as the sandwich making process progressed, I was becoming more and more sure that I was about to be robbed. He asked for a ham sandwich on white bread. The way we lay the ham is pretty formulaic, but due to his creepy demeanor, I was admittedly feeling nervous. The eight slices of ham ended up being folded over at different ratios, laid on top of each other sloppily, and did not look like too appetizing of a sandwich. The man asked for Swiss cheese. The formula calls for four slices, so, as I ALWAYS do, I picked up a stack of the triangularly cut cheese and fan it all out in such a way where I can grab four and throw the rest back into the pile. I lay the cheese in a less than orderly fashion, and the sandwich is still clearly missing its picture perfectness that you see on TV. ----These details may seem irrelevant, but I just want you to know the gist of it, you'll see why.----- The man asked if I could toast his sandwich. This means that I would have to turn my back to him for a few seconds to throw it in the toaster.
I was running a lot of s--t through my mind, and I was not prepared to turn my back to him. This caused a mini-sort of panic, and I grabbed his sandwich and attempted to stand in such a way where I could keep my eye on him with my waist twisted enough to get the sandwich in the toasted, but still be looking at him. As you may have guessed...I dropped it. I dropped the sandwich. I made a basic attempt to catch it as it fell, you know? Kinda like flared my knee up and tried to use my waist as a sort of cushion to hold up my elbow to catch the sandwich, but to no avail. (I guess just imagine fumbling with your phone and the weird motions your body makes in attempt to catch it right as you realize you dropped it, you get the idea.)
I was panicing hardcore. SPLAT! In the few seconds before I looked up, I was bracing myself for a very angry creep staring at me. But he was gone. He had left. He vanished. I didn't even HEAR the squeak of the door, the footsteps, nothing. I ran outside, I looked left, looked right, looked left again, and no cars were driving away. No cars were even remotely parked close enough for him to be hiding in or behind. He was just gone. The sandwich was still on the ground, fallen faced down, one of the triangles of cheese landed in just perfect angular contrast with the tiles of the floor. Of the eight pieces of ham on the sandwich, six were left betwixt the bread and the floor, while two pieces flew off and landed adjacent to the cabinet on top of which the toaster is located.
Fast forward to last night. A man much older than the first comes in. I would say 60s, white hair, dark features, probably about 6'6". Was probably the "tall, dark and handsome" type dude in the 70s or something. Pretty nice man, up until he started ordering his sandwich. F--k, I just got chills typing that last sentence because I have no idea how to proceed with the story. It just gets unsettling for me.
He ended up asking for white bread. I started to carry on my casual conversation..."How's your night going sir? Just getting off work?" The man answered with a stern affirmative and offered no other information. Okay..clearly this guy didn't want to talk about anything other than his sandwich...weird. "What kinda sandwich for ya, sir?" "Ham."
Alright..pretty stern guy. No nonsense. Maybe he's like in the mafia or some shady sh-t and he got nervous when I asked about work, alright fine. Let me make your sandwich and you can get outta here man.
He then reaches behind his waist...IN THE EXACT SAME F--KING WAY THE FIRST GUY DID. I SWEAR TO GOD THE GESTURE AND MOTION WERE THE EXACT SAME SMOOTHNESS, TIMING, AND FORM. He kept his left hand there the exact same way the other man did about a week ago. THE SAME WAY. Everything started eerily coming back to me now. It was like the most jolting deja vu moment I had ever had, and I honestly thought it was just that, deja vu.
But wait, there's more. The way I ended up laying the ham looked very very familiar. The distance between each slice, the way each layer peeled off the stack in ratio to the next, the way the slices folded over. I can honestly swear to you that I was building the same f--king sandwich that I built just a week ago. I was having one of those moments where a bunch of s--t just passes through your mind all at once, and it's actually kind of surprising just how many thoughts you can have in such a short amount of time. But, I remember telling myself to take the risk, and just reach for the Swiss, because I just had the feeling.
"How did you know I wanted Swiss?" I was taken aback. HE ACTUALLY WANTED SWISS. How in the world do I pass it off as a lucky guess? Well, exactly how you would think!
"Lucky guess," I uttered as I let out a meager, pathetic little chuckle.
The man proceeded to say the most spine chilling thing I had ever heard. I read stories on reddit about paranormal or weird s--t happening to people...There's actually an AskReddit thread about it right now! I always see variations of the quote "chill down my spine" and have never really experienced that.
I f--king experienced that last night.
The man looks at me as if I told him I knew the winning lottery number for the next win. Very inquisitive look. VERY, VERY strong sense of passion in his words when he said this:
"No...seems like you've...done this before."
HE JUST CALLED OUT MY DEJA VU. He just confirmed that he was aware of my deja vu. At this point, the phrase time traveler just made its first entrance into my mind. I looked at him with the most ridiculously awe-struck impression. I sat there staring at him for a good five seconds before I laid the cheese. It was a surreal moment.
It was like the climax of this confrontation had already happened, but I still needed to lay the cheese and veggies, roll the sandwich up and then ring him in at the register. How much creepier is this gonna get? I just didn't get it. I picked up the cheese in the exact same way I always do, fan out the top four slices, and lay them down. I was looking down at the same sandwich I had built a week prior. I swear to you the cheese, the bread, the ham, everything was just uncannily similar.
I credit myself to be a rational dude, so at this point I was just calling it deja vu and trying not to feel disturbed. The man said "Just lettuce and mayo, no toast"
Hmm..phew, not toasted. THANK THE GOOD LORD. He didn't want it toasted, this f--king deja vu is over, and it's all just a coincidence right?
Well, some of you all may not know, but there is a thing called a hot food tax in some places, therefore when a sandwich is toasted, there is a button for hot food taxation and its something like 12 cents. So as a force of habit, I read the order back to the customer in this fashion:
"Alright sir, so a ham sandwich, not toasted, with a bag of chips and 2 cookies?"
He looked VERY concerned with why I mentioned it was not toasted.
"Hmm, why did you have to specify that it's not toasted?"
Then I explained to him what I said above, all about the hot food tax and blah blah, force of habit because if a sandwich is toasted, you repeat the order like "Alright a ham sandwich, toasted, with a chips and a drink" or something like that.
After explaining that to him, he was just like kinda inquisitive about it, nothing too weird. I didn't want to keep him any longer, so I took his card, swiped it, and could not wait for him to get the f--k out.
As he walked out the door, he looked back at me with the creepiest smile you can conceive in your reddity imaginations. He turns around, and says what I honestly do not think I will ever forget.
"Just to let you know, I didn't not toast the sandwich because of the tax, I'm not that much of a cheap bast-rd."
Okay, the guy is trying to lighten the mood right? Sweet, yeah I know he's not a cheap bastard, I mean, it's 12 cents. But he felt the need to tell me the real reason he didn't get it toasted.
"I just didn't want you to drop it." And just like that, he was gone.
HOLY S--T I HAVE CHILLS EVERYWHERE. This was without doubt the most spine chilling thing I have ever experienced.
I have no idea what I experienced but if you actually took the time to read all this, please tell me if this is a legit glitch in the matrix.
I'm going to go with yes, AND this is the craziest story — fiction or non- — that I've heard in a very, very long time.