This Instagram Fitness Trend Is Nicknamed 'Alien Yoga' And It Will Terrify You
A new trend on Instagram to show how fit you are is something straight out of a horror movie.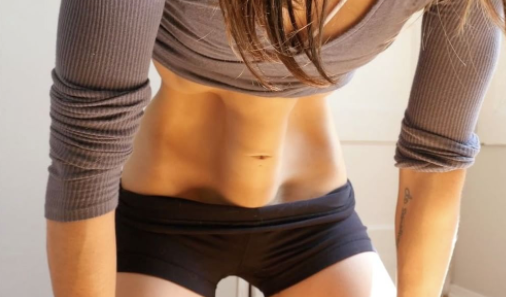 Think flexible yogis are sexy? Well, did you know they can apparently do something with their stomachs that's out of a freakin' horror movie? It's pretty gross -- and weird but we're not sure who or what spurred people to start doing this but it's taken Instagram by storm.
Article continues below advertisement
It's called Nauli, but it's apparently gotten the nickname "Alien Yoga," according to the Independent. And you can see why with the way they suck in their guts:
Article continues below advertisement
The move supposedly helps massage internal organs, strengthening the core and aiding digestion. But it also looks like simply a fun way to scare people! We're a bit skeptical but it seems like it may have it's merits. The technique has become huge on the social media platform with tons of people showing them pulling off the alien yoga move to our creepy delight.
Article continues below advertisement
To do the move, you apparently first exhale, pushing your stomach out, according to Yoga Journal. While holding your breath, you then pull your abs up toward the chest. Then you isolate your abs and roll them from side to side. "This Nauli is the crown of Hatha practices," says a translation of The Hatha Yoga Pradipika. "It kindles a weak gastric fire, restores the digestion, always brings happiness, and dries up all defects and diseases." Some big claims.
Though modern, Western versions of yoga usually don't teach the move, in some classical Yoga classes nauli is one of the first things you learn, according to nauli.org. It's, um, easier said than done. Yoga Journal recommends learning the move from an experienced teacher, especially in order to avoid injuries. Sounds scary.
Article continues below advertisement
What do you think? Next time you're at yoga see if you teacher knows it. Maybe you can can try out this alien technique.