Domino's Pizza Employees Responded To An Armed Robber By Themselves
By Jaime Lutz
Now if you worked a minimum wage job somewhere shelling pizzas to a bunch of stoners and college students, you probably wouldn't think too highly of humanity. So the second someone strolled into your eating establishment waving a gun around and demanding corporate's money, you'd probably just stand back and let them take whatever they wanted. The headache wouldn't be worth the bullets. But these workers weren't having it.
Canadian Domino's Pizza employees responded to an armed robbery by fighting back in a truly insane encounter that was captured on video. Watch over at CBC Toronto and tip your local pizza guy extra.
It's wild, of course, but if you're working at a store during an armed robbery you shouldn't try the same thing. "Let's face it, we're just talking about money in a store that's insured," said Const. David Hopkinson to CBC News. "Had they not gotten hold of the gun and someone had been shot, we'd be talking about how completely senseless this was."
By the time police arrived at the scene, however, Harish Karan and three other Domino's employees had pinned their would-be assailant to the ground.
Karan said that he tackled the robber as soon as his back was turned. "I was just waiting for a chance," Karan said. "Acting on instinct."
I'm just saying, are we sure these guys aren't secretly the Teenage Mutant Ninja Turtles?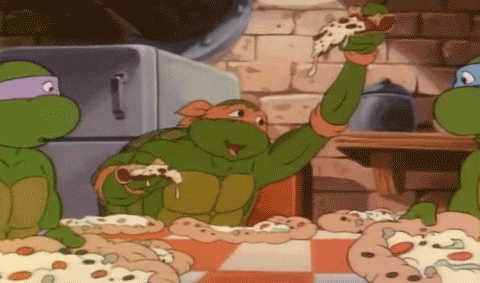 Let's just be thankful that this group of employees are using their powers for good and are electing to defend our right to a safe pizza purchasing experience instead of savagely thrashing people who don't tip properly. I mean tipping a small amount is always a crumby thing to do, but you don't deserve to get beaten for it. You hear that any disgruntles pizza employees? My friend didn't mean it, he was just born cheap. [h/t Boing Boing]
Next Article
More From Distractify
.

Entertainment

From 'Pretty Woman' to 'E.T.,' these movies originally had no "happily ever afters."