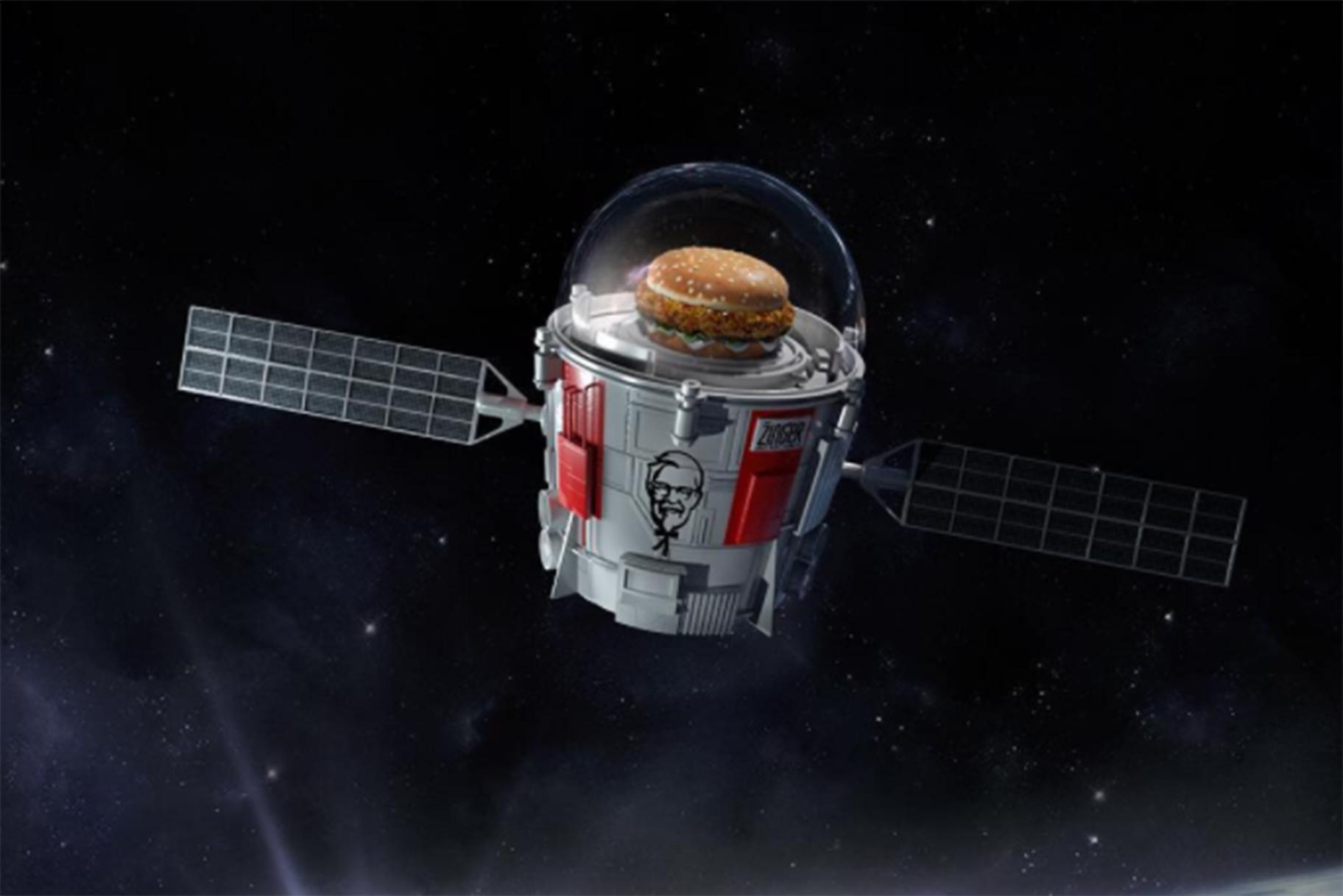 KFC Is Officially Launching A Chicken Sandwich Into Space
In what I personally think must be the most elaborate advertising campaign ever, KFC is launching a Zinger chicken sandwich up into space, in case any aliens want to try earthling fast food.
Article continues below advertisement
"We're excited to be the ones pushing spicy, crispy chicken sandwich space travel forward," Kevin Hochman, KFC U.S. president, said in a statement.
Article continues below advertisement
The sandwich's flight will last four days and sail through the stratosphere, at about seven to 30 miles above the earth's surface. And though it all seems silly to some, the company is doing this in part to support World View, a private space travel company. "When we were first contacted by KFC to send a Zinger into space, we obviously thought it was quite funny," said Jane Poynter, World View CEO, via email to Mashable.
"But we quickly realized this was a great opportunity for us to publicly demonstrate our breakthrough Stratollite technology to a large audience while simultaneously financing a significant portion of the vehicle's development."
Article continues below advertisement
The June 21st flight will be broadcast live online, if you want to see fried chicken history unfold before your eyes.
Article continues below advertisement
"We're going to learn a lot about long-duration stratospheric flight, while at the same time developing and testing some core systems capabilities that we've never had before," Poynter said.
"For example, this is the first time we'll be testing our solar power system, which is the on-board, regenerative power system that will allow the Stratollite vehicle to ultimately fly for months at a time without interruption. We're also developing and testing a real-time HD video downlink system, among other critical systems improvements."
Eventually, World View wants to send tourists into space, they told Mashable. So in that way, the sandwich really is a pioneer.
Article continues below advertisement
What do you think of this publicity stunt?