Fans Are Officially Freaking Out Over The New 'Star Wars' Poster
There are a lot of feelings swirling right now about Star Wars: The Last Jedi movie. It is likely Carrie Fisher's last appearance on film as Princess Leia, unless they filmed some extra scenes for the future, or resurrect her with CGI (please no). With every new drop of info released, fans rise to the surface in a rabid frenzy.
But this new poster is absolutely worth freaking out about:
Article continues below advertisement
Carrie Fisher is the heart of this poster, as fans were quick to note. Emotions ran high, Easter eggs were hunted out, and possible plot points discovered:
Article continues below advertisement
Article continues below advertisement
Article continues below advertisement
Article continues below advertisement
So, is Luke really in the "Vader position"? Will we see him go bad, as the prophecy foretold? Or will Leia save them all? AH, I can't wait!
Article continues below advertisement
The Last Jedi is part of a new trilogy of films announced after Disney acquired Lucasfilm in 2012. It is being produced by Lucasfilm President Kathleen Kennedy and Ram Bergman, with J. J. Abrams, who directed Force Awakens, as an executive producer. John Williams, composer for the previous films, has also returned to compose the score.
Fans have also been freaking out about the latest addition to the fauna of Star Wars - Porgs.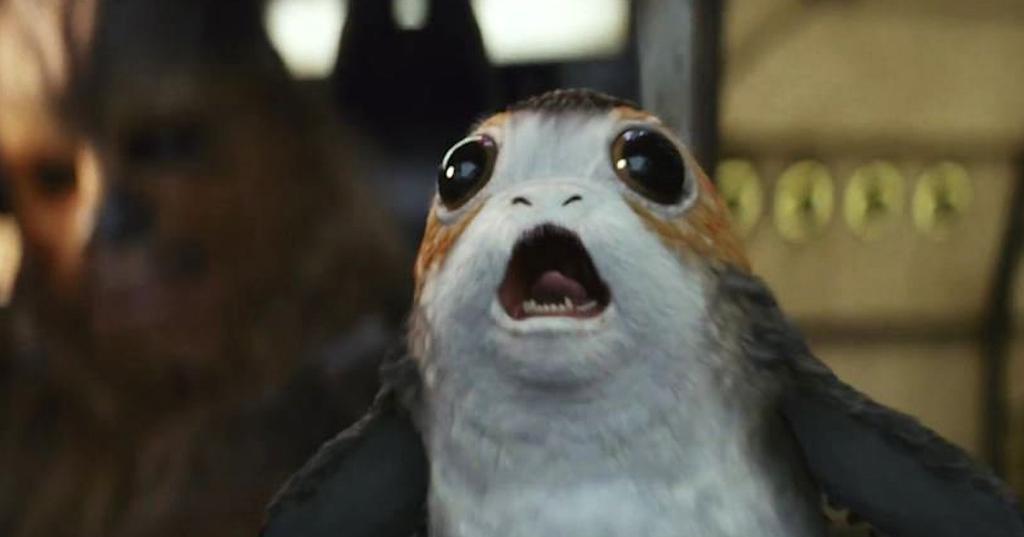 In an interview with StarWars.com, creature concept designer Jake Lunt Davies reveals that the Porgs were only invented to cover up the actual adorable puffins that were present on Skellig Michael, the Irish Island on which the Luke Skywalker scenes were shot.
The island is a wildlife preserve for hundreds of the birds, and by law, crew members of Star Wars: The Last Jedihad to leave the puffins undisturbed and couldn't move them out of the way for key scenes.
"From what I gathered, Rian, in a positive spin on this, was looking at how can he work with this," explains Davies. "You can't remove them. You physically can't get rid of them. And digitally removing them is an issue and a lot of work, so let's just roll with it, play with it. And so I think he thought, 'Well, that's great, let's have our own indigenous species.'"
The final design for Porgs stemmed from Rian Johnson's vague request for "puffin people," which he interpreted as "so cute Lisa Frank will be pissed she didn't invent it first."