Chrissy Teigen And John Legend's Relationship Is Far From Perfect, But That's Why It Works
Chrissy Teigen and John Legend's relationship is far from perfect — and that's not a bad thing! In fact, that's why they work.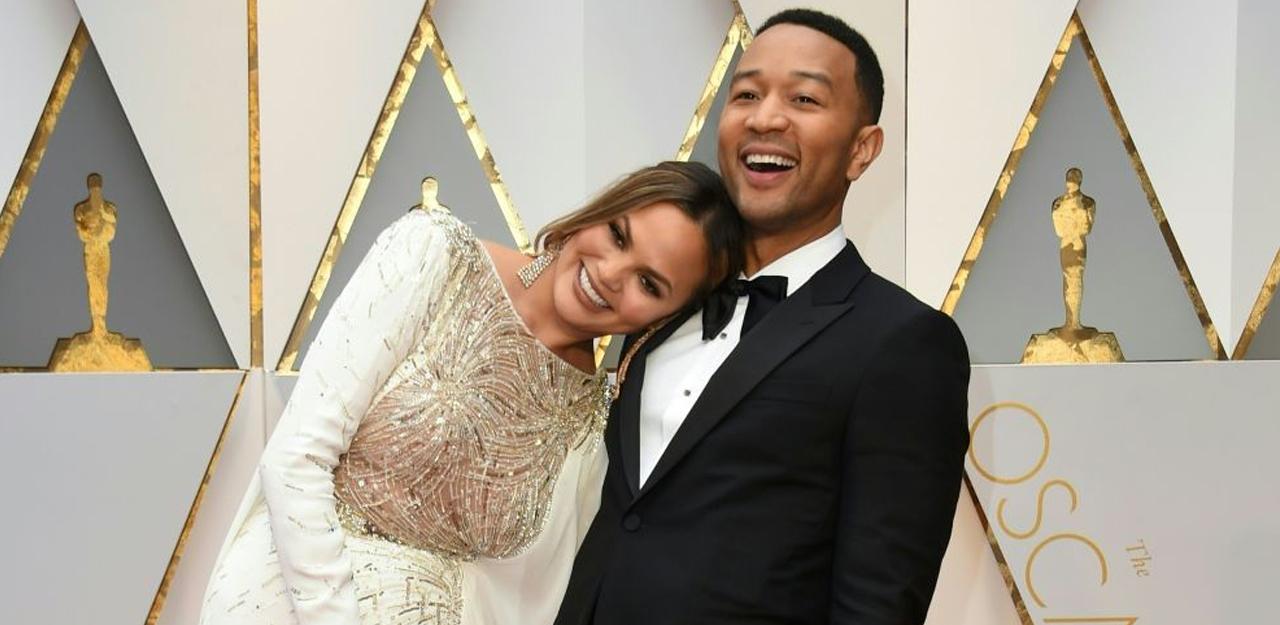 Everyone likes to go on and on about how Chrissy Teigen and John Legend are "#relationshipgoals," and honestly, the over-the-top fawning can be a little much. As much as we love them and enjoy laughing at their hilarious Twitter moments, the couple is far from perfect — and that's not a bad thing! Instead of continuing the farce that all relationships are perfect fairytale romances, it's time to debunk the myth. And even John agrees.
Article continues below advertisement
"I don't want to present myself as the 'perfect spouse' and I don't want to present our relationship as the 'perfect relationship' because I don't think anybody meets that definition," he told Cosmopolitan. "I think it's too much pressure to put on anyone. However, I don't mind being known as somebody who's devoted to their wife. I am devoted to Chrissy."
Can I get a slow clap? But in case you're still not getting it, here are eight reasons why Chrissy and John's relationship is perfectly imperfect.
It wasn't love at first sight.
Article continues below advertisement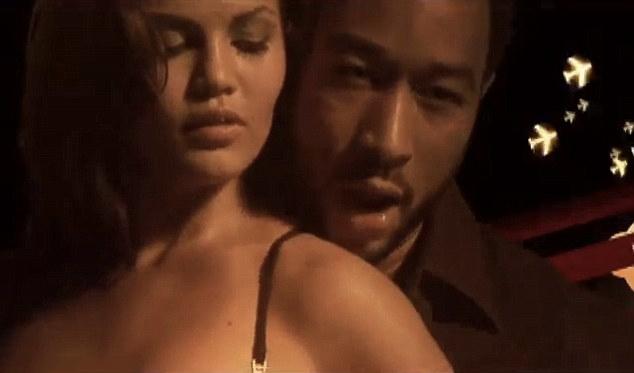 Chrissy and John both met in 2006 on the set of his music video for "Stereo." The two spent most of the day grinding on each other, then they went back to a hotel where they ate In-N-Out burgers and hooked up. Not exactly romantic.
"We did the music video, we were together for like 12 hours," she told Wendy Williams in 2014. "We spent the entire day together, me in my underwear and him in a full suit, and I went to go say goodbye to him, to his hotel and we didn't ever say goodbye that night."
Article continues below advertisement
Although the two exchanged numbers and obviously kept in touch, their first date (if you can even call it that) was far from the fairytale romance their fans assumed.
John wasn't even that interested at first.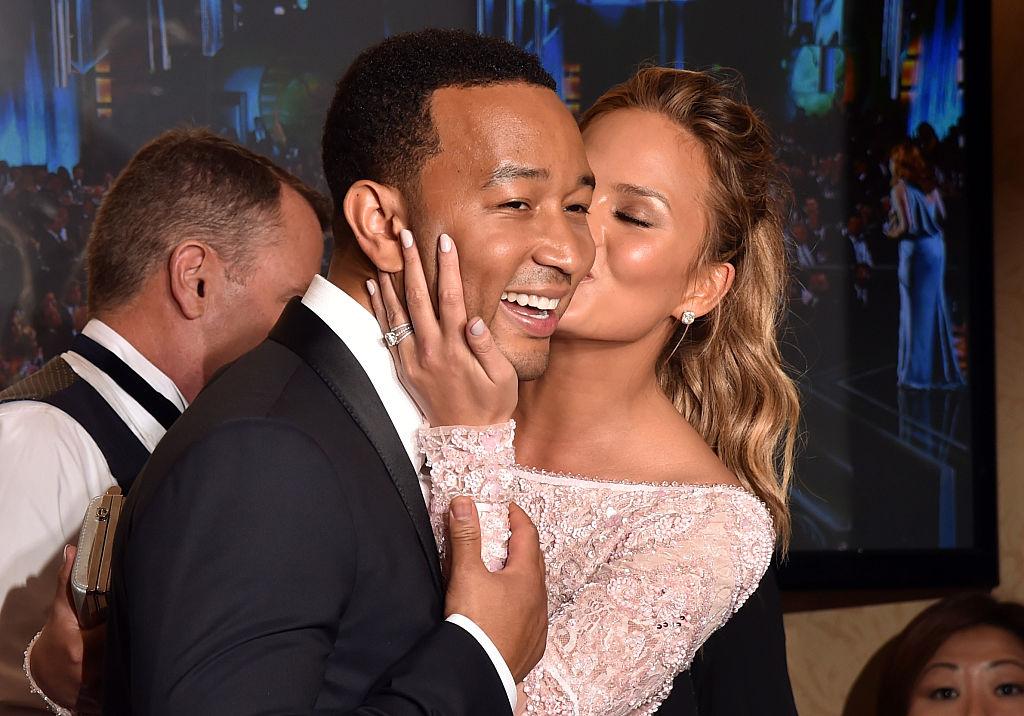 Article continues below advertisement
Sure Chrissy is a gorgeous model with a snarky sense of humor, but John wasn't smitten right away. Their romance built over time.
"I wasn't like, 'This is the woman I'm going to marry' from day one," John told Los Angeles Confidential in 2014. "For me, I'm the kind of person who needs to grow into that feeling. It was probably a couple of years in when I could already see us being together forever."
As for Chrissy, she had to wait in the sidelines for John to come to his senses.
"I let him be himself for a while," she explained to Cosmopolitan. "The worst thing you can do is try to lock someone like that down early on, then have them think, 'There's so much more out there.' I played it cool for a long time. Never once did I ask, 'What are we?' Marriage was never my goal, because I've never been very traditional. I was just happy to be with him."
Fortunately, Chrissy eventually won him over with her trademark sense of humor.
Article continues below advertisement
"I fell in love with her over the phone because she is good with those 140 characters," John told ET in 2016. "[At the beginning] we were texting a lot, and I started to see her sense of humor. We would talk on the phone, and I started to fall in love with how engaging and witty and funny she is."
He tried to break up with her.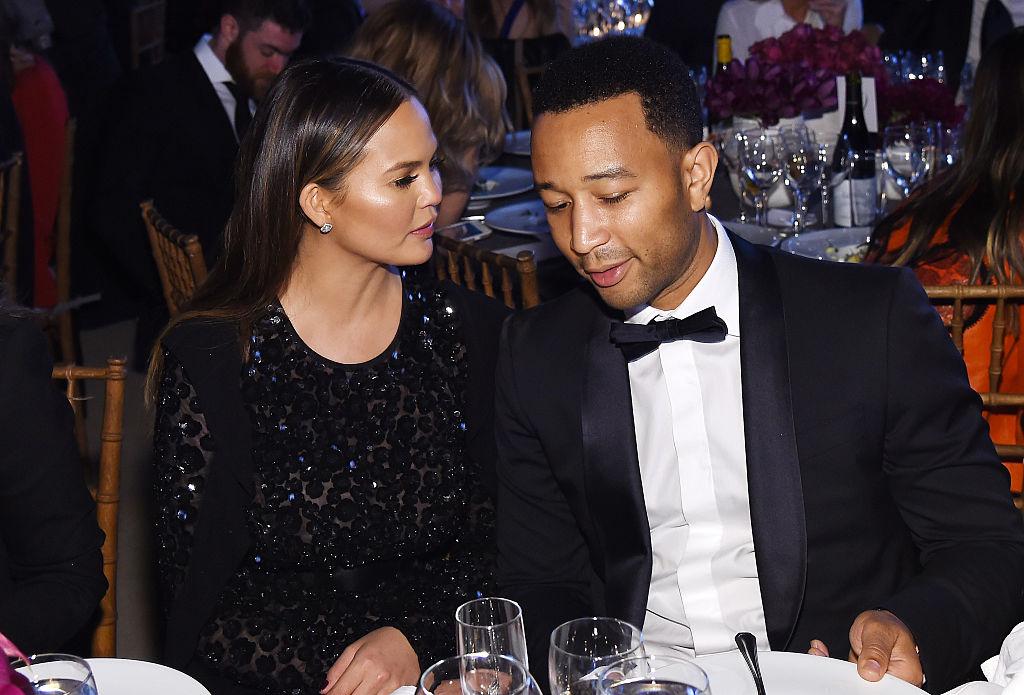 Article continues below advertisement
Chrissy must have the patience of saint because, after waiting for John to make their relationship official, he later had the audacity to try to break up with her.
"I was on tour with him and he'd gotten sick," Chrissy revealed to Cosmo. "He was feeling really bummed and stressed out. He was like, 'I can't be in a relationship right now.' That lasted for one day. Literally, a day. I knew it came from a place other than us not working. It was the stress of him having to maybe cancel a show, and he had never been in a real relationship—or so he says now. I always joke, 'Remember when you tried to break up with me?' He's like, 'Yes, sorry. Big mistake.'"
Chrissy had problems with alcohol.
Back in 2017, Chrissy revealed that she struggled with drinking too much. At one point it got so out of hand, she had to go to a wellness retreat in Bali to work on her sobriety.
Article continues below advertisement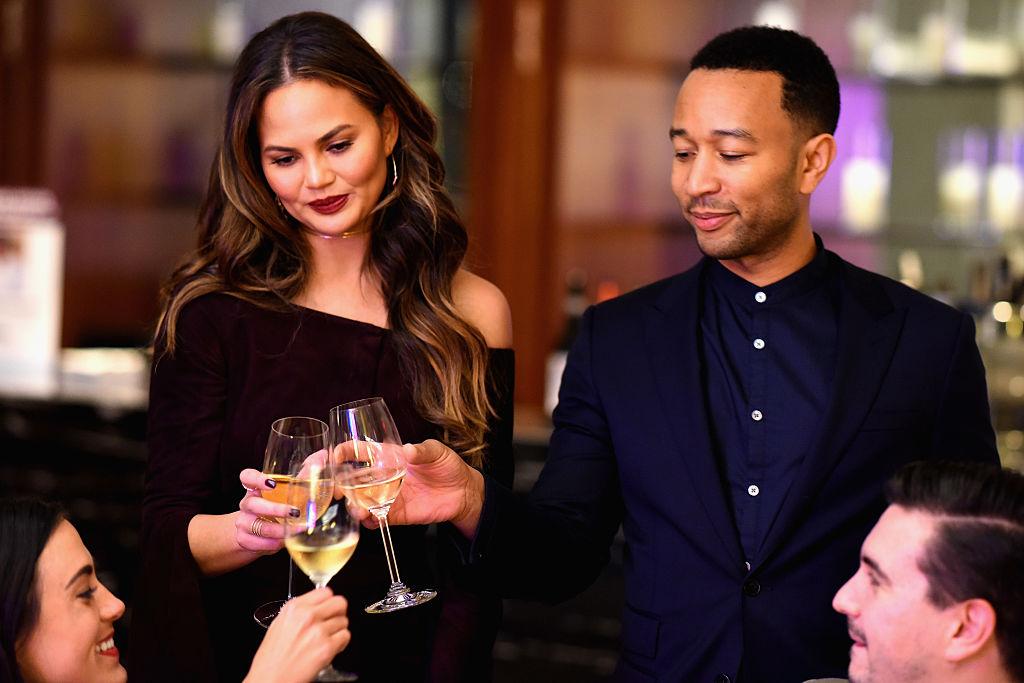 "I got used to being in hair and makeup and having a glass of wine," she told Cosmo. "Then that glass of wine would carry over into me having one before the awards show. And then a bunch at the awards show. And then I felt bad for making kind of an ass of myself to people that I really respected. And that feeling, there's just nothing like that. You feel horrible. It's not a good look for me, for John, for anybody."
Although alcoholism can take a toll on any relationship, John stuck by Chrissy's side and supported her.
Article continues below advertisement
"When she was thinking about how she wanted to drink less, we talked about it," he told Cosmo. "I just want to support her. I want her to be happy and to live the fullest, most awesome life she can, and I want us to do it together."
They fight all the time.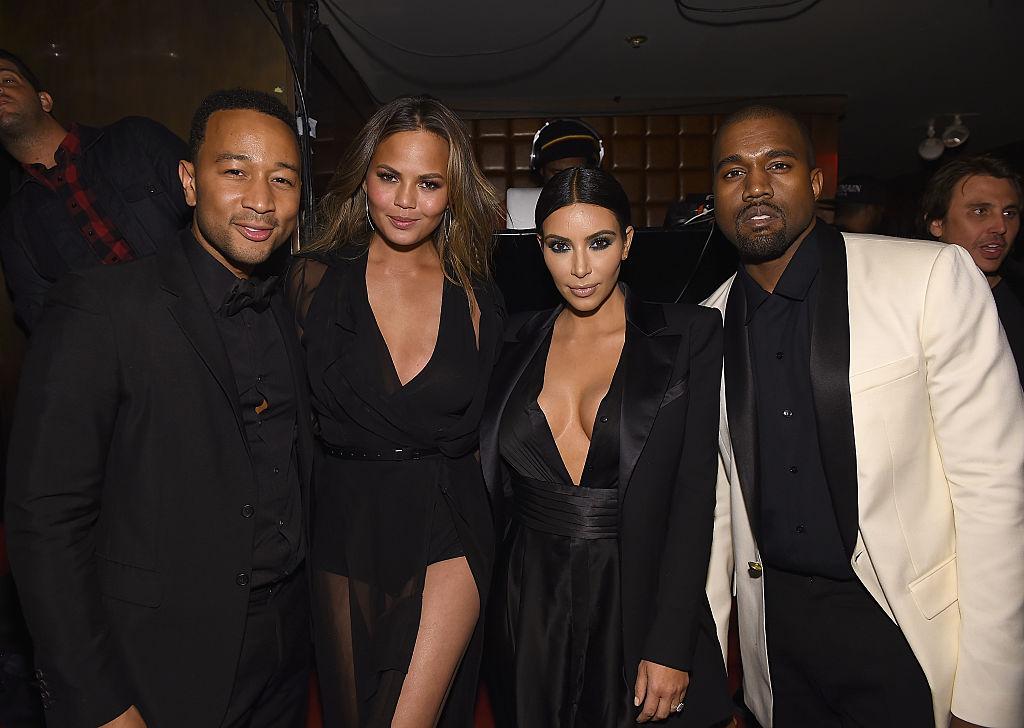 Article continues below advertisement
Although the Internet gushes over their cutesy moments, like John taking off Chrissy's jewelry or their PDA selfies together, they actually fight just like any other couple.
"Chrissy and I bicker about the normal things, like, 'When will you be home from work?'" John told Cosmo. "I [also] look at my phone too much… Twitter, Instagram, texting. She occasionally tells me off for that."
Chrissy even admitted that they got into a huge argument at Kim Kardashian and Kanye West's wedding.
"John and I got in THE biggest fight that you have ever seen in your whole life," Chrissy revealed to Kim in a video. "[It] came from alcohol. You know when you think everything's about you? I was like, 'We ruined the wedding and everyone noticed,' and everyone's like, 'No, not really, nobody noticed,' oh my gosh."
Article continues below advertisement
Chrissy added, "This was before [the first dance] cause I remember standing with [Kim's] mom and being so mad at him and everyone was like, 'He's so amazing, isn't he amazing?' and I was like, 'NO!'"
They have to deal with cheating rumors.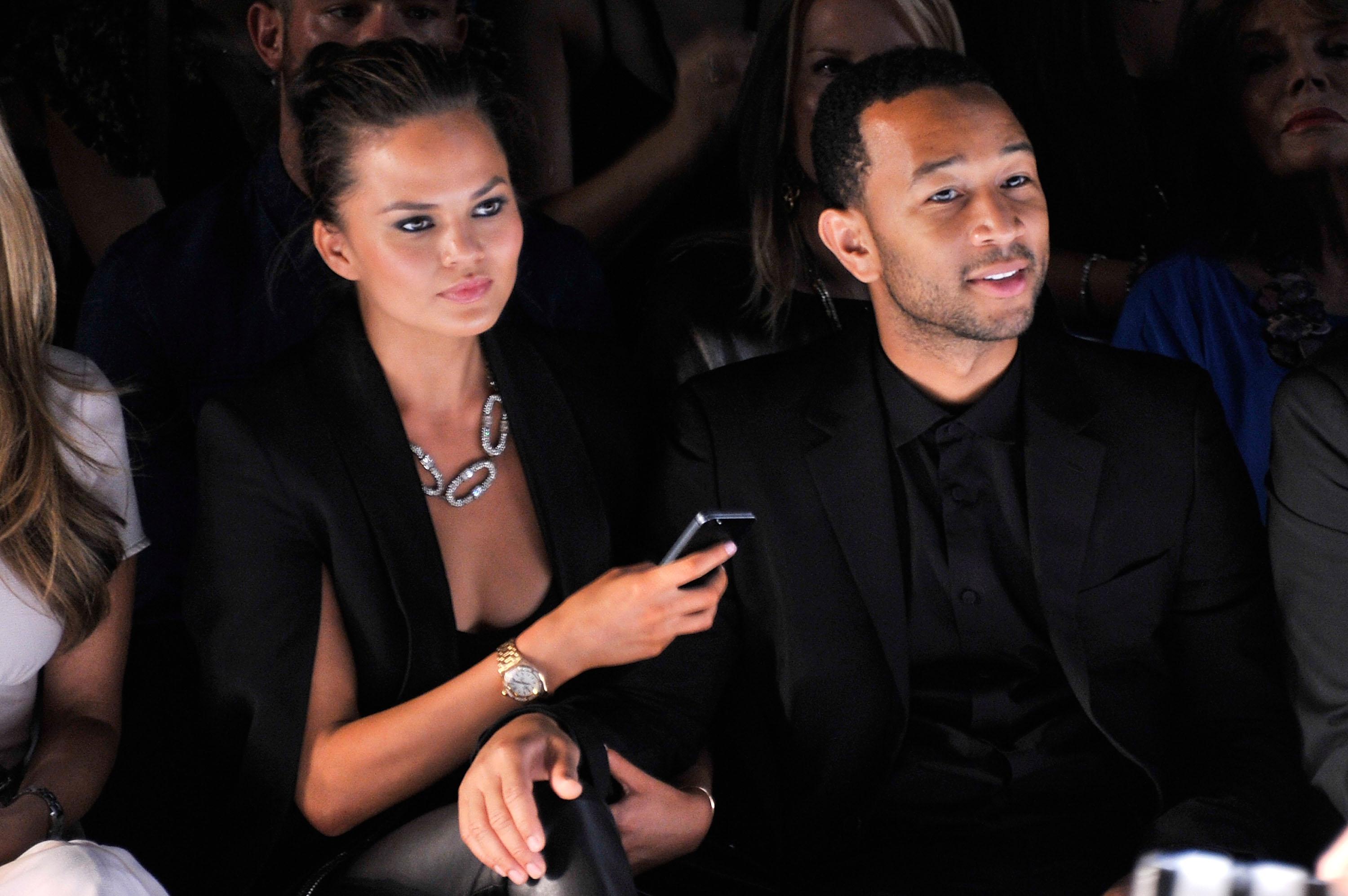 Article continues below advertisement
In 2013, Page Six reported that John was spotted making out with another woman while at a restaurant. Chrissy was furious with the claims and went on an angry Twitter rant about it.
"Just read John cheated on me and in the uber-credible Post," she wrote. "I'm just heartbroken as it's definitely not typical post bulls--t."
She later added, "The @nypost is normally so kind to me. And I am normally not the one to use the term s--t rag so I guess we're both a little off today."
When cheating rumors were ignited again by In Touch in 2017, Chrissy once again took to the internet. "Oh in touch go f--k yourselves, you exclusively dumb pieces of trash," she wrote on Instagram.
Although the reports were just rumors, public cheating allegations can take a toll on even healthy relationships.
Article continues below advertisement
Chrissy struggled with fertility.
After tying the knot, the newlyweds didn't immediately start having children. After being questioned about it by fans, Chrissy finally opened up about her struggle with fertility.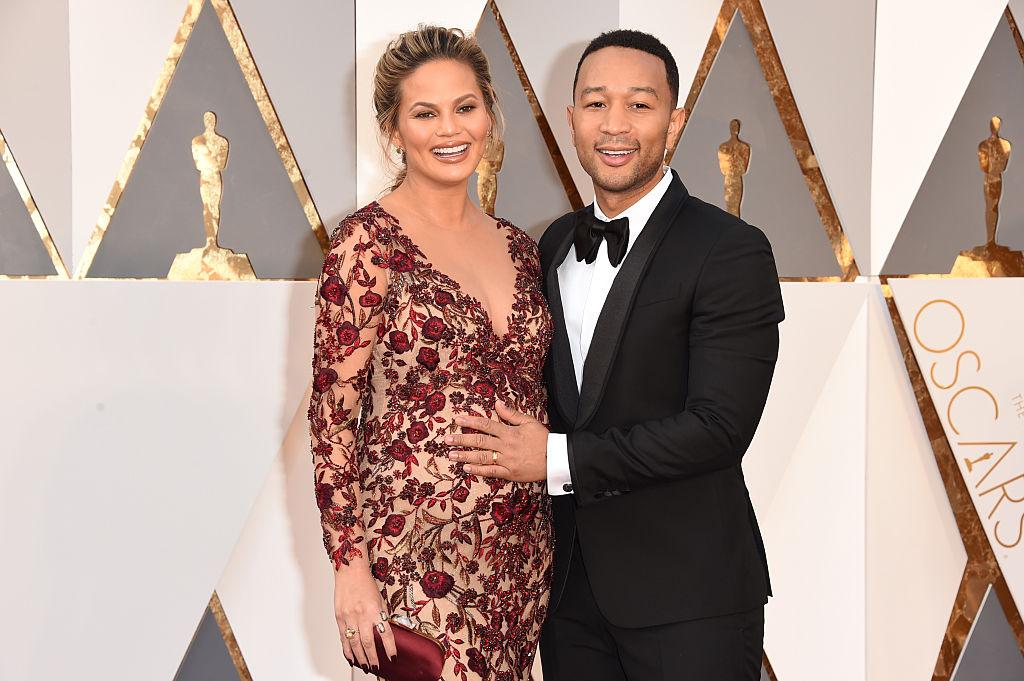 Article continues below advertisement
"I will say, honestly, John and I are having trouble," she confessed on her talk show. "We would have kids five, six years ago if it'd happened. But my gosh, it's been a process!"
Fortunately, the couple worked through the issue together and are now proud parents of two kids, Luna and Miles.
"Having a baby is a big challenge for a couple, and going through that together strengthens your bond because if you make it through [having a child], you know you can make it through anything," John told Cosmo. "I think it's especially difficult when you can't conceive naturally. You want to feel like everything's working properly and want everything to be perfect, but sometimes it's not."
Article continues below advertisement
Chrissy struggled with postpartum depression.
After giving birth to Luna, things still weren't perfect. Chrissy, like many new moms, suffered from severe depression after giving birth.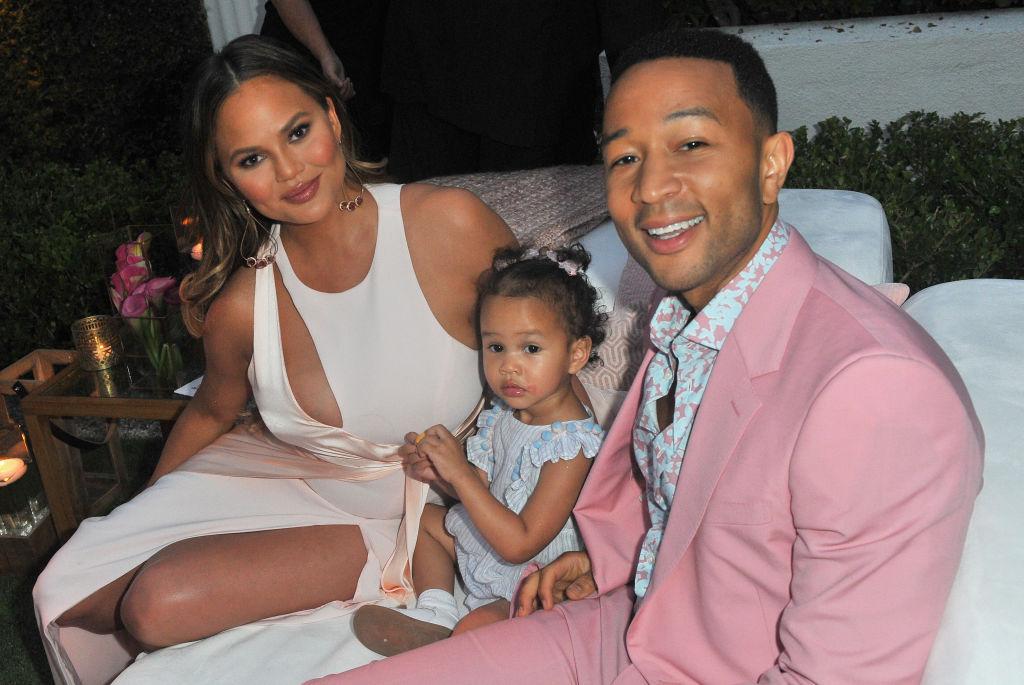 Article continues below advertisement
"Most days were spent on the exact same spot on the couch and rarely would I muster up the energy to make it upstairs for bed," she described in an essay for Glamour. "John would sleep on the couch with me, sometimes four nights in a row. I started keeping robes and comfy clothes in the pantry so I wouldn't have to go upstairs when John went to work. There was a lot of spontaneous crying."
Although it caused a slight strain on the relationship, John used little gestures to show his support.
"When I was having a good day, he would go to Medieval Times with me and put on the crazy period hat!" she wrote. "He sees how much my eyes light up when he does that stuff, and he knows that's what I need. I know he must look over at times and think, 'My God, get it together.' But he has never made me feel that way."
And isn't that what perfectly non-perfect relationships are built on?