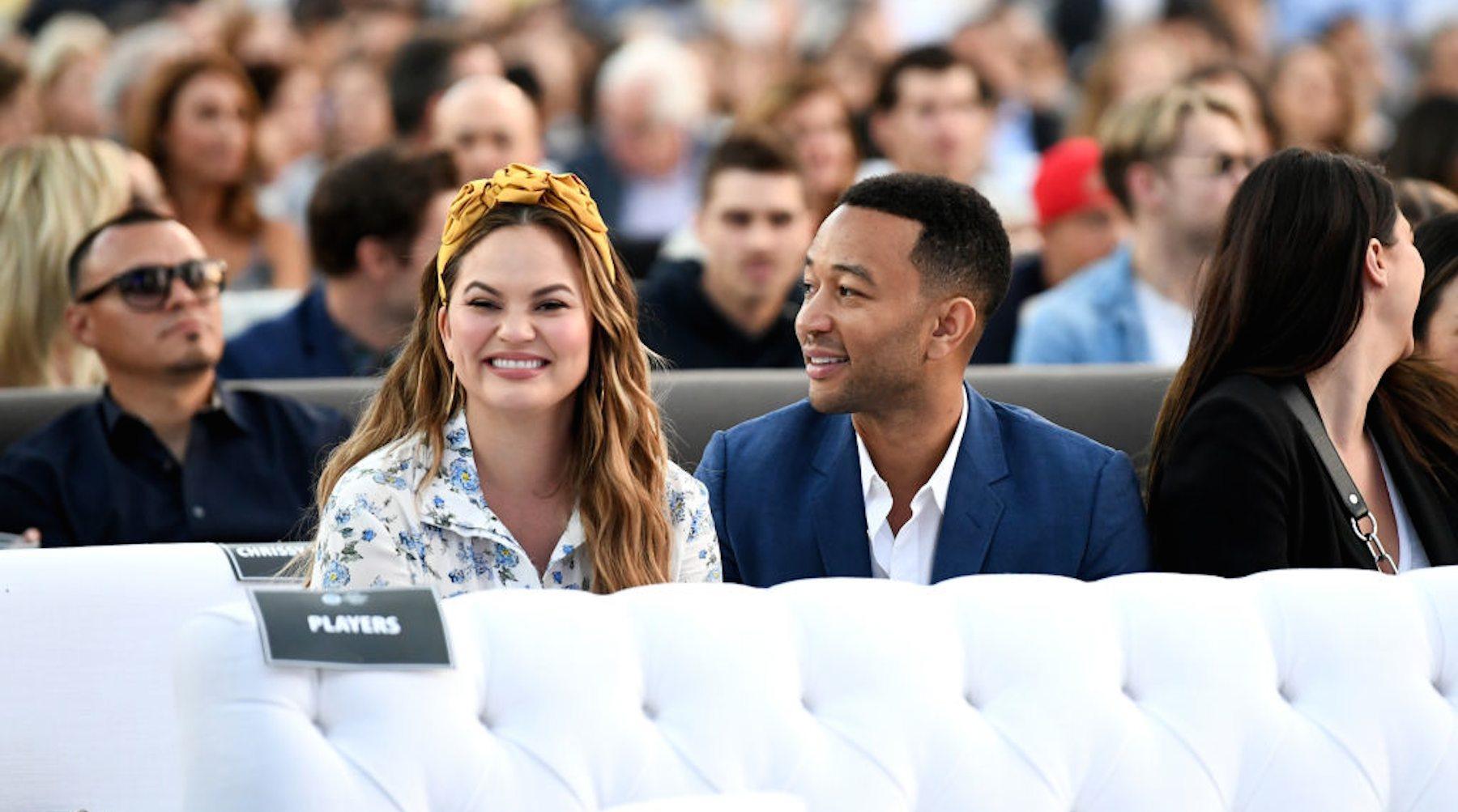 Chrissy Teigen Will Not Stop Trolling Her Husband With Arthur Memes
By Aimee Lutkin
After Spongebob Squarepants, the Internet's favorite cartoon meme is Arthur. It all started when Twitter user @AlmostJT shared a photo of Arthur's clenched fist. "
This is just a pic of Arthur's fist but idk how I feel that it's just so relatable. So many emotions in one fist," he captioned the pic in 2016. From there, the internet went crazy and the simple meme went viral. However, it didn't take long for the internet to notice something else about the wholesome aardvark.
The fact that Arthur also bears an uncanny resemblance to musician John Legend:
You see it, don't you?
Honestly, it's a blessing to look like such an emotive cartoon:
John Legend's wife, Chrissy Teigen, has been keeping up with the Arthur meme since its birth in 2016.
At the time, she seemed confused, but not mad about it:
It's been a couple years, which is like a century in meme-time.
Arthur memes are old news, but the John Legend/Arthur comparison has made them fresh again.
The comparison got back to Teigen, and she freaking loves it. Legend doesn't.
She keeps trolling him with images of Arthur, like in this Instagram pic of their daughter Luna, captioned, "Luna and Daddy."
Look who Luna is holding:
Then Teigen posted this image by an artist named Deen Ally, who created a terrifying mix of Legend and Arthur for us all to laugh at:
Chrissy Teigen, queen of trolls.
It's clearly getting to John Legend, because he commented on the picture "Enough is enough," as captured by Instagram account Comments By Celebs:
Even John Mayer is dunking on him:
In her defense, Teigen also makes unflattering cartoon comparisons to herself:
And it also seems like he is coming around. Looking at the special stuffed toy that made an appearance on his Instagram account:
"Luna and Grandpa (and a stuffed animal whose name we shall not speak)."