Whatever Happened to Josh Hartnett?
Here's what Josh Hartnett's been up to all of these years.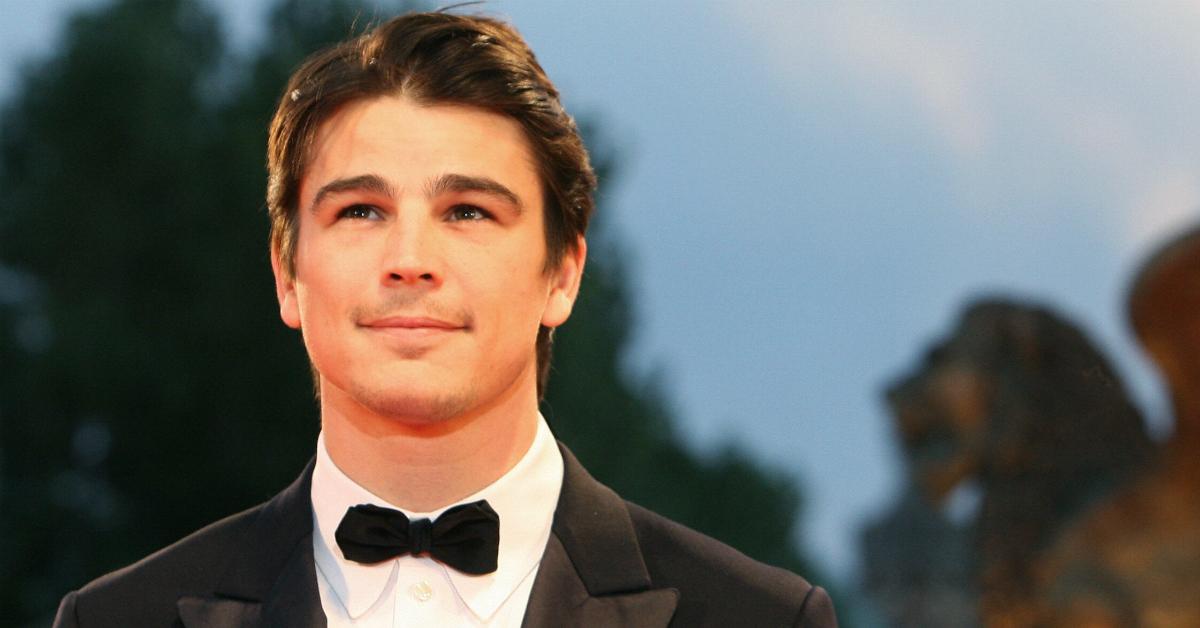 Do you ever find yourself asking what happened to Josh Hartnett? I get that different artists have their dedicated fan bases who they manage to find success with, and that they become known for a certain "thing" that they do, a specialty if you will.
These are the actors who are capable of standing the test of time because they're constantly sharpening that one "thing" they're working on. It doesn't matter how old they get, it doesn't matter what movies they've appeared in, you can always count on them for bringing that to the table.
Whether it's Bill Murray, Christopher Walken, Helena Bonham Carter, Gary Oldman, Lily Tomlin, Dustin Hoffman — I could go on and on, these peeps will always, always, always bring whatever they're working with to the set, and you can count on them being 100 percent themselves in whatever role they're asked to play. It's beautiful, it's consistent, and it's reliable.
Article continues below advertisement
These "career-ists" can't be mistaken for anyone else, and, depending on what point in their career they're at, they may be featured in some blockbuster films, or get the spotlight as a lead in whatever story's being told. Some of the movies they're in are better than others, but they work and probably always will work — as long as they keep sharpening their craft. But staying a "top blockbuster star" isn't something that's usually sustainable and/or attainable for most talent. Just ask Johnny Depp.
Then there's the type of actor who's hyped to be "the next heartthrob" and is ushered into box office mega-movies because of their combination of talent, mass appeal, and obviously, good looks. We tend to want to look at people who are hot on screen. In the early to mid-2000s, one heartthrob was all the rage, and that was Josh Hartnett.
Article continues below advertisement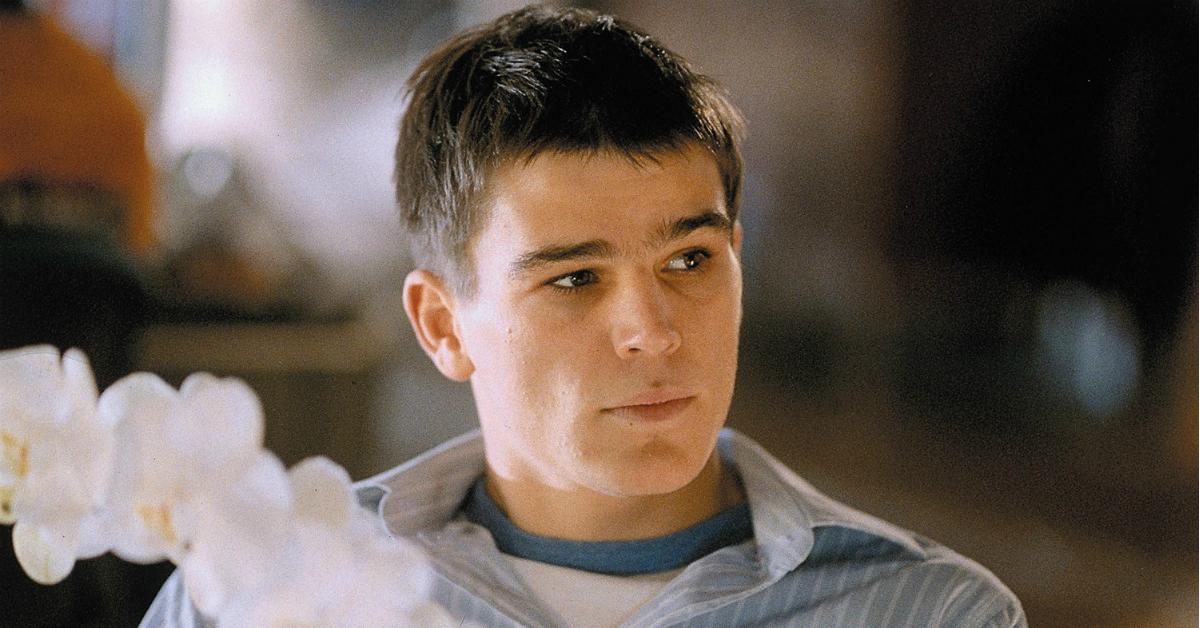 The Minnesota-born actor had some early horror film credits with the Halloween reboot, H20, and The Faculty, but what really gained him notoriety was Michael Bay's Pearl Harbor, which featured a huge cast of recognizable Hollywood names.
Article continues below advertisement
Sure, the movie was boring as hell, but it did feature that bomb-dropping shot that everyone remembers from the trailers/commercials. Plus, there were plenty of hot dudes looking off into the distance at the surprise attack on the military base and you know who else was a lead in the film? Ben friggin' Affleck.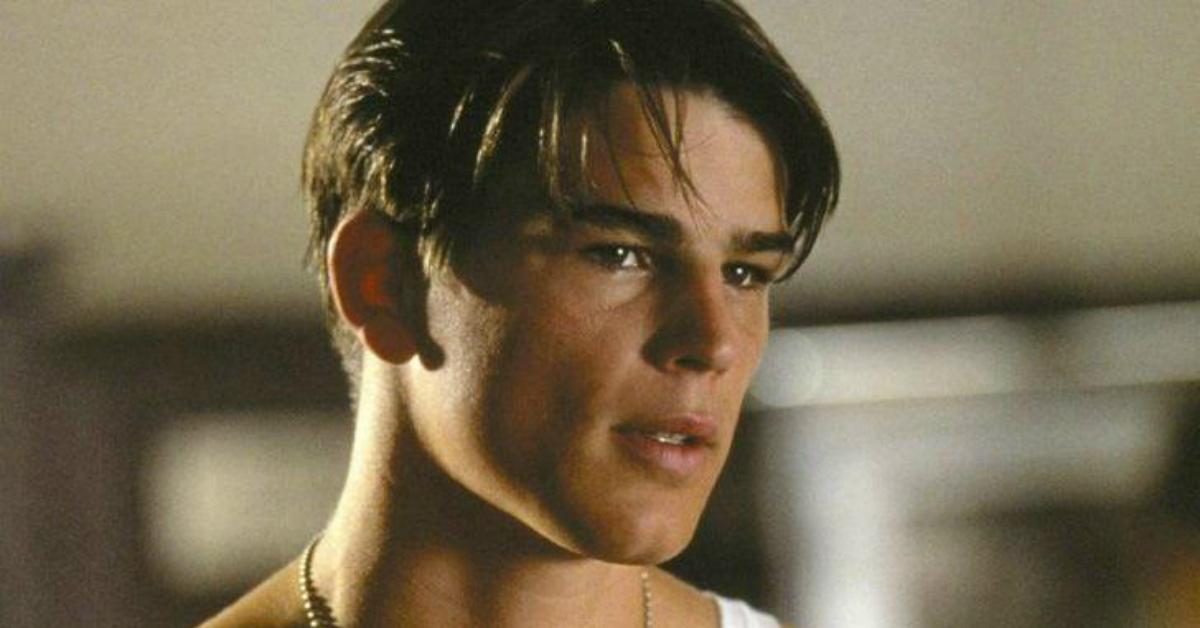 Article continues below advertisement
Shakespeare/high school drama fans will also remember Josh's turn as the brooding Iago character in O, a modern re-telling of Othello starring Julia Stiles and Mekhi Phifer.
I can't count the number of times I heard my fellow classmates, while reading the play in high school, remark on how much of a grimy dude Josh was in the film... But he was soooooo hot. I mean, they're not lying. Look at him, being all surreptitious and such.
Article continues below advertisement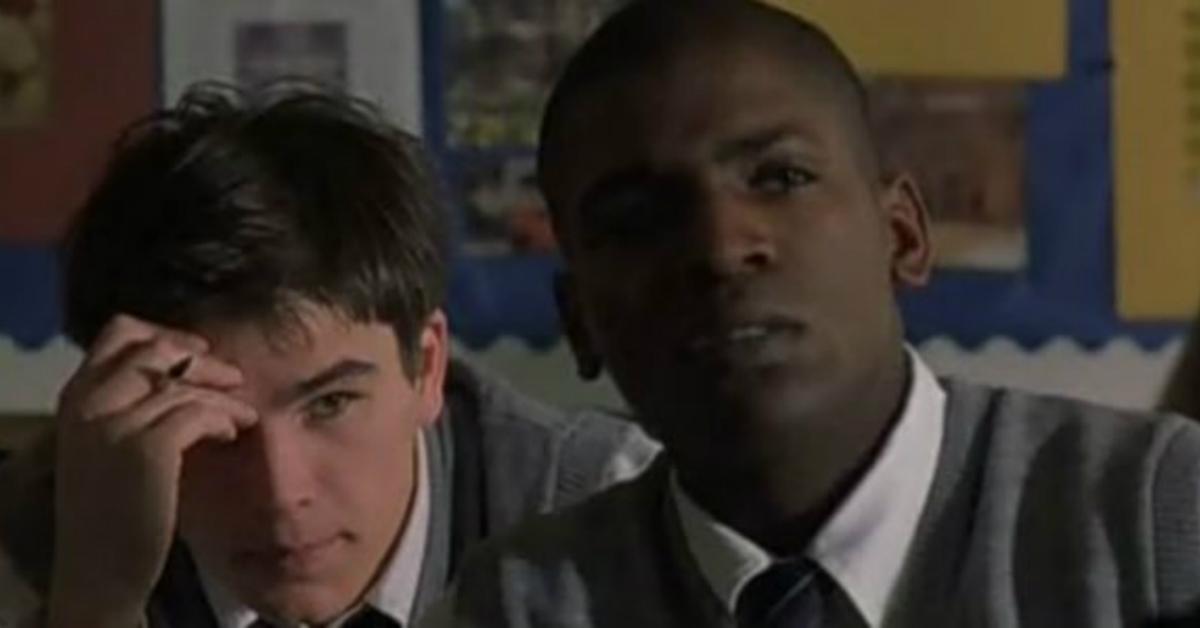 At a very young age, Josh got to work with another well-known director, Ridley Scott, in the 2001 war film Black Hawk Down that was not only a top-level, big budget production, but also featured a crop of other notable stars like Ewan McGregor, Tom Hardy, Orlando Bloom, Eric Bana, Tom Sizemore, Nikolaj Coster-Waldau (Jamie Lannister), the GOAT Sam Shepard and tons of other professionals. Josh was on the poster. And DVD cover art. Which says a lot.
Article continues below advertisement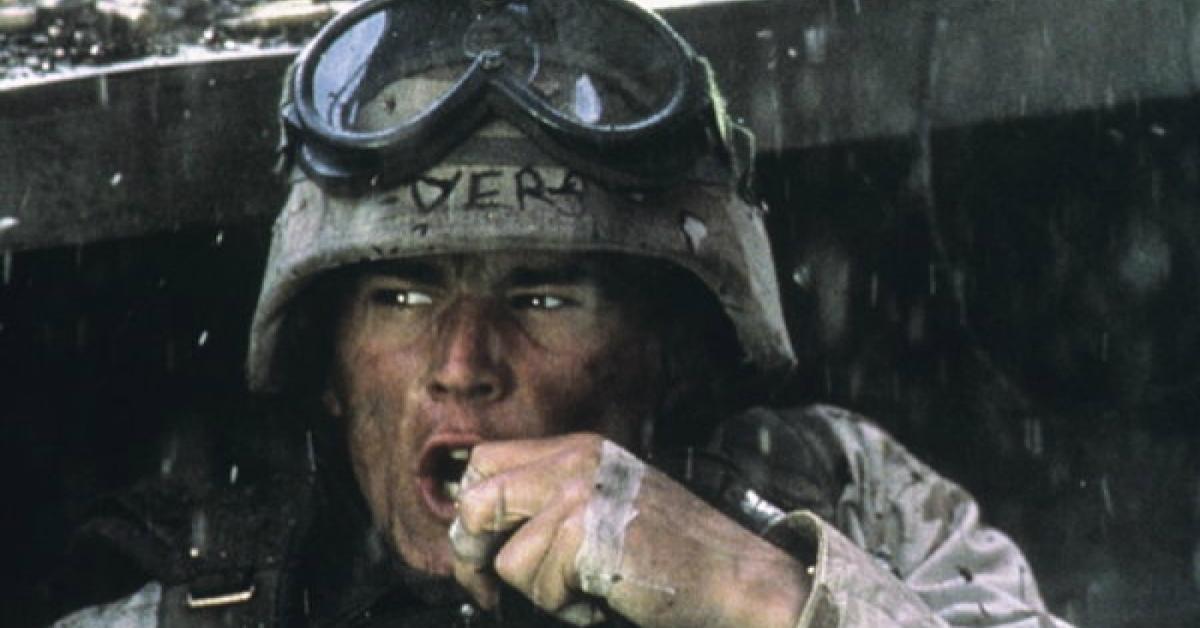 Josh's most recognizable film to comedy lovers is probably the irreverent 40 Days and 40 Nights. You've probably seen the movie, but let me recap: Super hot dude who's been on a binge of meaningless romantic encounters has lost his luster for any type of physical connection with women. To the point that it's pretty much ruined intimacy for him. So he decides to "fast" from hooking up with people for the 40 days of Lent.
Article continues below advertisement
And because no decent movie has ever had anything just happen "without a hitch," Josh ends up falling for someone, but wants to stick to the bet he made with himself. There are office wagers that he won't stick to the deal, and while he wants to get intimate with this new amazing person who's just entered his life (played by another early-2000s love interest staple, Shannyn Sossamon), the vow he makes get tested.
The movie's filled with some cringe-inducing moments, but honestly Josh's reactions are a huge part of what makes the film so great. It's something I missed when I first watched it, but looking at these stills now, I can totally see that they're the highlight.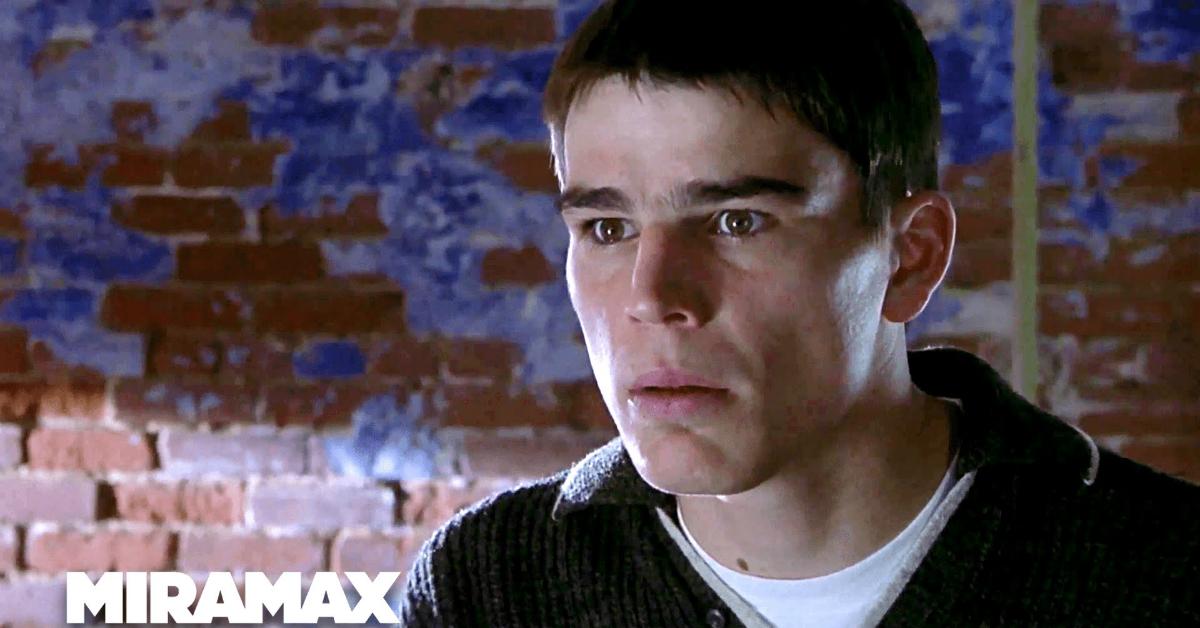 Article continues below advertisement
It's a gosh-darned treasure trove of facial expressions.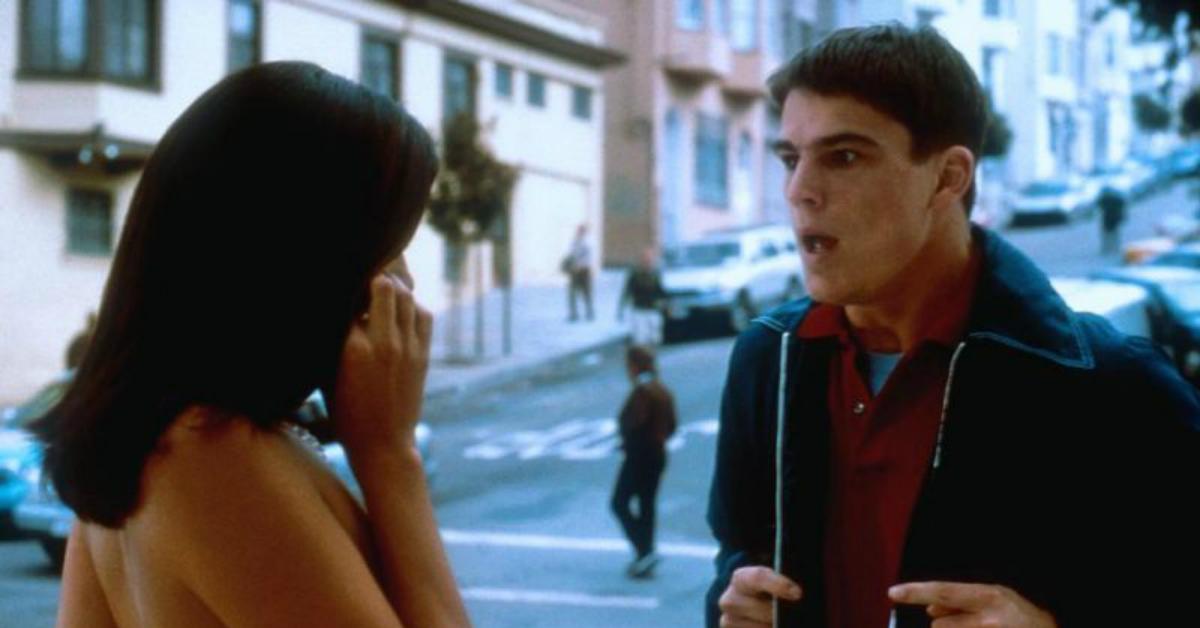 Article continues below advertisement
Even though it goes for cheap and sexist gags that a lot of early 2000's "naughty" comedies (like American Pie) go after, Josh's performance got tons of praise.
Josh had a lead role in another run-of-the-mill comedy, this time with living legend Harrison Ford. Hollywood Homicide was panned as a by-the-numbers buddy cop comedy. The film flopped and didn't sit well with critics, but Josh and Harrison were praised for their work on the movie.
Article continues below advertisement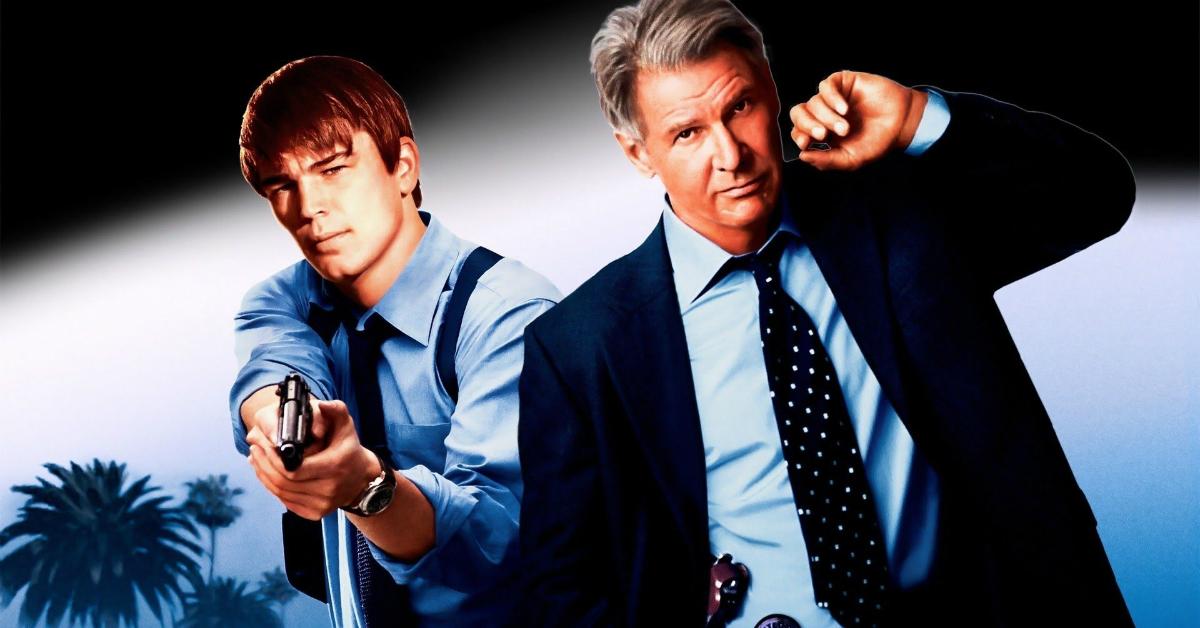 It didn't do too well, but what does that matter: A major production company entrusted Josh with tons of money, to lead a script with Harrison Freaking Ford. That said a lot about the young actor and the state of his career at the time.
Article continues below advertisement
Josh was also paired up with on-screen legends Morgan Freeman and Bruce Willis, in Lucky Number Slevin.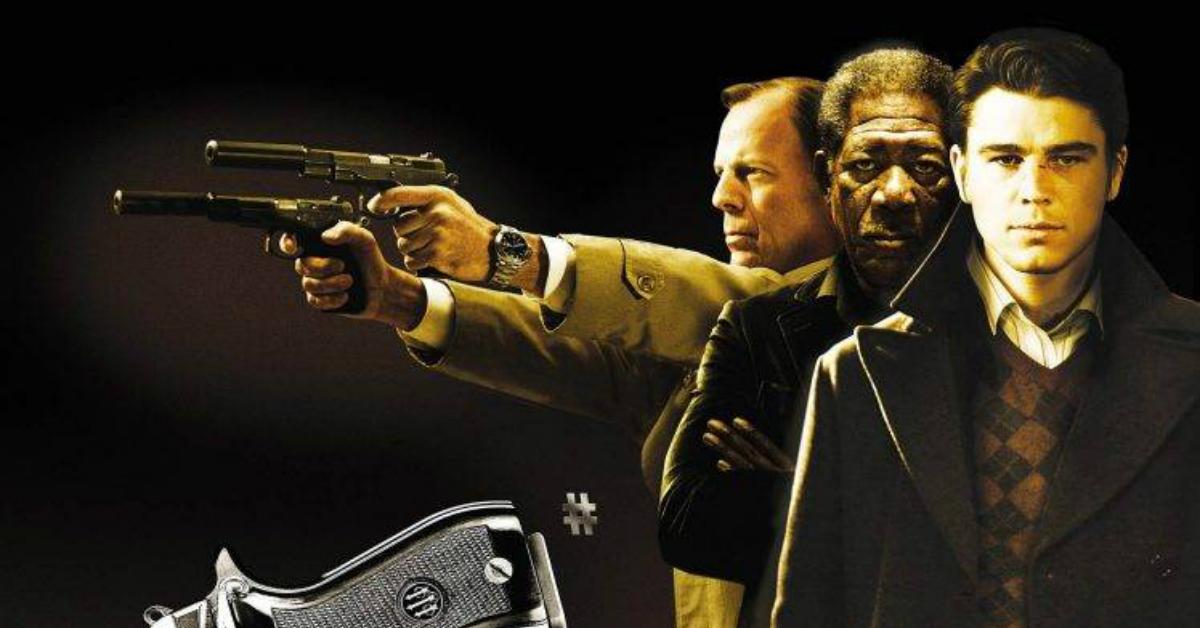 Article continues below advertisement
The movie debuted to mixed reviews, but again, look at the caliber of artists Josh was working with. He wasn't getting applause from friends at some acting showcase in NYC, the dude was leading in a film and sharing scenes with absolute titans of the film industry.
Josh was cast alongside Bruce Willis (although they didn't share screen time) in Sin City, the movie that helped green-light a lot of Frank Miller-based source material (let's just forget The Spirit ever existed, though).
Article continues below advertisement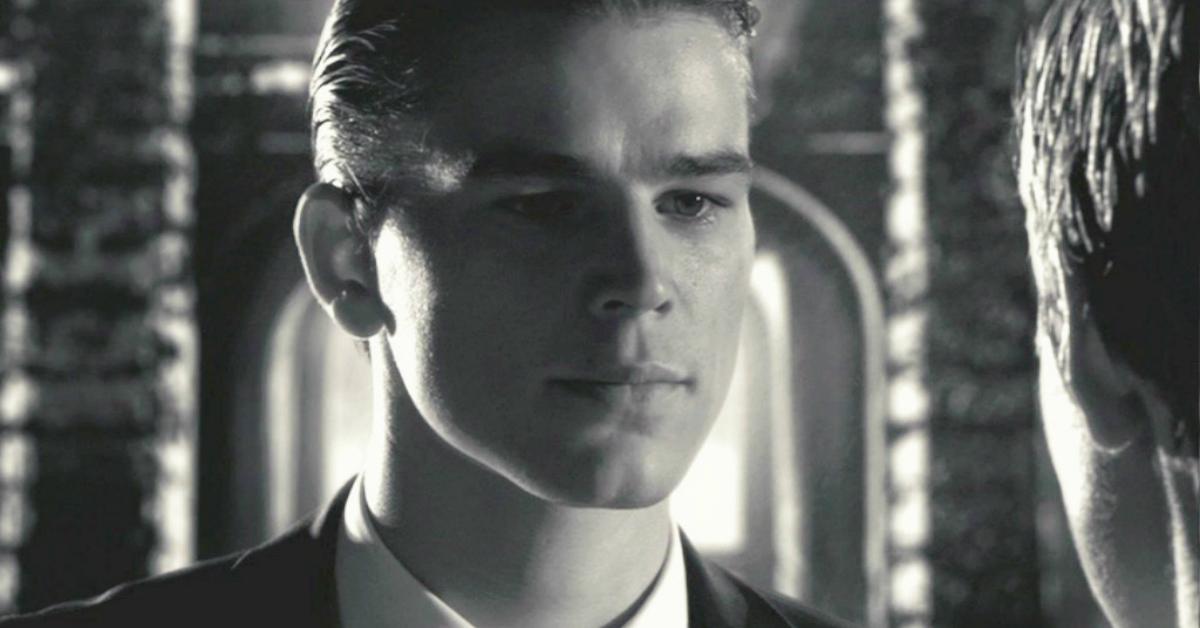 Josh opens and closes the film as the Colonel, a dreamy hitman no one expects to come punch their life's timecard. But there he is, setting the stage for a directorial collaboration between Quentin Tarantino and Robert Rodriguez, book-ending performances by Benicio Del Toro, Bruce Willis, Elijah Wood, Clive Owen, Rosario Dawson, and Mickey Rourke, among others.
His scenes set the tone for the movie, which, at the time, was considered revolutionary for the industry. It was all shot on green-screen. Sure, it doesn't really hold up today, and the dialogue seems downright awful—and to call the female characters in the movie shallow plot-devices would be an understatement, but again, Josh was right up there with cinema heavyweights.
Article continues below advertisement
Josh got another lead role in a big budget production, the underrated vampire flick set in Alaska, 30 Days of Night, but after that 2007 release, a quick perusal of his IMDB page shows that the blockbuster films were over and done with.
So, what exactly happened to Josh Harnett?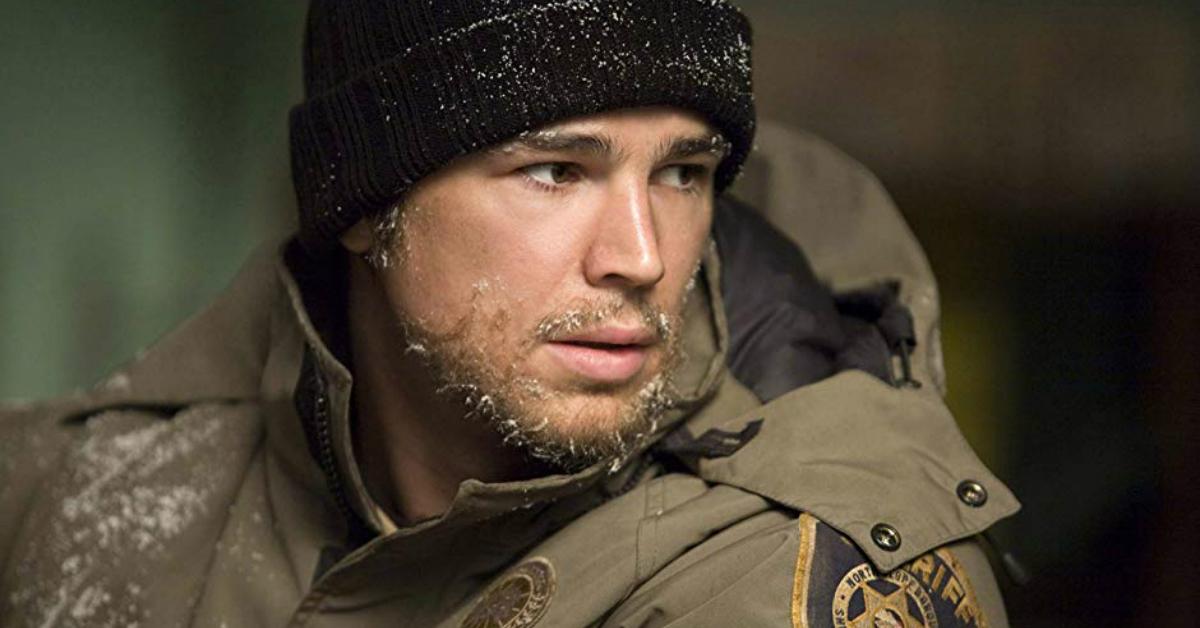 Article continues below advertisement
As it turns out, leaving the spotlight was a choice that Josh says he made consciously. The 39-year-old actor decided to head back home to Minnesota and leave Hollywood, for reasons that he divulged in this excellent Huffington Post feature.
"I think it can be an unhealthy environment. To get so consumed with chasing a goal that doesn't necessarily have to define you is a fool's errand and I wanted to have a healthy perspective on it. Not only a healthy perspective on the fame itself, but the pursuit of wealth and the pursuit of surface values," Josh told HuffPo.
Article continues below advertisement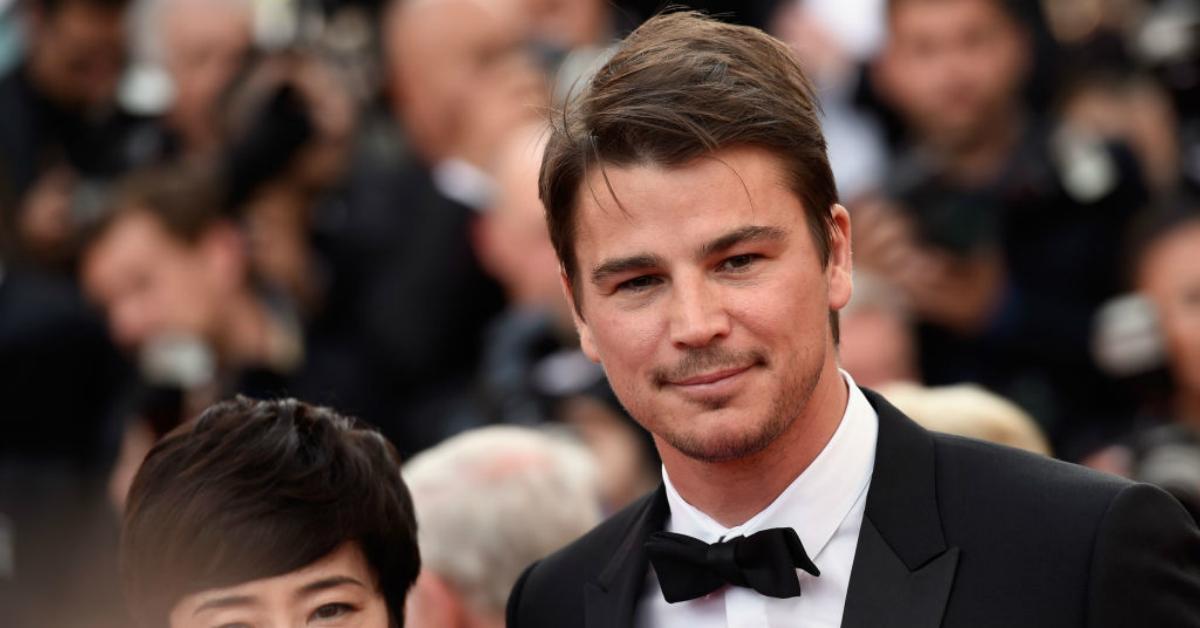 Josh attributed his "quitting" the major Hollywood scene with feeling like he wasn't a part of his own destiny as an artist, and that he was being "taken along for the ride," without being able to inject much of his own creative input into the matter.
Article continues below advertisement
"I started doing what I did as an actor very young. I was 18 when I landed my first role and it was only based on someone else's perception of me. At the time, I had no money so I thought, 'Oh, this is pretty great. I can be an actor and make money, this is absurd.' And then I worked for a long time, almost five years straight and didn't really take any breaks and just did movie after movie after movie and that was, for me, an amazing journey. [But I was] sort of being taken along for the ride — it didn't feel like I was totally in control of my own destiny," Josh said.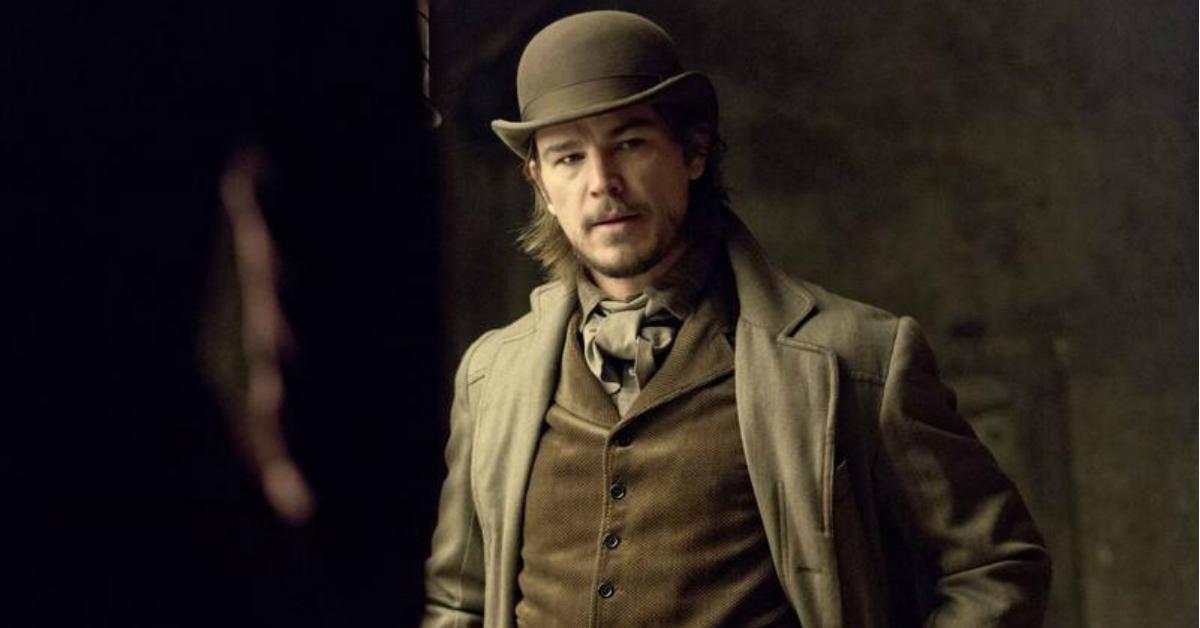 Article continues below advertisement
Josh garnered headlines back in 2014 when he took on the role of the gun-slinging Ethan Chandler in the Showtime series, Penny Dreadful. Which has been the biggest "commercial" moment in the actor's career since his role in 30 Days of Night.
Before and after Penny Dreadful, Josh says that he elected to work on more intimate, smaller-scale projects with directors he found interesting, as well as on his own writing and filmmaking. A decision that was spurred by his desire to take control over his own career and discover more about himself.
Article continues below advertisement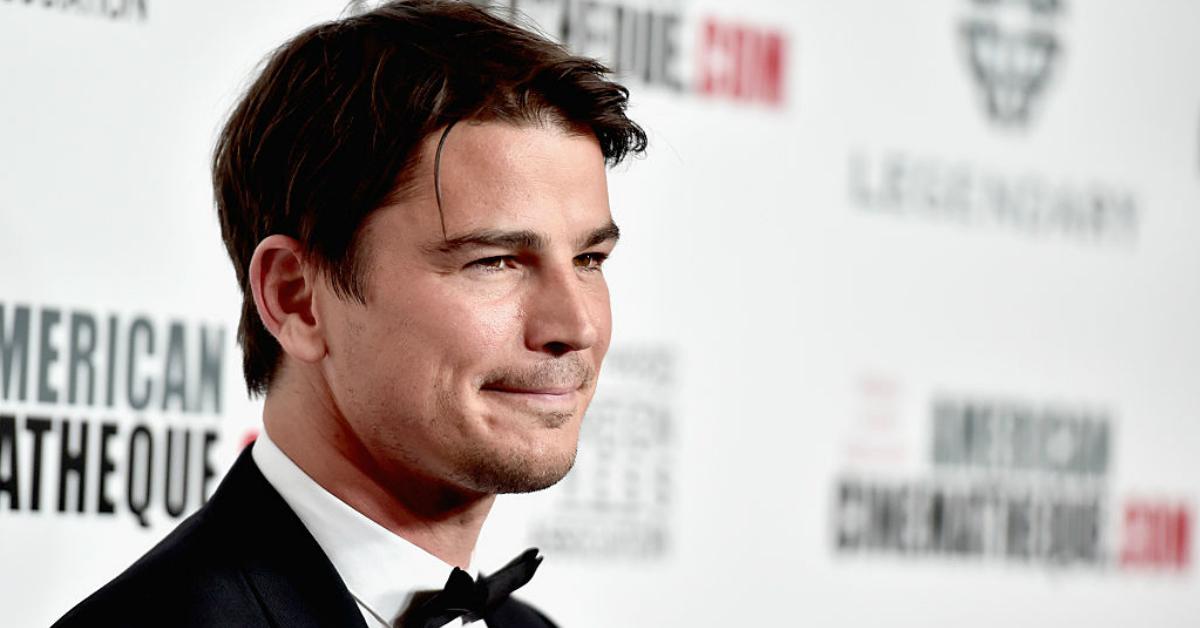 "I wanted to find out what I wanted to do with my life and have had a lot more experiences that are outside of the industry that have been fantastic and I've re-found or re-started my love for filmmaking. I'm doing a lot more writing and a lot more short-film and music-video directing that at some point will turn into directing a feature, if I'm lucky. I still love the industry and I'm sort of active in it, but also keep it at arm's length at times too because it can be overwhelming," he told Huffington Post.
Article continues below advertisement
That doesn't mean that Josh isn't bothered by past choices or doesn't think about the "what if" scenarios when it comes to his career. In an interview with Playboy, Josh recalls the roles he turned down that led to his agents at the time no longer wanting to work with him.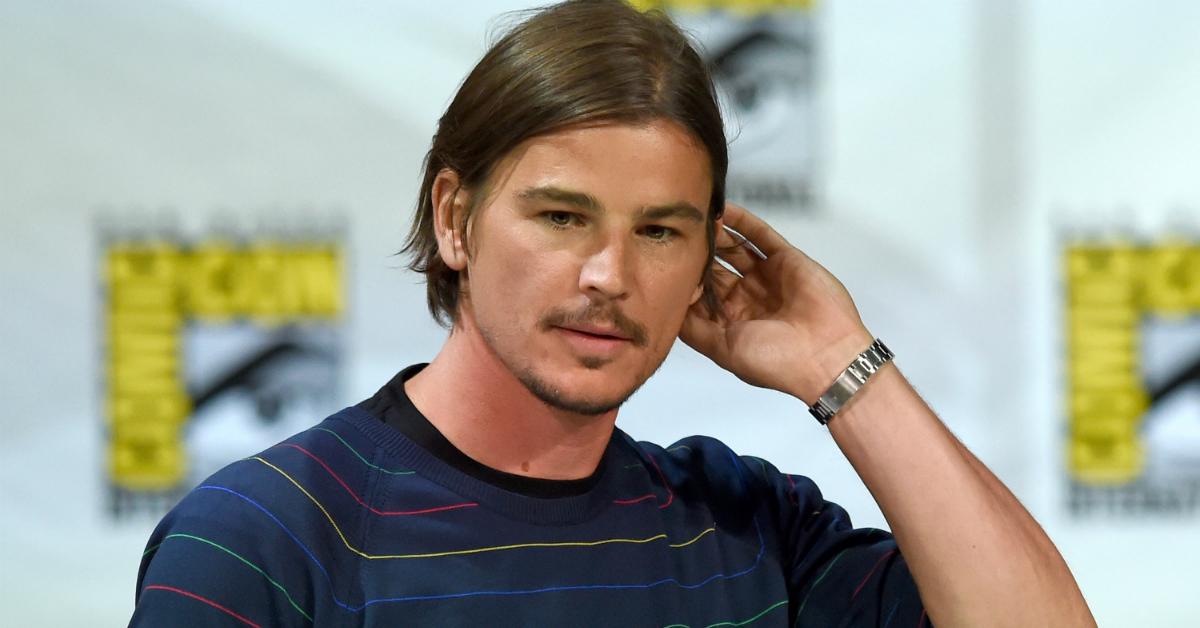 Article continues below advertisement
Josh says the some offers that could've been on the table suddenly weren't, because he'd said "no" to some of the wrong people.
"I've definitely said no to some of the wrong people. That's frowned upon in this industry. People don't like being told no. I learned my lesson when [writer-director] Christopher Nolan and I talked about Batman. I decided it wasn't for me. Then he didn't want to put me in The Prestige. They hired their Batman for it [Christian Bale]," Josh told Playboy.
Article continues below advertisement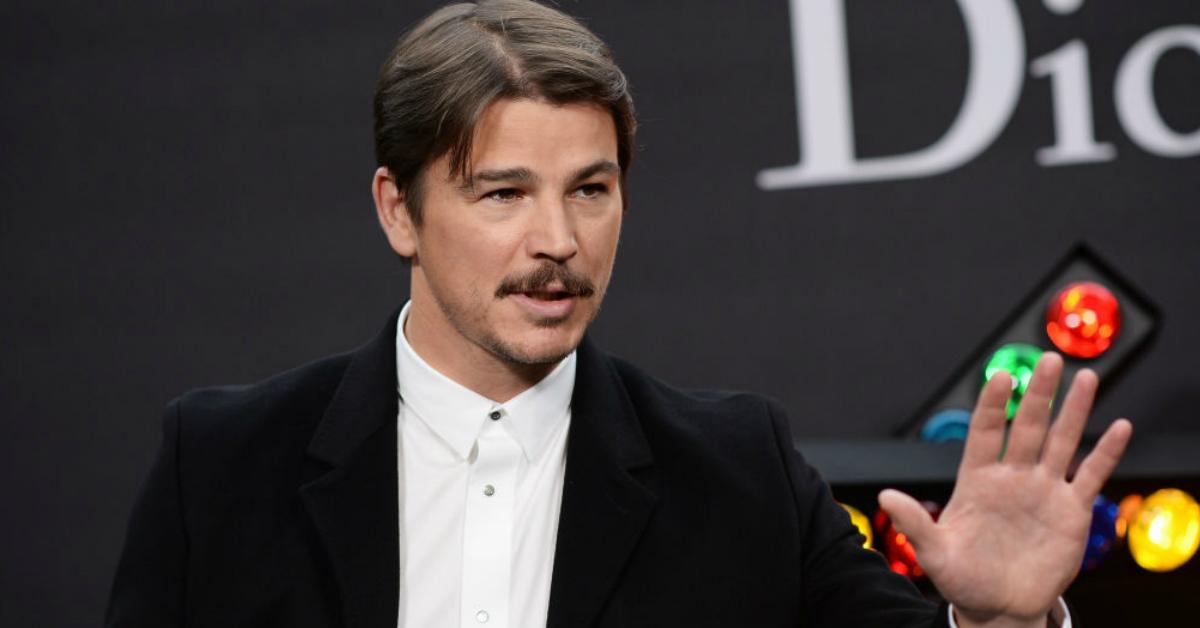 Josh went on to mention that his fear of being "pigeonholed" as an actor led to some drastic decisions that he saw other actors handle with more tact.
Article continues below advertisement
"I was so focused on not being pigeonholed and so scared of being considered only one thing as an actor ... Watching Christian Bale go on to do so many other things has been just awesome. I mean, he's been able to overcome that. Why couldn't I see that at the time? ... I know now that I wouldn't turn something down just because it's a superhero role," Josh said in his Playboy interview.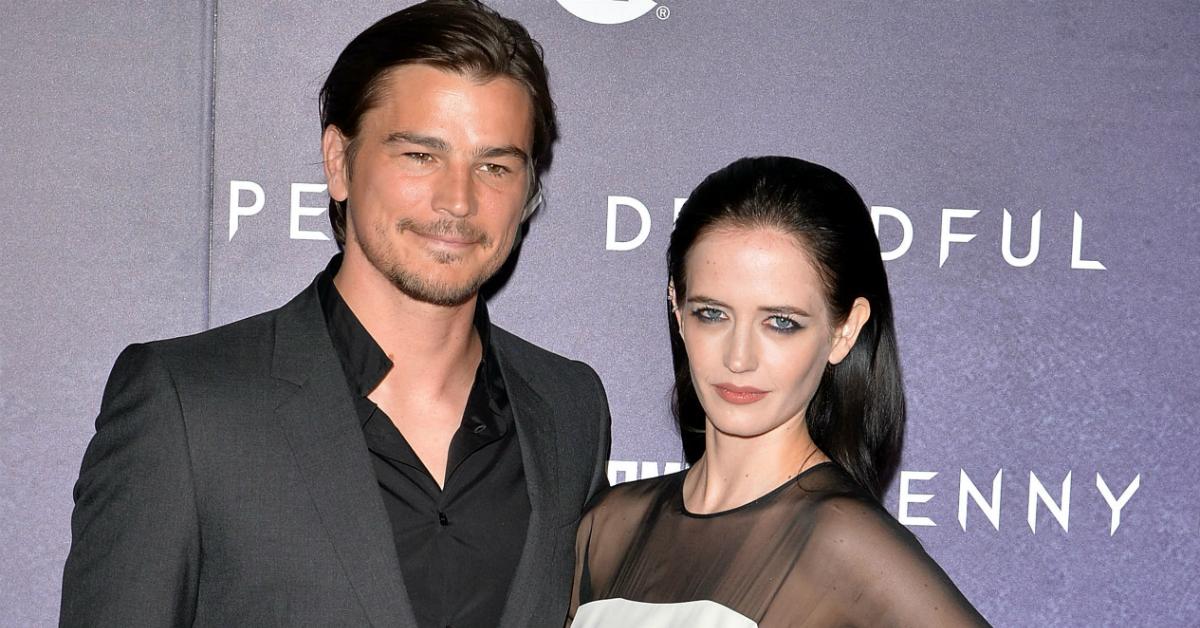 Article continues below advertisement
Josh doesn't seem too down-and-out about his career, and he's currently attached to some cool films, many still in post-production, like The Long Home with James Franco, The Valley of The Gods with John Malkovich, Inside The Viper, and Highway.
"I still get offered films and TV roles, luckily, but years ago, if I saw a role I wanted, there was a good chance I could grab it. When I see a role now, I've got to fight for it. It's not bad. It's actually more rewarding. Depressing when something doesn't go your way, but only for a minute," he told Playboy.
Article continues below advertisement
The early 2000s heartthrob still has plenty of career opportunities and artists who want to collaborate with him, so even if he isn't Hollywood's pretty "It Boy" anymore, he doesn't feel too bad about it. Especially because it's not a title he wanted anyway, so the actor can't let rejecting superhero movies in the past from get in his way of enjoying his 40th birthday on July 21st.
More from Distractify