9 Shady Facts About Kylie's Makeup Empire That'll Give You Major Side-Eye
Before you cough up $30 for her lip kits, here are all the complaints customers had about Kylie Cosmetics.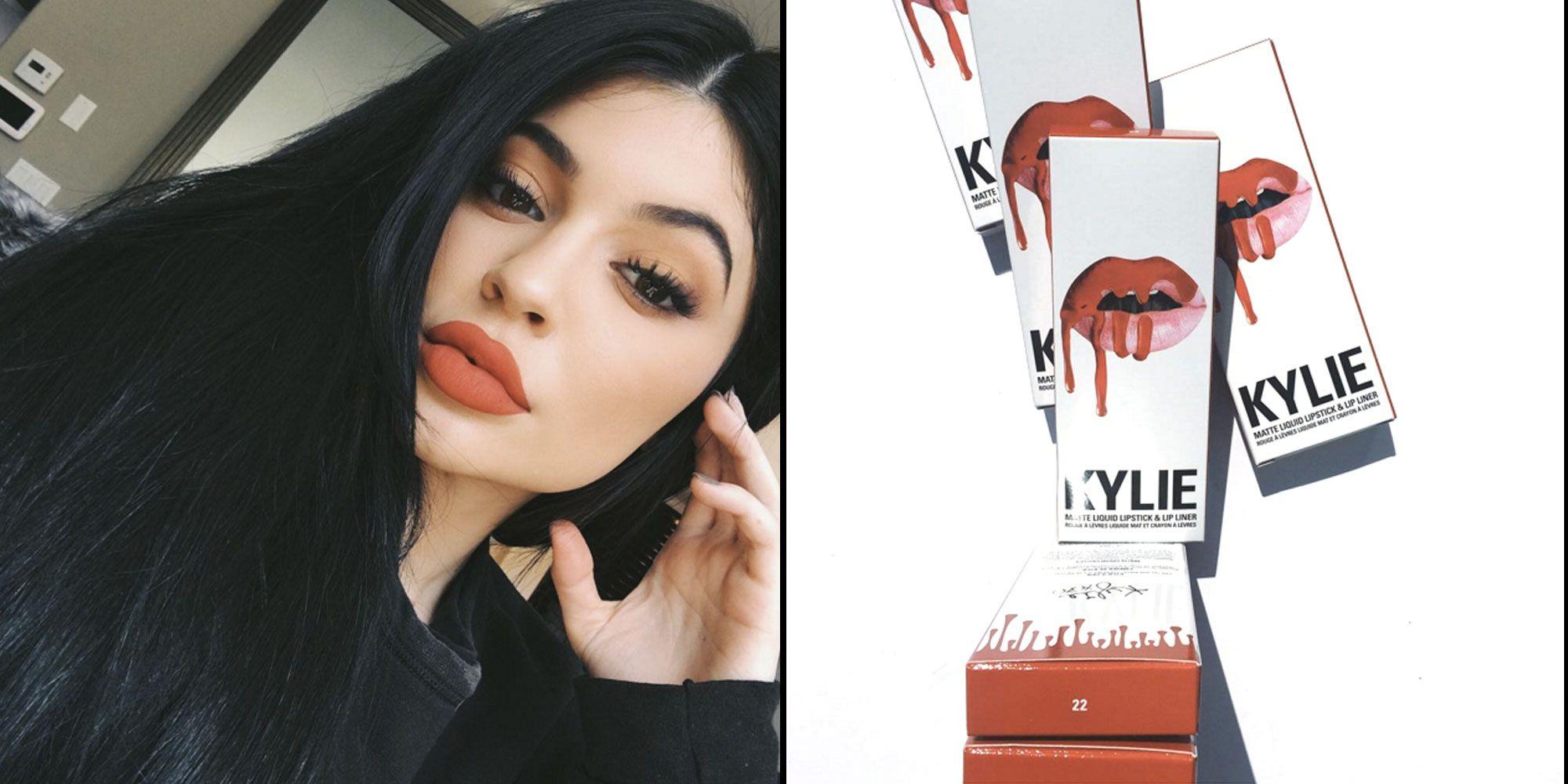 Now that Kylie Jenner is on her way to becoming a billionaire, the "self-made" businesswoman has made Kylie Cosmetics one of the most sought-after makeup brands. With millions of lip kits sold, most of which are sold out within hours, the 20-year-old is clearly doing something right.
Article continues below advertisement
Although Kylie Cosmetics is stupidly successful, it's had many ups and downs since its 2015 debut. Probably the biggest complaint against the company is that its products aren't worthy of their exorbitant prices. With Kylie's net worth growing larger than her sisters, the shady practices of her business are becoming too big to ignore. Before you cough up $30 for her lip kits, here are a few facts about her company that'll make you want to spend your money elsewhere.
It's essentially just an expensive version of a $6 lipstick.
Article continues below advertisement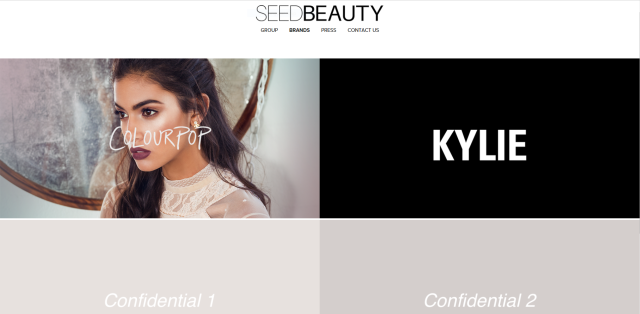 Fans have no problem paying top dollar for Kylie's expensive lip kits, shelling out as much as $30 to $40 for shades that sell out within hours. Clearly these lipsticks have to be top quality for that amount of hype and insanity, otherwise, why would people be paying an arm and a leg for them? But you'd be surprised.
A blogger back in 2016 compared the ingredients of Kylie's lipsticks with a ColourPop, a similar makeup company owned by the same parent company, Seed Cosmetics. The blogger came to the conclusion that the lipsticks were identical, except ColourPop's lipsticks only cost $6 while Kylie's cost five times that. So basically people are paying top dollar for a cheap product.
However, both Kylie and the founders of ColourPop have denied that the two companies make the same lipsticks, but many people still aren't convinced. I mean, the two do share a lab.
Article continues below advertisement
She straight-up stole the logo and promotional artwork from a makeup artist.
Article continues below advertisement
OK, so Kylie didn't come up with the formula for her lipsticks. Whatever. But you have to give her credit for one thing — her company has a strong visual component that's really striking and unique. Even if you've never used her products before, you're definitely familiar with her "dripping lips" logo. It's pretty ingenious marketing — too bad she stole the design from someone else.
In 2016, makeup artist Vlada Haggerty accused Kylie of stealing her "dripping lips" art, which is trademarked. She was about to let it slide until Kylie stole her work again for a promotional photo. "Really @kyliecosmetics?" Vlada wrote on Instagram. "Haven't you gotten enough 'inspiration' from me already?"
Vlada sued, but the suit was eventually settled, with Kylie promoting Vlada's work on her Instagram. Since then, Vlada has started a separate Instagram entirely focused on stopping intellectual property theft.
Her $360 brush sets were flimsy and cheap.
Article continues below advertisement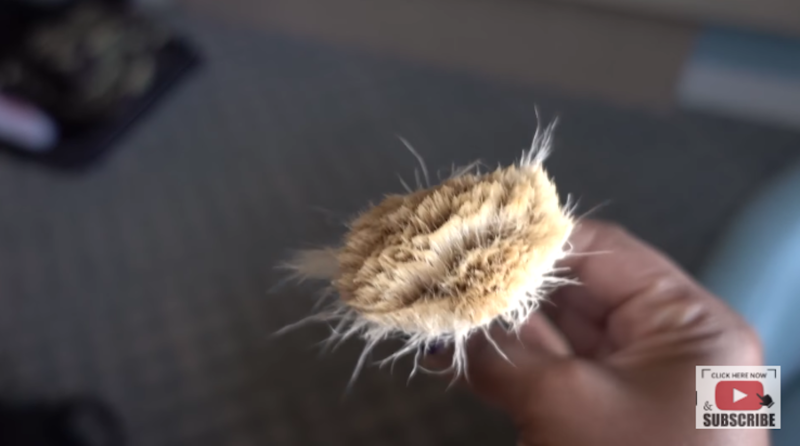 Fans initially balked at Kylie's ridiculous $360 brush set, but thanks to all the hype, people snatched them up anyway. However, beauty blogger Makeup Shayla found the brushes to be a little cheap for their exorbitant price. In a video where she reviewed the brushes, she thought the set was fine until she washed them. After a quick rinse with soap and water, the brushes looked rough and frayed — the exact opposite of what $360 brushes should look like.
Kylie responded to the backlash on Twitter. "I have developed for you guys the most amazing luxury brushes ever," she wrote. "I am very excited! Real brushes don't compare to synthetic brushes. Different performance/quality/everything."
This isn't the first time Kylie's makeup has been attacked for its subpar quality. Makeup guru Jeffree Star famously dragged Kylie's lip glosses for having unacceptable wands.
Article continues below advertisement
Kylie, once again, addressed the issue and sent out new wands to people, but the perpetual trend here is that Kylie's products aren't always worthy of their price tags.
Article continues below advertisement
The factory where her makeup is made treats its workers poorly.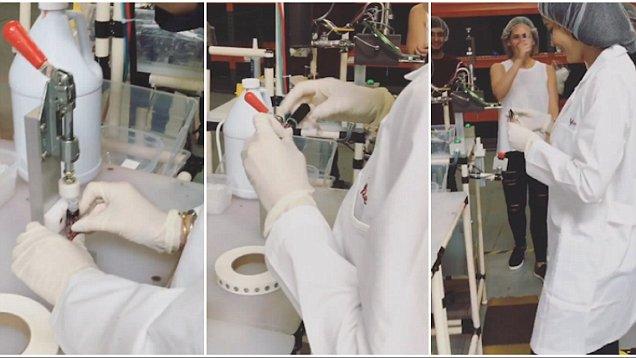 Article continues below advertisement
Spatz Laboratories, the places that makes Kylie Cosmetics, apparently isn't the greatest place to work, according to their Indeed reviews. In addition to the low pay, workers are also exposed to dangerous, toxic concoctions that make them sick. Oh, and they don't get benefits to cover their healthcare bills, either. How lovely.
"Early-morning shifts, long hours," one anonymous employee wrote. "Read and followed instructions on measuring and mixing product for makeup. Was only provided with lab coat, hair net, and safety glasses. No benefits. The turnover rate was high. I love that I could see how makeup was made from start to finish but the downfall is that the makeup particles made me cough and sick."
After Radar wrote an article about the factory's conditions, Spatz Laboratories responded with the usual PR statement: "Spatz Laboratories has over 60 years of experience in manufacturing and has always maintained the highest level of standards according to United States labor laws."
Her pop-up shops were unhygienic and dirty.
Article continues below advertisement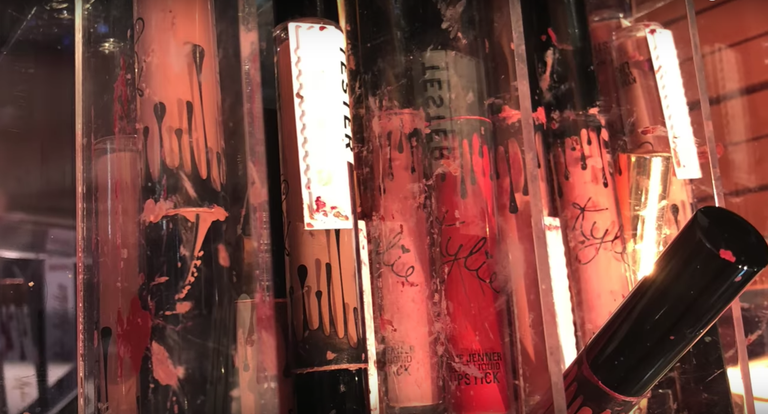 People went nuts when Kylie started opening pop-up shops across the country, but according to people who actually braved the ravenous crowd, the shops weren't quite as clean or high-end as promised.
Halsey, a beauty YouTuber from Atlanta, shared a video of her experience attending a Kylie pop-up shop, which she described as dirty and unsanitary. And worst of all? Most of the full-priced, non-returnable products were damaged.
She said, "I just think if you're selling something for that price, the customer experience should match the price that you're selling your products for."
Article continues below advertisement
Her peach palette was so toxic, it gave people headaches.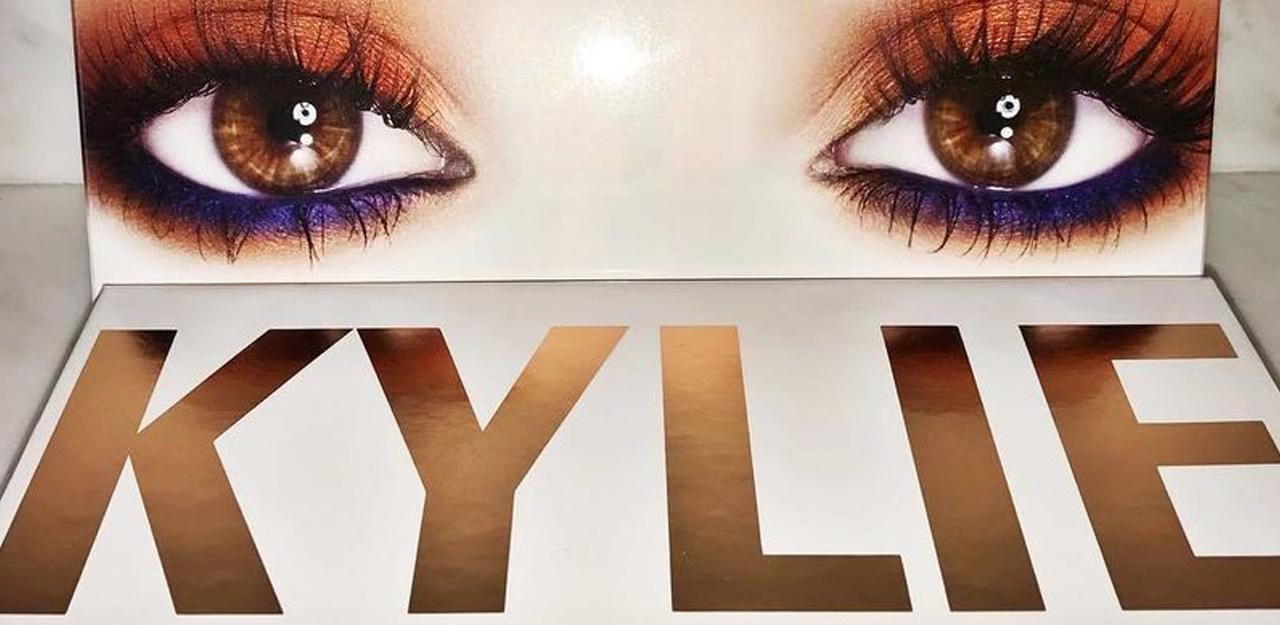 Article continues below advertisement
Fans genuinely loved Kylie's $42 peach palette eyeshadow kit, however, many thought the makeup had a weird, toxic smell. "I am in absolute shock with my Kylie Royal Peach Palette," a customer tweeted. "It literally stinks of chemical and I have just seen EVERYONE saying the same!" Some even complained that the smell was so potent, it gave them headaches.
After complaints, Kylie Cosmetics looked into the issue and came to the conclusion that the smell was from a packaging adhesive, which they said they would address. Unfortunately, for all the people who bought the palette in 2017 when it first came out, they didn't get refunds.
One customer found literal ANTS in her package.
Article continues below advertisement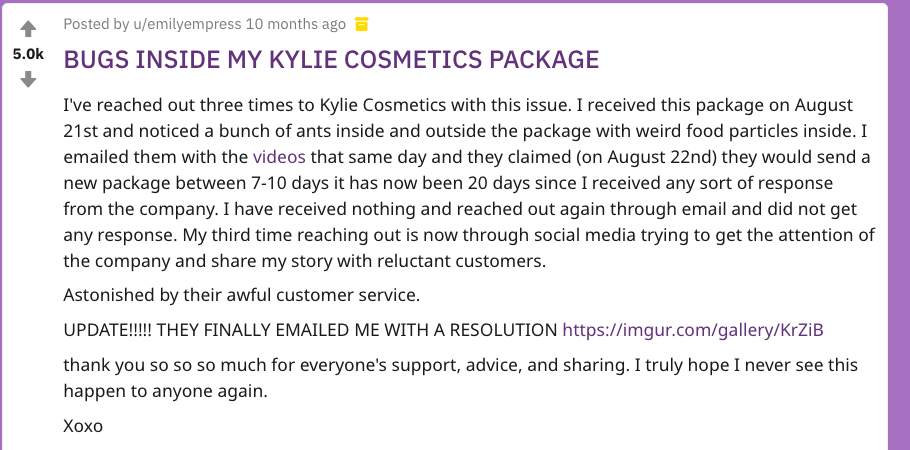 Reddit user emilyempress shared this nightmarish experience where she found ants inside her Kylie Cosmetics package. When she contacted the company, they promised to send her a new package, but then after 20 days, she received nothing. Upset, she took her grievance to the Internet.
Although she was able to remedy the issue, but the incident doesn't exactly reflect well on Kylie Cosmetics. How did ants get inside the package to begin with??
Article continues below advertisement
She's been accused of coping NARS Cosmetics.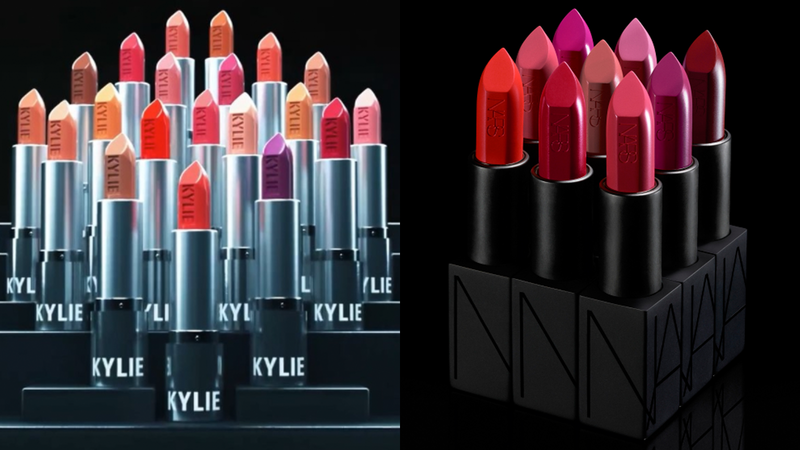 Article continues below advertisement
Because she's been accused of stealing other people's ideas before, fans were side-eyeing her first line of cream lipsticks, especially since they looked suspiciously like NARS' Audacious Lipsticks. The two lipsticks are identical in shape and logo placement, but the similarities end there. Although there's probably not enough grounds for a lawsuit, it does make you go, "Hmmm."
Her website accidentally leaked customers' private info.
Article continues below advertisement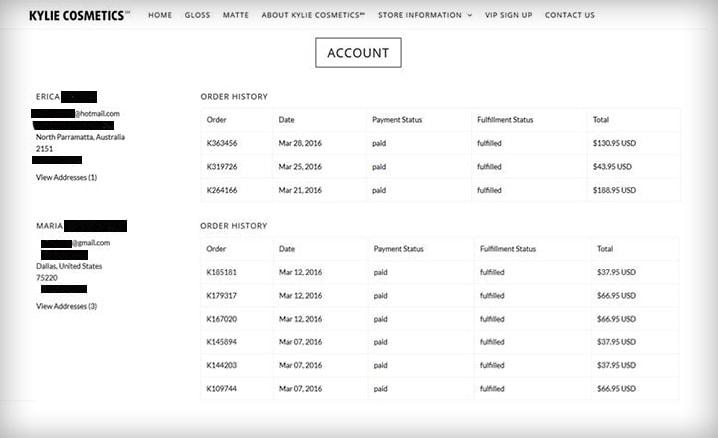 Back in 2016, the Kylie Cosmetics website came under fire for a glitch that revealed customers' personal information. The error happened every time someone tried to log into the site, which would take the user to another person's existing account that had all their info on it. Although the problem was later fixed, millions of customers had their information compromised.
If reading this made you upset, remember — there are plenty of companies selling similar lip kits for a lot less. And they don't sell $360 brushes either.
More from Distractify