The McDonald's Monopoly Scandal Is Now Being Made Into a Movie
Ben Affleck and Matt Damon just won the rights to turn the McDonald's Monopoly scandal into a movie.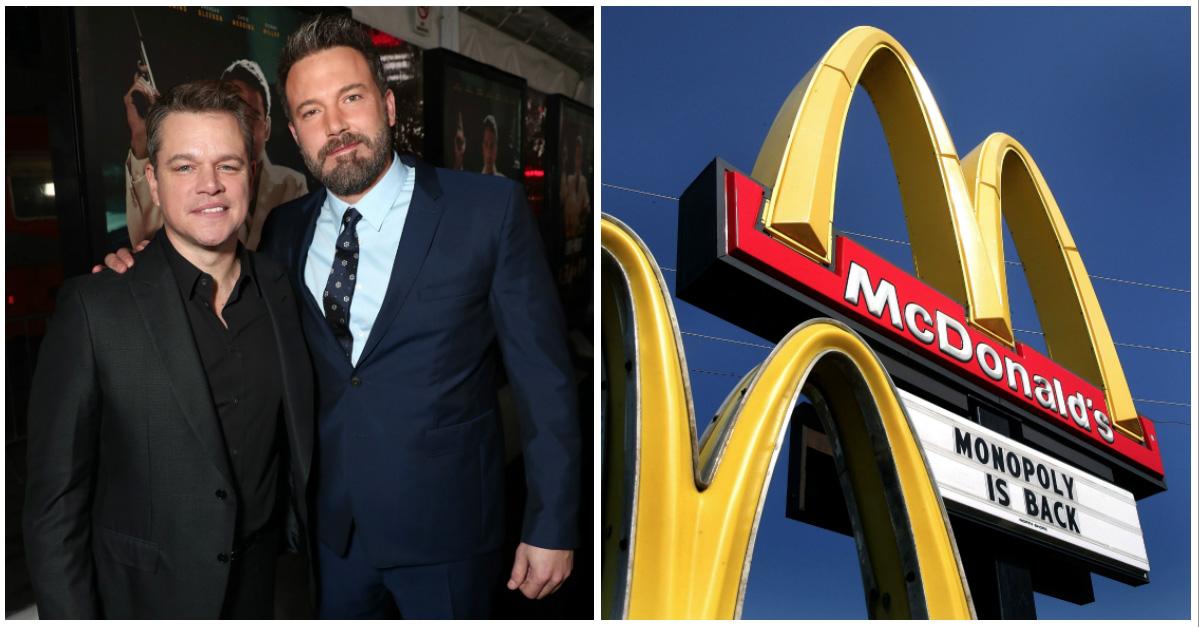 Back in 2001, FBI agents arrested ex-cop Jerome Jacobson and charged him with being the mastermind who rigged the McDonald's Monopoly game and stole game pieces worth millions of dollars. His escapade was chronicled in a true crime exposé by Jeff Maysh in The Daily Beast, which detailed how the he recruited family, friends, and sometimes total strangers into cashing in winning game pieces and giving him a piece of the winnings — and now Jacobson's story will be made into a movie.
Article continues below advertisement
Ben Affleck will direct and Matt Damon will star as Jacobson, who stole $24 million while working security for the fast-food chain's Monopoly game piece supplier, according to Deadline. The longtime acting buddies will team up with the writers of Deadpool for the film, which was at the center of a bidding war involving Kevin Hart, Steve Carrell, Robert Downey Jr., Netflix, and others.
The movie is bound to be a hit when it reaches theaters, with everything from mafia bosses, the FBI, and everyone's favorite Ronald McDonald expected to make cameos. Plus, now we will find out why we were never able to find the fourth railroad piece no matter how many trips we made to the Golden Arches.
Article continues below advertisement
So, how exactly did this ex-cop rig the McDonald's Monopoly game?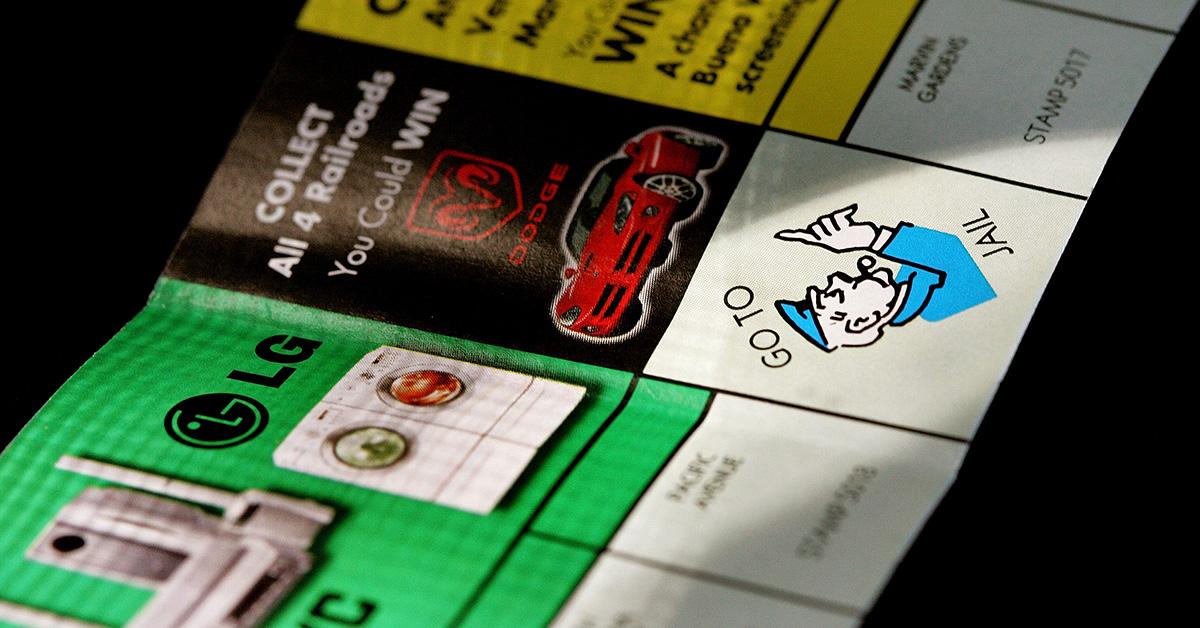 Article continues below advertisement
In Maysh's story titled "How an Ex-Cop Rigged McDonald's Monopoly Game and Stole Millions," it was revealed that Jacobson's McScam started when he was hired to oversee production for Simon Marketing, which happened to handle the production of the McDonald's Monopoly game pieces. He was also responsible for delivering winning game pieces to McDonald's factories all across the country.
In 1989, Jacobson slipped his stepbrother a $25,000 game piece — proving to himself that he could steal from the fast food giant. A few years later in 1995, when McDonald's started placing game pieces on everything from hash brown wrappers to soda cups (and Jacobson acquired a set of the anti-tamper seals for the game-piece envelopes), his get-rich-quick scheme officially took off.
Article continues below advertisement
"I would go into the men's room of the airport," he later confessed. "I would go into a stall. I would take the seal off." He would then proceed to put the winning game pieces in his hand, replace them with "commons," and re-seal the envelope.
Jacobson would give winning pieces to everyone from his butcher to St. Jude Children's Hospital. He also teamed up with Gennaro Colombo, a member of the Colombo crime family, and other unsavory characters to find new winners and get a portion of the winnings — earning the nickname Uncle Jerry.
Article continues below advertisement
However, all good things must come to an end, and eventually the FBI was tipped off by an anonymous informant in 2000 that an "Uncle Jerry" was rigging the Monopoly game. The FBI teamed up with McDonald's to track the winners, and that ultimately led them back to Jacobson.
Article continues below advertisement
He was arrested on Aug. 22, 2001, along with seven other co-conspirators. At trial, Jacobson admitted to stealing over 60 game pieces totaling at least $24 million. He was sentenced to 37 months and ordered to pay $12.5 million in restitution. Today, Jacobson is 76, in poor health, and living in Georgia.
We can't wait to watch this unfold on the big screen.
More from Distractify: