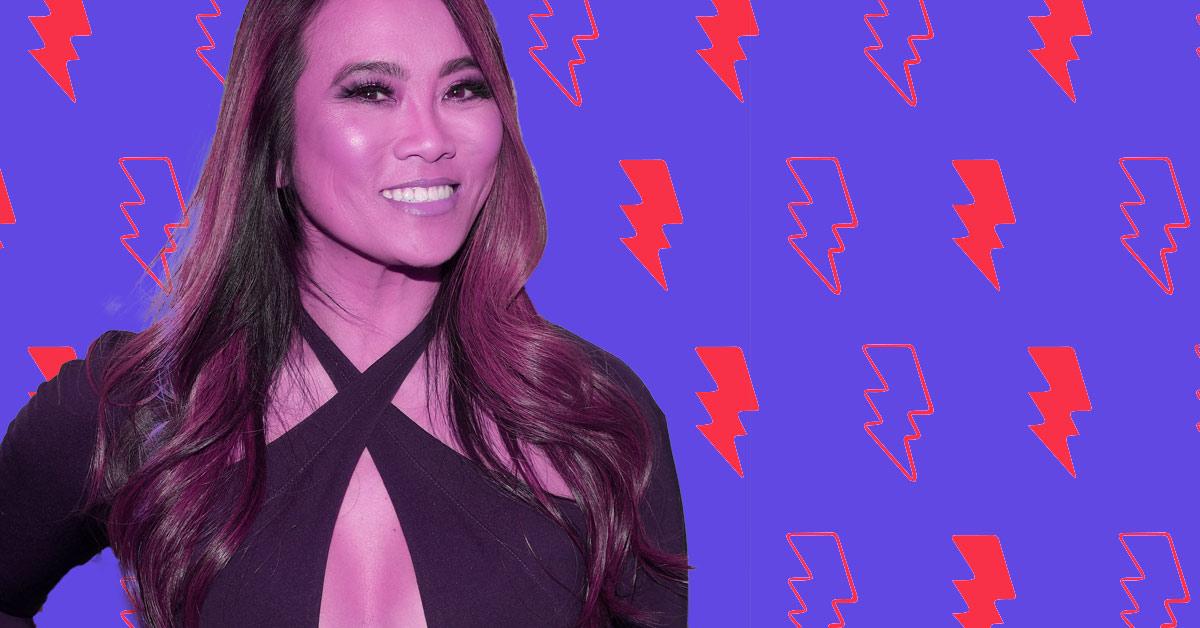 Meet the 'Pop' Star: Here's How Sandra Lee Became Dr. Pimple Popper (EXCLUSIVE)
Ahhh, pimples. The favorite nemeses of any skincare junkie. Pimple popping videos, once reserved only for niche lovers of gross content or the subreddit r/popping, has now made its way to the mainstream — and people are loving it. Just ask a few of your friends next time you see them, and you're guaranteed to find a real popaholic who swears by the videos' cathartic and stress-relieving qualities in the group.
Article continues below advertisement
Pimple popping is a real art. It requires the practiced skill of gingerly extracting the gross contents of your zit so it won't leave a scar and the ability to discern a prime-time pop from a pustule that hasn't yet come to the surface.
And no one pops pimples, cysts, or blackheads better than certified dermatologist Sandra Lee, M.D. — better known online and on TV as Dr. Pimple Popper.
Article continues below advertisement
Dr. Sandra Lee has been a certified surgical and cosmetic dermatologist since 2004. About four years ago, in 2014, she started posting photos and videos of her day-to-day life at the practice on Instagram to show the internet how "visual" the field of dermatology is. You know, just flexin' on the 'gram for fun — until her likes skyrocketed overnight.
Article continues below advertisement
"Pretty early on, I happened to post a blackhead extraction," she told Distractify in an exclusive interview from one of her Southern California offices. "And I got a noticeable increase in attention. People were tagging their friends and making comments that they liked it, so I thought that was very weird. I did it again, and then it happened again ... So I decided to post a full video on YouTube, and when I did that, there were other videos, and I was like, 'Who are these people?'"
Article continues below advertisement
It's hard to believe that not all that long ago, Dr. Pimple Popper was just a regular person like you or me, trying to navigate her way through the jungle of the content platforms and social media.
But it was on YouTube that one commenter changed the course of her career forever, by introducing her to the audience that would consider her sterile popping content an absolute treasure trove: "Someone said, 'You might want to check out the subreddit r/popping,' and I had never really been on reddit — I barely knew what reddit was — and I went there and I saw that there were fifty thousand people sharing popping videos. And they were all people with beer cans, a lot of dogs barking, dirty fingernails, using wet paper towels... It was all in the garage or in the living room."
Then it all clicked: "I thought, this is really weird. They're sharing these, but I have this content — I can just provide it for them," she says of her lightbulb moment. And that moment would be the one to cement her moniker as well.
Article continues below advertisement
So, how did Dr. Pimple Popper get her nickname? 
Sandra goes in about the origins of her username. "I didn't know [much] about reddit, but I did notice that everyone had a fake name. So I thought, I have to have a fake name, and I decided to call myself Dr. Pimple Popper," she turns to me with a huge smile, the kind of smile I could imagine myself sporting if my YouTube videos alone also generated $3,600 a day. "That's kind of where it all started."
And now, some three and a half years later, Dr. Pimple Popper boasts over 2.6 billion (with a B) views on the video site. My mouth drops when I hear this figure, and Sandra confirms the shocking stat: "I mean, it's crazy how many more views we get for the amount of time we've been on there and how many subscribers we have."
Article continues below advertisement
No kidding. With her online success metastasizing practically overnight, it comes as no surprise that everyone suddenly wanted in on the popping action: "[When] the YouTube channel got big, we had production companies approaching me, book publishers approaching me, and all these people were like, 'Why don't we try to do something?,' and I kind of resisted it."
But when TLC called about a show and SpinMaster invited her to collaborate on a board game, she finally acquiesced.
Article continues below advertisement
"I didn't love the idea of giving up control, but it's just been wonderful. I mean, I'm on TLC, which is like a dream, and from that, my book is coming out and we have the game... I mean, how crazy is that?"
Pretty crazy, as it turns out. Her eponymous TLC show, which the channel has just announced will be renewed for a second season, has been met with stellar ratings — so well, in fact, that it's ranked No. 1 among women ages 21-54 for its time slot.
As for the game, Pimple Pete is the board game manifestation of her hit show, which mimics the gratifying feeling of pimple-popping in a fun and safe way.
"If you ever feel the need to pop your own pimple," which Sandra vehemently advocates against, she recommends to "just pop Pete's!"
Article continues below advertisement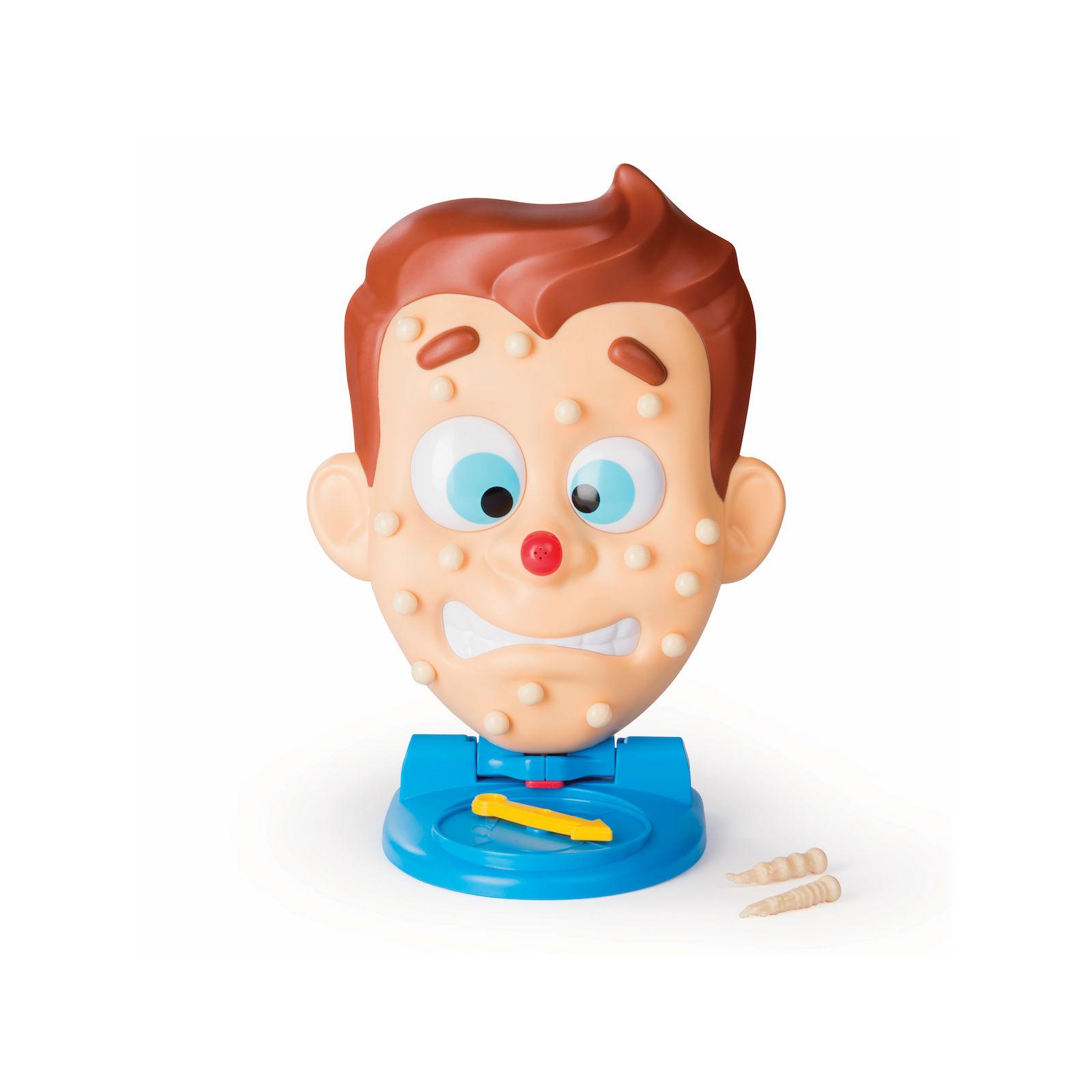 Be sure to tune in to Dr. Pimple Popper on Wednesdays at 10 p.m. on TLC.