Disney Created Their Own Wonka Chocolate Factory, But With Produce
Check out the Disney greenhouse attraction that creates huge produce for its theme parks.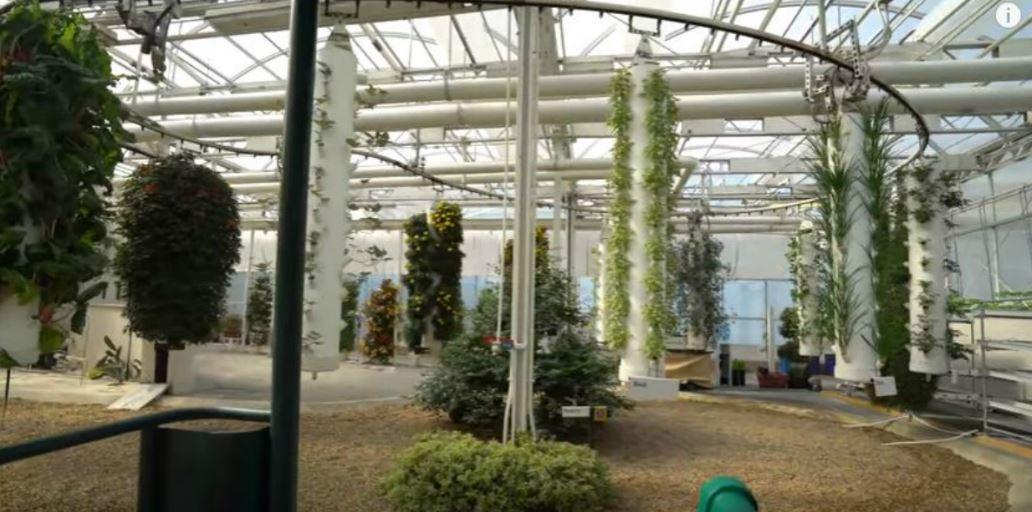 No, you're not in Willy Wonka's Chocolate Factory, you're actually in a Walt Disney World creation. Epcot, one massive theme park in Orlando, Florida has created a ride that is known for allowing guests to "experience the magic," and feast their eyes (and stomachs) on huge Disney produce. And yes, this enormous greenhouse attraction is certainly something straight out of a fairytale.
Article continues below advertisement
You can now see massive produce grown with your own eyes when you explore Epcot, one of the multi-parks that is part of the Disney resort. Since waiting in long lines isn't anyone's idea of a good time, make sure you get your Fast Passes for Epcot's "Living Off the Land" ride. This boat cruise will take you on a journey through multiple greenhouses.
Following the ride, there is also a tour, which explores the more in-depth, inner workings of this magical greenhouse. So, what are some vegetation that you'll be able to see? According to Foodbeast, there are watermelons that have weigh close to 100 pounds.
Article continues below advertisement
Though these melons resemble something out of Alice in Wonderland, scientists did not actually invent "eat me" cakes that make one grow bigger ... at least, we don't think they did. Instead, the key to the success of these plants is water.
Article continues below advertisement
In an interview with Foodbeast, horticulturalist and Student Program Manager of Agricultural Sciences at Epcot, Les Frey, revealed that hydroponics is a major factor in the growth of these plants. This means that the vegetation is grown using water mixed with nutrients instead of soil.
"Essentially, plants need five things to grow: support, water, aeration, nutrients, and sunlight," Frey explained. He added: "By monitoring for pests and diseases, controlling the temperature, and providing nutrition to the plants as needed, we are creating an optimum growing environment. This allows the plants to achieve their maximum potential."
Article continues below advertisement
Not only has this magical greenhouse grown pumpkins large enough for Cinderella to ride to the ball in, the amount of attraction the crops are producing has increased. "We also have a world record for a tomato plant that produced over 1150 pounds of tomatoes in its lifetime," Frey pointed out. "The plant lived 13 months and produced over 13,000 fruit."
Article continues below advertisement
This enormous greenhouse isn't just for show! If you take a trip to Disney World and eat at one of the restaurants, there is a good chance you are eating something from the attraction. The produce is used to feed hungry guests at the restaurants on the property, as well as the animals in Animal Kingdom.
With the ride/tour being an exciting attraction, tweeters unsurprisingly had a few comments for the internet.
Article continues below advertisement
When you're pretending that even your Mickey Mouse shaped chicken nuggets were grown in The Land.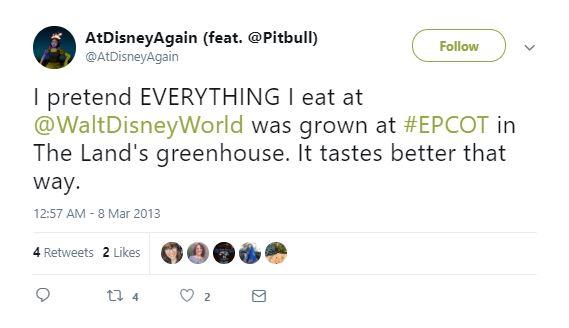 Article continues below advertisement
Disney's "magical greenhouse" sure excites this Twitter user.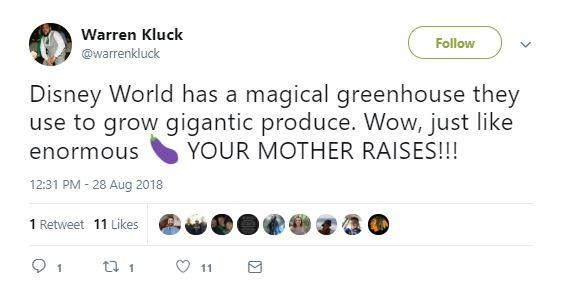 Article continues below advertisement
This tweeter is certainly a fan of the eco-friendly ride.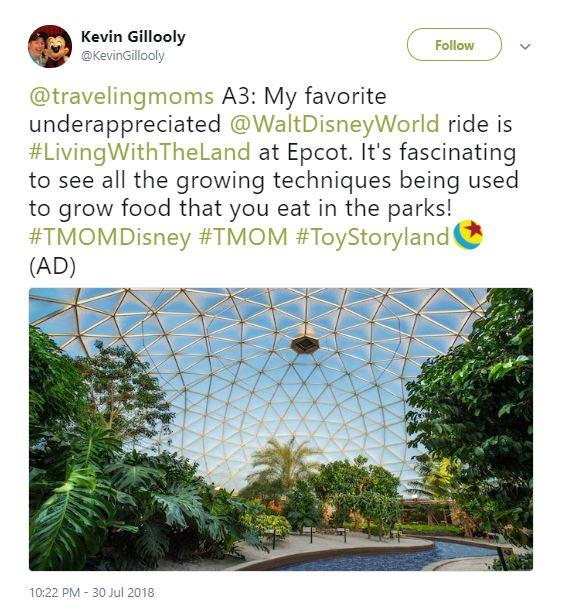 Article continues below advertisement
Should a reference to Disney and eggplant emojis even be used in the same sentence...?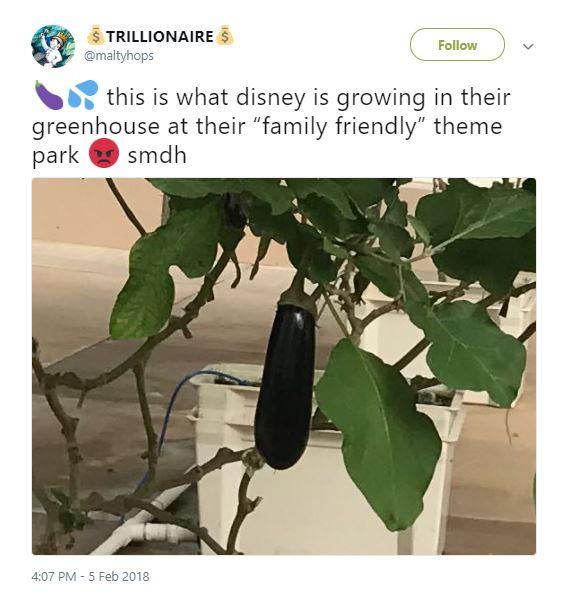 Article continues below advertisement
Well, now you don't have to imagine what it would be like to step inside your favorite Disney movie — you can now ride through the magical experience.